When you are getting hungry and need to cook quickly and angrily, doing whip up a light and healthy salad.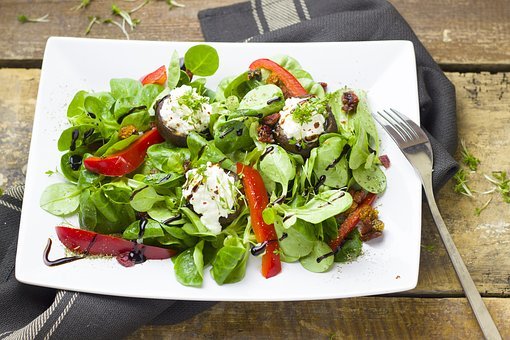 As a rule, in the refrigerator you can always find a couple of dried cucumbers and tomatoes.
Sunflower oil is always there.
Dry greens in summer. Separately-dill, parsley, cilantro, mint.
But if it remains a little fresh - even better.
It remains to pull out from the far corner of the refrigerator old cottage cheese.
Finely, finely chop the cucumbers.
Quite large slices cut tomatoes (if they are not - not scary).
Pour the curd on the eye (but the more, the better).
Add a couple of tablespoons of sunflower oil, two teaspoons of dried herbs (if fresh - unlimited).
Salt, sugar to taste and be sure to squeeze the floor of lemon.
Stir, cover and refrigerate.
Quickly, tasty, helpful.
Also, the fridge was cleaned.
If there is cabbage-pepper-something vegetable-feel free to experiment with additives!
Curd smoothes everything.
Bon appetit!