It's been 7 hours since I last posted a food pic on Instagram. I admit, I used to post several times a day and then I finally took a break. Even when I was on that break, I was still taking pictures of my food, just not posting it on social media. I've been too busy and also trying to focus on other things lately but I miss cooking.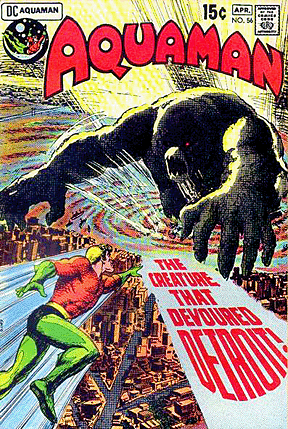 IG: devour_detroit
Years ago, I was a terrible cook so terrible, that the husband would warn people not to eat my cooking. He wasn't joking, I was BAAAADDDDDDDDD...then I joined Instagram. I looked at all the creative dishes, and started with some simple dishes that didn't require cooking. My first success was strawberry garlic scape salsa. I tried the garlic scapes at the Ann Arbor farmers market one nice and instantly became hooked. I was determined to learn how to make delicious food with my newfound love of garlic scapes. Now, the husband admits he'd rather eat the food I make than go out somewhere.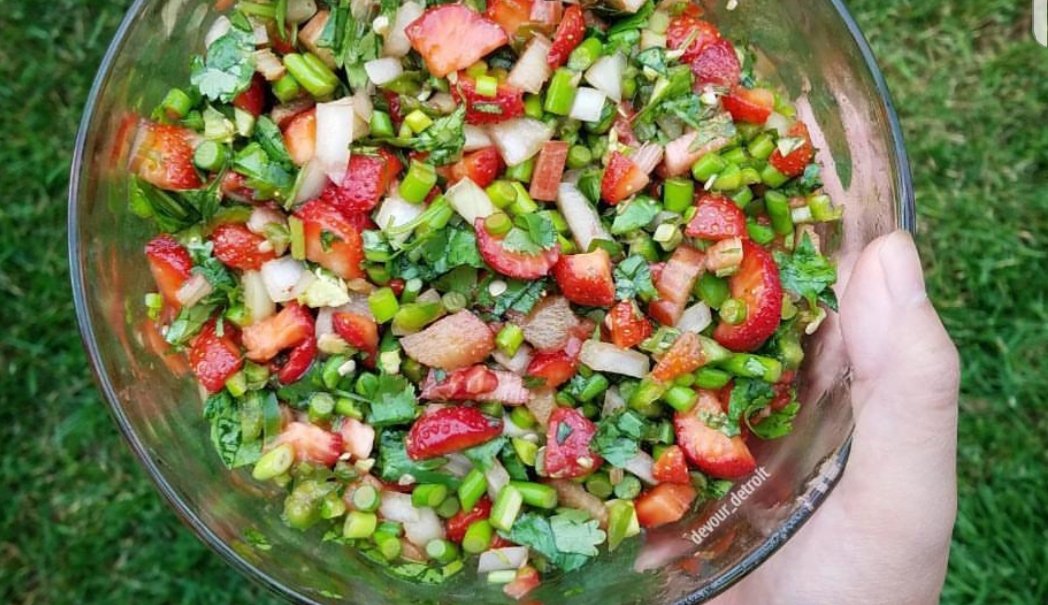 strawberry garlic scape salsa
Here's some of the dishes I've made over the years.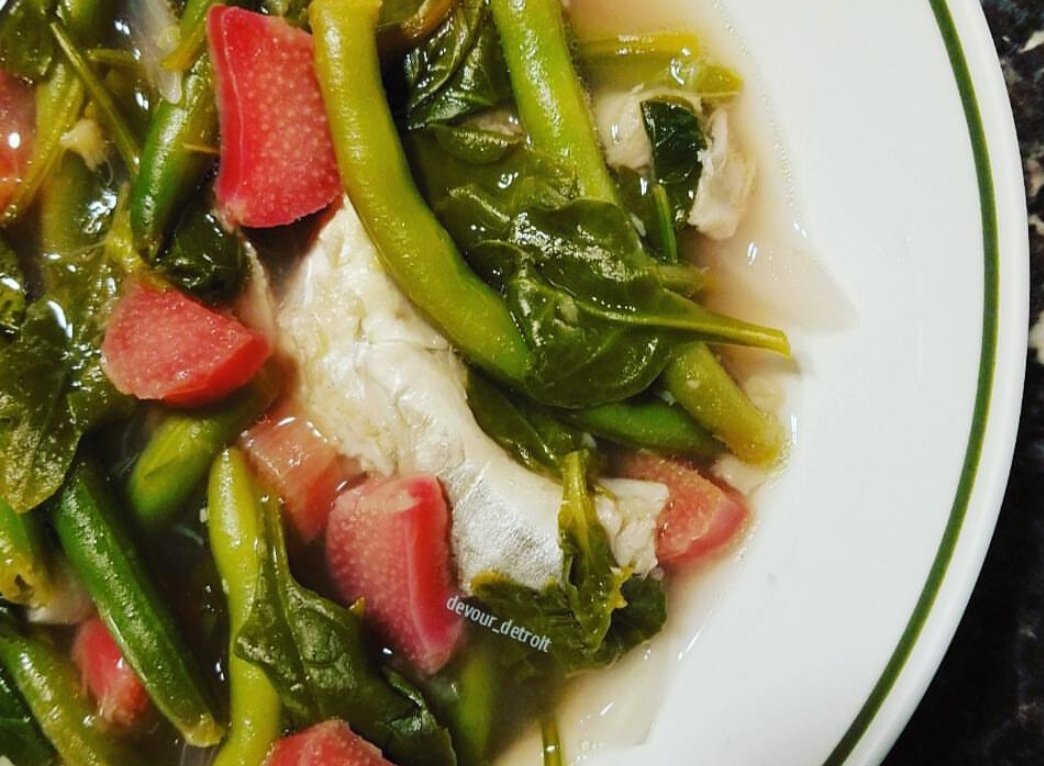 Salmon head sinigang. Sinigang normally has a tamarind base soup, but I used rhubarb and sorrel for the tartness as they were in season at the market.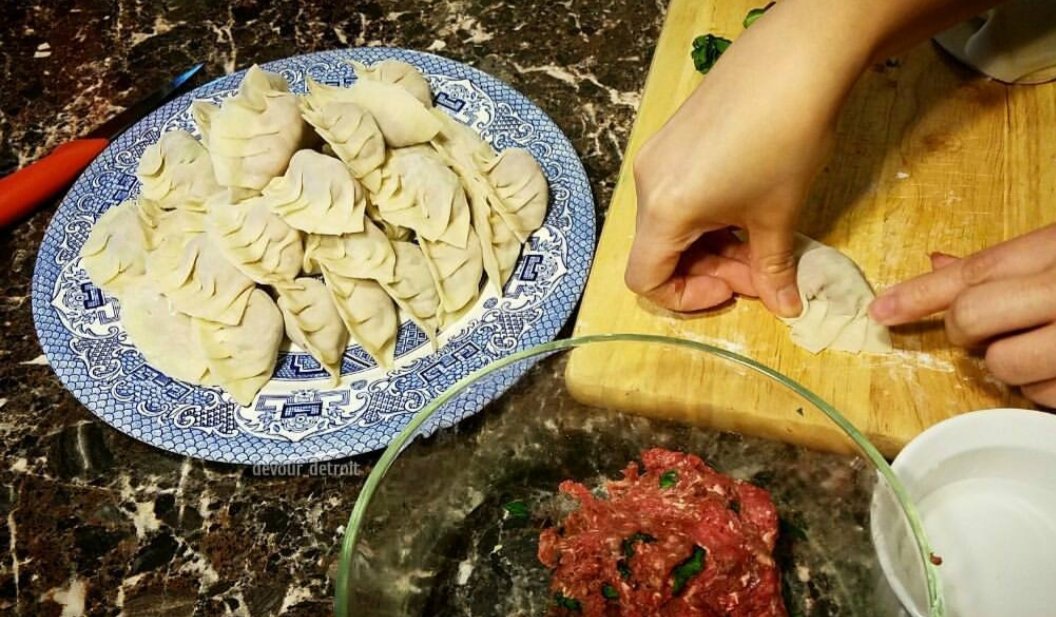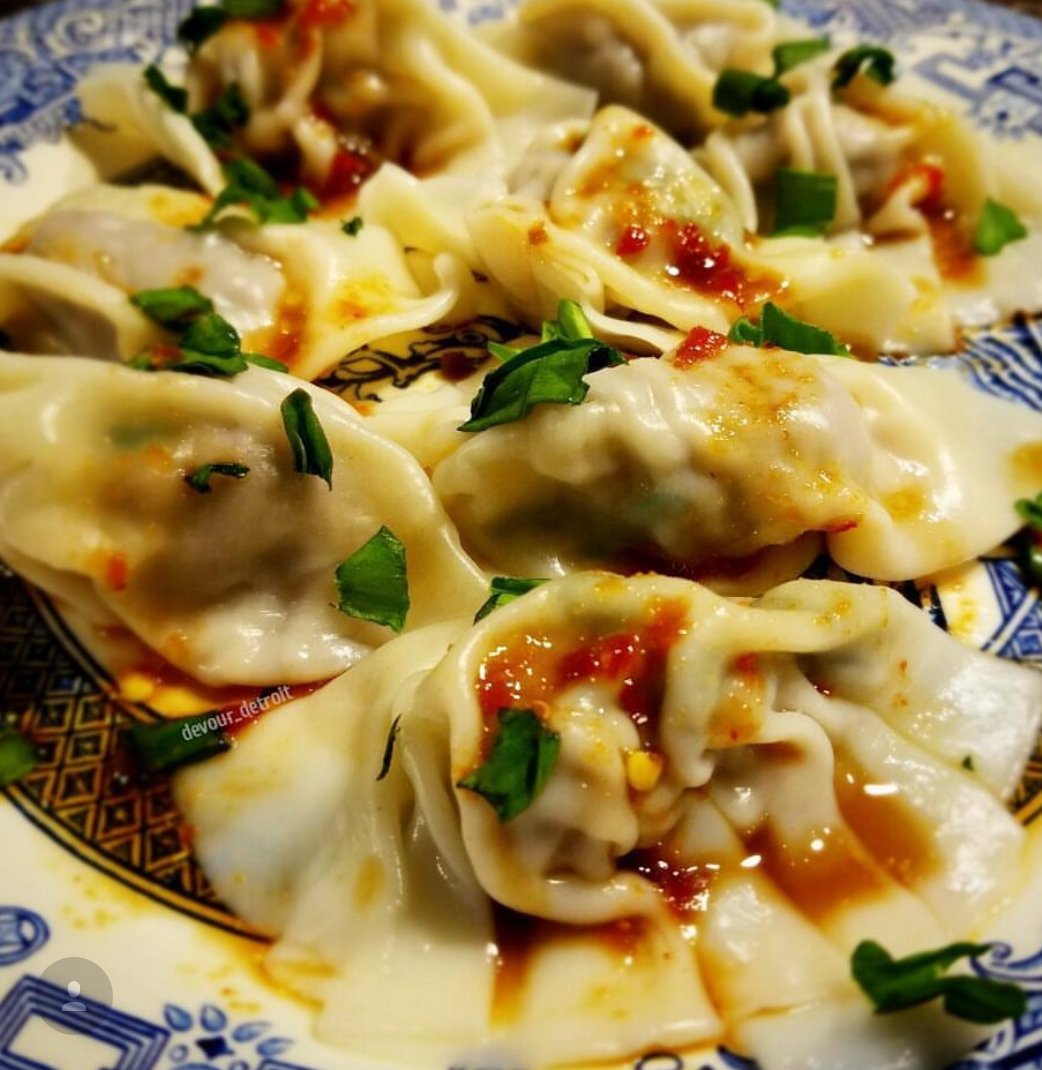 Venison dumplings with wild ramps topped with chili garlic. Nothing beats fresh ingredients.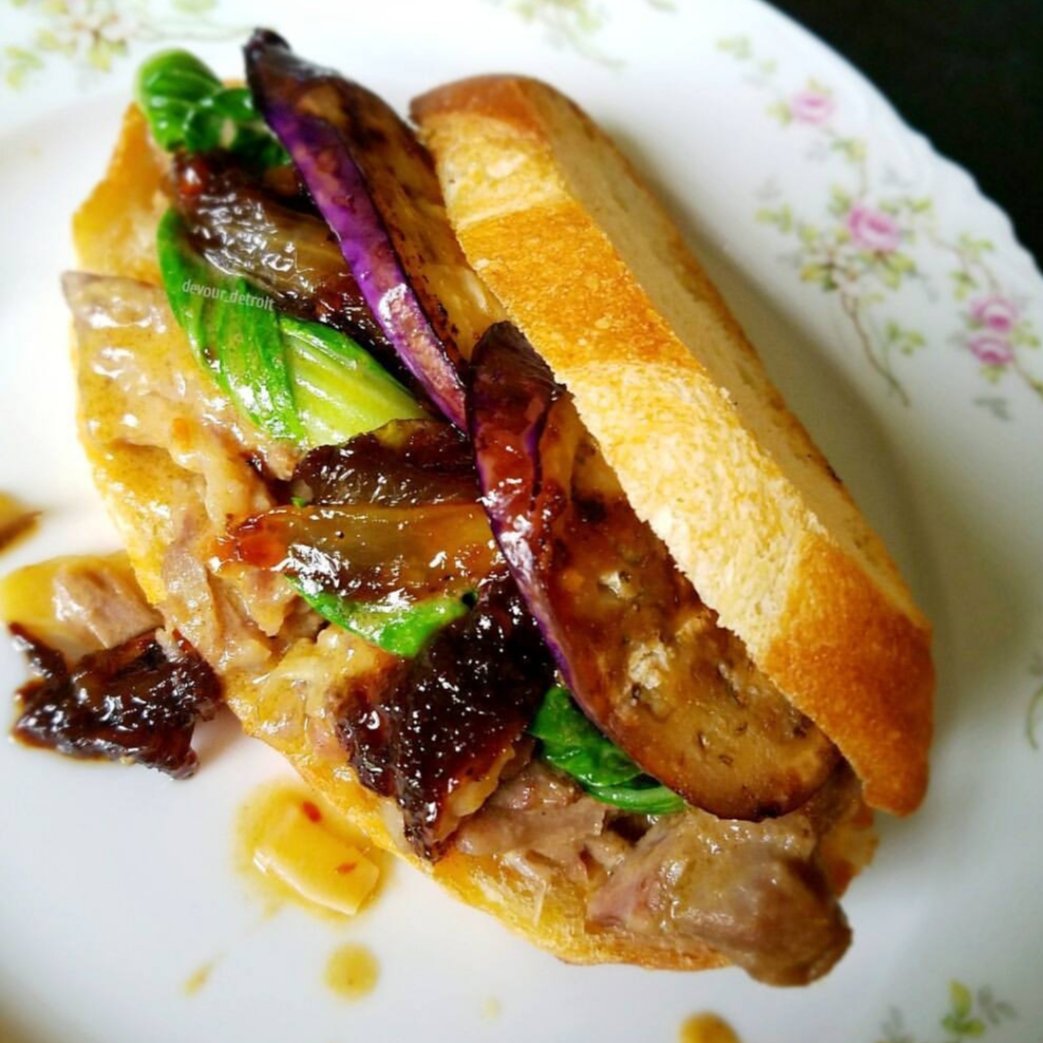 For National Peanut Butter + Jelly Day one year, I made a kare kare sandwich with a bagoong jam topped with grilled eggplant and baby bok choy.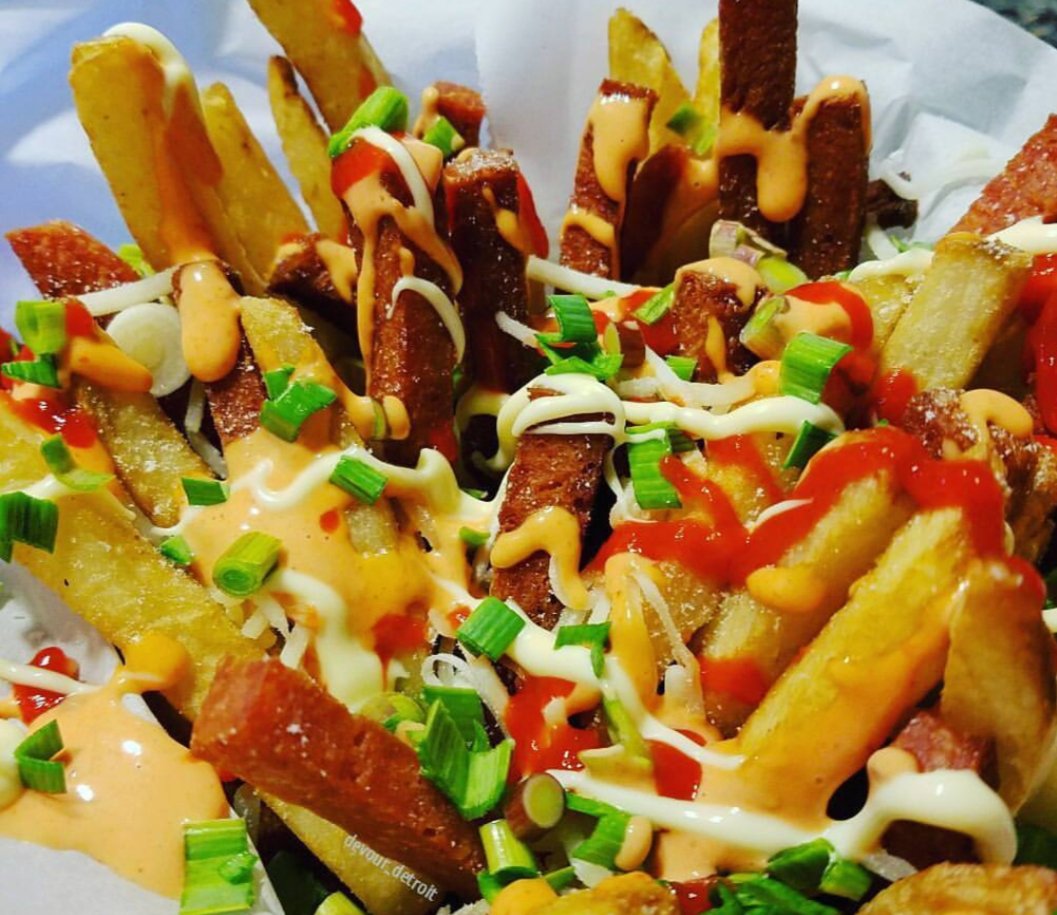 Spam fries! I don't understand why Spam gets so much hate. Some people just don't understand how tasty it actually is. I fried the Spam with some French Fries and topped with kewpie mayo, sriracha mayo, green onions, garlic scapes, and cheese. I try not to make Spam too often since it isn't the healthiest and the fam would eat it all the time.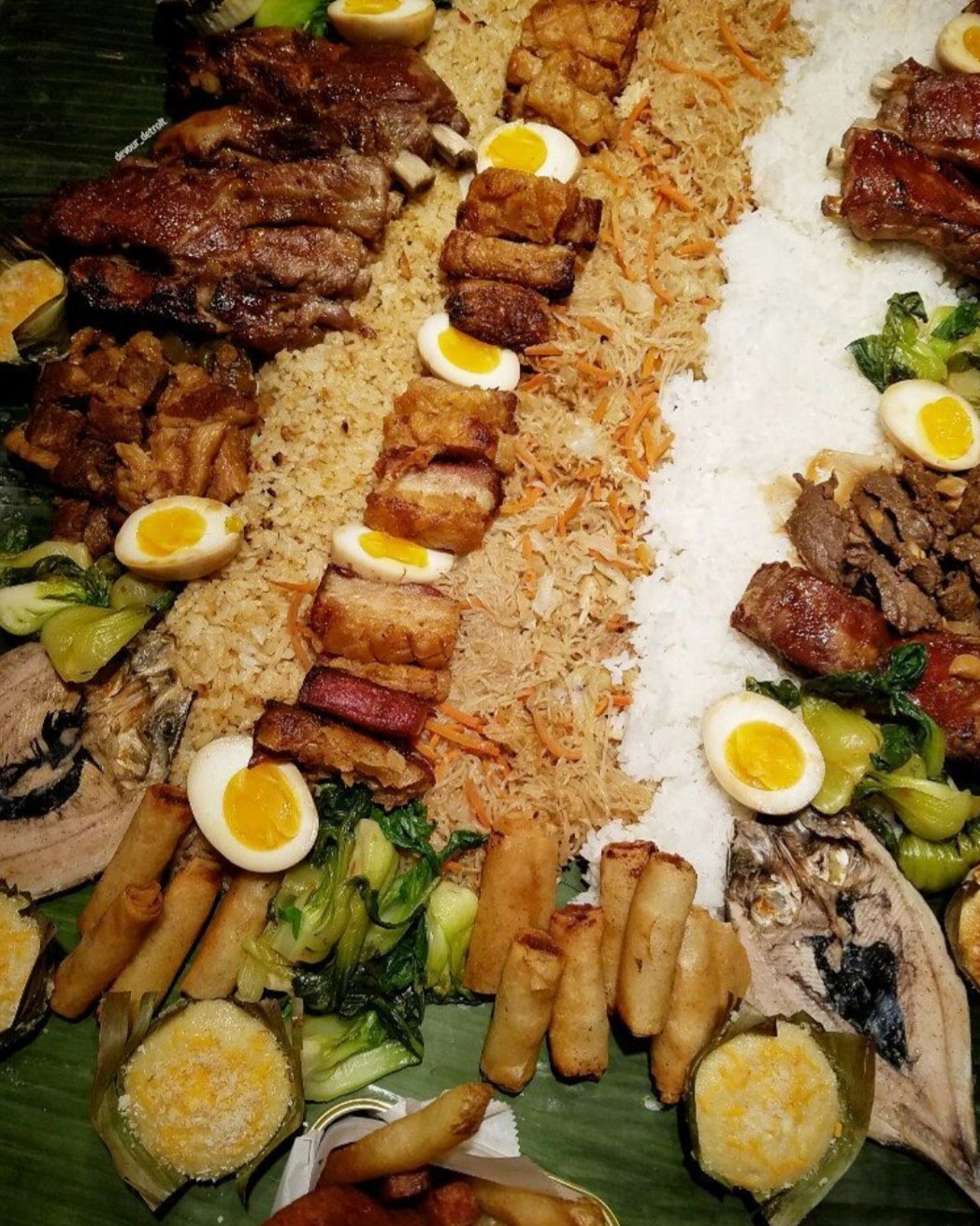 It's become an annual Christmas time tradition to have a Kamayan feast at my house. I get some help from friends with this and we always have more than enough food.