HOMEMADE CHICKEN FINGERS
The fingers of homemade chicken , are another form of typical fast food preparation. They remind me vaguely of chicken nuggets although, in this case, the chicken is not chopped and has a simple previous marinade. It is this marinade that really gives that distinctive touch.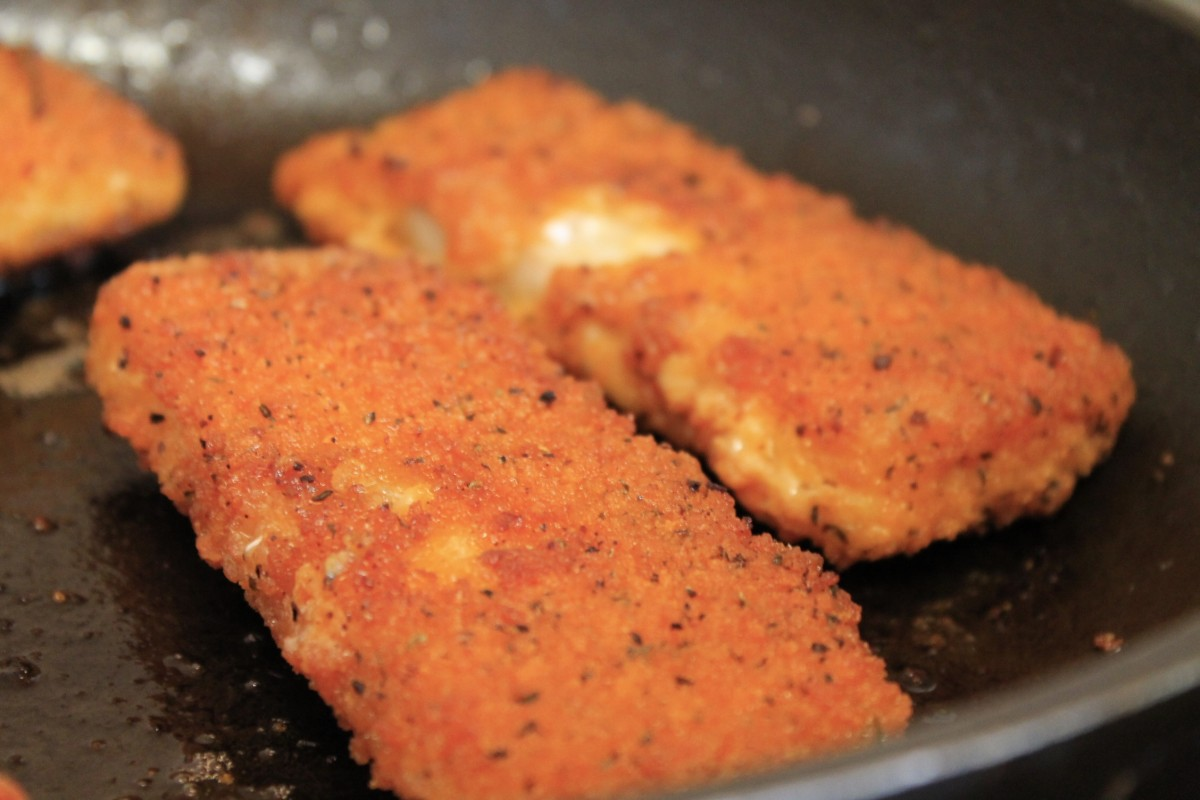 Image source


Ingredients


2 chicken breasts
2 cloves of garlic
1 tablespoon chopped parsley
1 teaspoon sweet or spicy paprika, at your choice
3 eggs
Bread crumbs
Salt and pepper
Olive oil
Preparation
1.- Cut the breasts into strips that are not too thick. About the size of a finger (finger) thick. We salted and reserved.
2.- We prepare a majao, which will be the essence of the marinade. In a mortar we put the chopped garlic, the parsley, the paprika, a pinch of salt and a drizzle of olive oil and crush it well with the mortar. Until everything is well chopped and the ingredients well integrated.
3.- We put the eggs in a bowl. We add the majao and we beat everything well.
4.- We add the strips here and cover them well with the beaten egg with the majao. Then cover it and let it macerate for one or two hours in the refrigerator.
5.- After the time, we take the chicken strips one by one and pass them through bread crumbs. Finally, fry them in abundant olive oil and before consuming, place our homemade chicken fingers on absorbent paper, to remove excess oil.
---
Thanks for following. Hope you like the article.