This is my entry for this week's @foodfightfriday.
Garlic bread is such a comfort food! It goes with so many other dishes as well. Yet, I found it difficult to work out how much garlic I needed. Finally, I started looking at some recipes until I found something I liked. The process is so simple it's worth trying for anyone who likes garlic bread!
Garlic-Herb Butter
First, you need to mix up the butter.
Start with a stick of softened butter. That is 1/2 cup or around 125g if you use metric.
Add to the butter:
1 1/2 Tablespoons garlic granules
1/2 Tablespoon dried parsley
1/2 Tablespoon dried oregano
(If using fresh, reduce Tablespoons to Teaspoons.)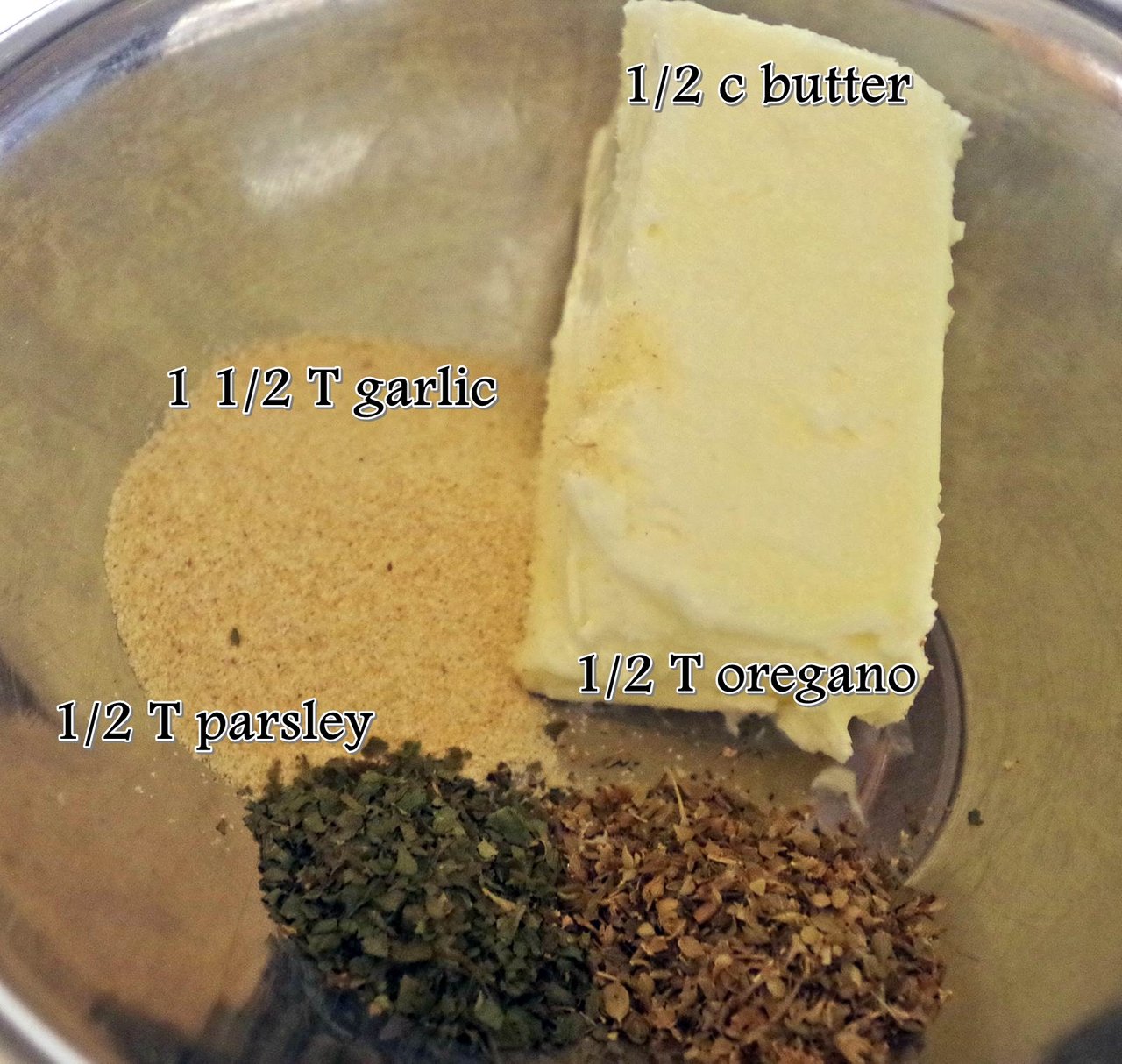 Stir until the herbs are well-incorporated into the butter.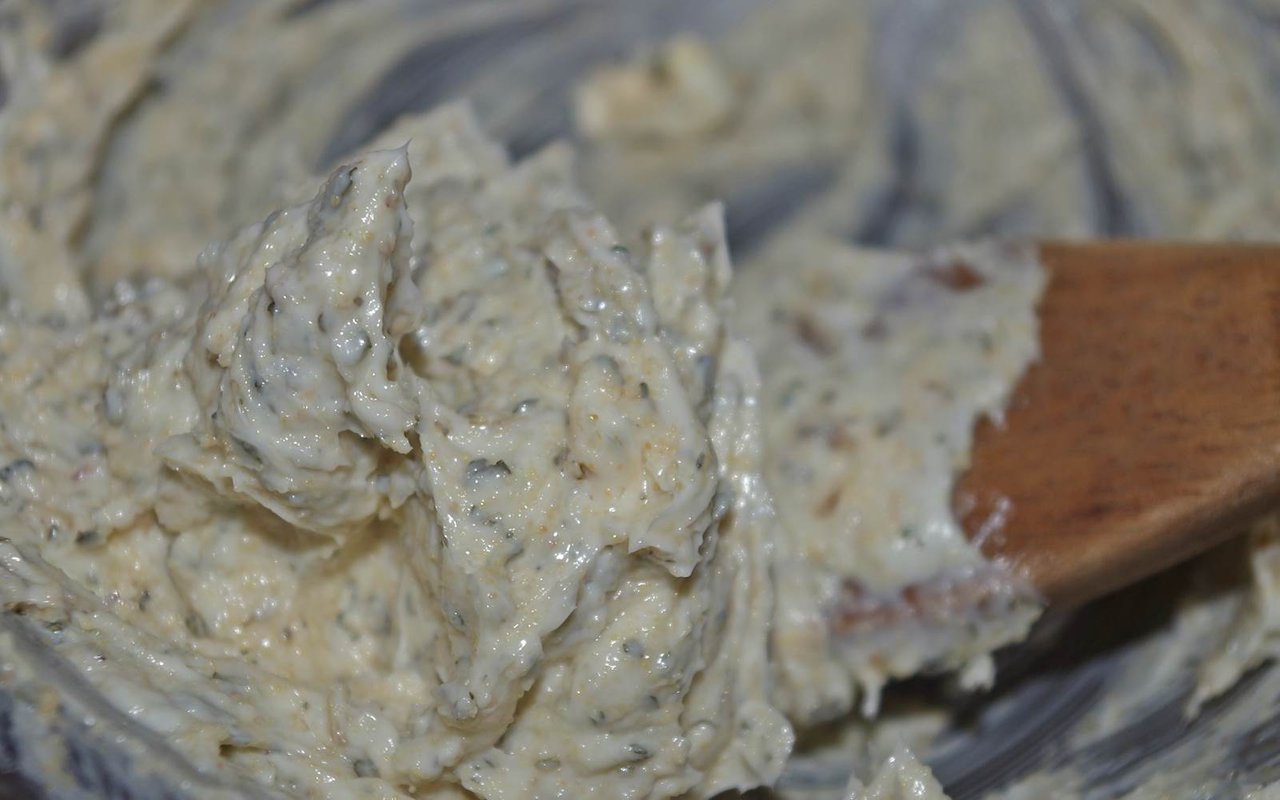 You can chill the garlic-herb butter for later use or use it immediately for garlic-herb bread.
You might also like it more garlicky - double (or more) the garlic if this is you...
---
Garlic-Herb Bread
Preheat the oven to 400F.
Slice the bread. Ideally, you want French or Italian bread - a day old is ideal. I'm using my No-Knead Bread which I formed into French-style loaves.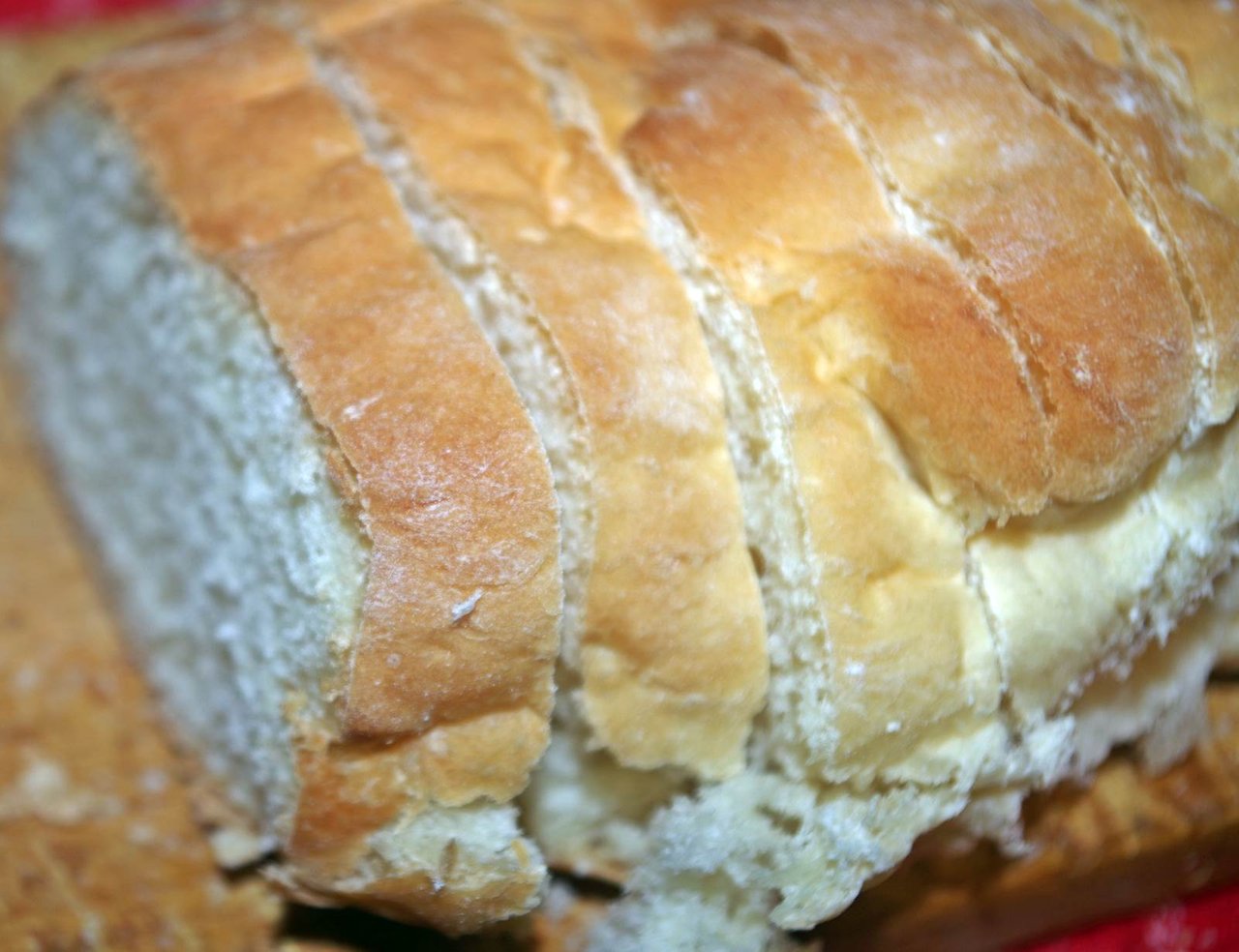 Spread the slices with garlic-herb butter. I kept slicing until I used up the butter, but then, I have a family to feed.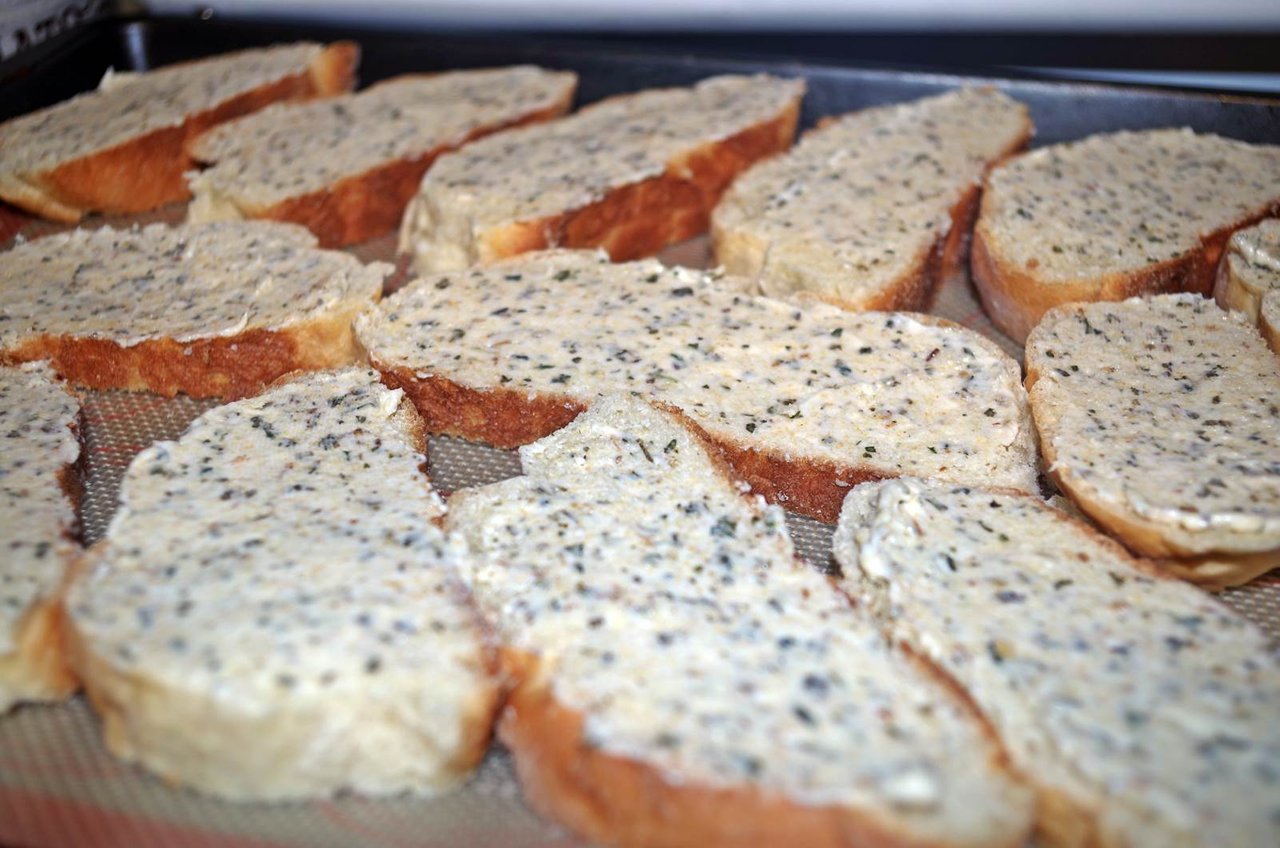 Bake the bread slices on the top shelf of the oven for 10-12 minutes. (Watch closely as they are very good at burning!)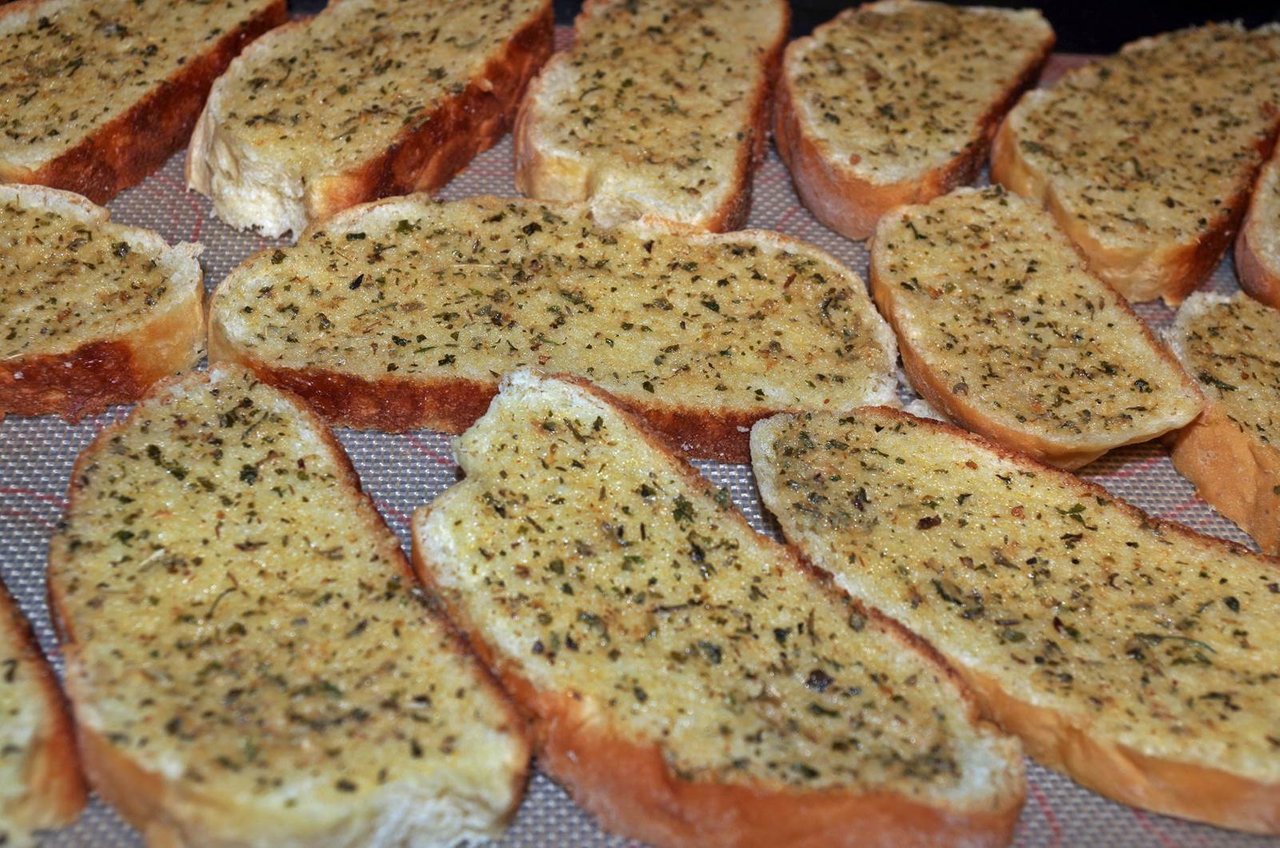 Serve with Spaghetti and Meatballs , any Italian-inspired dish or with steak as we did. (This was baked lamb - yum!)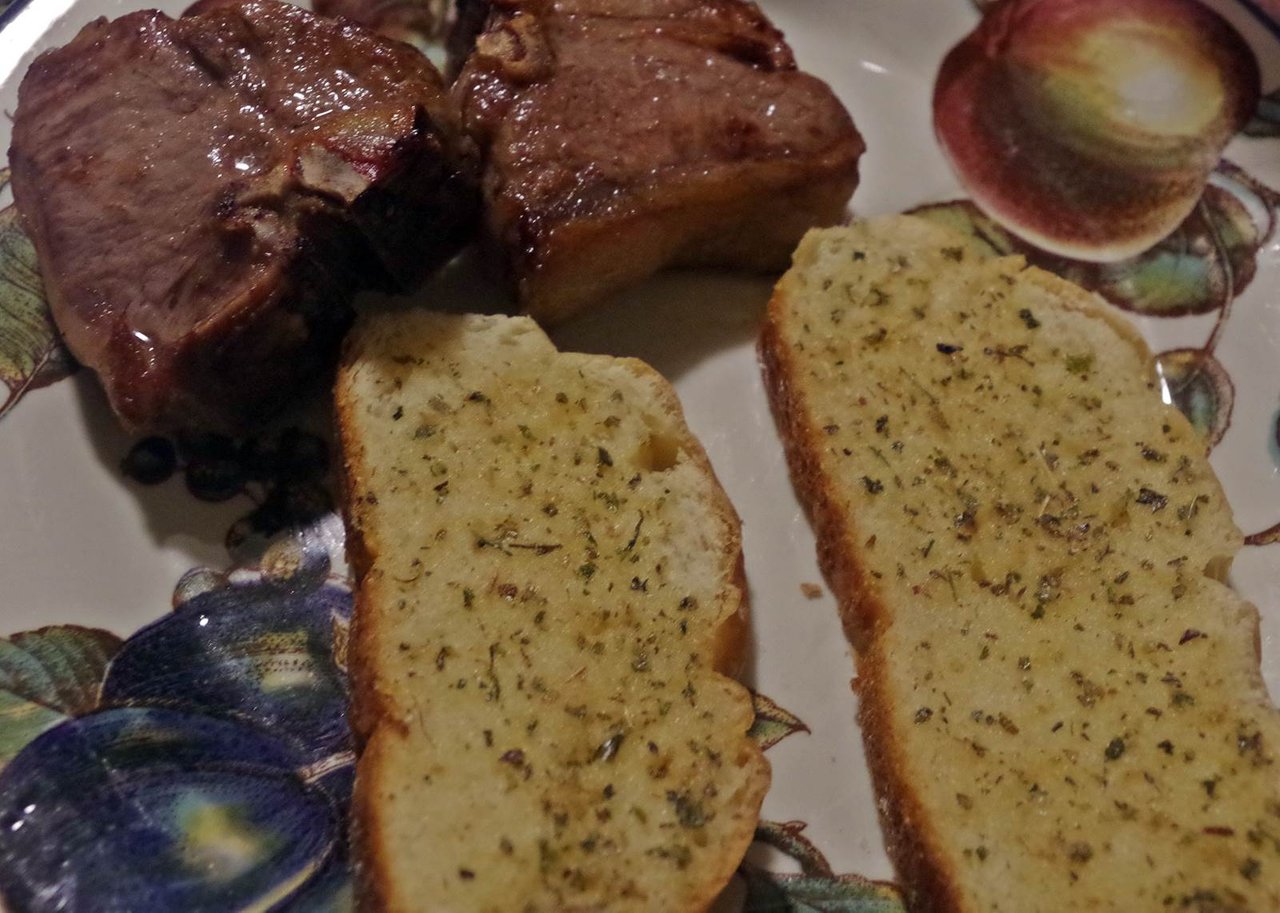 Recipe Cards
As usual, here are your recipe cards. Feel free to print these out to add to your own cookbook.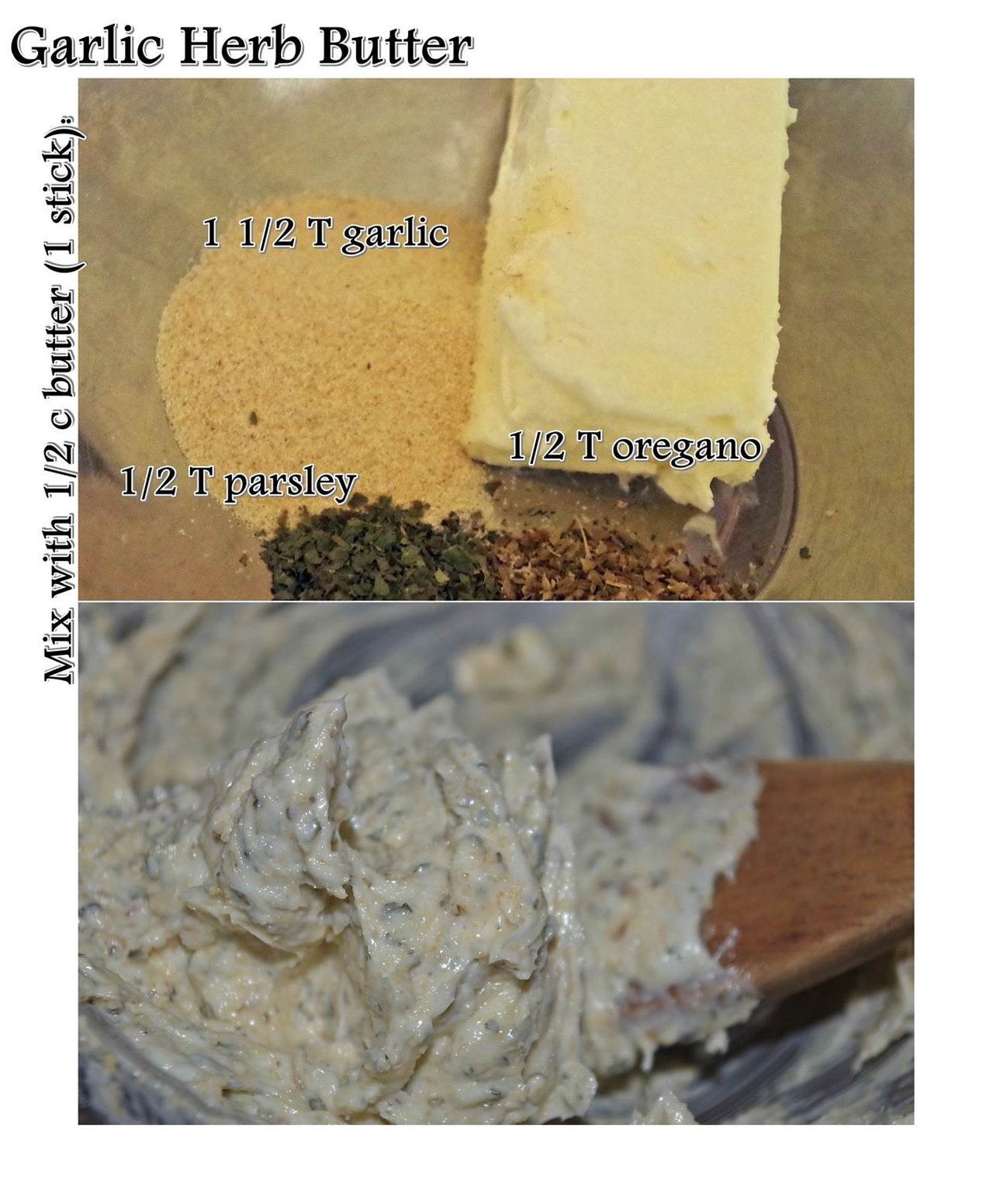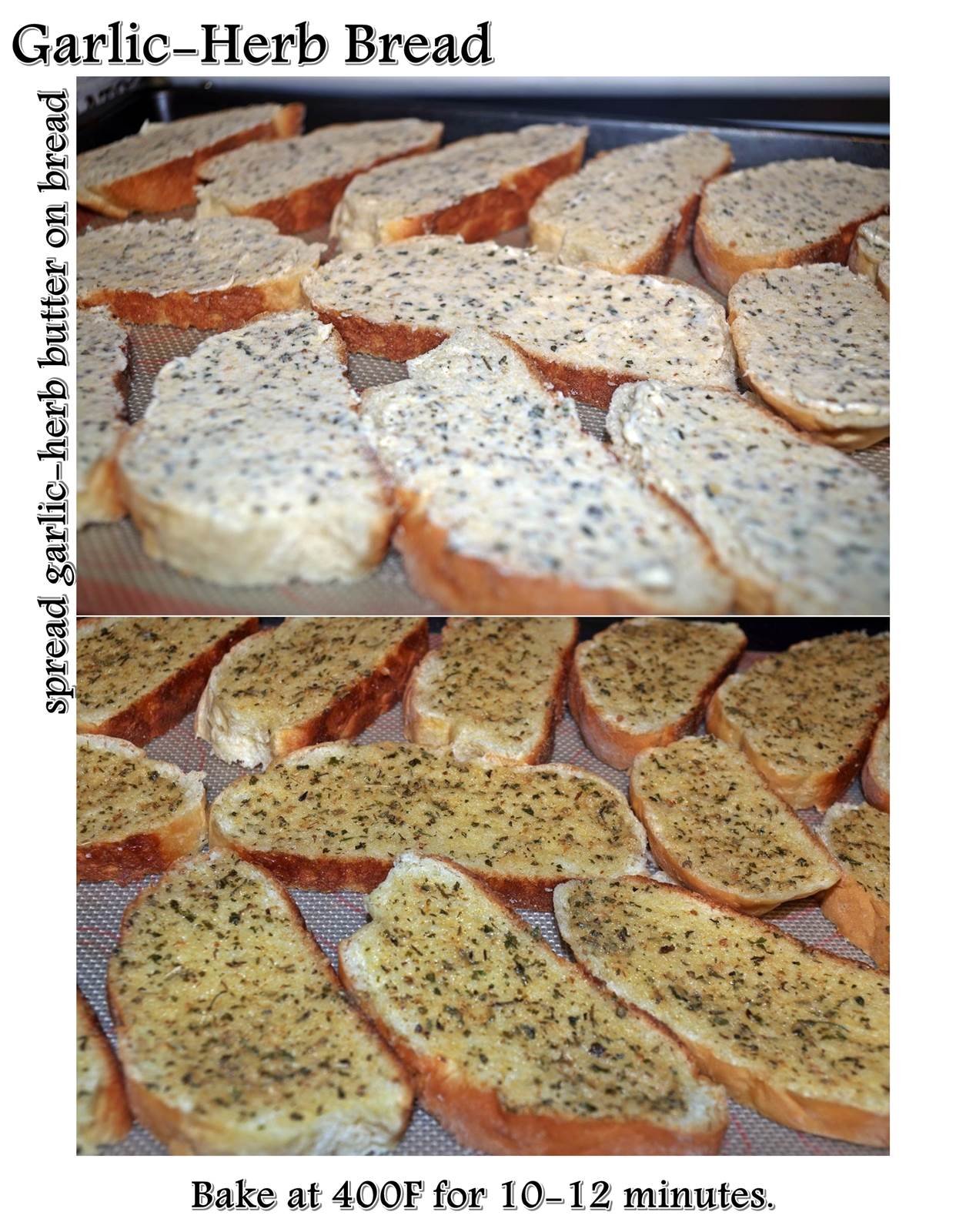 (Hmmm, I think this is on the menu tonight!)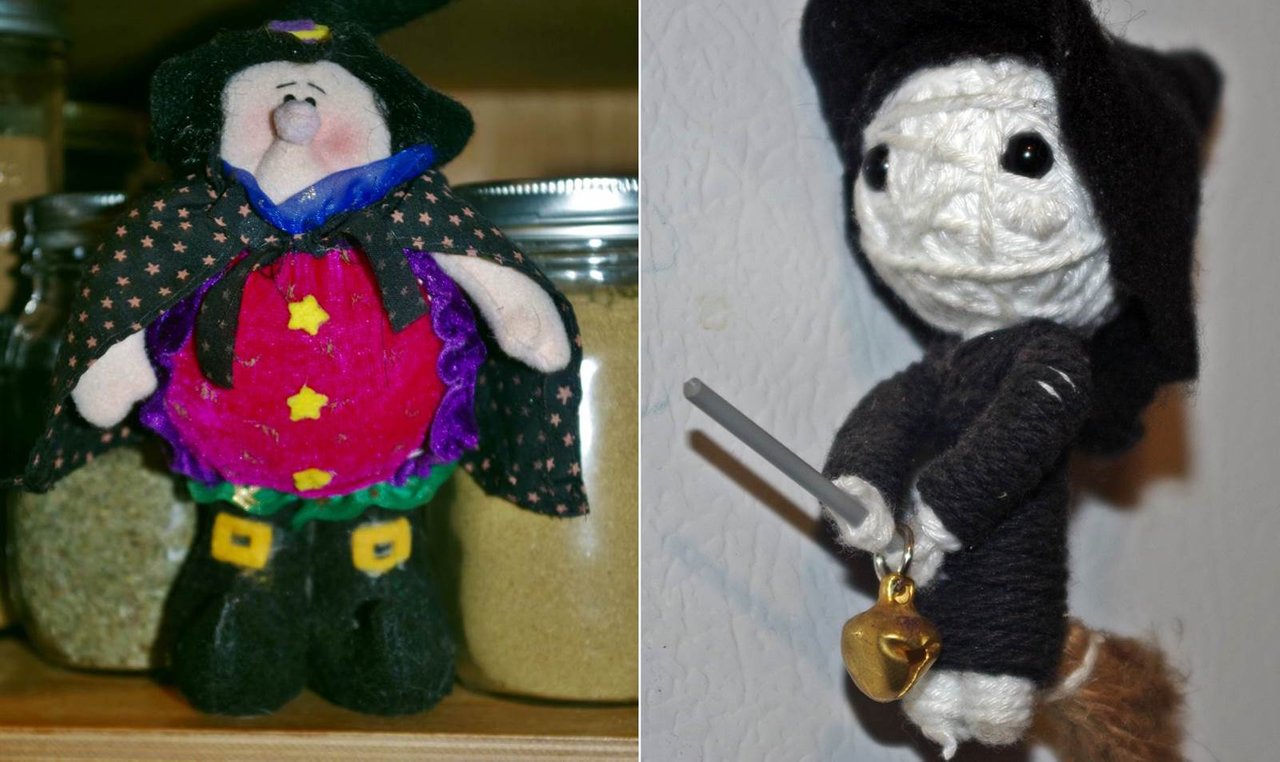 Two of my kitchen witches. One hung in my grandmother's kitchen as long as I can remember, so I have mine - adding a certain magickal spice to my cooking, presumably...
My grandmother's now lives in my mother's kitchen.
Previous recipes in Lori's Cookbook
(Links are for Steem... For Whaleshares and WeKu, simply place whaleshares.io or main.weku.io where the steempeak.com is.)
Breakfasts
Easy Suppers
Dirty Mac & Cheese
Simple Cheeseburgers
Spanish Rice
Italian Meatballs
Spaghetti and Meatballs
Main Courses
Fathead Stromboli
Garlic Curry Baked Drumsticks
Side Dishes
Breads
No-Knead Bread
Fathead Dough - a grain free substitute for many bread situations!
Snacks
Oatmeal Chocolate Chip Cookies
Sauces
Desserts
Peach Cornmeal Cobbler
Tapioca Pudding
Canning
Rebel Canning - a general guide about what I do, and why I don't always follow USDA guidelines.
Meatballs and Spaghetti Sauce
Note: All photos are mine - Pentax K30.
Crossposted at Steem, Whaleshares, WeKu, Hyperspace
---

Lori Svensen
author/designer at A'mara Books
photographer/graphic artist for Viking Visual
verified author on Goodreads
find me on Twitter
blogging on: Steem, Whaleshares, WeKu, Hyperspace


---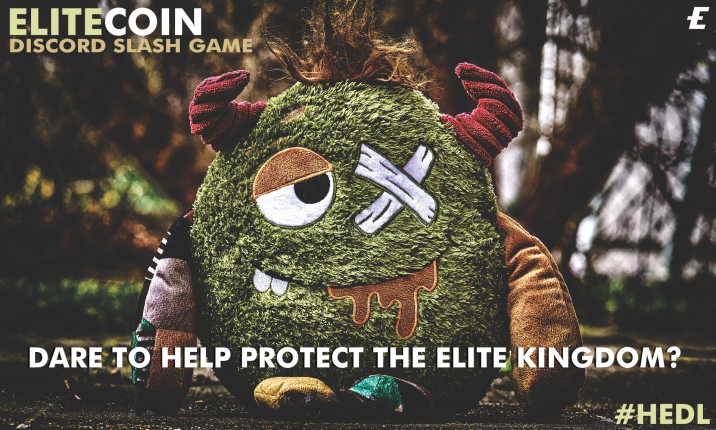 Join us in the Official Whaleshares server in the text channel "the-phoenix-project"