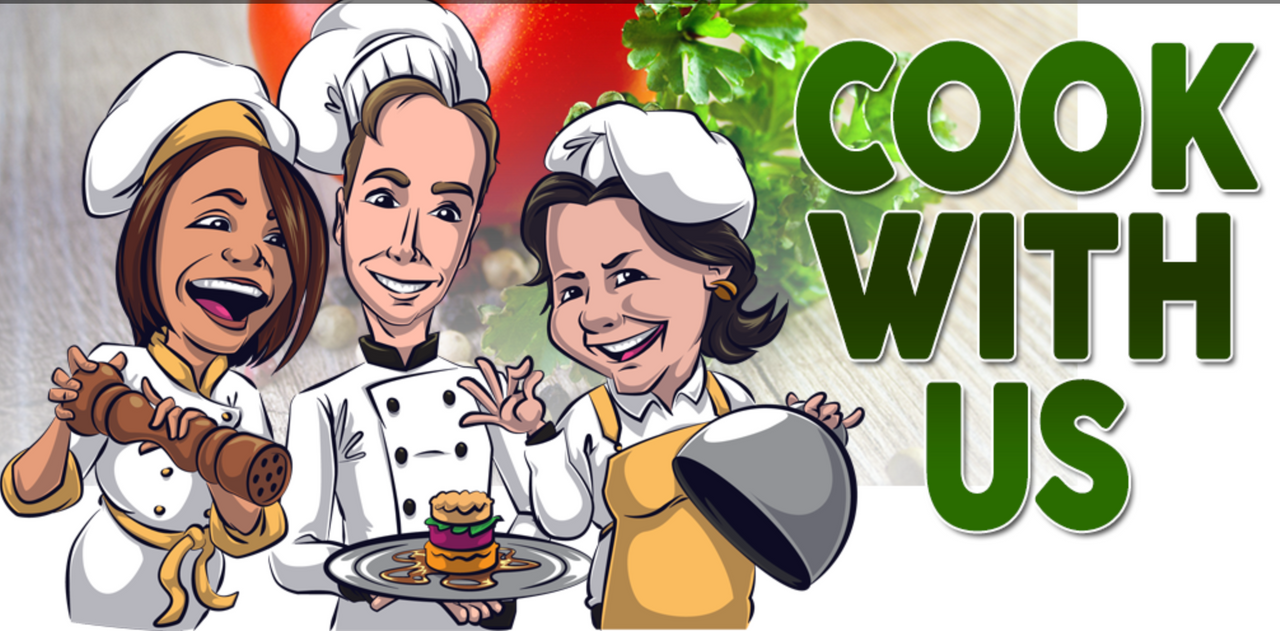 The Cook with Us team of @chefsteve, @offoodandart and @pandamama is pleased to announce that we will be starting a Whaleshares version of our contest soon. Before starting on Whaleshares, CwU completed three seasons on Steemit along with a special contest where we gave away a custom made chef's knife. This March will mark the first anniversary of CwU. It has been a pleasure building up a wonderful community of food enthusiasts from around the globe and we look forward to continuing that tradition on Whaleshares.
In the first three seasons, contestants would make a dish based on a weekly theme or challenge. They would create and make a recipe and then photograph it. This season we are changing things up to open the contest up to even more types of food enthusiasts. We will continue to have a weekly theme or challenge but contestants are free to tackle the contest however they want. For example, if the theme was carrots a contestant could take a photograph, make a recipe, write a story, create a video or any combination of methods to showcase the theme from their point of view. Initially we will pick an overall weekly winner but as our sponsorship grows we will add more categories, like "most creative entry" or "best video entry" that contestants can win.
Our CwU members are a diverse group of people each with their own unique food knowledge and experiences. Each week you will be amazed with how much you will learn as people from all around the world submit recipes, stories, videos and other information about the theme ingredient or challenge. The Cook with Us team has always had as its main goal to build a global community of food enthusiasts that support and learn from each other while engaging in friendly competition. We have definitely reached that goal and now we will build a Whaleshares community. If you are new to Cook with Us then we would like to welcome you into the community. Besides all the food-related information that you will learn here, the best part of being in the CwU community is the lasting friendships you will make.
Please follow us so you can stay up to date on all the latest CwU contests and news. Also, share this post with people that you think may be interested in joining this community. Thank you and we hope to see you in our weekly contest soon.
Please refer your friends and also those you communicated with in the foodie world
@deimus
@loveself
@waybeyondpadthai
@blackberryskunk
@cooknbake
@dianadee
@lizelle
@gladysstillwagon
@carolynstahl
@plantstoplanks
@pusteblume
@birdsinparadise
@foodflaneur
@rawadventuress
@saimondonato
@leelektrik
@yesslife
@slowcookingchef
@atmemestable
@gardeningchef
@edenmichelle
@celestialcow
Just to mention a few of our staunch supporters on Steemit