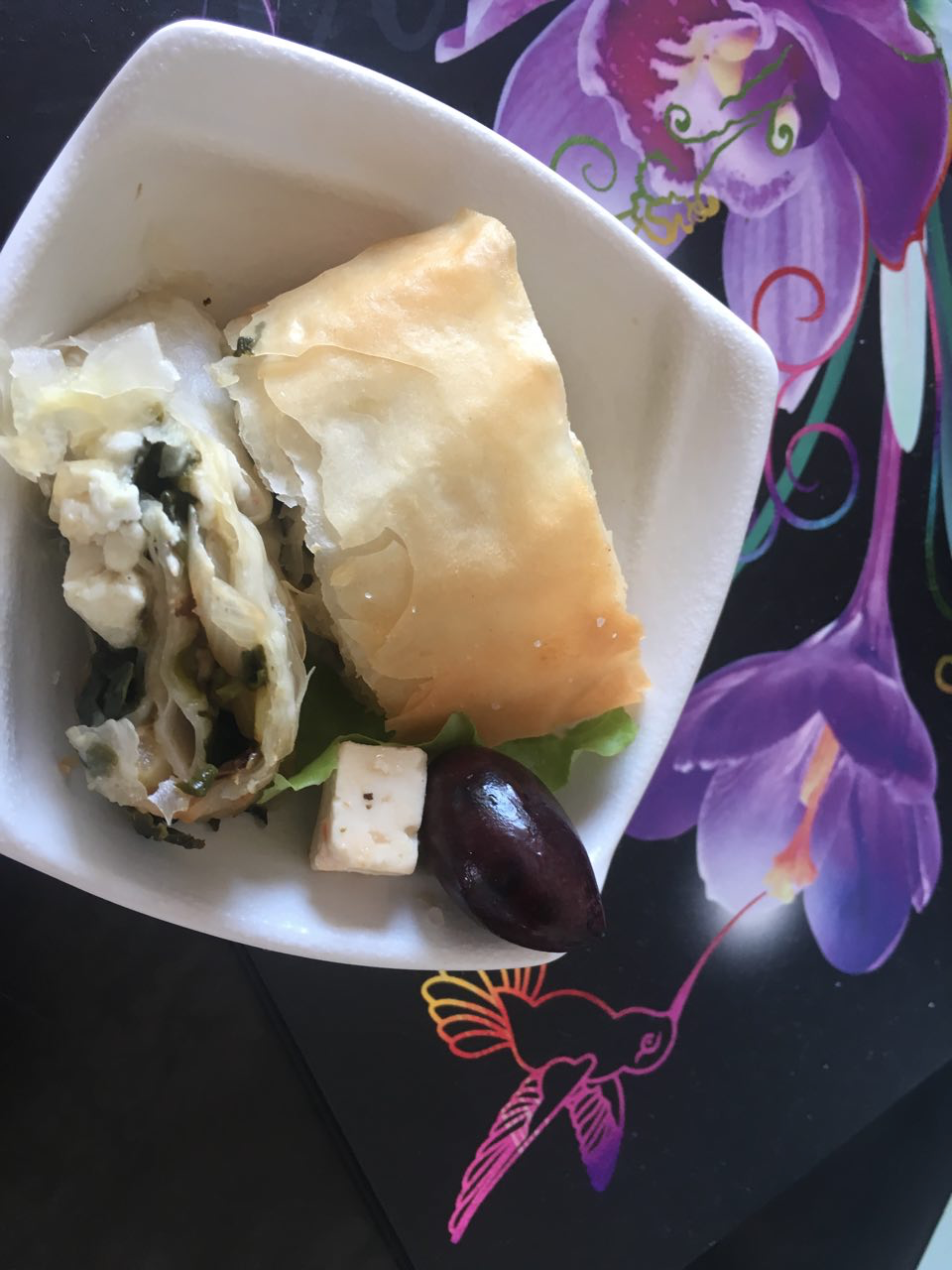 This has truly been a busy week for the family with Jack, my brother and Lesley moving into their own home. We also had one of our previous guests move in for the month of September and a friend of mine is arriving on Friday for a 10 day stay.
Since we had registered for the competition, we grabbed some time yesterday morning to make our hors d'oevres for our family lunch.
Mine was the only cooked version as I decided to make some feta and spinach pies which were a great success.
This is a photograph of me enjoying my bite-sized offering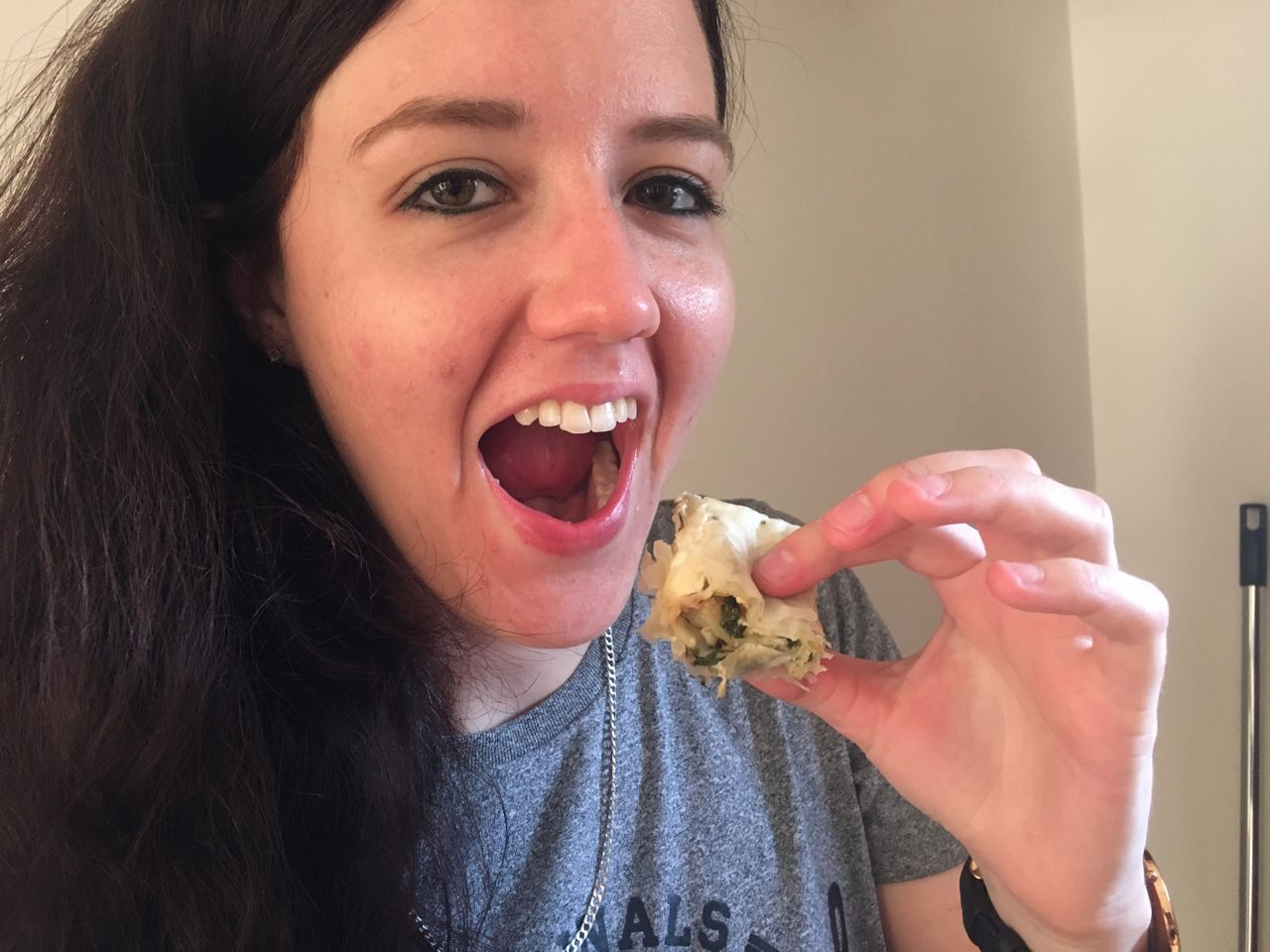 The recipe is quite easy to make and prepare.
First I fried up some spring onion with garlic until tender.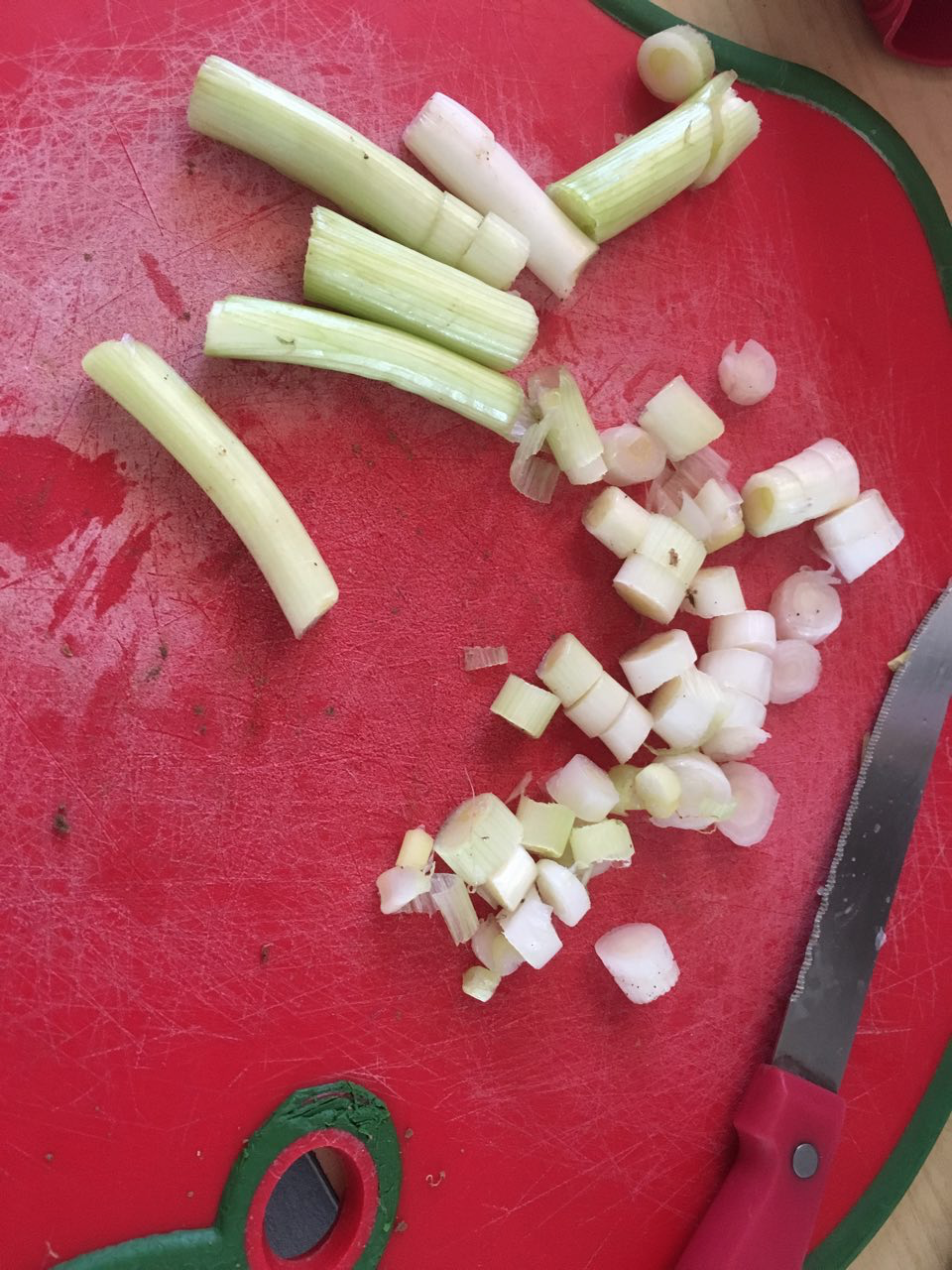 Then I cooked up some baby leaves of spinach and when cooled squeezed in my hand to get rid of any moisture (the enemy to puff pastry)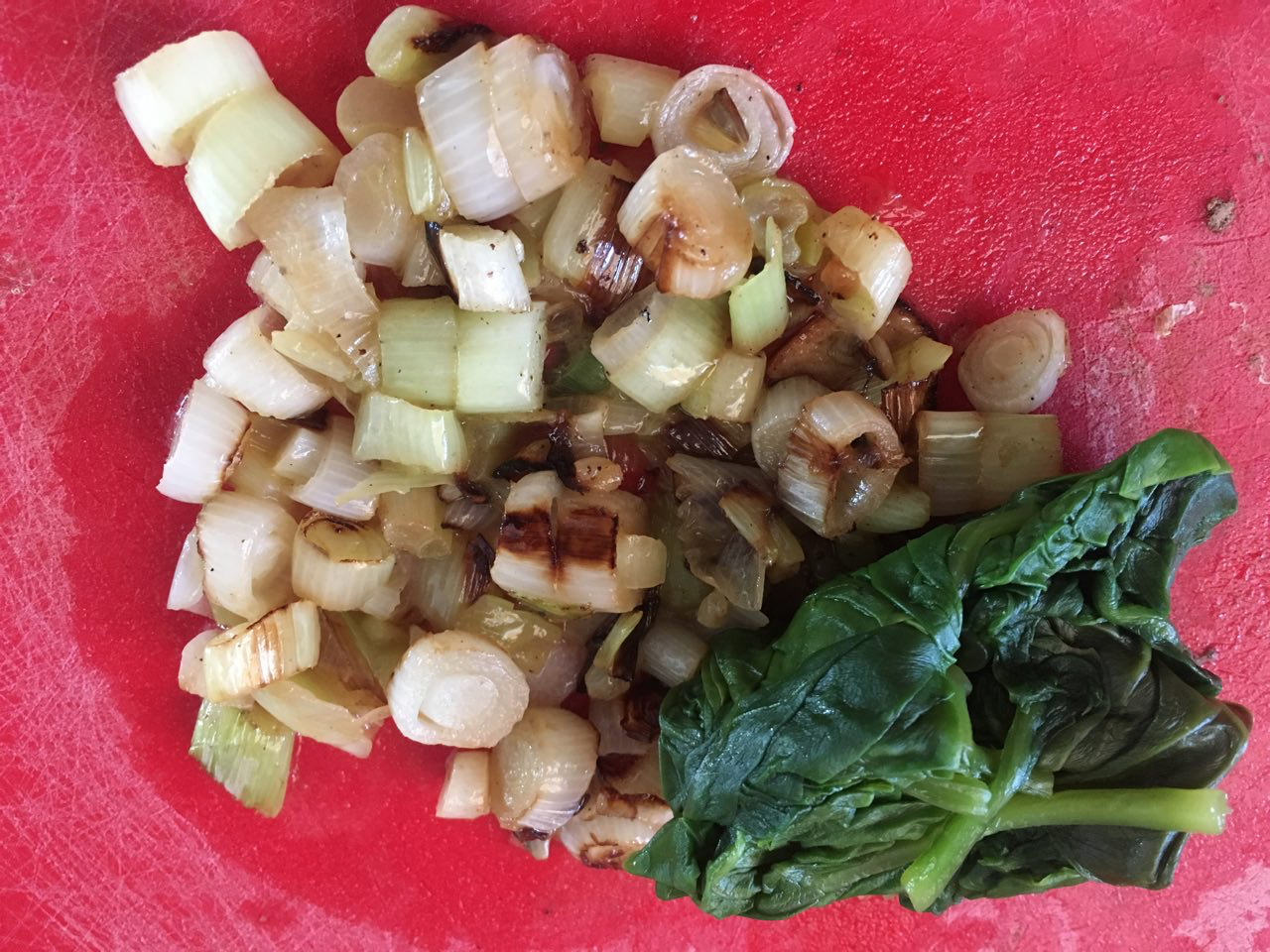 Oven was heated to 180 degrees centigrade and I lined my pan with tin foil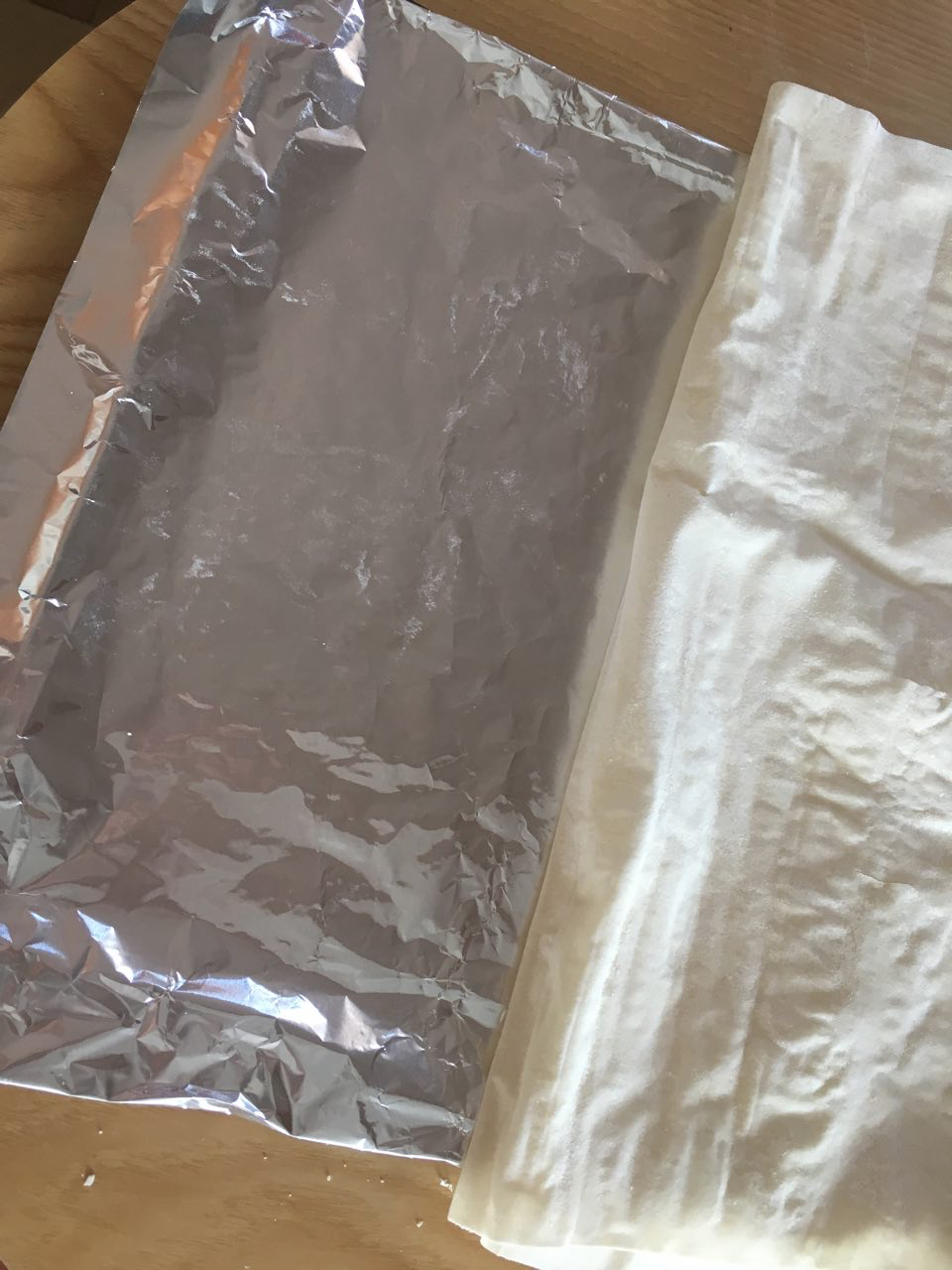 Place 2 sheets of pastry on pan and grease with some melted butter.
Add feta and spinach with some Himalayan salt and freshly ground pepper and spread on the pastry. Next roll it over and seal edges with some melted butter.
Place in oven for about 30 - 40 minutes and remove from oven when brown on top. Cool and cut into bite sizes.
This was a firm favourite with the family - (even if I say so myself)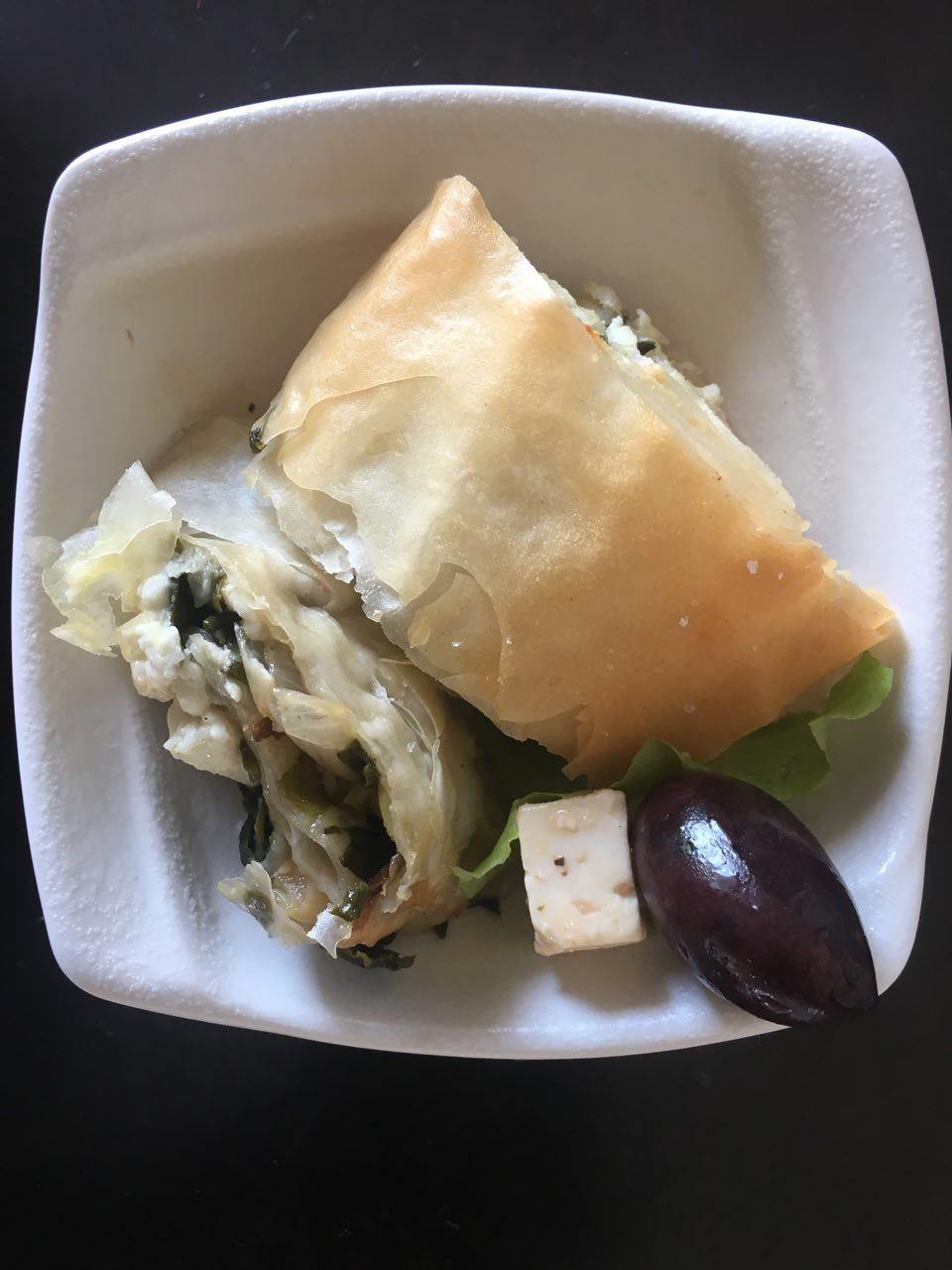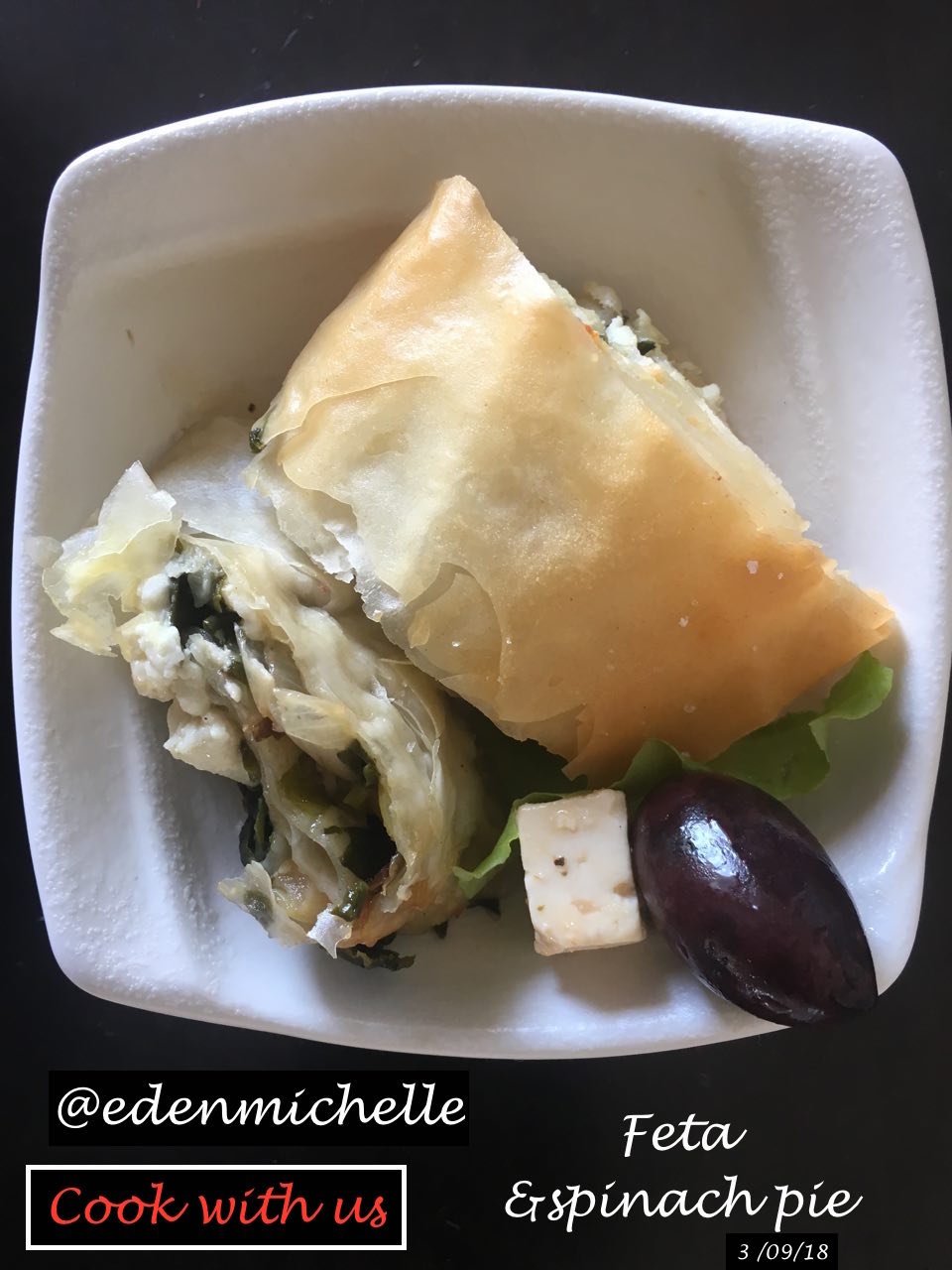 A very quick and easy snack or start to a lovely meal. Hope you enjoy
Would love an upvote and resteem from you if you enjoyed this post.
Good luck everyone and thank you @docsmith for your very special donation to our community.