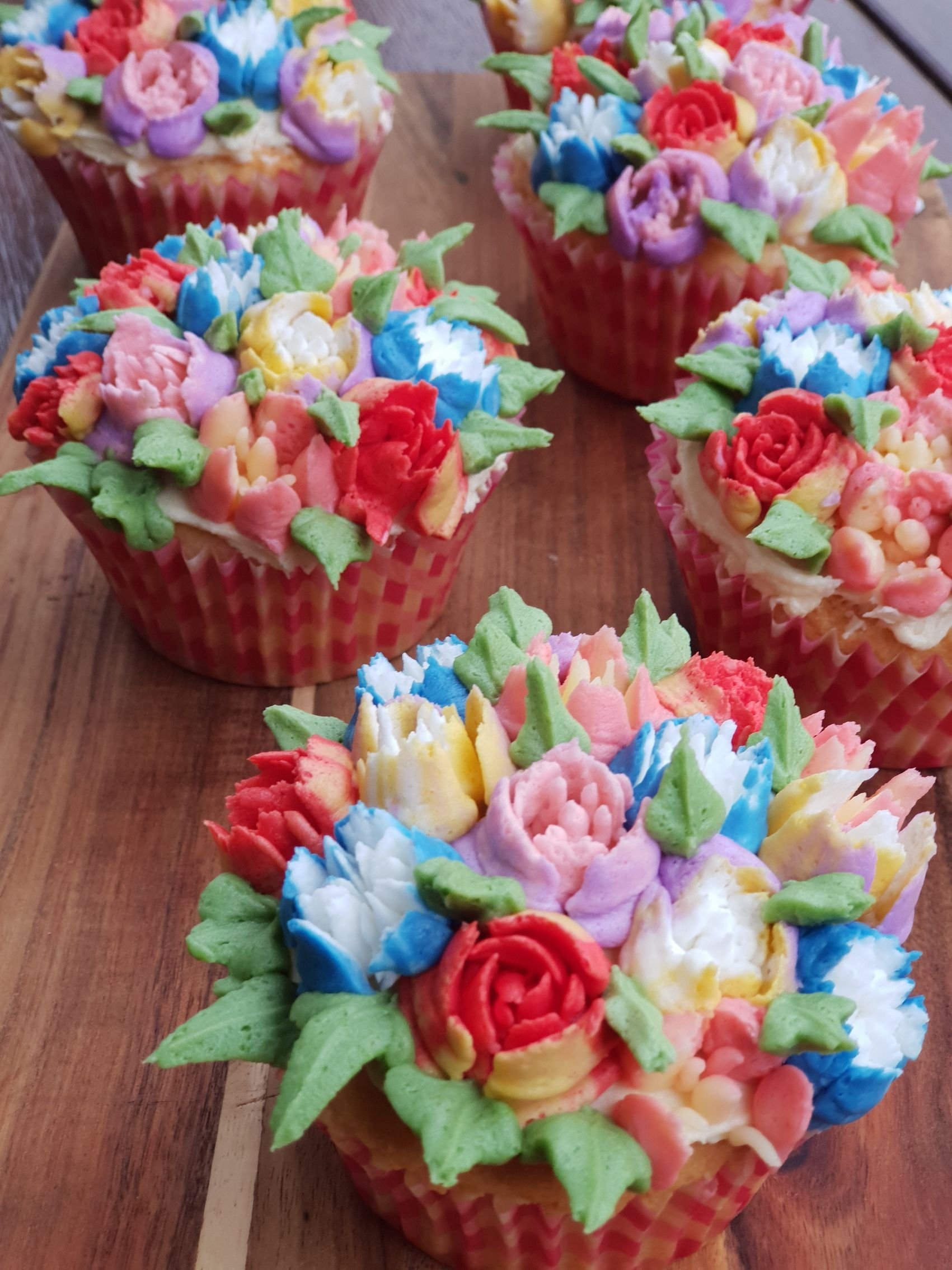 The trees are no longer clothed in their green leaves. Everywhere I walk my shoes feel wet and slippery. In the distance a tangy smell of rotting grass arise. Autumn is gone. Winter is here. It's been cold and miserable for a few weeks now. The few rays of sunshine haven't really help to boost my energy level up. Every morning I wake up and mechanically get on with doing my daily chores. Winter has got this effect on people of turning them into robot. 
Unlike the norther hemisphere we are not so fortunate as to have snow. Otherwise it would have really made for some interesting morning. You must wonder what wintery weathers and cupcakes decoration have in common. Well nothing. Only maybe for an afternoon it allowed me to create my own little summery world. A world where we would have endless fields of flowers in all colours and scents. A world where it hardly ever rain and where the grass are long and green and the flowers colourful and vibrant. With this in mind I decided on a flowery scene for my cupcakes. I had a few Russian tips in hand that should do the trick. 
Until the last minute I was in two mind. I haven't done any cupcake piping for a little while. On the other hand I had this whole far west story in mind. During the week, I've watched a few tutorial on how to make cactus, Tumbleweed and Saguaro. But at the last minute I ruled against making them. I know I've been doing this for some time now but I was truly unsure on whether I had to provide the recipe for my cupcake or concentrate on the decorating part of the challenge. I've opted for the second option; i.e. show how I've decorated my cupcake.  
This means that I've reused my fluffy banana cupcakes for this week's contest.
Decorating steps 
Get your tips in order and ready to roll.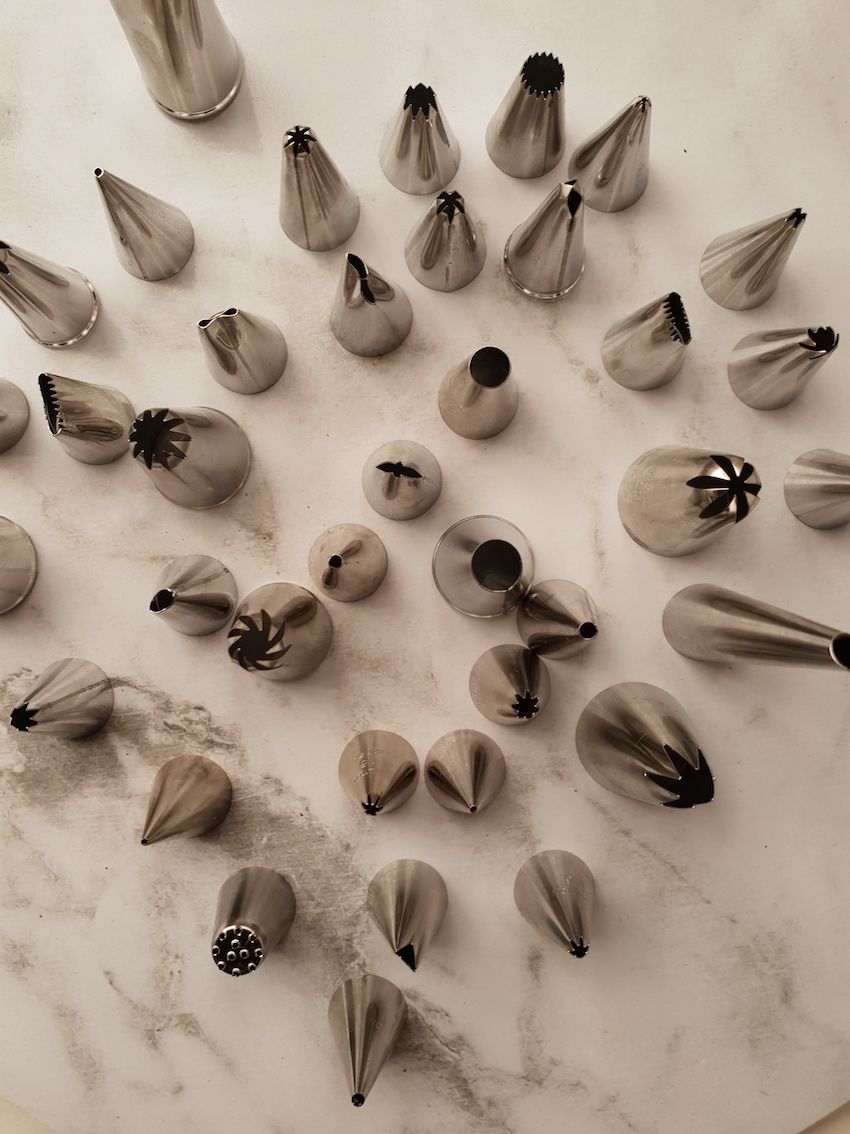 Whatever you do, don't forget your colouring.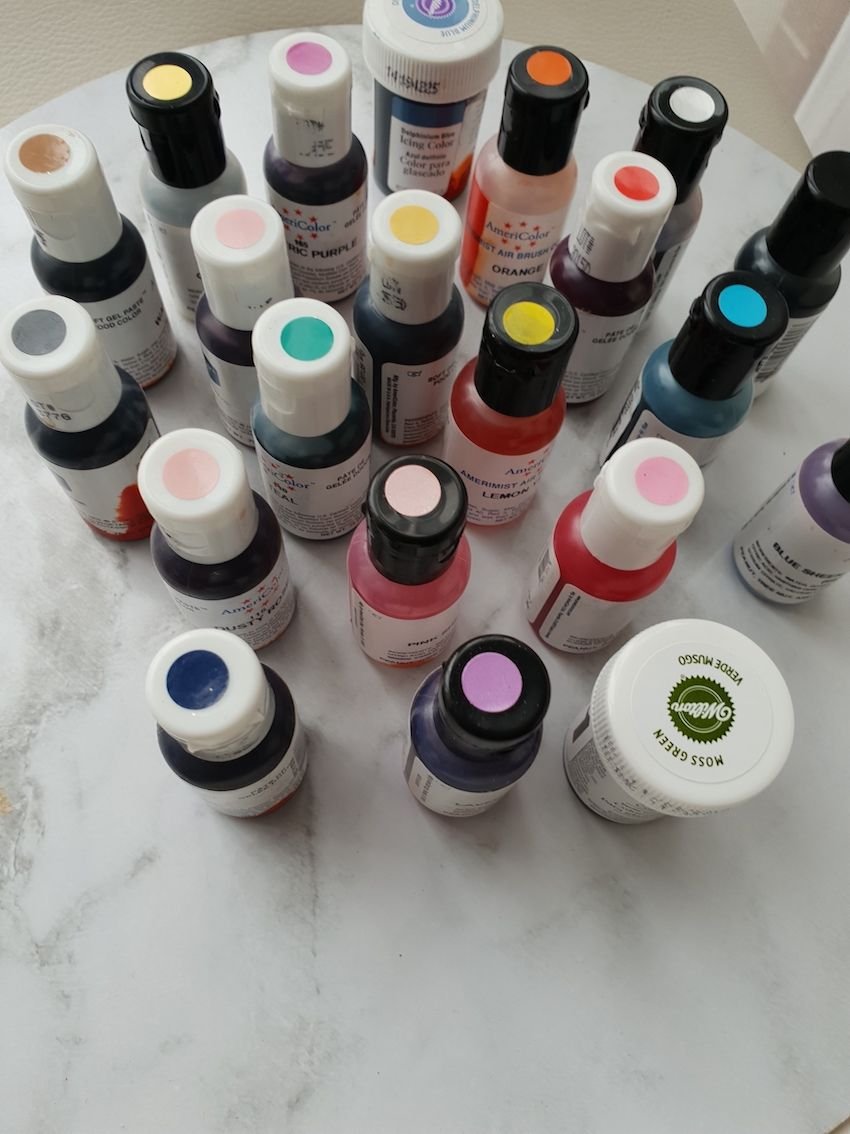 Mix the shortening with sugar and few spoons of water for consistency.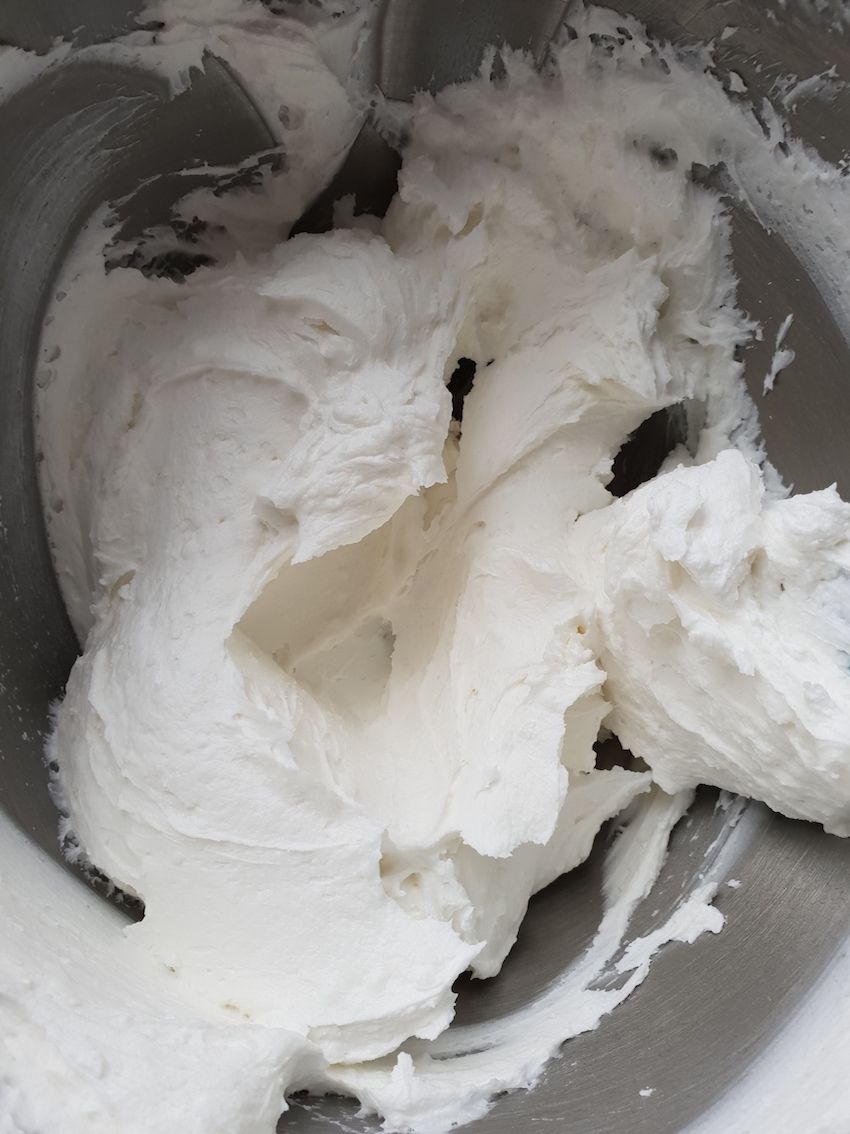 Add colouring to the shortening and divide in bowls.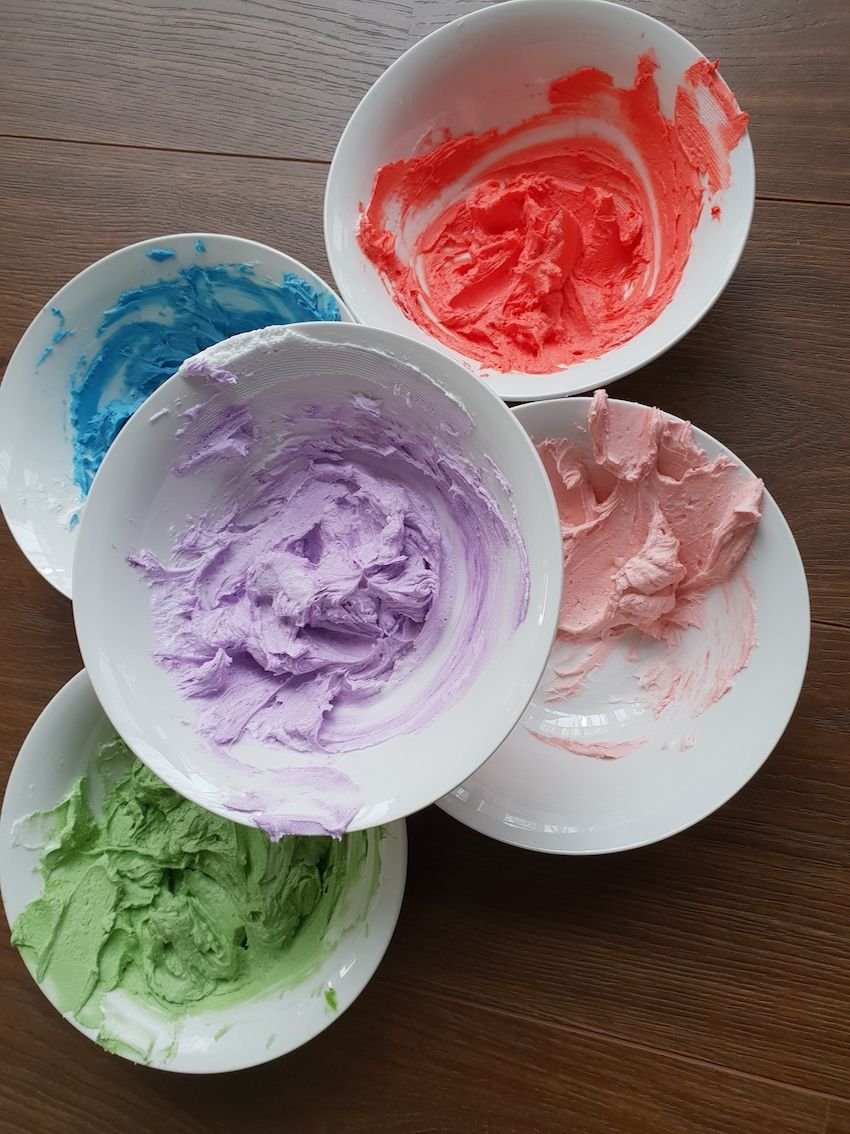 To create multi-colour effect add various shortening colours on a plastic wrap. Roll it and add it to your piping bag.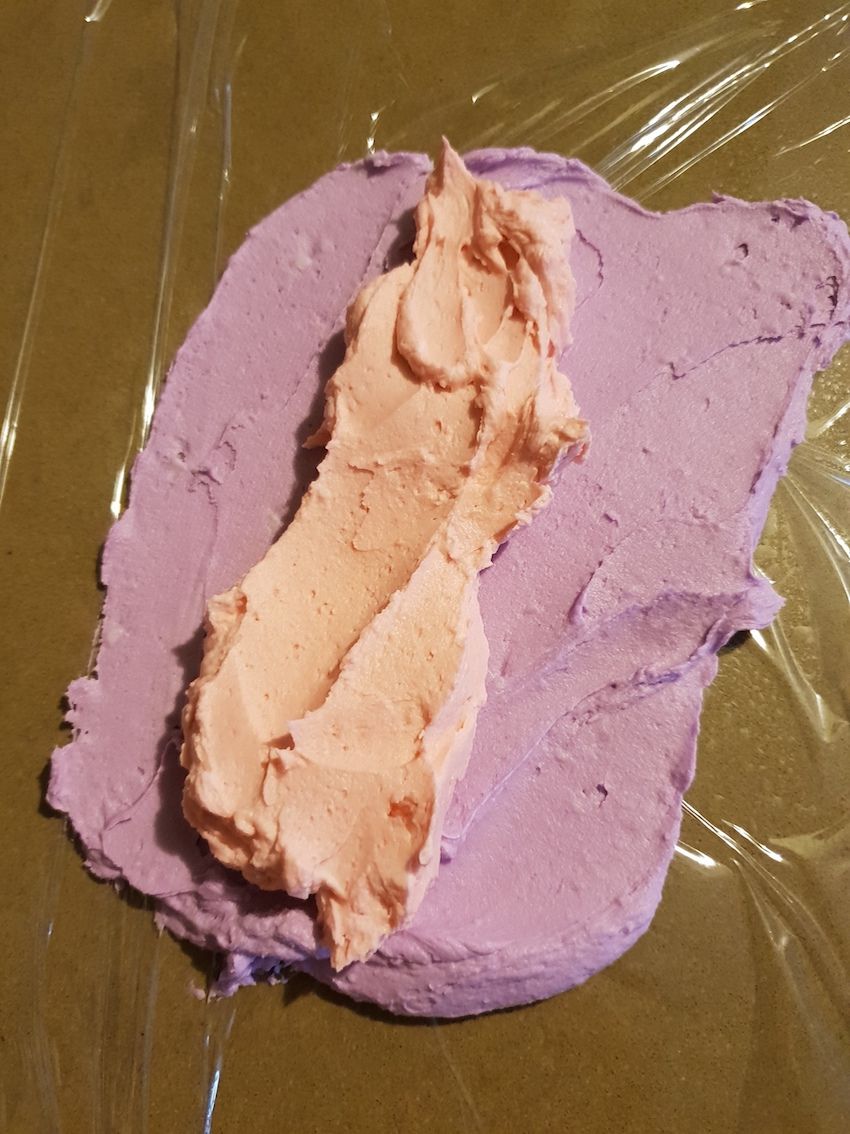 If you're as rusty as I was, try your skills first before piping the cupcakes.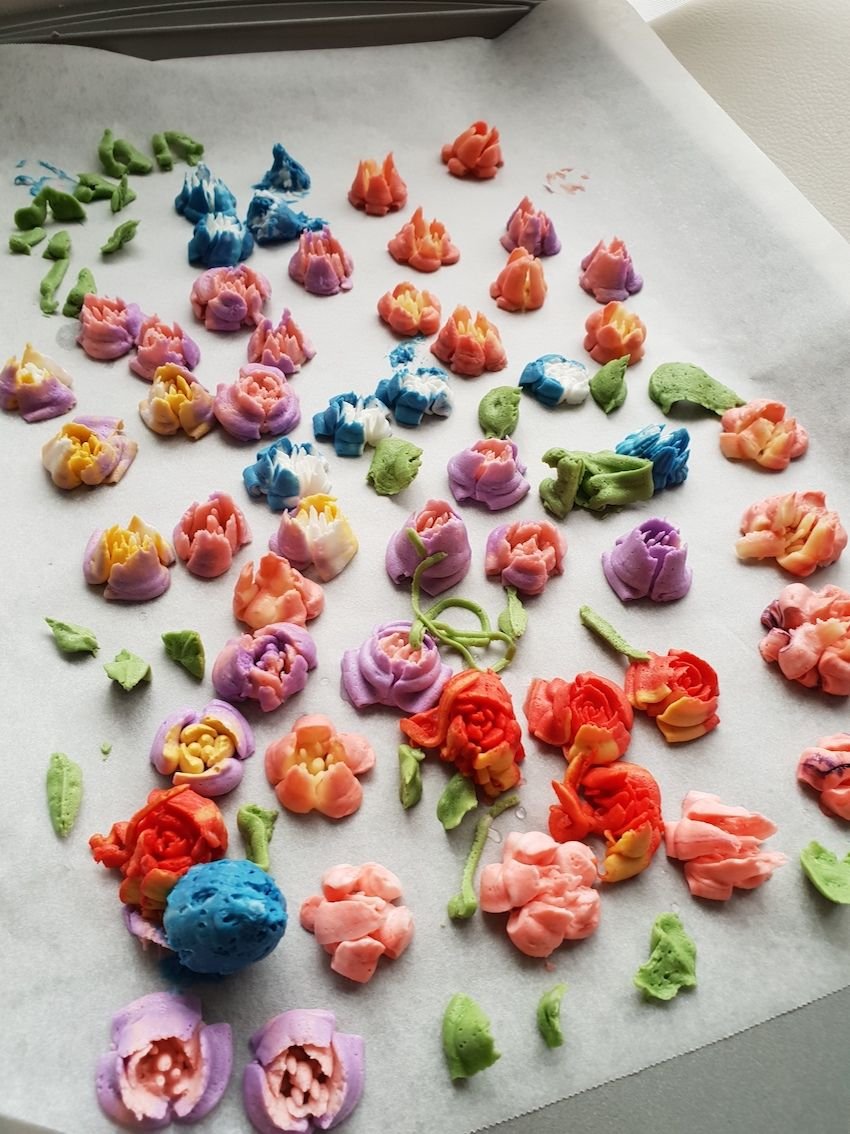 Once you're happy with the consistency, then get the cupcakes out and your piping bags.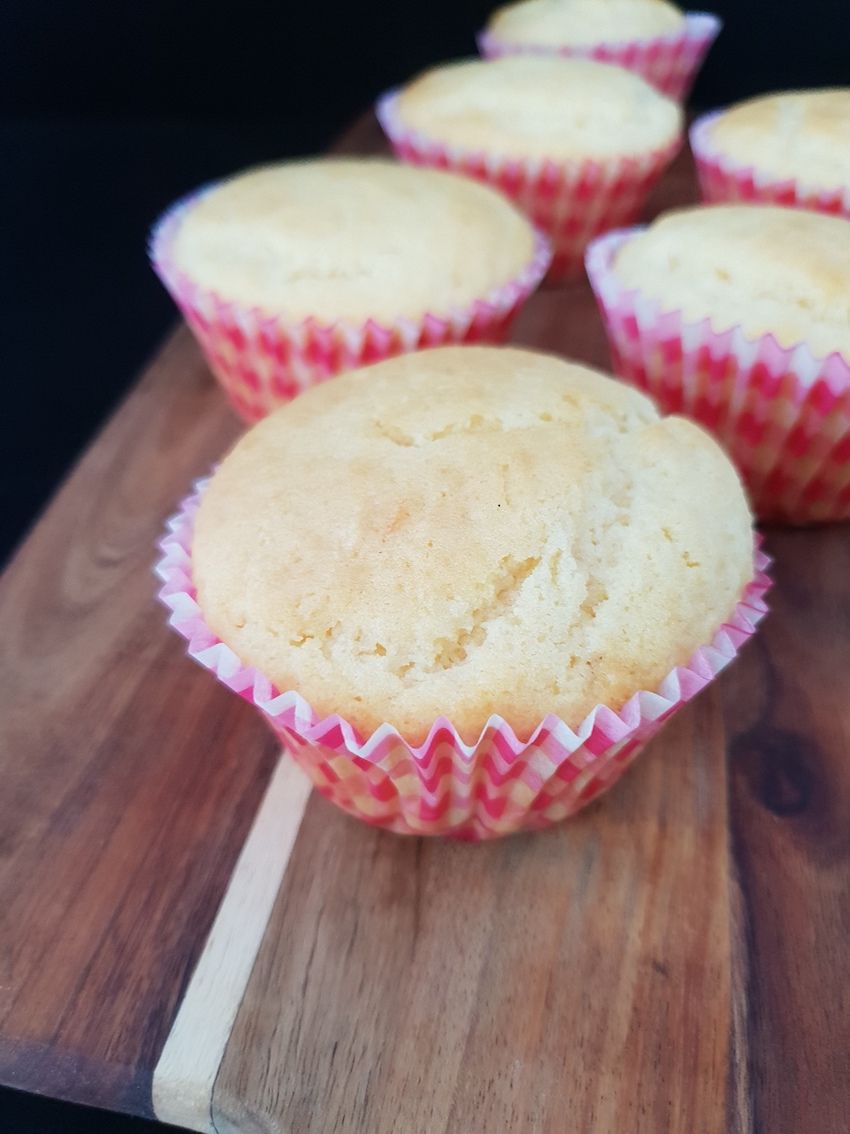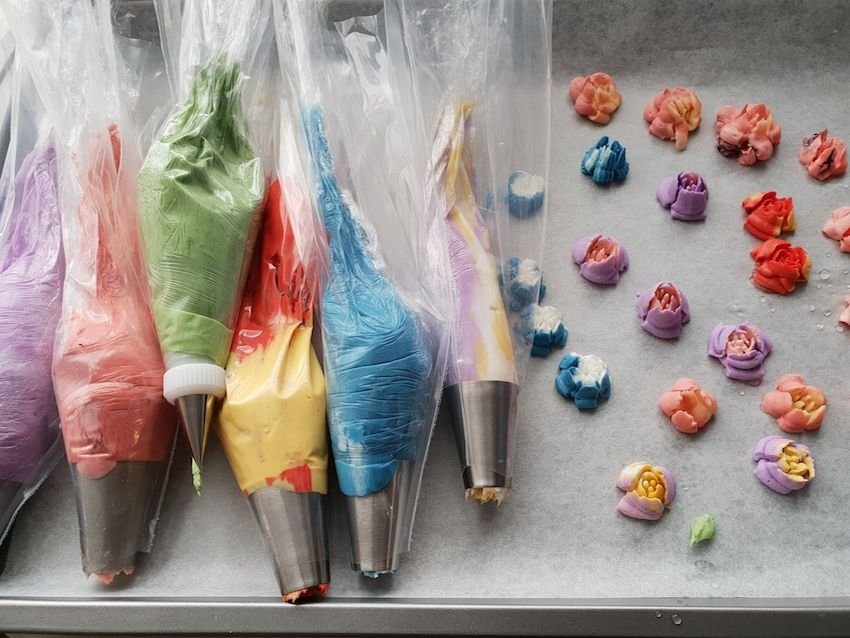 Apply a layer of butter cream on the cupcakes first.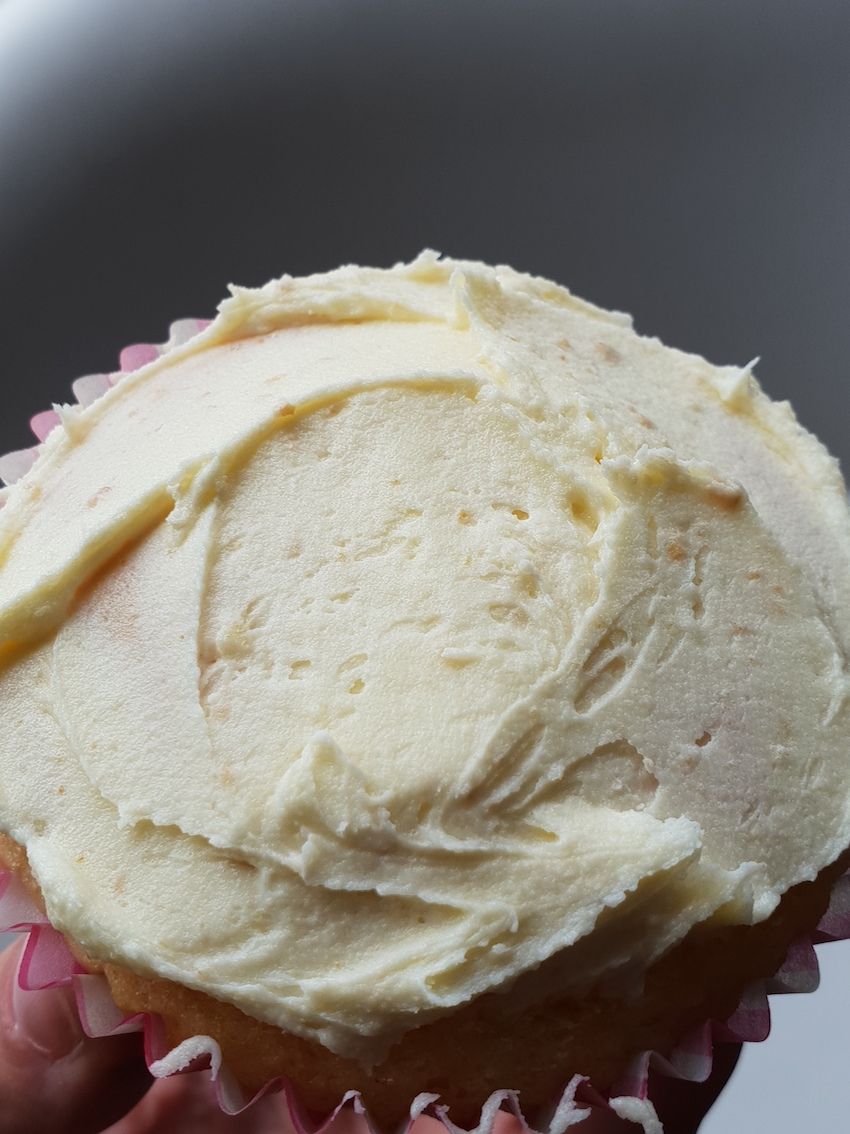 And then start piping starting from the centre going around until you move back to the edges.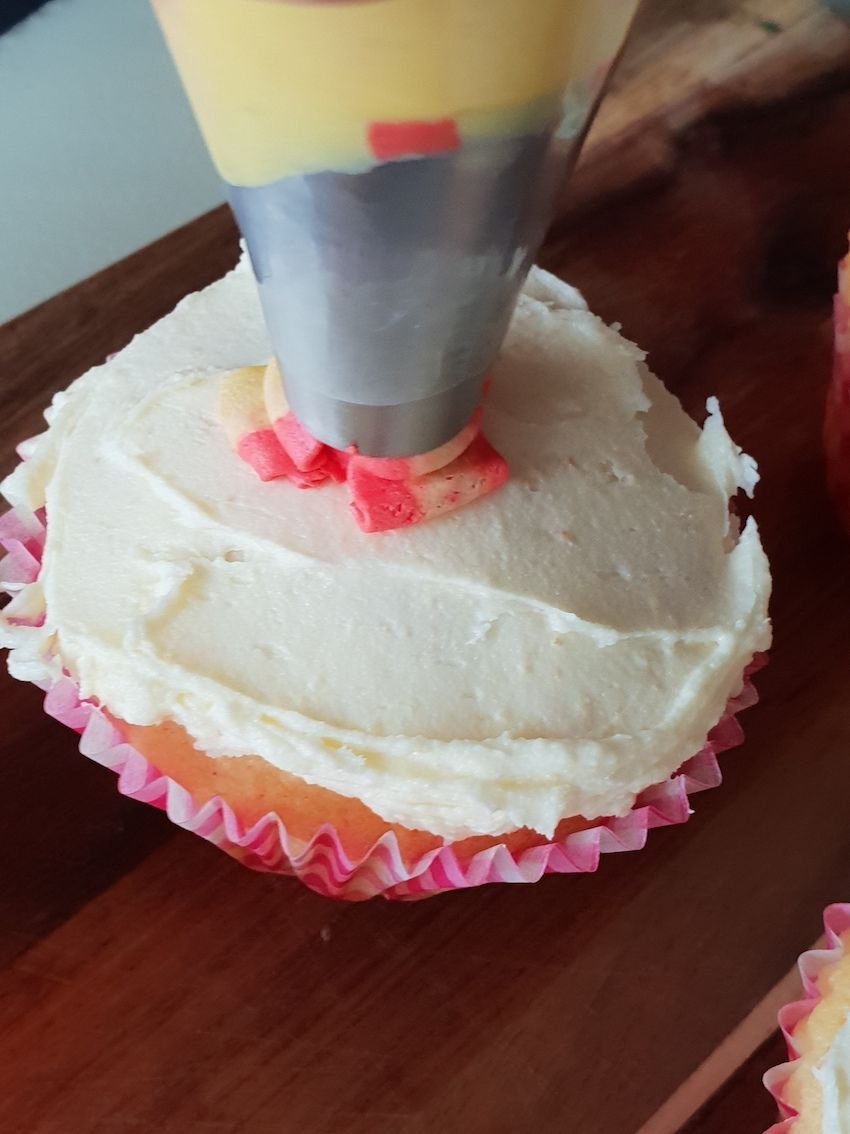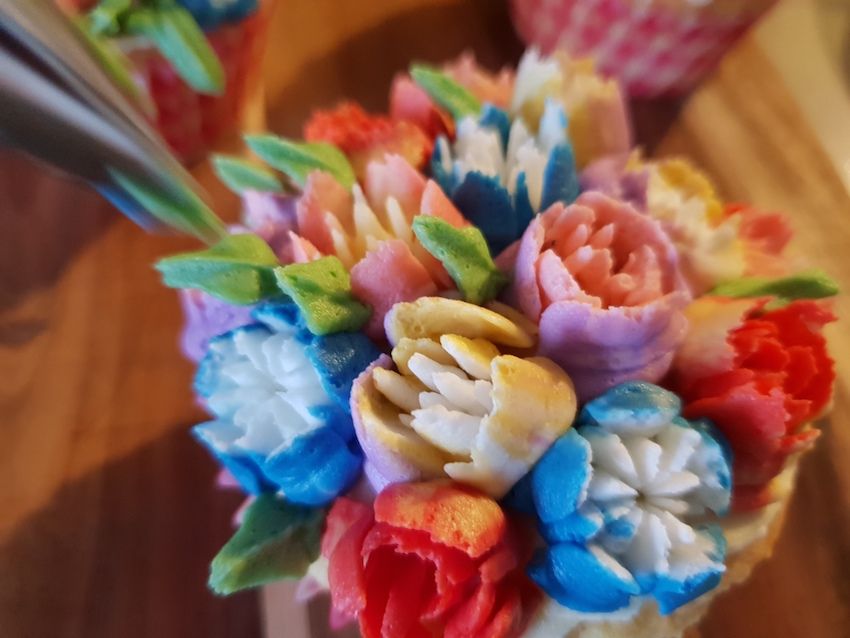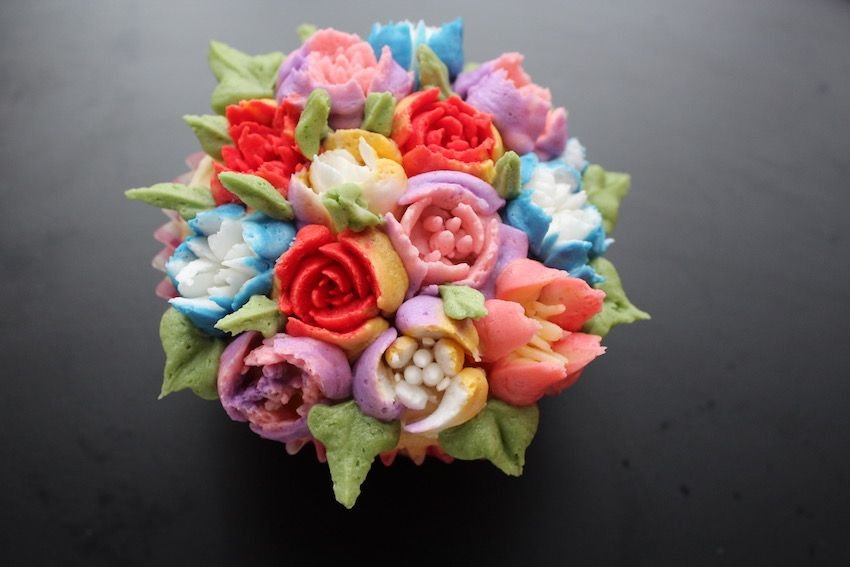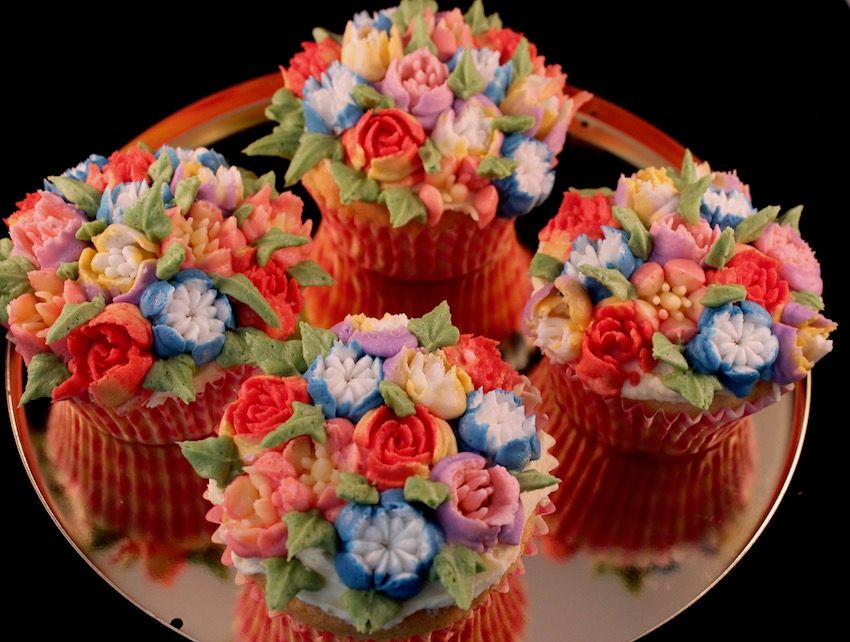 I hope you enjoy it!
Bon appétit!