I said I would enter this week - so here is my entry - in time I hope.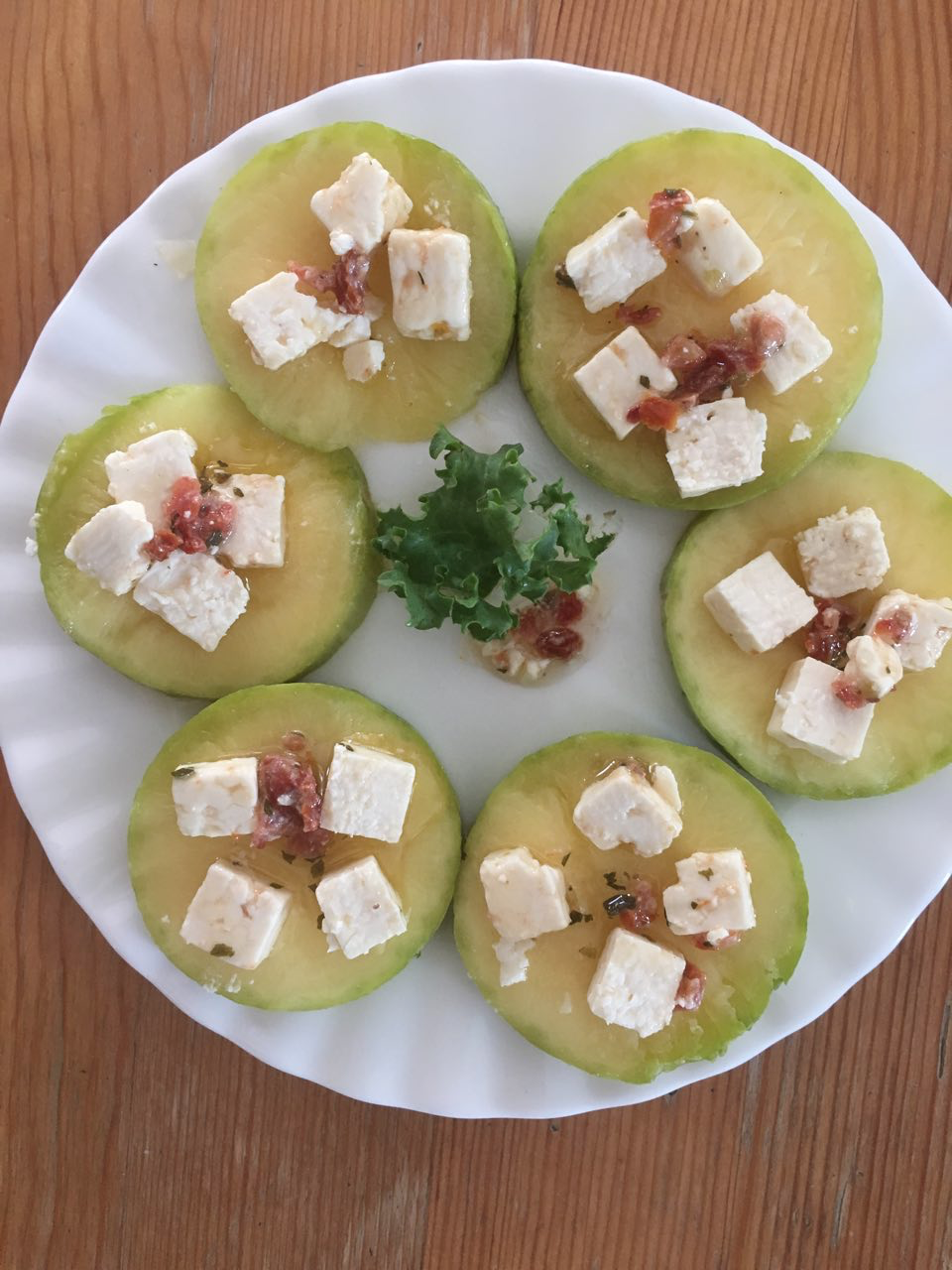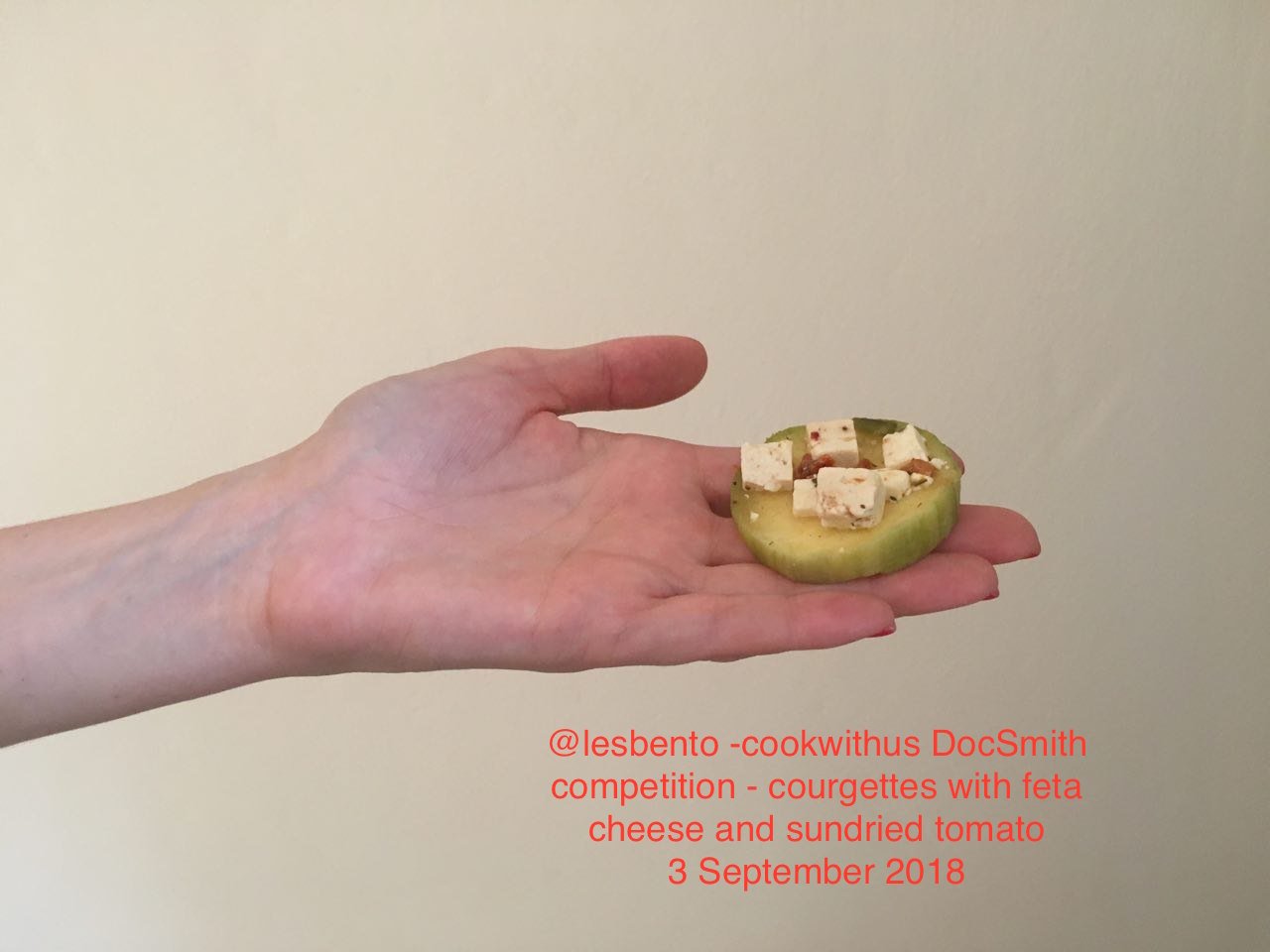 I've started a brand new job, just found a beautiful house in the mountains of Cyprus and moved over the weekend - so the family put together a plate of hor d'oevres
My contribution was cooked courgettes (I believe this can be done with raw courgettes as well). I sprinkled lemon juice and then added little blocks of feta cheese and some sun-dried tomato.
My marrow looked good amongst all the other bite sized starters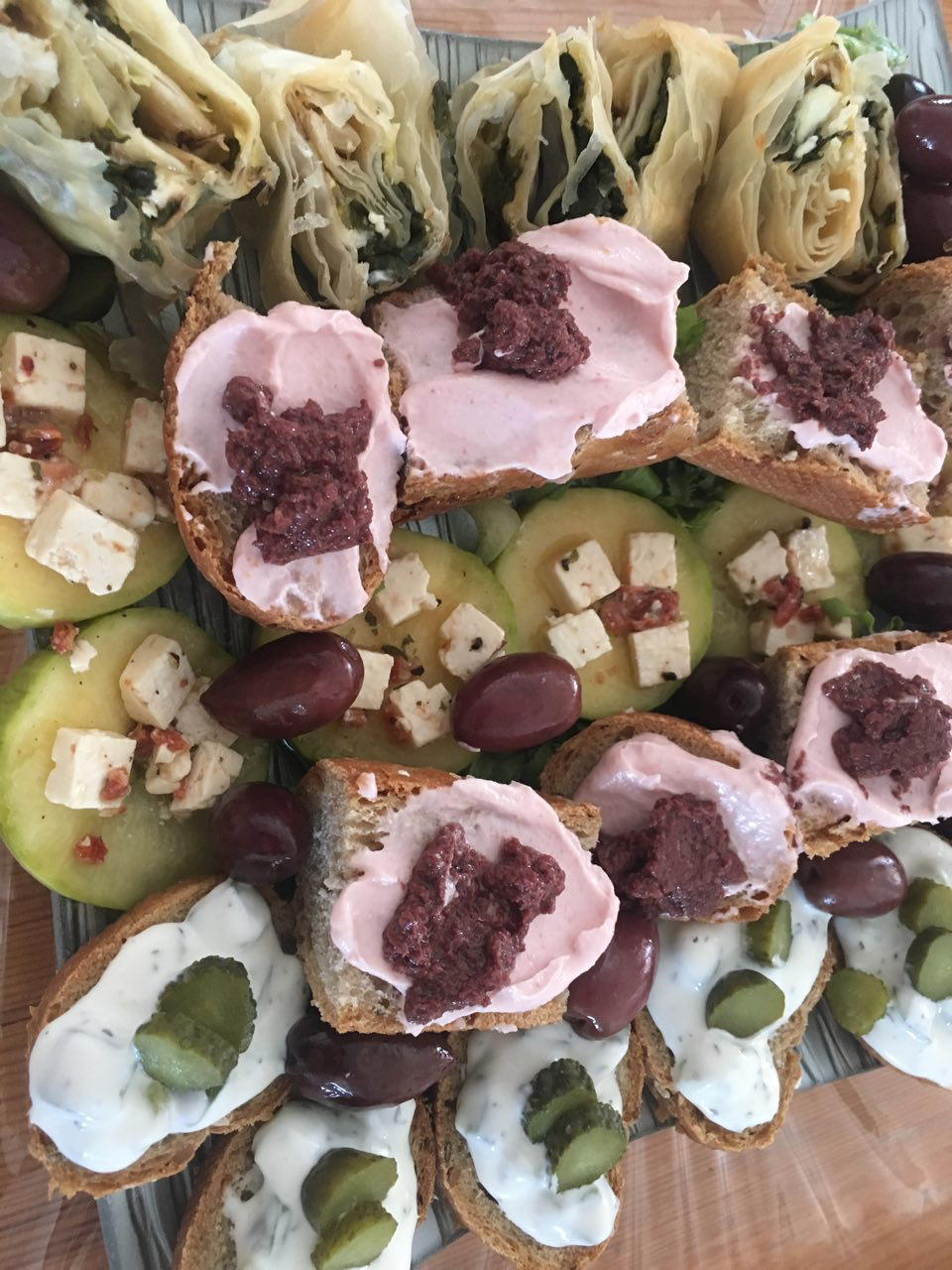 With moving house I believe holding my treat was a good way to showcase. Once the house is all together I will do a blog showing you our little piece of paradise