From the first week ofJanuary 2020 to just a few days to February, I wasn't feeling too great. In fact there were four days when I was in bed with a high fever and flu symptoms. It was much, much worse than manflu. As it happened, I was totally isolated for nearly three weeks. I work from home, so I had no need to even step out of the door as long as I had enough food in the house.
What if that was COVID-19?
I don't usually get sick. In fact, it's been over a decade since I last visited a clinic of any kind for medical attention. There was the one time years ago when I almost severed my left pinky finger off with a screwdriver while construction metallic shelves. I could see the bone, so I figured I'd go get it stitched.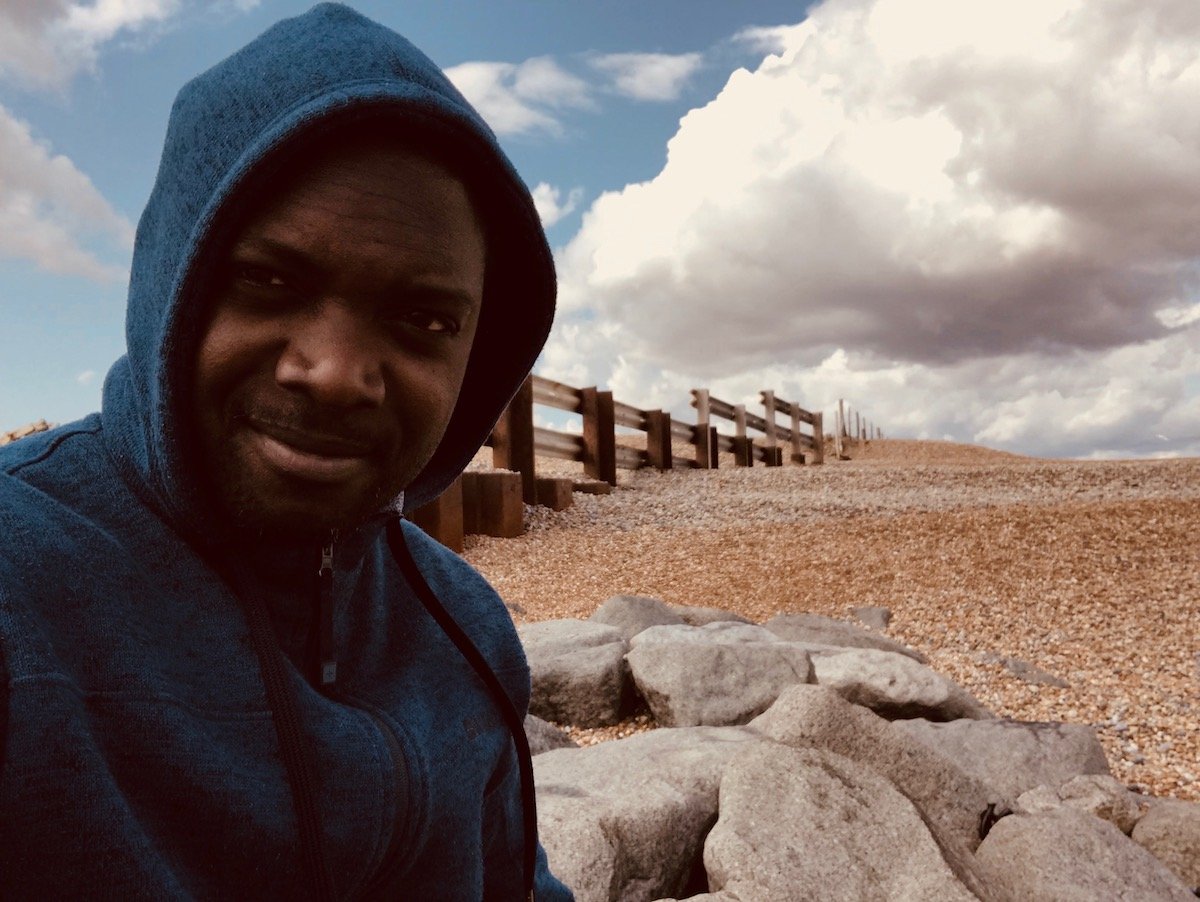 A nice secluded spot on the British Isles - totally coronavirus free no doubt
It was first marketed as a doomsday virus. It was going to arrive here and wipe us all out. That was the original presentation of it. As time went on, we learnt more about it; how it's affects humans, the fatality rate, the demographic most vulnerable, e.t.c.
As it is, immunosuppressed and elderly people are at most risk. The majority of other people that come in contact with the virus will recover.
So basically, it's just like any other flu virus. The critical differences are that we have no immunity to nor vaccines for it. As such, it's about ten times as lethal as a standard flu virus. That's what all the fuss is about.
You know what? I reckon many people have already had the virus, and didn't know it. Some may not even have fallen ill at all. They just carried it, and passed it on. It's a novel virus, but it's not that new. It's called COVID19 after 2019 when it was first spotted (or admitted to anyway). I reckon even I may have already had it. That strange flu-like feeling I had for nearly 3 weeks may just have been it.
The only reason why I doubt it was COVID19 is that I had a runny nose - like with a normal cold, and it just refused to go away. That's not a thing with this illness. Usually the nose isn't supposed to be runny. Also, my cough was far from dry. So, actually I probably haven't had it, but I can't help but wonder.
I got a text from my GP today with some coronavirus advice. It also warns me NOT to come to the clinic if I thought I had a temperature, or a cough. The same advice came from the local NHS hospital, and is in fact the national advice from the government. STAY HOME!
The reason being, we don't have a treatment for it anyway. Like any flu or cold, there is no treatment! All you can do is relieve your symptoms. You can take painkillers like paracetamol which also helps reduce temperature. You can also take some stuff to help with breathing, coughs, sore throats and runny noses. The actual virus itself is fought by your body's immune system. You're trying to make yourself as comfy as possible while your immunity does the work.
That's another thing about high temperature. We feel really uncomfortable and try to bring it down to feel better. Unfortunately when we do that, we are getting in the way of our body's defences. Your body raises it's temperature to make itself inhospitable for the invading microbe. It's part of the immune system! I usually try not to take anything unless the pain is unbearable; like a headache, or worse, tooth ache, during an infection.
This is why this virus is so dangerous for the elderly and immunosuppressed. As we grow older, our immune system usually weakens. It's different for everyone - some elderly people have great immune systems either by nature, or because the take exceptional care of themselves. Most of them, however, are quite vulnerable. They're also more likely to already be suffering from conditions that put them at greater risk, like diabetes.
Other vulnerable groups are newborn babies, pregnant women and children that have just received vaccinations. The vaccines are weakened forms of microbes that will keep the immune system busy. Getting infected by the coronavirus may overwhelm their immune system.
To put thing simply, viruses like the coronavirus are unable to survive on their own so they need a host organism. The host organism either kills them off, or they kill of the host organism. So the only way they can survive long-term is to keep jumping into new hosts infinitely. Social distancing is a tool to slow down this jump so that we (the hosts) can catch up with the virus and swing things in our favour. If we can slow it down enough, hosts that can kill the virus will eradicate them, while those that can't may pay the ultimate sacrifice. Either way, the fewer new hosts, the better, until the progress of the virus is totally halted.
Basically when we take precautions and participate in social isolation/distancing, we are doing it as much for the vulnerable in society as for ourselves. It's as much a selfless act, as it is a selfish one.
As usual, this isn't medical advice as I am not qualified to offer it. They are the ramblings of a guy on the Internet.
Peace & Love
Adé