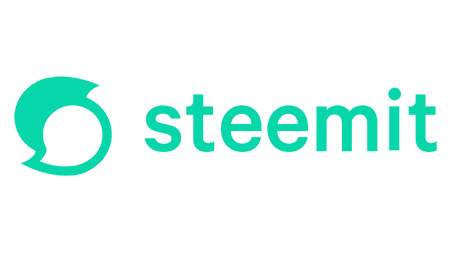 Thank you to everyone who took the time to apply to become a Country Representative.
There was an amazing response with over 70 applications.
This was a great confirmation of the growth and vibrancy among our Steem Community - so many people are so keen to help to take the platform forward.
We have now looked at all the candidates carefully and have selected those we would like to appoint as Country Representatives.
---
---
The New Country Representatives


Out of the total 73 applications we have chosen 18 people who we would like to invite to become Representatives for their respective countries…
---
Please would each of these confirm their acceptance of the role of Country Representative in a comment below.
Once confirmation has been received we will begin sending out the 5000 SP delegations that each Country Rep receives.
---
With the large number of very good applicants this time there were many difficult choices and close calls. For those who didn't make it we suggest you revisit the requirements and criteria to see how you can increase your chances if you apply again in the future.
The factors we were particularly looking at in our selection process were activity on the platform and within the community, dedication to Steem rather than other blockchains, voting behavior and wallet history.
As Steem is growing at such a rapid pace we plan to hold another recruitment round in the coming months.
We are particularly on the look-out for more Country Reps from the Philippines, Indonesia, India, South Africa, North America, Western Europe and Australia.
If you are in any of those countries/regions start 'building your portfolio' on Steem and make yourself visible in the community. We will keep the option open to make ad-hoc appointments if we spot exceptional candidates.
---
---
Guidelines for Country Representatives


With the new appointments there will be nearly 60 Representatives in total.
We are keen to work with all the Country Reps to help better define and develop their roles to optimize their effectiveness on Steem.
As part of this process we have drawn up some guidelines for Country Representatives. We welcome feedback on these points…
The main role of Country Reps is to support and guide Steemians, both new and old, in their country.

Particular attention should be given to newly arrived Steemians, and CRs should strongly encourage them to join the Newcomers Community and to complete all the Achievement Tasks.

As part of this support Reps should look to visit the blog of every Steemian at least once a week to give encouragement and look out for any problems. With the larger countries with multiple Reps this work should be divided between them.

Country Reps should work with existing Country Communities where they already exist, or look to set one up where they do not already exist.

Where there is more than one Country Rep in a country it is imperative that they all work together for the good of Steem in their country.
Reps are encouraged to write weekly Reports of their activities and progress in their countries. Lists of posts curated are not required. The reports should rather include developments and progress in building Steem in their country, and any issues arising. These reports should be posted in the SteemPOD community where they will be voted by @steemcurator01 according to quality, activity and achievement.

Reps should not power down. They should also try to set an example to their communities and power up as much as possible of the liquid STEEM and SBDs that they earn. Excessive and continual selling of earnings will be viewed in a negative light.

Ideally Reps should not self-vote. If they do it should definitely not be more than 10%.

Reps should ideally use the majority of their voting power on members of their community.

Reps are free to delegate their own Steem Power to communities they support, but delegating to vote buying services is viewed negatively.
---
We are keen for Country Representatives to act as role models for all Steemians in their country - not powering down, powering up as much as possible, manually curating, and engaging with others in their community through regular commenting.
Although a secondary role, it will also be good if Country Representatives look out for opportunities to recruit and onboard new people in their country.
---
---
Country Representatives Review


We consider the Country Representatives to be a key part of the future development of Steem and its community.
Over the next three months we will be monitoring and reviewing the Country Rep system to see how well it is working and how it might be improved.
As part of this process we will be looking at how all the Country Reps are performing and following the guidelines.
Hopefully all Reps will be able to meet these standards and practices, but we may have to consider replacements for any they can't.
---
---
We look forward to working with all the new Country Representatives.
And we look forward to recruiting more in the near future.
Thank you
The Steemit Team