Under the threat of severe outbreaks, several countries have cancelled scheduled large-scale events, Russia postponed the May 9 Victory Day parade, but some countries, despite the threat of the outbreak, insisted on holding military parades under political consideration, Iran on April 17 local time, in the capital Tehran and 24 other provincial capitals, held a small military parade.
On 9 May this year, the 75th anniversary of the victory of the Soviet Union in the Patriotic War, Belarus is on the verge of becoming the only country in the world to commemorate this special victory day. On May 5th Lukashenko issued an invitation to the leaders to come to Minsk by May 9 th in Ave for a Victory Day parade: "It is right to gather in Minsk, a republic that was once wiped out of the land and suffered the first blow... This is the living monument to the republic that suffered the most heavy losses, the brutal war. "
The day before, Lukashenko had just made a public statement in opposition from a number of Russian politicians: "We will not cancel the celebrations". While two of the main parties in the Duma have strongly resisted the victory-day march, and the ruling United Russia party is almost certain ly not to attend, he also hinted that other Russian lawmakers and senators had expressed their willingness to participate and that Belarus would be warm to them.
Last month, following a working visit to Belarus, the WHO working group recommended that the Government cancel all large public gatherings, including the Victory Day parade.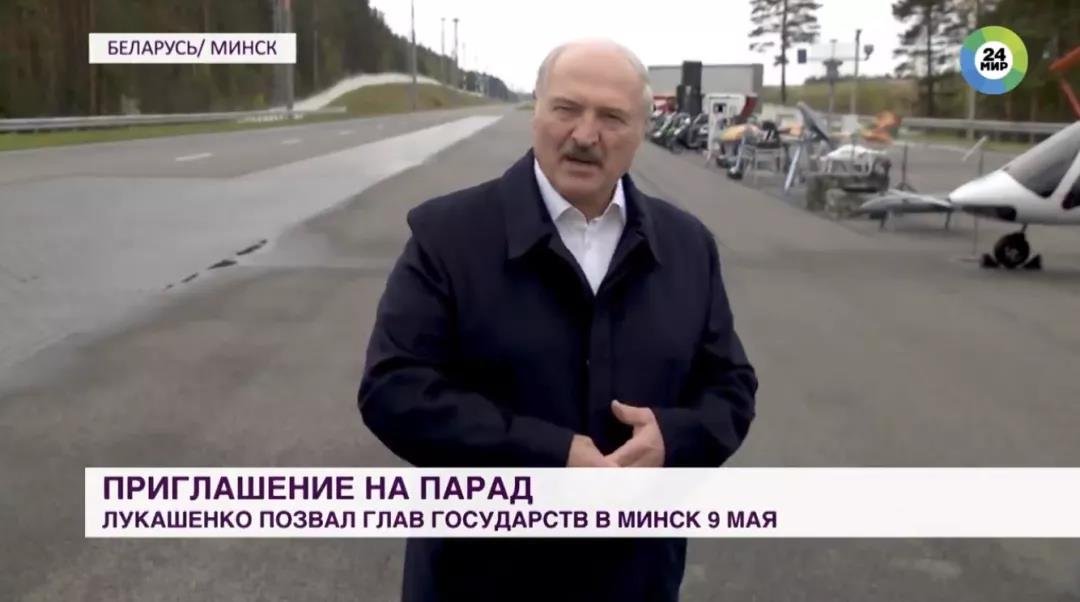 Lukashenko sends invitation son-in-chief to other world leaders to attend Minsk military parade
Mr Lukashenko said he had made the decision after much thought. He believed that the parade had become an integral part of the feelings and ideology of Belarusians.
In the face of the virus forward, this is the war of dignity, or the war of life? The total population of the country is about 10 million, the number of infected 20,000?
What is certain is that the parade will be unique, but it will also be more lonely than ever.