Mike Pence wears a mask during a visit to the General Motors plant in Indiana on April 30. It was also the first time he had appeared in front of the camera wearing a mask. Vice President Mike Pence, who has not worn a mask, has changed. He no longer has a team with his boss, Trump.
Notably, Pence's wife also defended him self-defense of not wearing a mask when he visited the hospital, saying he had no prior knowledge of the hospital's mask policy. But this contradicts the hospital's claim.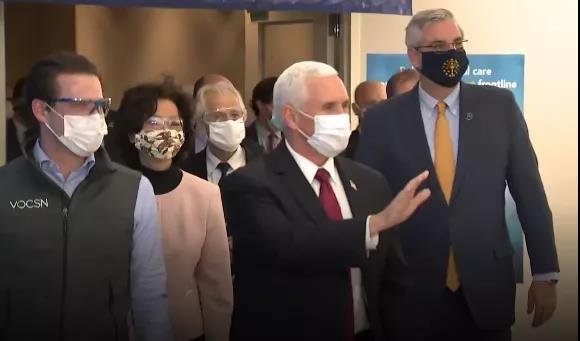 Video screenshot
Earlier in April, GM recalled workers at its Indiana plant to increase production of ventilators. At present, the factory has produced thousands of ventilators and distributed them to hospitals in need.
Because of the outbreak, the company requires all employees to wear medical protective masks during shifts, but does not specify whether visitors should wear them.
Mr. Pence was accompanied by White House trade adviser Navarro, Transportation Secretary Zhao Xiaolan and Indiana Governor Eric Holcomb. Wearing masks, they all visited the workshop, which was converted to a ventilator.
But at the post-visit meeting, Pence and GM executives and others removed their masks.
Coronary viruses have infected more than 1.095,000 people in the United States and more than 63,000 have died, according to data compiled by Johns Hopkins University.
It comes after U.S. President Donald Trump repeatedly expressed disdain for wearing a mask, saying he would not be wearing a mask when the CDC's recommendationwas was made public. Moreover, most senior White House staffers followed him by rejecting the masks, at least when they were in the White House.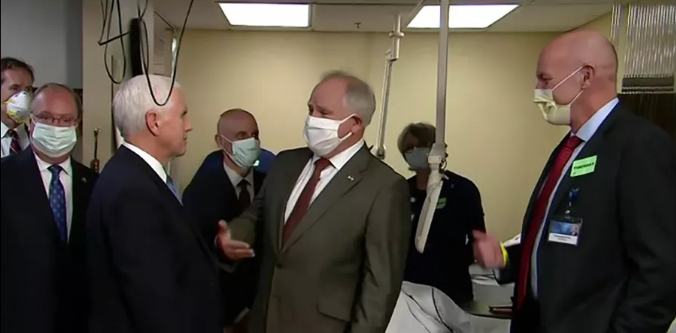 In fact, people entering the White House building will have a temperature test, and those close to the president and vice president will have to undergo rapid COVID-19 testing to make sure they are not infected.
Senior White House staff ers also take turns being examined so that they can quickly spot infected people. It's all about protecting the president from infection. Trump thinks that's enough, and he hates the habit of masking and the distractions that masks can cause to his public speaking.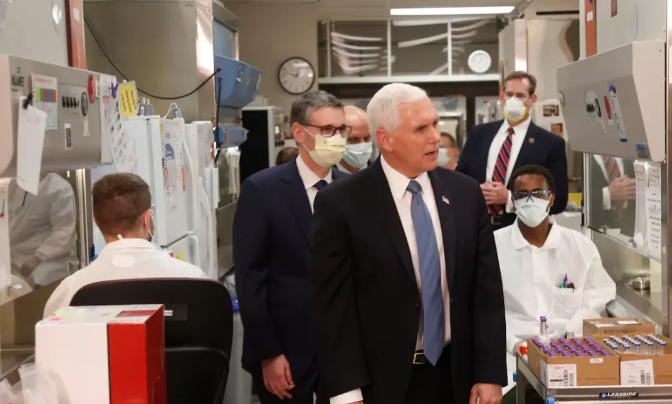 For most people, the virus causes mild or moderate symptoms, such as fever and cough, that disappear within two to three weeks. For some people, especially the elderly and people with health problems, it can lead to more serious illnesses, including pneumonia or death.
Incredibly, something different is happening in another part of the United States.
About 400 to 700 people protested outside the Capitol on April 30, local time, against the "Home Order", a group called the Michigan Freedom Federation, which wants to allow businesses to reopen. The protest was the largest since the "Block big operation" on April 15.
At the self-proclaimed "American Patriots Rally," gun-carrying militia members and Trump supporters holding banners gathered in large groups despite social segregation, with some protesters even entering the Capitol with guns.
But the protests did not affect the decision of parliament. That night, the governor issued an executive order extending the state's state of emergency until May 28.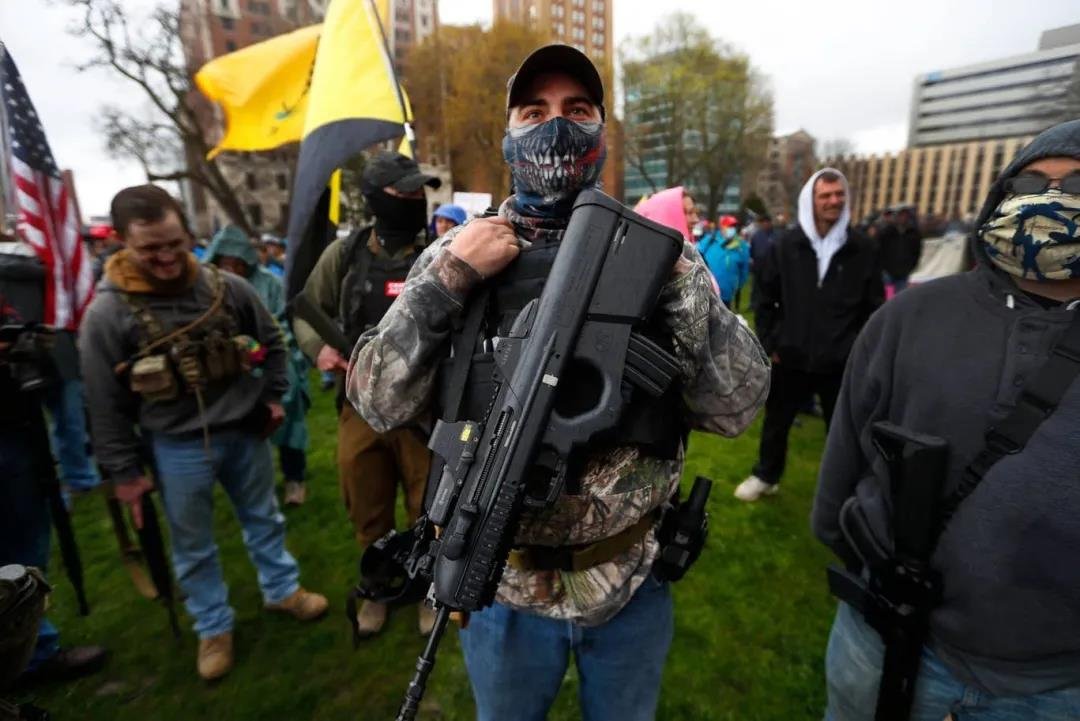 Members of a militia with guns
I really want everyone to see the pandemic virus right, there are all kinds of cases ahead of us. At the beginning of the trouble, consider your own safety!