Hello everyone!
I've been so occupied a few months ago with my family and my new hobby. Well, it's been quite so long since I was out of the track in blogging and missed a lot of things in steemit. Being so busy with my family, I also have some "self-time" which is my hobby. My way of distressing and at the same time I can earn while enjoying my craft. Last year, I was thinking something different to earn with my paper crafts. A friend of mine invited me in social media, a group for invitation making. Since I already have my tools and materials for my next project, shifting from scrapbooking to invitation making is interesting! The only thing I need to learn more about this project is Adobe Illustrator. It's easier to use this software and I learned the process by watching a tutorial on Youtube for layout and more. Yes, I'm a self-taught crafter.
Here are some of the finished product that I made since January, up to present. If you're looking for an invitation, I can make your dream invites into a real one. All my invitation cover are die cut designs and I personally made the layout and print it with my laser printer. I started to make my own page for my hobby not just for an invitation but also for treat boxes or giveaways that suites in any events. I'm loving it and I don't want to expect more client with my handmade creation. I just want to have fun while waiting for the right time to shine!
I humbly present my simple invitations and boxes using my die cut Sizzix Big plus machine, my crafty buddy!
GATEFOLD INVITATION
One of my favorite themes, the steampunk! I love this kraft paper, a perfect combination for this theme!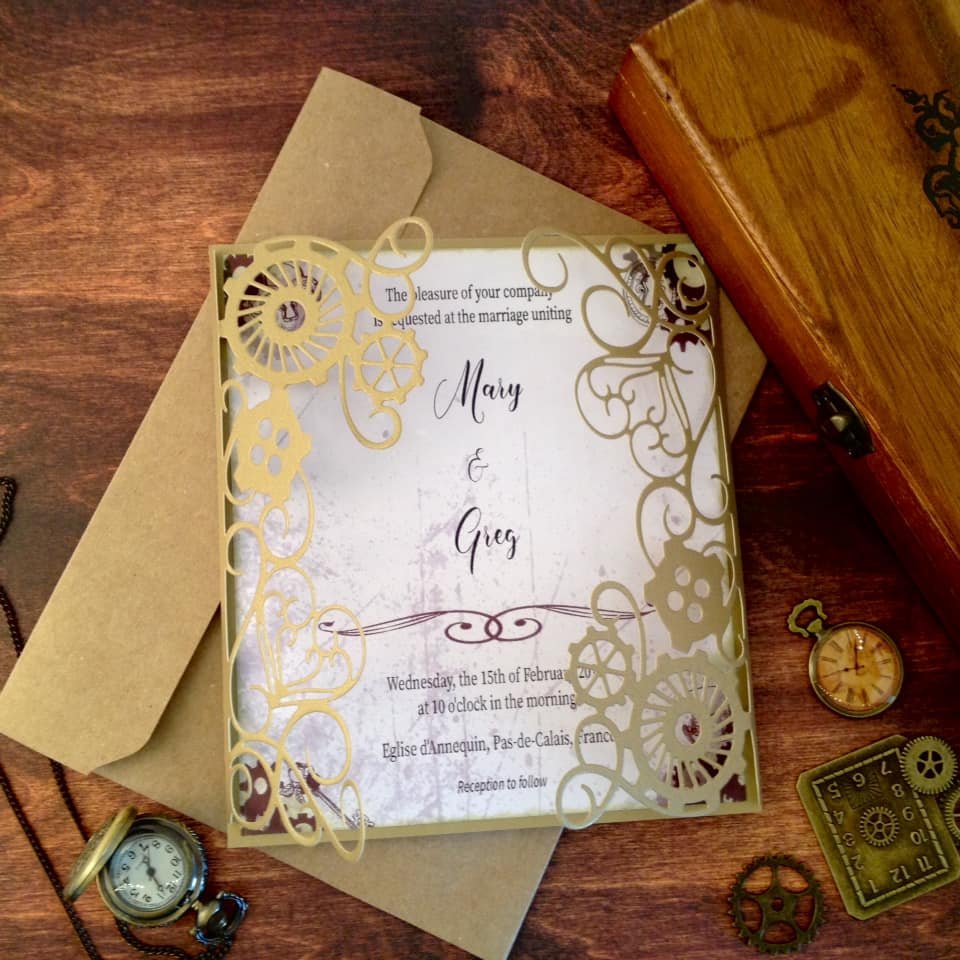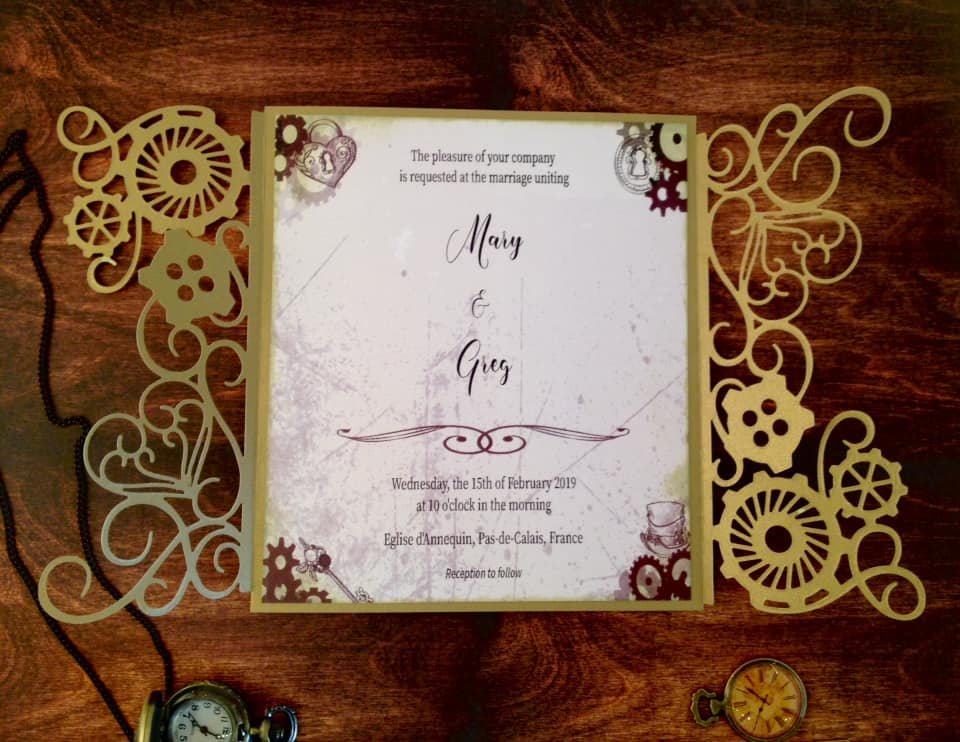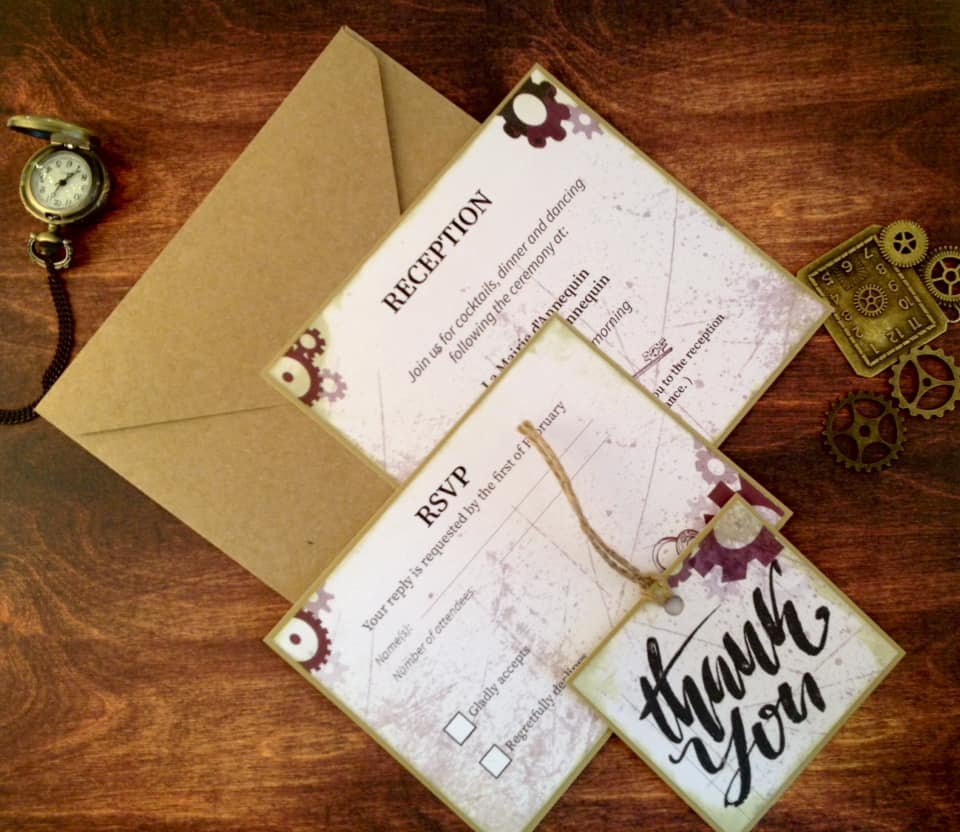 ---
Beautiful floral design! I call it Camelia floral design!

---
Another gatefold design with a belly band! You can choose for satin ribbon or paper for the belly band!

---
I call this a mandala floral design!

---
And the last one is Doily design! Perfect for a rustic theme with the kraft paper!


So let's proceed to the next type of invitation!
TRIFOLD INVITATION
This is a combination of die cut and embossing design! A trifold with pocket inside for the inserts and an embossing design at your choice!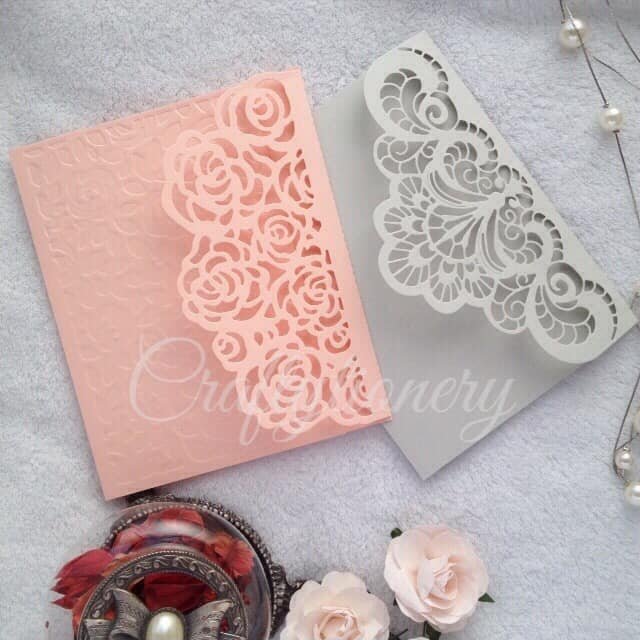 ---
This one is simple yet elegant. It's embossing design with pocket inside and belly band.

---
Another elegant cover! This is a lengthwise size with a pocket inside and embossed design. I recommend this design for the 18th Debu invitations!

---
And this one suite for your motif! A metallic paper with embossed design in your envelope and a pocket inside the cover! A gold belly band with monogram perfect for the silver motif!


Let's now check some of the invitation!
##BIFOLD INVITATION
I love this! Simplicity is beautiful! It's a bifold with a pocket inside for the inserts.

---
Here she goes again Camelia design! Such a lovely design with pearl embellishments and pocket inside!


The one and only petal design!
##PETAL INVITATION
Perfect for petal lovers! I need more force with this one since I need to cut the edges for four times! (LOL!)


And if you're looking for a budget invitation, check this out!
##SAVE THE DATE INVITATION WITH BELLY BAND
Affordable, simple yet lovely belly band perfect for your rustic or elegant theme!

---
Here's another belly band die cut , looks elegant!


And lastly.....
##SLEEVE OR POCKET TYPE INVITATION
Look how beautiful is it! Pocket type invitation!


That's all for the invitations and now let me show you my gift boxes! These project perfect for birthdays, marriage, baptismal, and more! It's a die cut design and some are manual cutting that I've learned from youtube. But you can make these boxes without any cutting machine. Be patient and creative in making these cute little boxes. Using a die cut machine is a little bit tiring but the output will be nice and the size will be accurate though you need effort for the manual machine. The advantage with the manual machine is you can save electricity and will make your muscle form! ( LOL!)
Here are my boxes using a die cut machine...
Gable box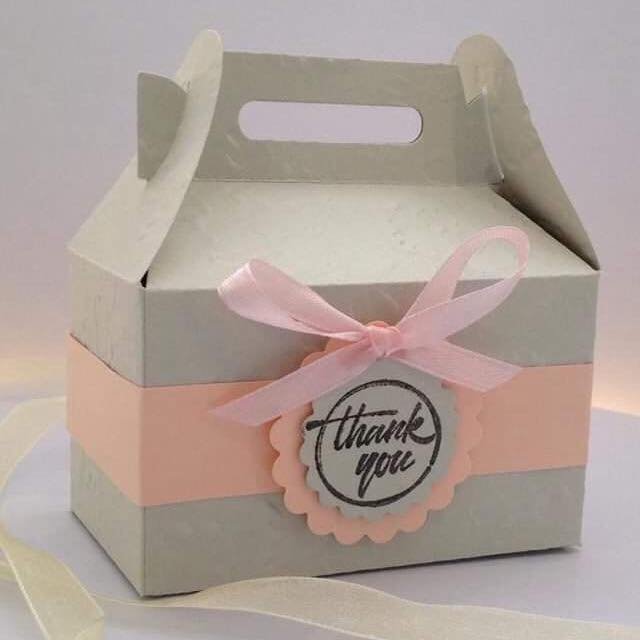 Pouch box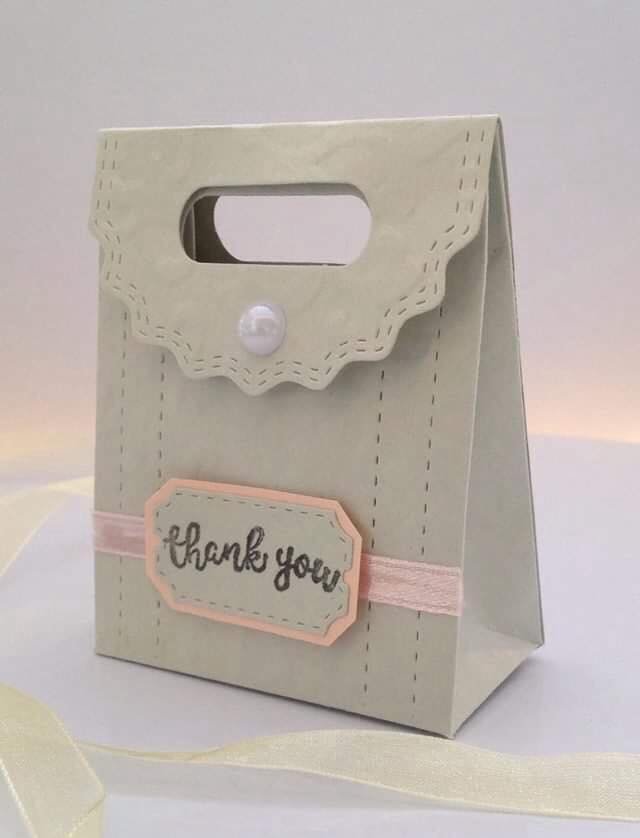 Pyramid box

Lid box


Lid box with acetate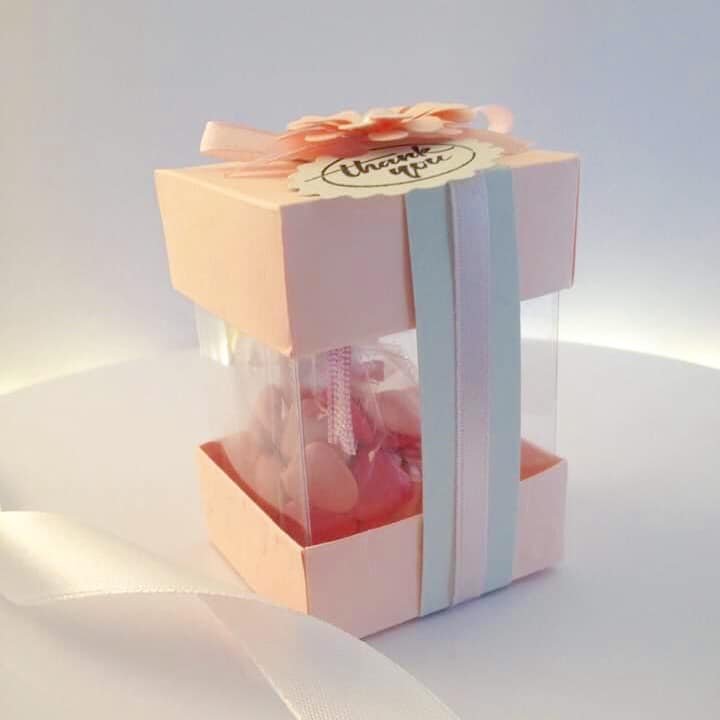 A slice of cake


Milk carton


Drink carrier paper


Wooden crate paper box

---
And because I want to explore more about these cute boxes, I found these two design in youtube!
Teacup box


Cosmetic or bottle box

All are customized and handmade with love and passion!!! It may not perfect but affordable and good quality. These treat boxes or favors perfect package for your goodies!
So book now! Visit my Facebook page at Craftytionery and discover our future design! It's my honor to appreciate for liking my page and sharing my handmade creations!
For inquiries and details, you can contact me at craftytionery@gmail.com for the complete information.

Thanks for dropping by!

Have you already cast your vote for a witness? Please support sir @surpassinggoogle by typing "steemgigs" here in the box below or you can type "surpassinggoogle" as a proxy in your behalf.





Keep calm and be creative!