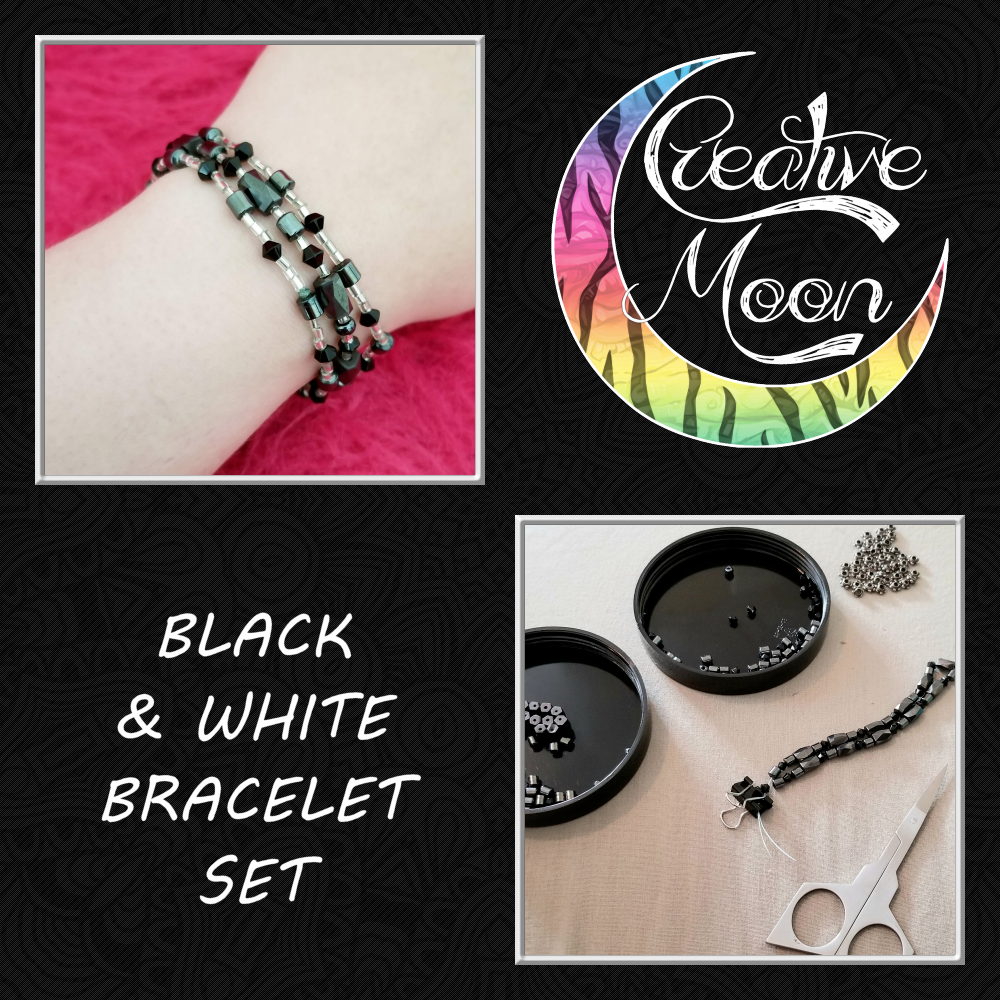 These beautiful roll on bracelets were made earlier this year...and since they are still among my all time favorite pieces of jewellery to wear...I wanted to share them as an introduction to more upcoming content where ill be making other lovely and similar bead and jewellery projects.
There will be no set timeline for the 'bead and jewellery projects' series...each part will be released whenever inspiration strikes! I have been gathering up various materials for about six months now...so there will be plenty already on hand to work with all winter. Looking forward to having some fresh new pieces for my personal collection and make a few to sell as well. In addition to jewellery...some home decor items are on the horizon too.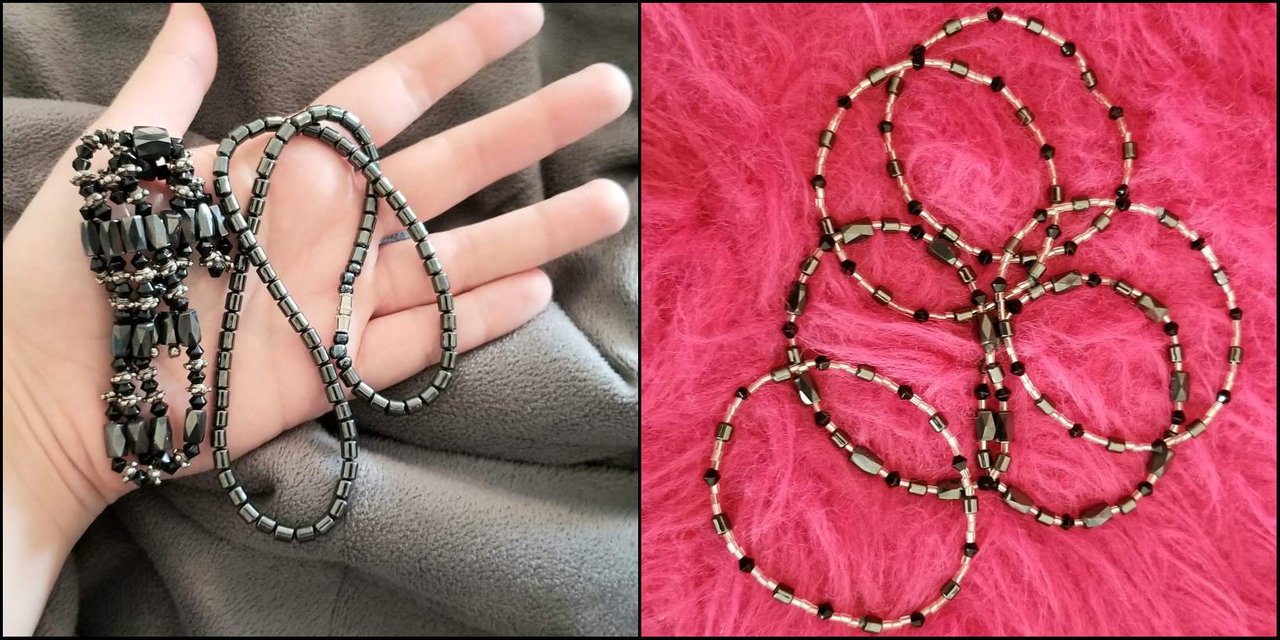 I would sometimes rather wear and surround myself with completely pure stones and other natural materials. However...being often on the hunt for neglected things to rescue...puts me at odds with this. I do not always get to indulge in that preference! As an avid diyer and upcycler...I strongly believe that anything can be made into something beautiful as long as there is that initial glimmer of promise. Almost any recycled material...even plastic is worthy of being reinvented and made into something better than before so that it can be loved again. Second chances are the best!
It can be very rewarding to take apart broken...outdated or otherwise poorly constructed jewellery and refashioning the pieces into something far more functional and attractive. The 'hematite and onyx' necklaces pictured here look and feel like the real thing but have not been tested for purity. They still hold sentimental value...so I really don't mind what their actual composition happens to be. I just wanted to enjoy wearing them again! And I definitely have been making the most of them all these months. Much nicer outcome than sitting tangled up in a box for years on end...lol. They were created with extra glass beads to add some sparkle and weight and this also resulted in therapeutic and stress relieving benefits. There could maybe be some science behind this...or perhaps it is just me but having weighted wrists actually has a real calming effect on my anxiety!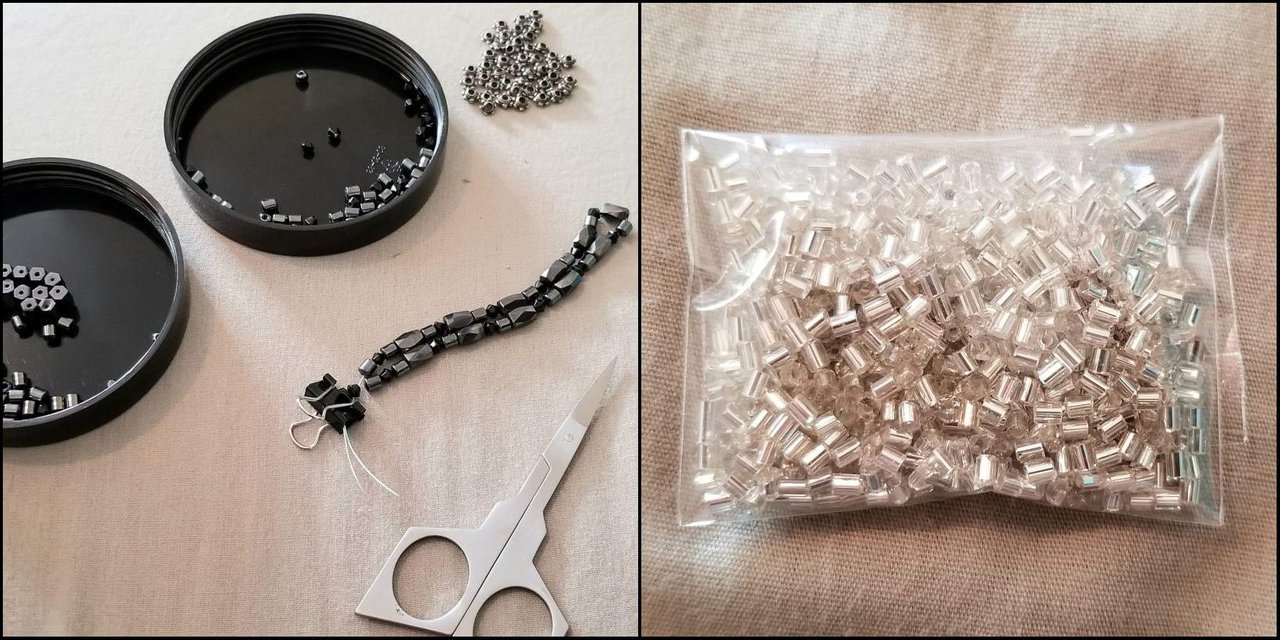 Another strange outcome to wearing these bracelets...is they seem to attract people like magnets. It could be how much the white beads glitter when they catch the light...or it could be some natural component of the black beads. I just know that I cannot wear them going out anymore without also being in the mood to socialize. They somehow always end up being conversation starters with friendly strangers and more than once the beads have been stroked...which is a little bit creepy but I am not here to judge...lol.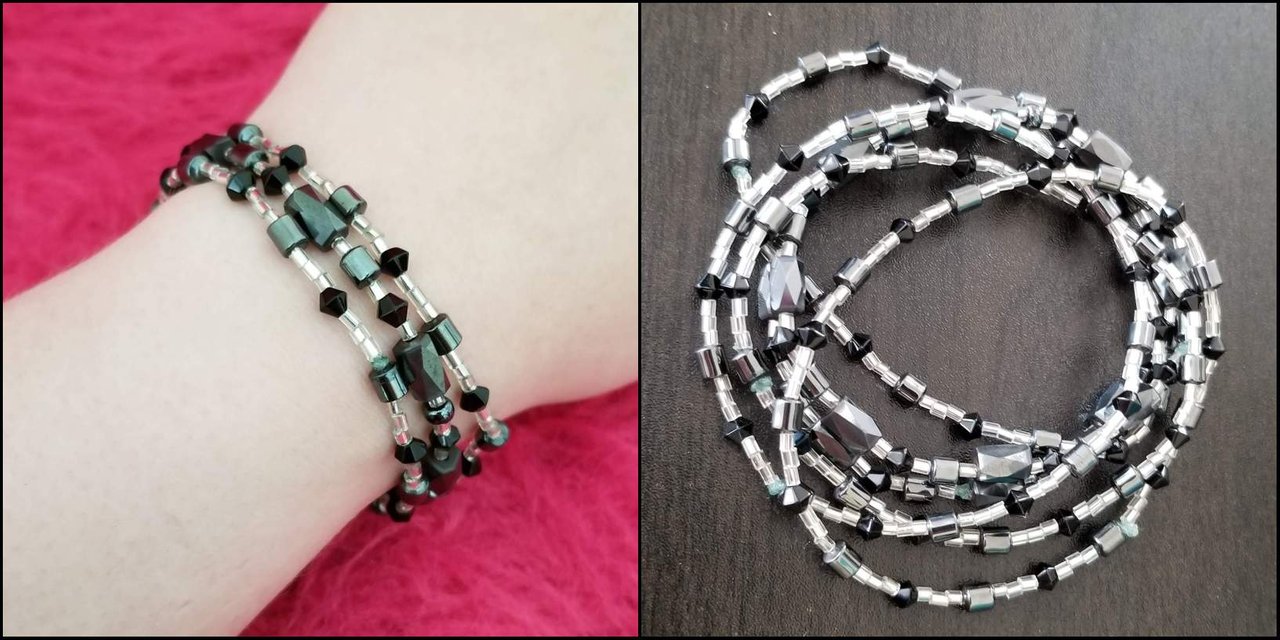 In what could end up being the attempt to begin organizing all of the handmade projects that will become blog posts this winter...I came up with some categories.
Bead & Jewellery Projects
Sewing & Embroidery Projects
Knitting & Crochet Projects
Paper & Painting Projects
What do you think? Starting with the next project post...should I start using these categories to make some sense out of what will likely become total creative madness...or just go ahead with posting everything all totally random? Having a twenty part 'bead and jewellery projects' series could be useful for new readers who might only be interested in beadwork...or it could also end up looking very complicated and confusing! I will have to think some more on this one.
You can support upcoming projects with a direct donation. This will give me the freedom to spend more time making even more detailed creative content to share!
paypal.me/creativemoon
#beading #creativecoin #original #beads #jewellery #diy #crafting #upcycling #project #maker #fun #thrifty #ilovebeads #recycled #sustainable #creative #blog #bracelets #inspiration #stones
Posted using Partiko Android