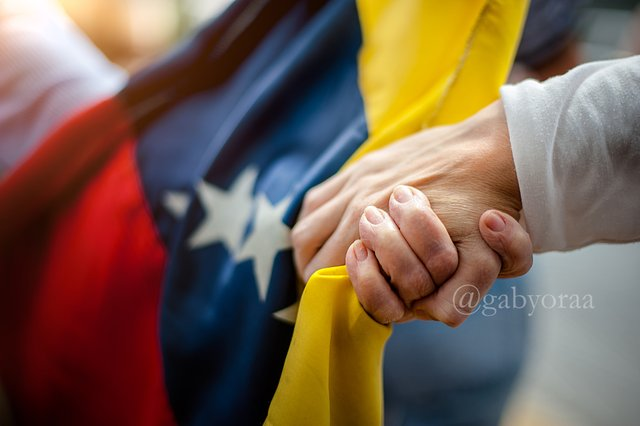 Featured image property of @gabyoraa

---
Curie Comment Contest is ongoing. Earn Steem by leaving good comments on posts upvoted by @curie. Find out how here.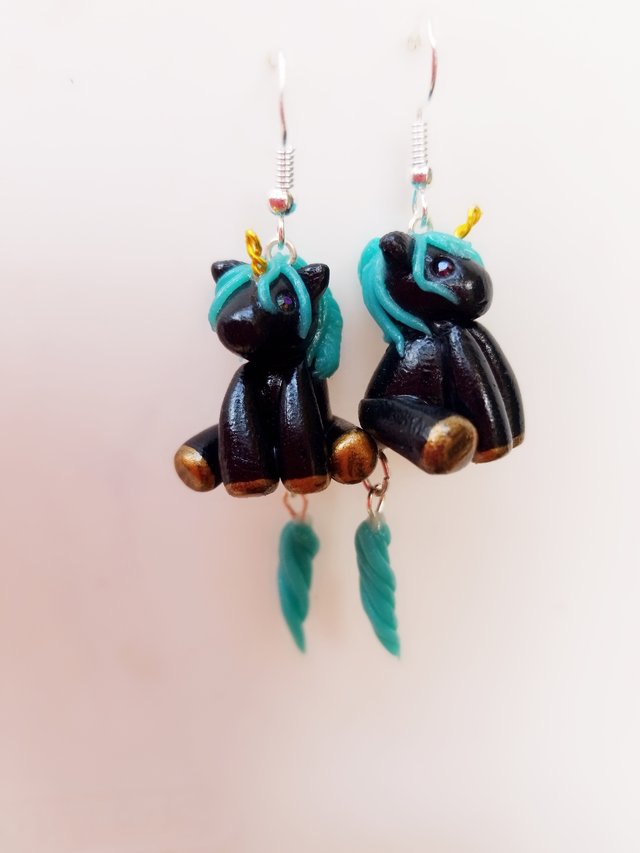 Images property of @aloha-creations
What's the first thing you think about when I mention MAGIC!?!?! Rainbows? Unicorns? What about rainbow-colored unicorns!? WHAT ABOUT RAINBOW-COLORED UNICORNS AS EARRINGS!!!! Hell yeah, I got that post for you @aloha-creations used her hugely talented and skillful hands to make these beauties with just clay and plaint! Who would have thought clay can be so cute! I mean, I'm a historian, when I think of clay the first thing on my mind are those neolithic fat ladies
In this #diy i will show the pain staking long but fun process that it takes me to just make one pair of earrings. I also want to let you know that because its a time consuming thing i used a few different ones to show the finished and the making part that's why the colors are different, just so i could try and get the post done a little faster. - @aloha-creations
And if this post wasn't cute enough for your sugary hungry tastes you can take a walk by her blog where she will flood you with the cutest animals and flowers to decorate yourself and feel like the cutest girl even when you're a 6'6 metalhead like me, cat corgies and raccoon earings? You got it! Seaglass necklaces? No doubt! A flñowery hair comb? For sure! She even has an online store if you feel like supporting her, go check it out!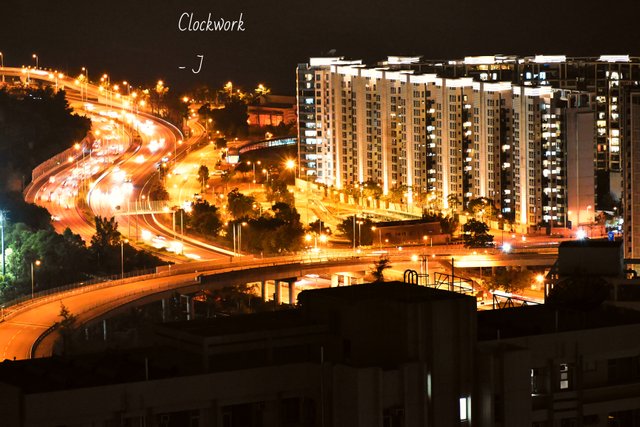 Images property of @kimmel-samsara
What is the result of the combination of the fluent words of an aspiring writer and the photographic eye of a professional? It is this post, exactly! That's because @kimmel-samsara is gifted with both skills and he uses them to send us on a trip with him through the Chinese University of Hong Kong where his love for these both disciplines comes to light! The dude even named every picture, isn't that great!
The starless night masked the sky. Below its shade was a bright city, with pale yellow and greyish white squares dotted over the endless sea of grey. Each solid object formed a jade cube, each jade cube formed a block, each block formed a rectangle, and these rectangles spanned the heights - challenging the sky with the might of the human civilization. Flying high, a Crow scoured the tidy and organized streets; its engines and its dark oil, its men and their dark coats. Swinging by its tree - too small to be a proper one, too large to be a bush - to land on its busy nest, it placed itself on the outer rim of the collection of branches and plastic scraps with its beak full of what appeared to be a hunk of trash. All families of all composition began their periodic meals, crows feeding their younglings, mothers feeding their children, certain men feeding their ego, and certain ladies feeding their desires. - @kimmel-samsara
What can I say after all that, this is the second post of this very talented author, I'm sure it will come back with a lot of great content as he's managing his account like a journal of his life there in the Chinese University of Hong Kong and I can't wait to see what's next!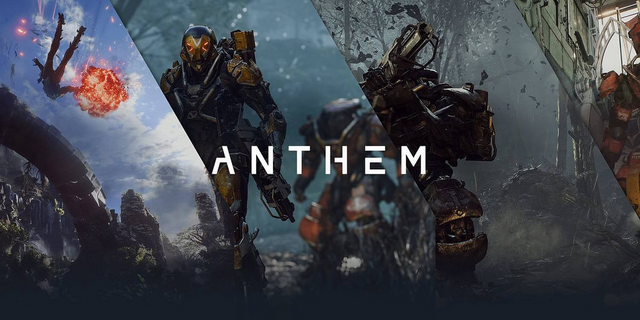 Images property of @trave160
Review your favorite thing is often not an easy task, you engage it with passion and love but you still have the responsibility to open up your eyes to the truth and spread it as well, this is exactly what happened in this post @trave160 took the latest project of his favorite developer and put in behind the microscope, and for better or for worse the results of this experiment are quite amazing!
Bioware is one of my favorite developers(or it was when Muzyka and Zeschuk were running the show before their eventual departure). Their games are readily available across the wide spectrum of our culture from the older Balder Gate series, Mass Effect to Dragon Age. However, after Mass Effect Andromeda, things haven't been looking up for the studio so with the seed of doubt in time grew, community became dissonant with their new game; a looter-shooter called Anthem. - @trave160
Passion for videogames is what you'll find in this author's blog, every post is an in-depth analysis of the game he wants to explore and every detail is managed thoughtfully, he now has a large catalog of reviews composed of most recent game and a few historical masterpieces so if you love videogames you should check it out.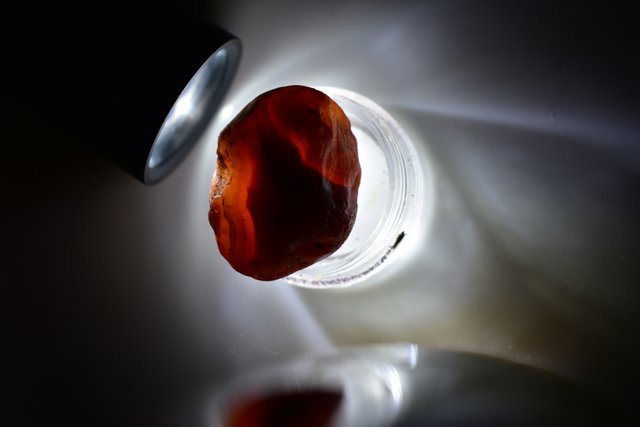 Images property of @bitfiend
And now we jump from passion for videogames to passion for rocks and these rocks you certainly can be passionate about @bitfiend is collecting gems and rock nearby Lake Superior and this time he'll show us one of his beauties, a gorgeous Agate with bands, shine and glow for days, you'll get attracted to his description as well, his enthusiasm is contagious so don't be surprised that you'll end in love of shiny rock as well.
I've always loved agates but never found any until I moved to Superior, WI. It was about 3 years ago now that I realized where I was and how many agates there were to be picked and I've been hooked ever since. I look forward to sharing more and I love being able to show the beauty. My agate posts are the main reason I bought a Nikon D3500 and I curate the #rockhound tag! - @bitfiend
He's back with the rocks as promised, guys! His blog has been around everything for the past few months but for certain we can see how our shiny friends are what he loves, rocks are fascinating but it takes a guy really into them to make you feel like you wanna know more about them and this is our guy! We can trust that in his future rocky post we'll find a lot of beautiful and truly outrageous gems!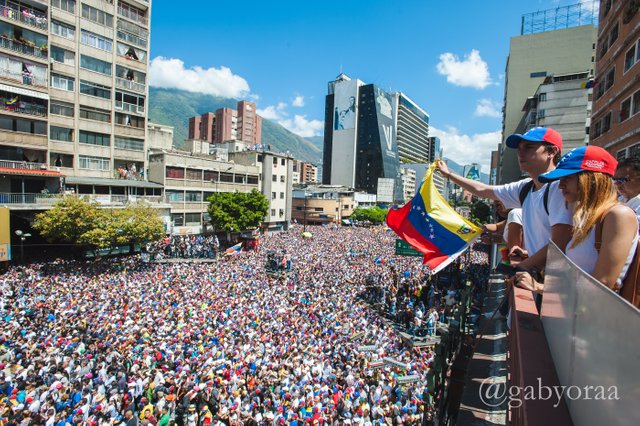 Images property of @gabyoraa
Photography is one of the most important and useful tools there are for documenting, most people use it as a form of art but sometimes it achieves a different value when you're documenting a historical event and that is what @gabyoraa has been doing lately, she became part of a team of photojournalist tasked with documenting the very important political moments her country is going through and as always with her keen photographer eye!
It's overwhelming to sit next to international reuters photographers with 3 or 4 cameras hanging from their neck, and a 400 2.8 lens that weighs more than my kid. But you get to learn from the best and make good friends. Personally, being able to document the history of my country is a feeling I can't describe. Photography is my passion, it's my eternal love, and if it helps and has meaning it's the best thing ever. Being able to tell my kid one day "Hey, I was there! And I took that photo". Documenting what we are currently living is important even more because of the censorship we live. It's dangerous, I can't lie, but we all have to put our effort into this. Just being there and seeing so many tears of joy, and so many people full of hope again is incredible. This war is not over, it might just be the beginning, but it's the first time in so many years we actually have a fighting chance. - @gabyoraa
The main focus of her blog has always been photography pun hugely intended she always bring to the platform what she does best, she strives to be better with each shot and you can see that in her content, and after taking a break from the platform she came back with the best from her absence, welcome back!

This Curie Author Showcase was written by Curie Curator @elfranz (Franz) at times with input from other Curie curators and reviewers. All images and quoted texts are the copyright of their respective authors.