Hi guys!
So, 24 hours passed and we finished searching for authors to create a better title for my new pic! For those who joined us only I will explain that it is a contest for the Best title for the image, where the winner will be rewarded with 10 sbd. The jury of the competition is the contestants themselves. They will choose the best title and will try their luck in the stimulating lottery. The most lucky member of the jury will receive 10 sbd You can see details here.
I again could not post the post on time. My son is sick now and he will have surgery soon, so I will not be able to devote much time to Steemit. Please forgive me in advance.
So! Let's talk about voting!
I studied the opinion of each of you and came to the conclusion that everyone is right partly, but still need to make a decision for me. The first question about the expediency of splitting the prize into several parts. Personally, I do not like this idea. I will explain why. This is due to my personal qualities . I like to win and I always wanted to be the best. I do not like being number two. My motivation for participating in a match is the desire to become a leader, and not the desire to win a valuable prize. I always despised money and never dreamed of money. But I always believed in myself and knew that I could fulfill all my plans and dreams. And I was never afraid to dream and tell everyone about my future achievements. Everyone who knew me was confident that I'm a hopeless dreamer and that I would never achieve what I dream about. They believed that the probability of my success is negligible. And I should dream of something more realistic, all of them dreamed - make a good marriage, buy a home, a car and other attributes of a "happy life". They were right. If you dream about something easily accessible, the probability of achieving the goal is higher. But I have never interested in the available things - I always knew that my life should be perfect or I would never be happy. My life is still not perfect, because I dream that all people become clever and kind, so that no one is ill so that there is no poverty and slavery. I dream that no one will ever kill anyone. I dream that no one dies. And I do not agree to less. I will not be satisfied if I will get luxurious mansion and or Ferarri. I'll never be able to deceive myself and be happy that I have the most expensive yacht or airplane. It would be much easier.
But I also know that people are more likely to participate in competitions with a higher degree of probability of winning. Despite the fact that increasing the probability reduces the value of the prize. So I asked you - do you want to lower the value of the prize but increase your chances of profit?
If so, I am ready to make the second and third place and even the tenth. However, you will stop trying to come up with something really interesting. You will write the first thing that came to mind. The contest will simply die.
The second question is the legitimacy of the vote.
I am aware that there is a vulnerability to scammers in my voting system. There are many people in the world who are ready to deceive even for such a small amount.
They do not understand that they themselves are victims of deception. It's because of deception, their life is shit. Their slaveowners deceived them and continue to deceive. But they do not understand that using deception to achieve a goal, they make an investment in an evil empire, from the power of which they suffer. This is a vicious circle!
If you want your life to cease to be shit - live honestly! Only then can you find a common language with like-minded people and destroy slavery. There is no other way.
I realize that someone is not allowed to understand what I'm talking about and they will try to deceive the system. I understand that you can create many clones and vote for your title and someone will definitely do it. In order to make it harder, we can do the following: We can select the jury members by using a draw. I will check the accounts of everyone who wants to become a member of the jury. In addition, I reserve the right to refuse the application to any member of the jury after checking his account. Perhaps some of you have the best solution to this problem. I am always open to suggestions.
We have time to think about this, because this round we will finish according to the old rules!
All the authors of the titles become the jury of our contest.
We have the next 24 hours to find the best title! I ask all participants to choose the best title, excluding their own. The voices of those who do not take part in the competition are not counted. However, with an equal number of votes, that is, if the competition's favorites are two or three, we can take into account the opinion of the audience. Therefore, we will be grateful to everyone for their feedback.
10 sbd rewards for members of the jury.
Each member of the jury will receive his number and he will not match his author number, because not all authors will want to become members of the jury.
To select the winner in the lottery for the jury, I will use the random number generator on the site https://www.random.org
Here is a list of all authors and of titles!
Voting will be considered completed at 20:00 Berlin time (+2)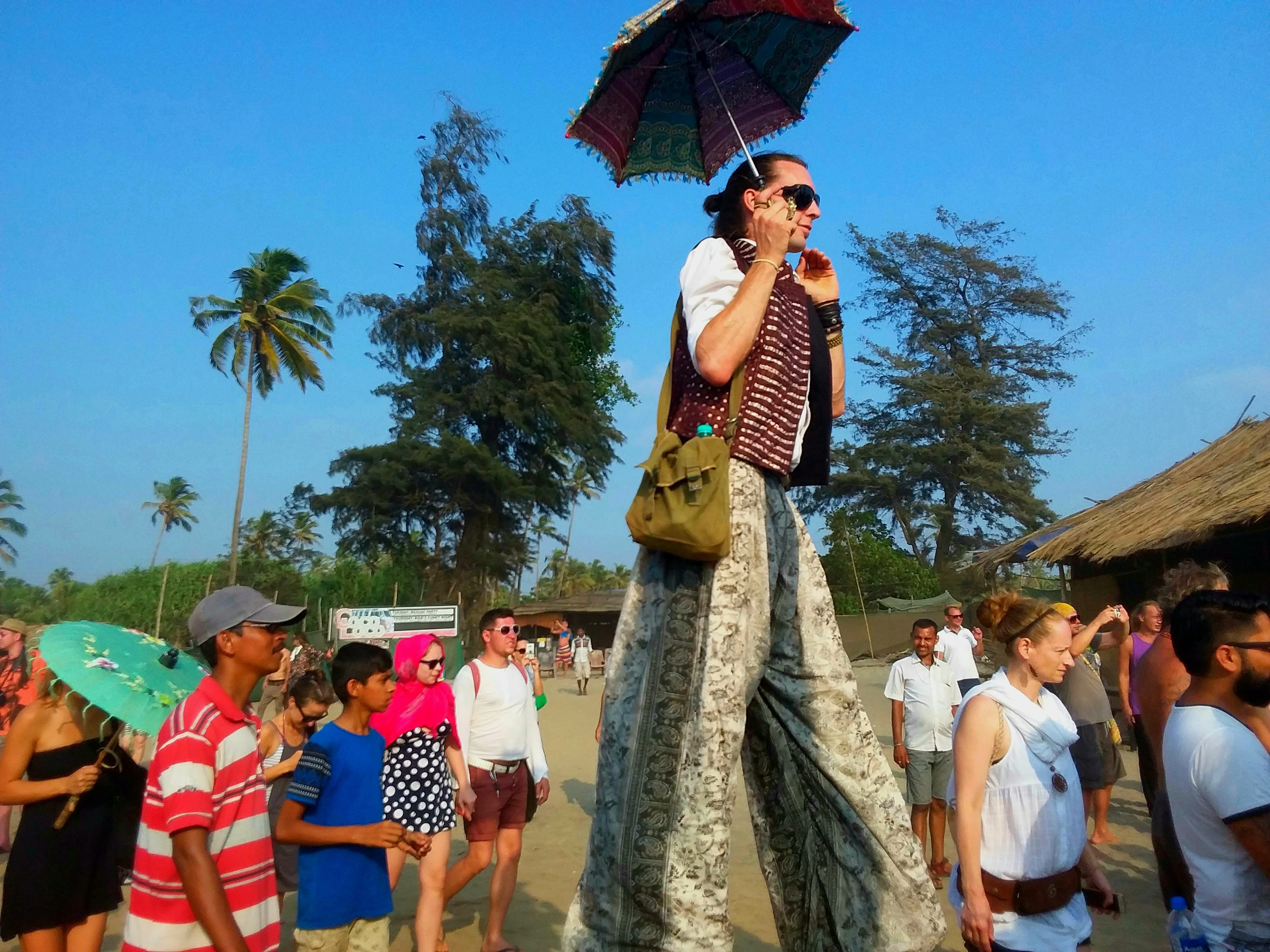 Results of lottery for jury
A few minutes ago I made a lottery among the jury members. This is the Print Screen of this event.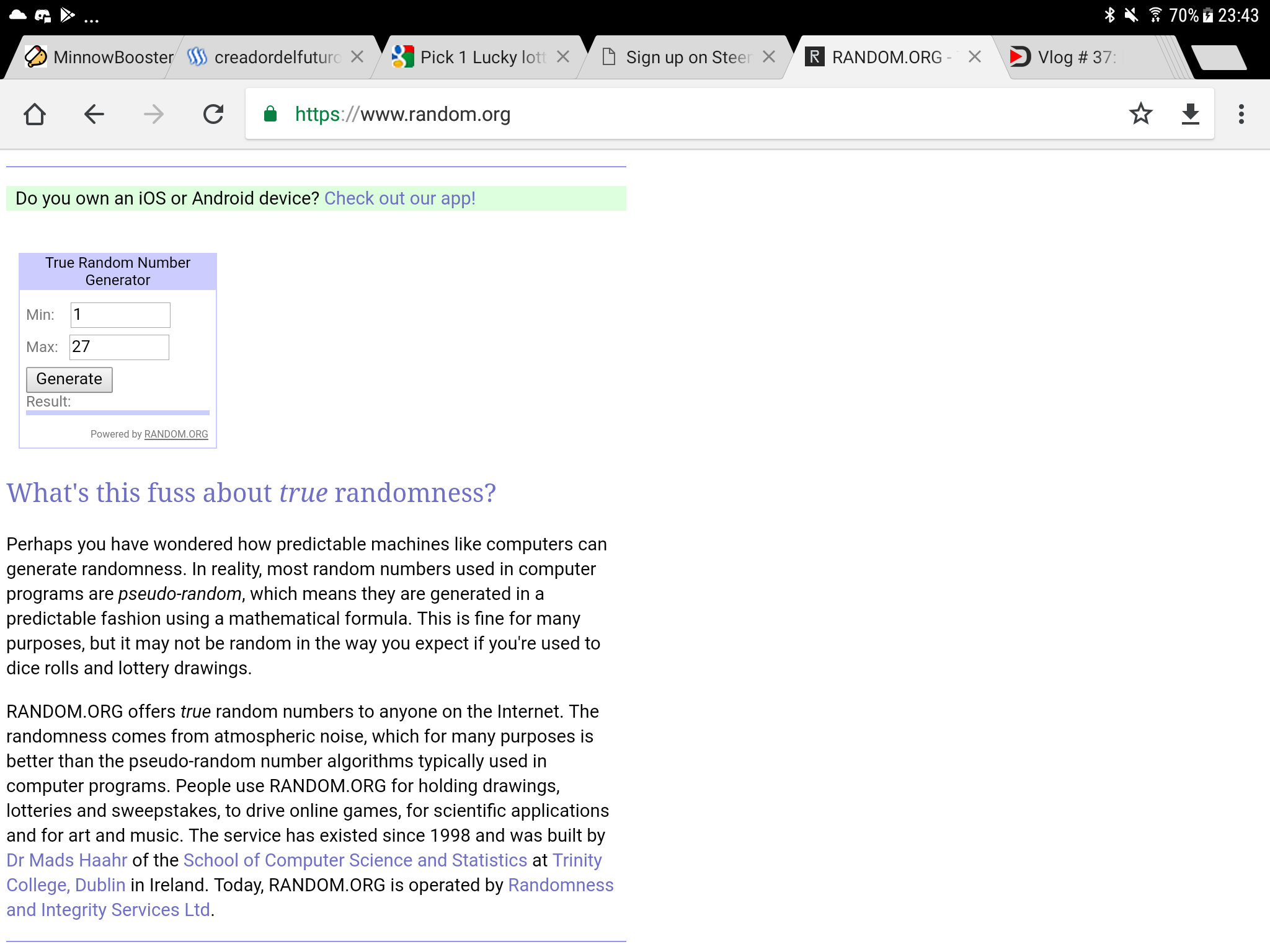 ---
***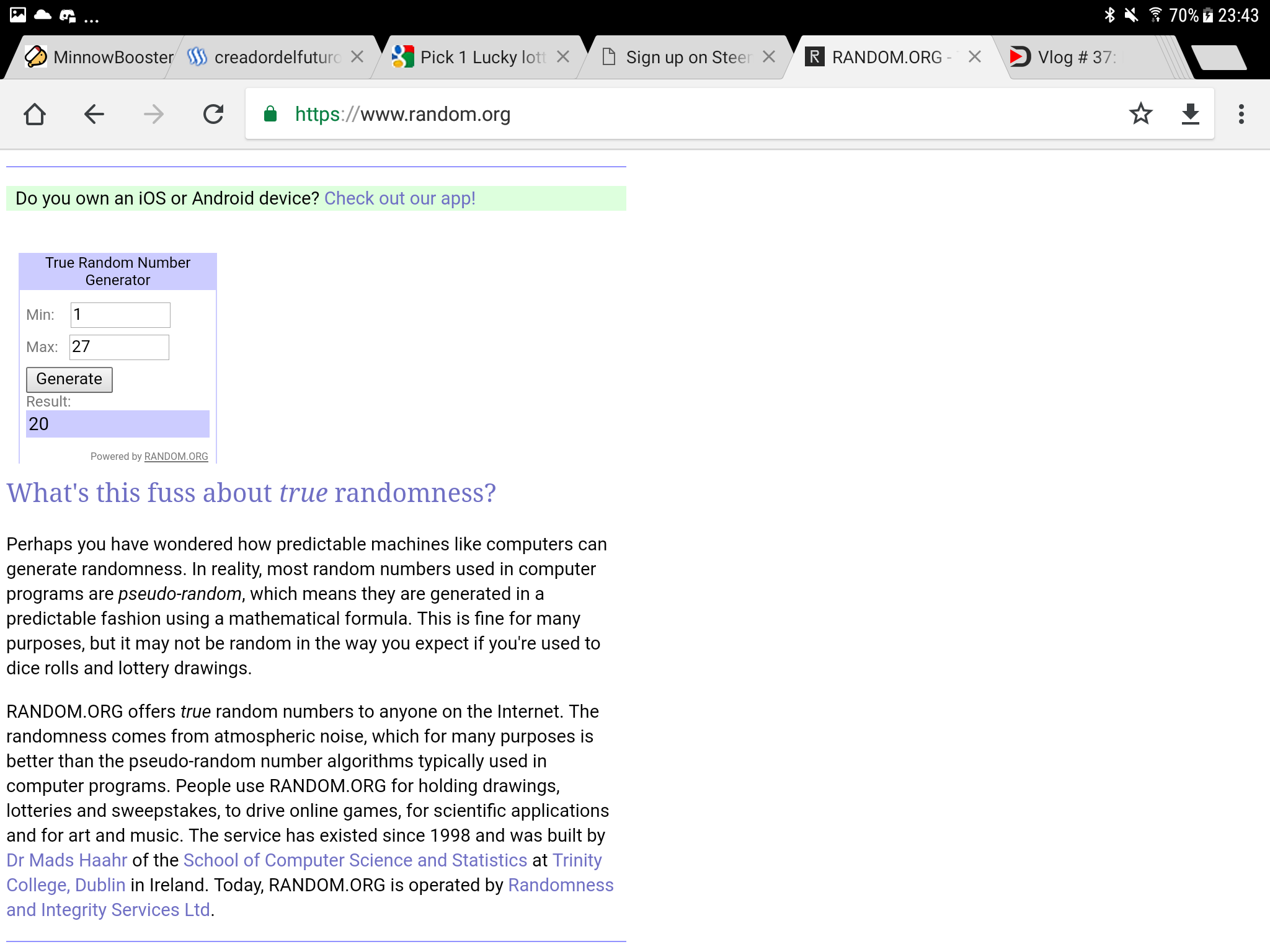 Dropped number 20.
Thus, today the most lucky among the participants was 😎🥁🥁🥁🥁🥁🥁🥁🥁
🎉💲@ josephdaniela12💲🎉
Congratulations to a friend
I will send him 10 sbd.
By Happy! I'll be back very soon. See you!