Hi gays!
I have returned to you 24 hours after the last post of contest. A few minutes ago I selected the winner in the Lottery for the jury with the help of a random number generator.
Something unthinkable happened! 😲😲😲😲😂😂😂😂
Here is a print screen of this simple process.
We have 27 members of jury. A list of all jury members with numbers you can be seen here by link .
I input the number of participants in the number generator and clicked on the "Generate" button.
---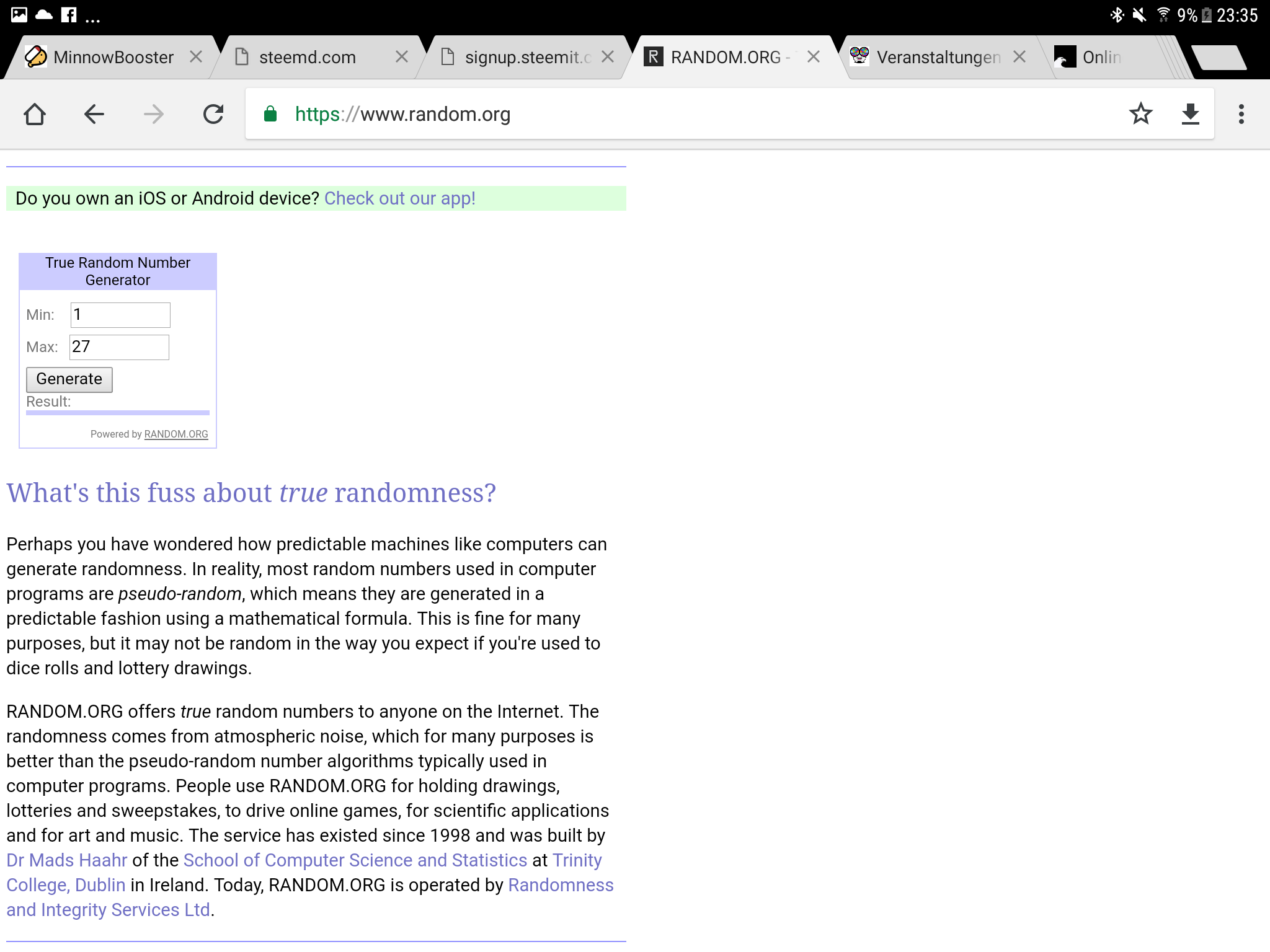 ---
The program instantly gave out a random number of 5.
---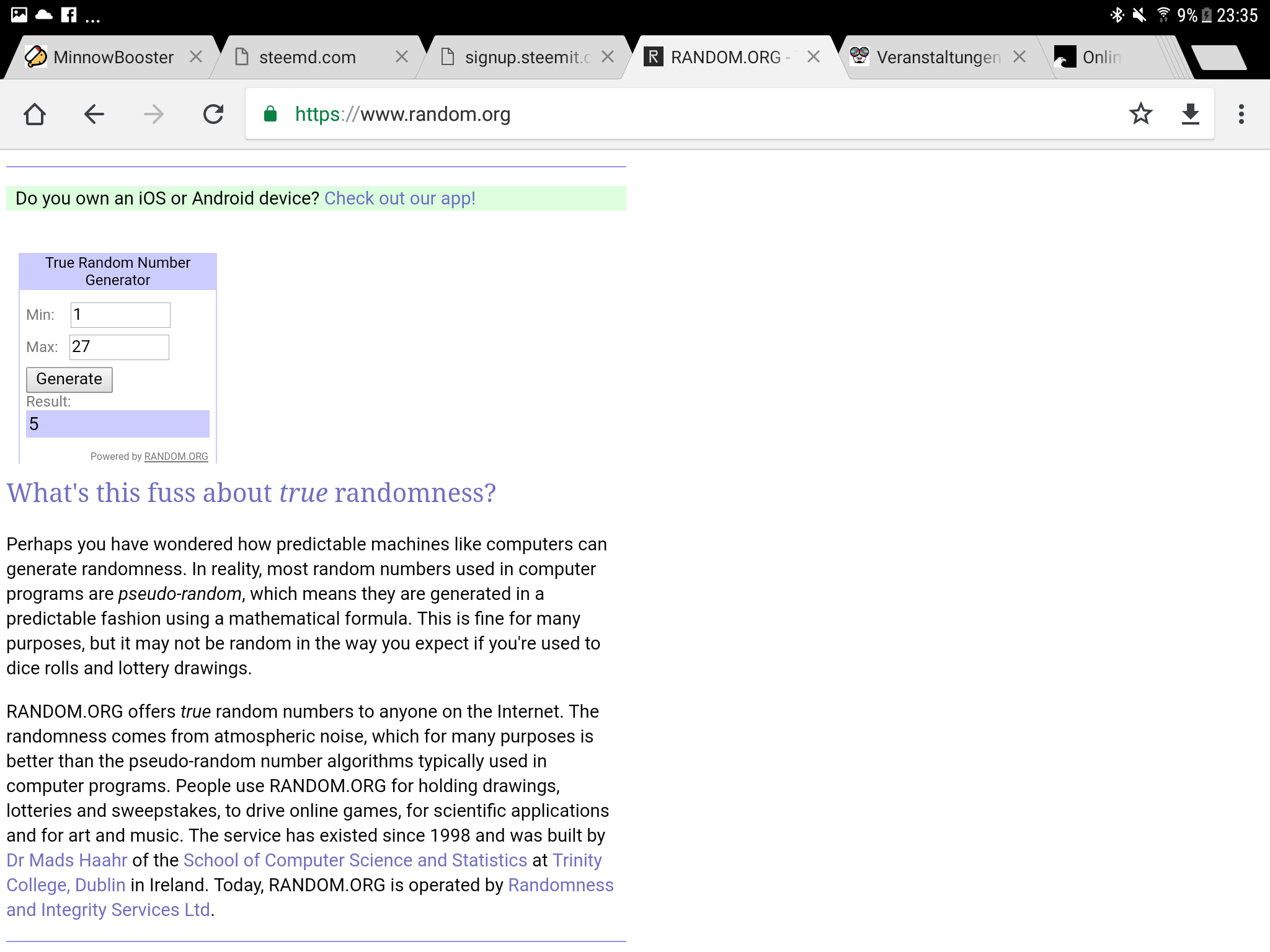 At number five, I registered our friend and the winner of the last round of the contest @sthitaprajna
It's really an incredible coincidence! 😲🤣🤣🤣🤣🤣🤣
---
Thus, today the most lucky among the participants was 😎🥁🥁🥁🥁🥁🥁🥁🥁
I will send him 10 sbd.
I remind you that our competition has a break, which will last until September 18 tentatively.
---
By Happy! I'll be back very soon. See you!