how to arrange a very creative meal plate by plate in stacking so well.
this idea is actually out when all the food that will be served will no longer fit in the room and then the owner of the house began to think how to eat that already who is serving this food can be neatly arranged so that guests are no longer overwhelmed to get up to take food
nah from there is this creative idea emerged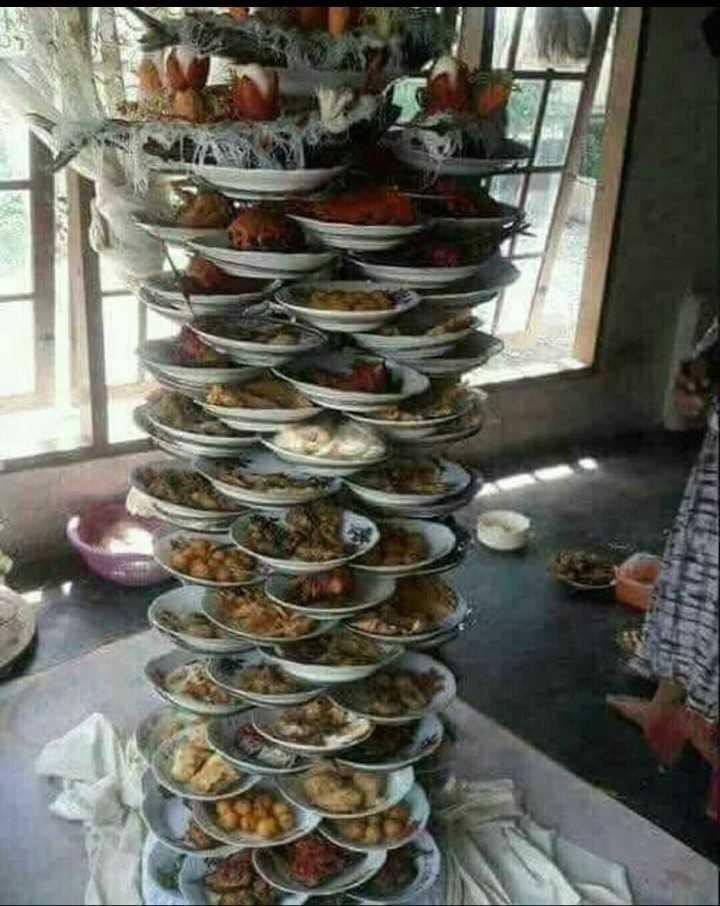 the number of plates arranged here was not a small number reached 76 dishes in the count of the number of guests invited in the iftar with relatives and Sodara.
this photo I made 5 hours ago in the house of the father of the village because I also termasud one of the invited guests.