Hey all of you, for those of you who want to build a house then you should look at the examples that are out there and I am sure that later when you are ready for habitation you will not regret and be satisfied with what you shared.
The house is actually very important to pay attention to the appearance and shape because if we do not analyze, look at the guides and examples of houses that are around then I am very afraid you will be disappointed if your house will not be attractive in view and what hurts is money is gone but you are not satisfied, therefore before you want to build a house, you must first design it well and if it is appropriate, then you are new and I'm sure you will be satisfied.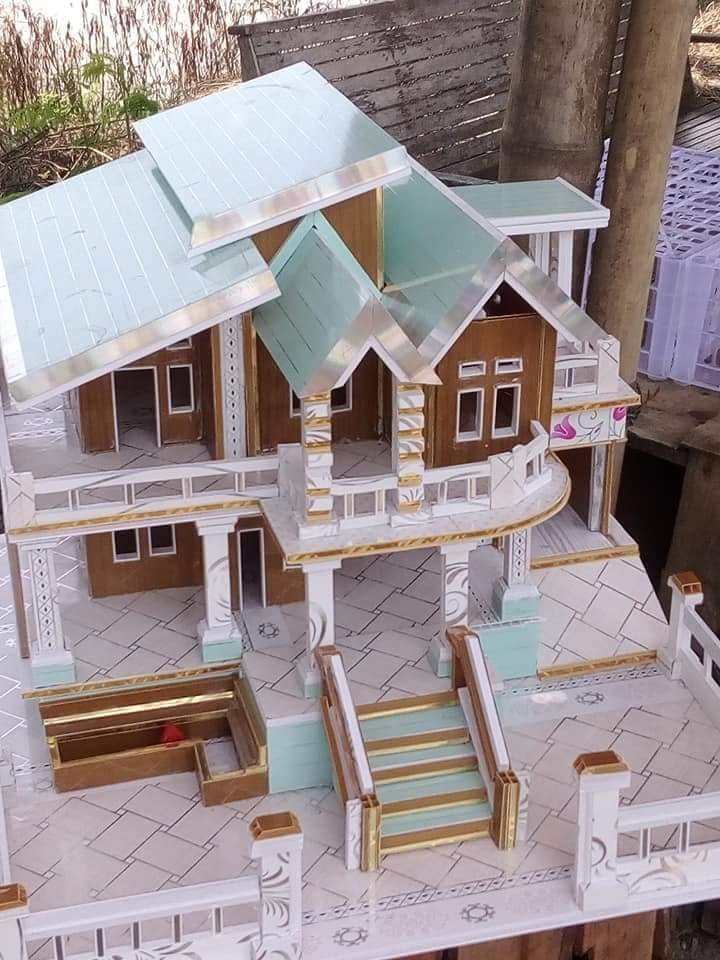 Like the design of the house in the picture and I'm sure anyone who sees it will like and want to share the same as in this toy house, hopefully this will be a new motivation for those of you who especially for those who want to build a new home for a comfortable residence.
Hopefully it will be a benefit and can be beneficial for all,