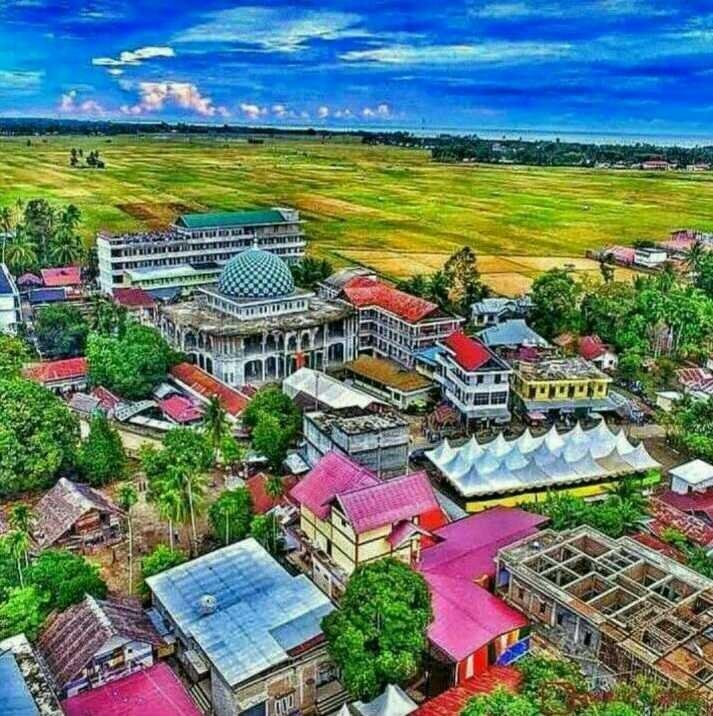 Introduce the teachings of religion to children is not only done by delivering directly through a conversation, but can also dilakuakan with art intermediaries. For example by inviting him to draw something related to what we want to teach them.
Mosque, for example. mothers really need to introduce about the place of prayer for Muslims to the child as early as possible. Why? Because, of course the mother wants to get a child who later love and love to go to the mosque for prayers in congregation, is not it?
Father's role is certainly very big in this case later, but Mother also can participate in educating the little guy about the benefits of prayer in congregation. Can pass through the fun intermediate activities in between free time, like drawing a simple mosque like in this photo. In the photo is very clearly visible mosque surrounded by green plants and residents in the vicinity as well as our daily living environment.