Winter time has come and people of Klein Waldberg are enjoying the christmas market.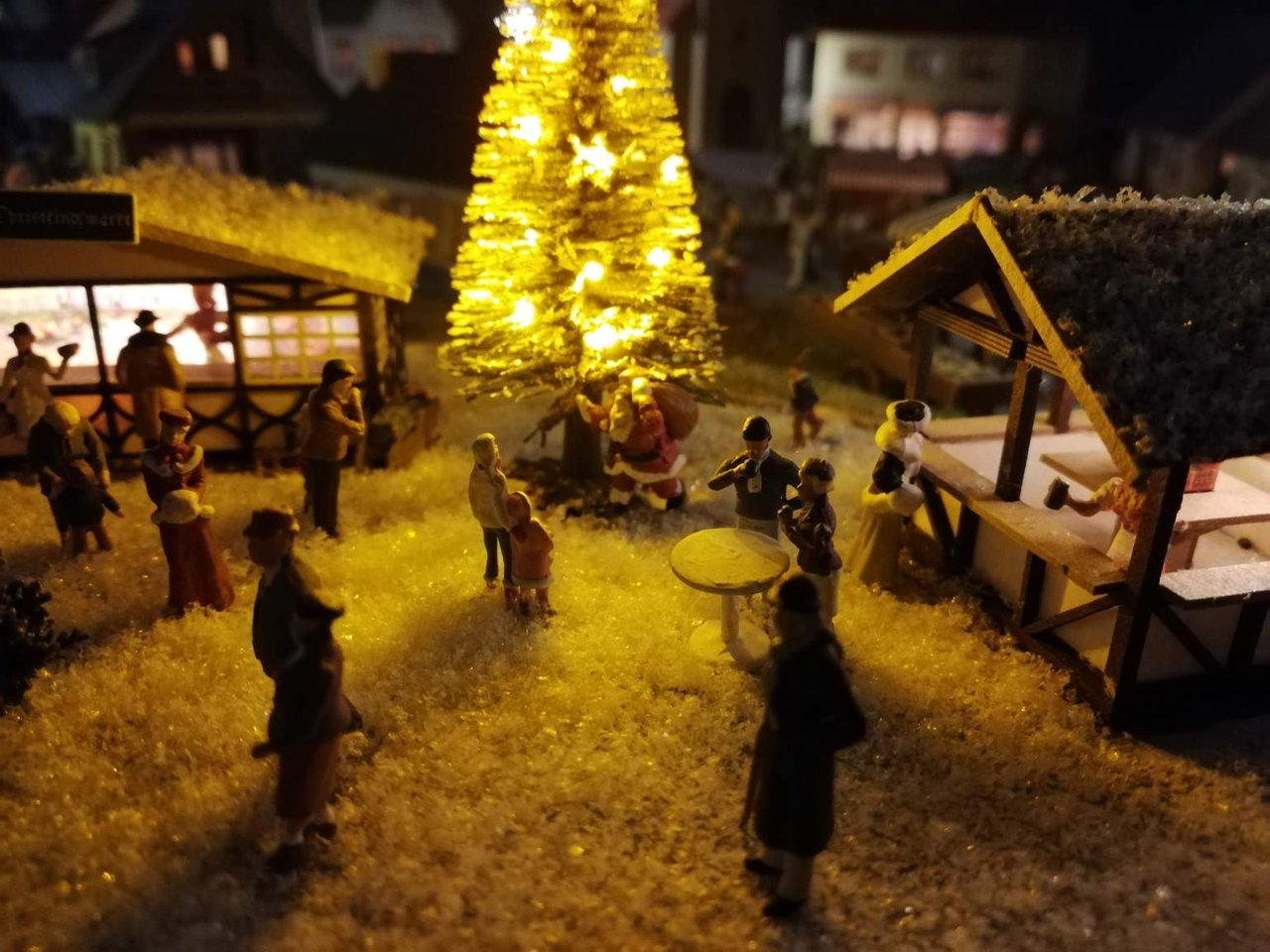 Oh look! Santa is here and he has a big bag! I have been a good boy this year for sure.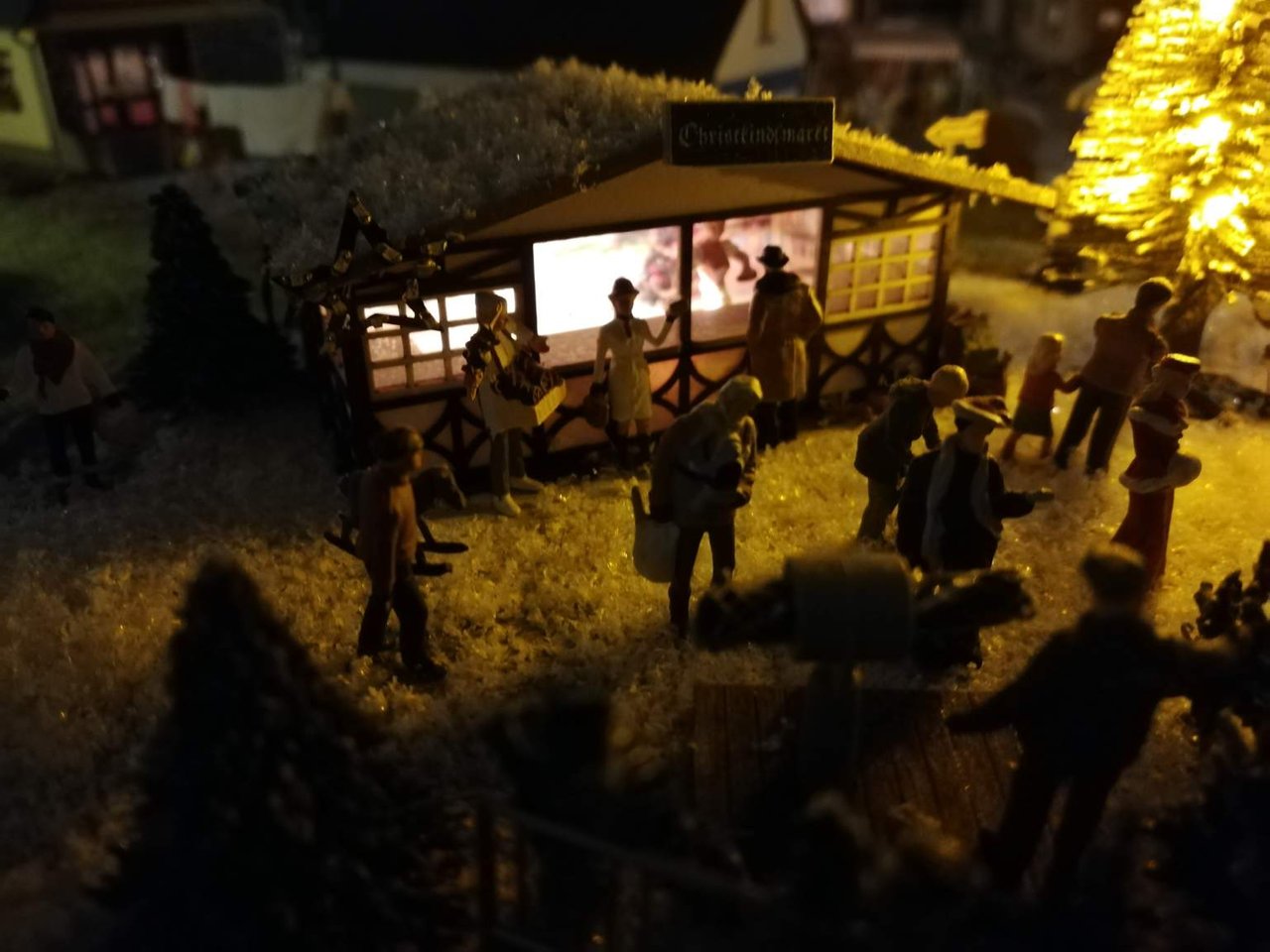 Time for a hot drink. Or two. Or five.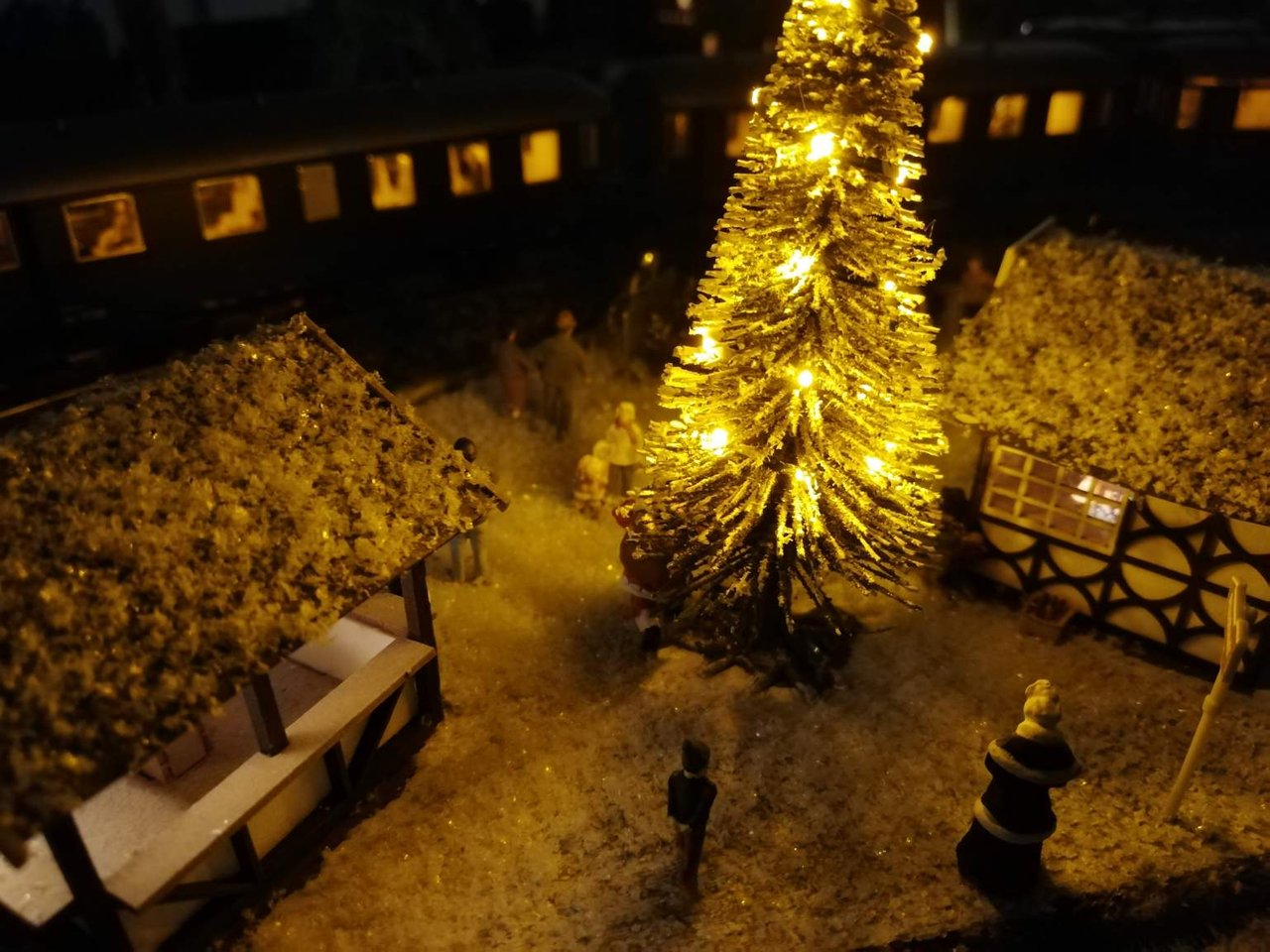 The train is passing by in the back. Better not take the car if you have drunk too much!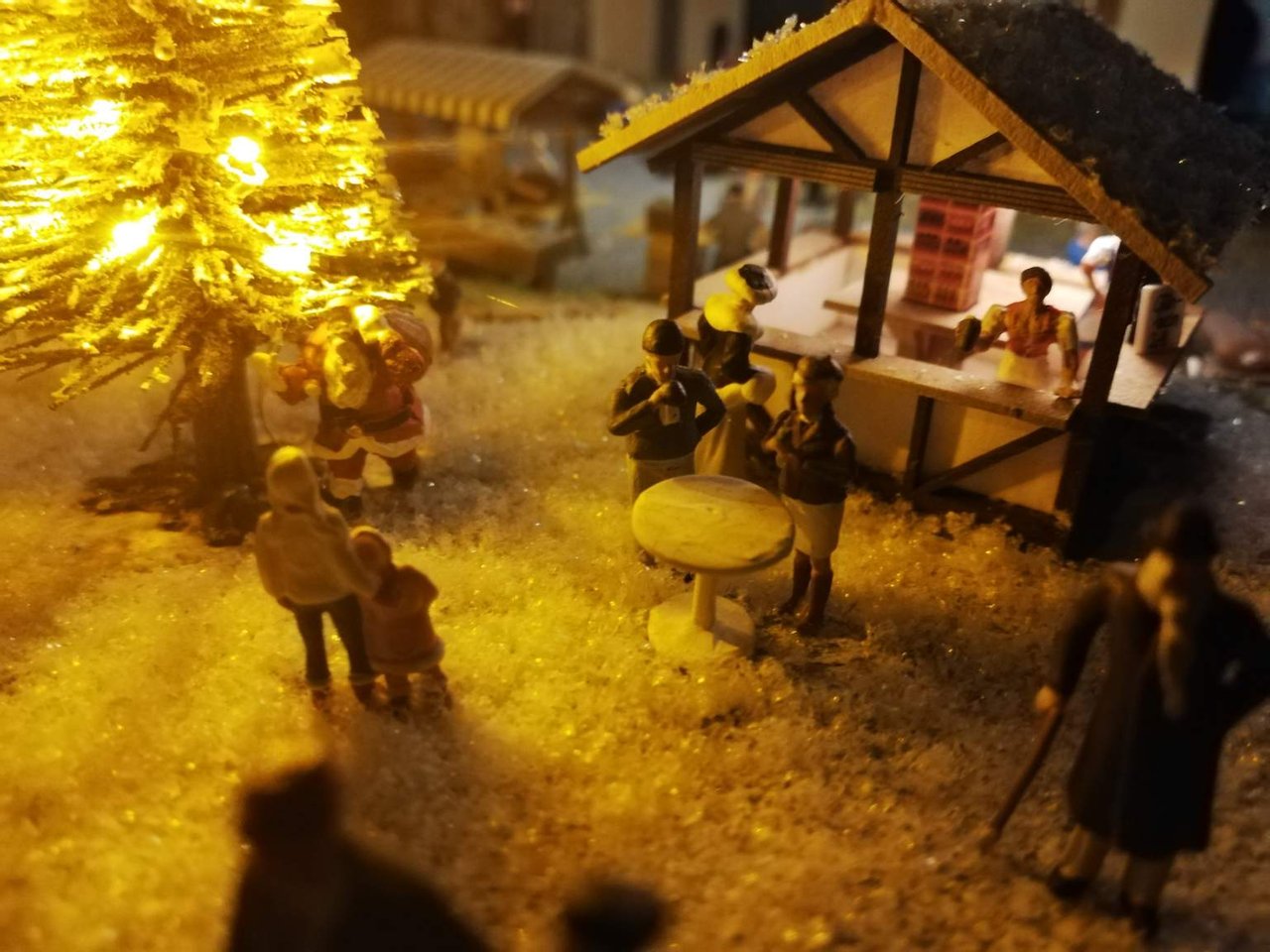 Ok , one last mulled wine. But this time really the last one.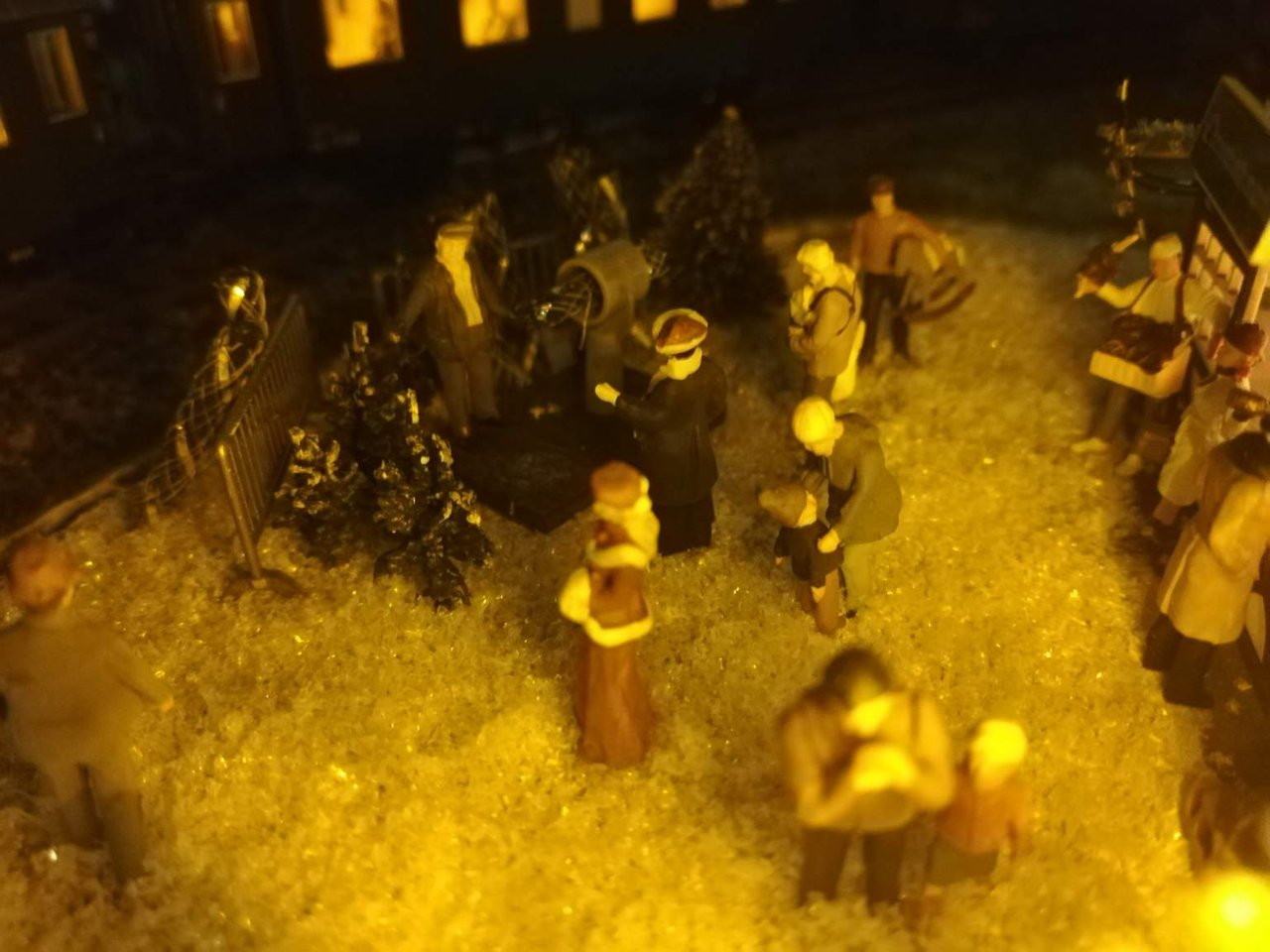 Don't worry lady. We have the perfect christmas tree for you.
Posted using Partiko Android