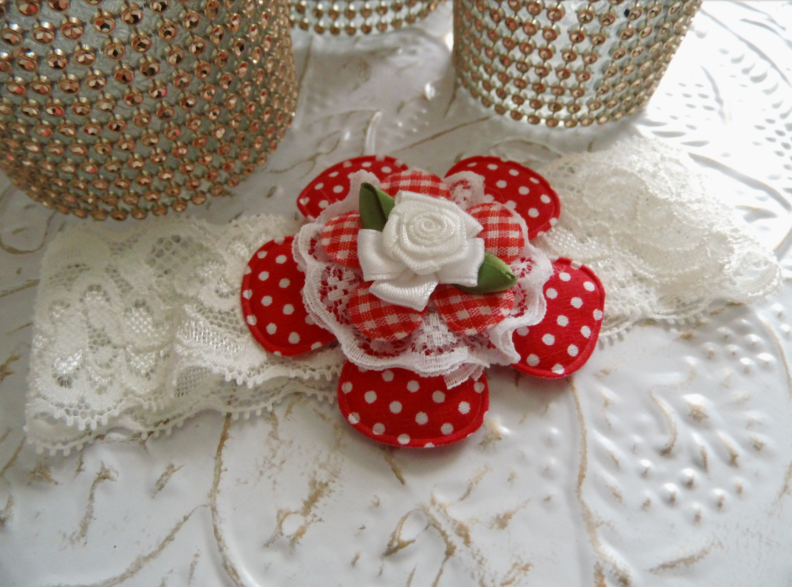 Once upon a time there was a loving mother overloaded with creativity
That mother I'm talking about, was me. Inspired by the beauty of my first born daughter and her beautiful red hair with green eyes combination, I started creating beautiful things. How it all started? Honestly, my daughter had the most amazing hair colour you will ever see and I couldn't go anywhere without people stopping me to point out that my daughter had such amazing hair. She was the shining point of attention everywhere we went. There was one problem with her hair though, she had inherited an enormous full bush of thick hair from me. Something that looks amazing, but is a true pain when it comes to using hair clips and stuff like that. I've had this problem myself for all my life, and I remember all too well how much I hated my long hair during the summer months, simply because it was a pain to tie together. My hair was too heavy to use normal elastics or hair clips, and I had the same problem keeping my daughter's thick hair together during the summer months.

An eye for detail made me want to create a better product
I had never seen cute clips like that in real life, and I decided to order a few sets of them. When they arrived I was thrilled to open the package, and super disappointed when I discovered there were glue residues all over the hair clips. I also discovered that the used clips weren't from very high quality and actually not suited to carry the weight of the flowers that were attached to them to make them look cute. Each pair was very different, but none of them met my personal standards of a good product. I'm still thankful for receiving those imperfect sets of clips, because it's been the reason that I decided to start making them myself. It was quite the ride finding how these materials were named to eventually be able to buy them. I started sharing my creations (made for my daughter) with my online friends on a social network and almost immediately I was asked if they were for sale. I had no experience being an entrepreneur, and also not the intention of becoming one at that point.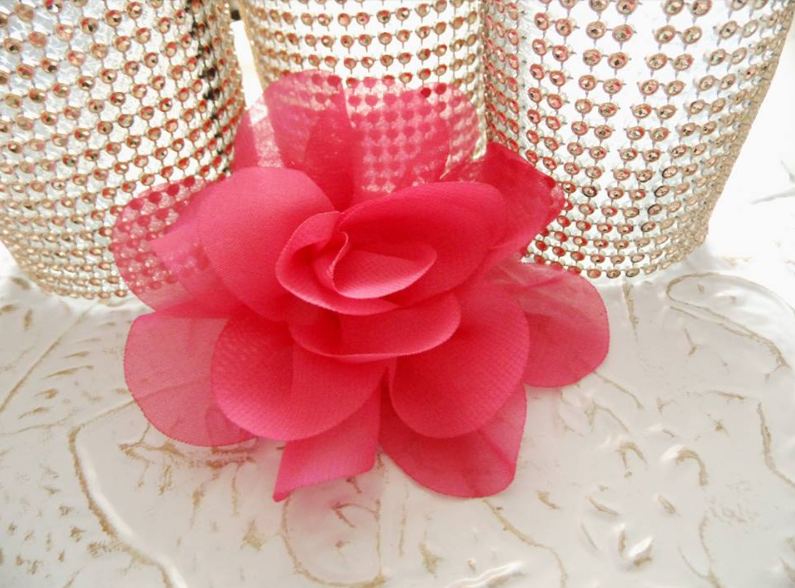 Soon, my hobby turned into a blooming business
Even though I didn't anticipate that my creations were going to be that well received, and soon I'd be creating all kinds of sets on request instead of just showing the creations I made for my daughter, things got out of hand quickly. With only a 20 euro investment in supplies, I managed to grow a business out of my hobby that was actually meant to solve a problem I had with my daughter's hair. Funny how things can go in life, right? Soon my page was filled with all kinds of combinations, and it was my dare to be different attitude that made me stand out in the big crowd of people selling handmade hair accessories. I didn't know at the time, but there was a whole world out there with people selling these things. I never doubted that I could pull it off though, I had a vision, and I was determined to make it work. And so I did. Orders came in from overseas as well, and for a girl knowing nothing about having her own business, I found out that I had the right mindset and vision to become successful.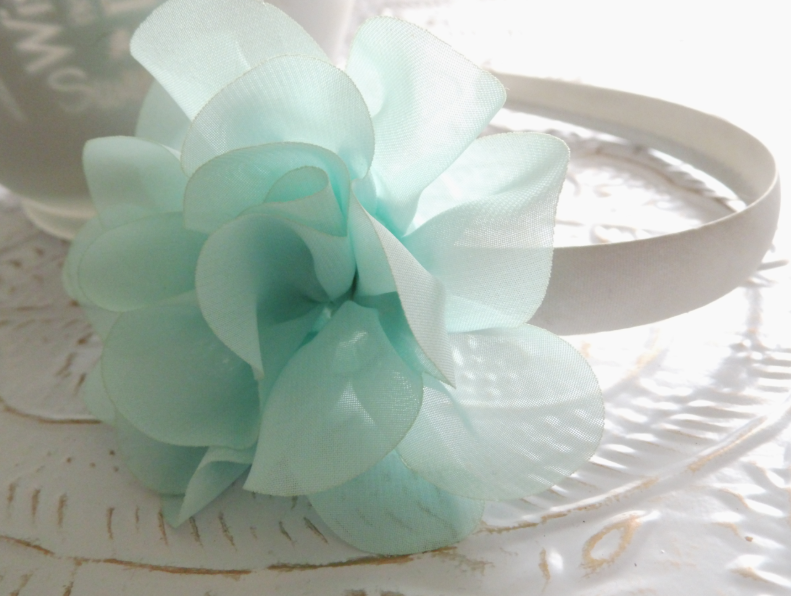 Real life was the reason I had to close my business
I choose to be there for my children when they needed me the most, and so I did. I knew that one day in the future, when the time was right, I would continue where I left off. Years have passed, and I've lived in Spain and Hungary since, in none of these two countries I've managed to find quality products meeting my standards to start creating these accessories again. And I'm very clear on one thing, if a product doesn't meet my standards, I will not sell it under any condition. Quality over quantity and I have to be able to deliver something beautiful that lasts long enough. Today I found the picture of my daughter that was on the homepage of my website at the time, this picture is special to me. Not because it's a beautiful picture (it is though lol), but because this picture was shown on 8 huge cinema screens at the same time when I was selling my products in the lobby that night during a ladies night. Our neighbour was in the cinema and took pictures to show me how cool that picture looked on that huge screen. That day, a lot of people saw a picture of my daughter on a huge screen in close up, that's something I will never forget.

When I showed these pictures to my boyfriend, he inspired me (he does that a lot haha)
He asked me why I would not pick up where I left at the time? Honestly, I can't think of any reason not to do so. I had a vision for my business, and it was a good and clear vision, my eye for detail and creativity is still here, and actually my hands are itching to be creative on a daily basis again. On top of that, the name of my company was a well picked name that works well around the world, and I also promised myself at the time that I would pick up where I left when the time was right. There's actually nothing standing in my way at this point, I can start with a small investment again, like I did at the time. I have one huge advantage compared to years ago: I know which supplies I need, and I had good agreements with my supplier. It took me a while to remember who it was, but then I remembered her name and within one minute the name of the store came to mind. Immediately I sent out an email to her, and hopefully we can make the same agreements we had back in the days. It's a supplier I can rely on and I've been so lucky that I found her in the past, because my experience is, that 95% of the suppliers our there have much lower standards.

Thank you for always believing in me!
Picking up this business is a big deal to me. It's more than just an online business, it's connected to my oldest daughter in many ways, it's an ode to her when I continue where I left off. She will know and she will remember those years in Holland when I still had the shop as she was my inspiration and model for everything I created. My boyfriend knows how proud I was of building something from scratch without having any support of family at the time. He wasn't in my life during those years, because if he would have been, I'm confident that the business would have never been closed. Thank you for always believing in me and having my back, you are the best partner and support I could wish for! You actually made me see that big picture again, I forgot it was there, and I put it away for all these years because it wasn't the time to think about it anyway. You lit the flame that was hidden inside of me again.