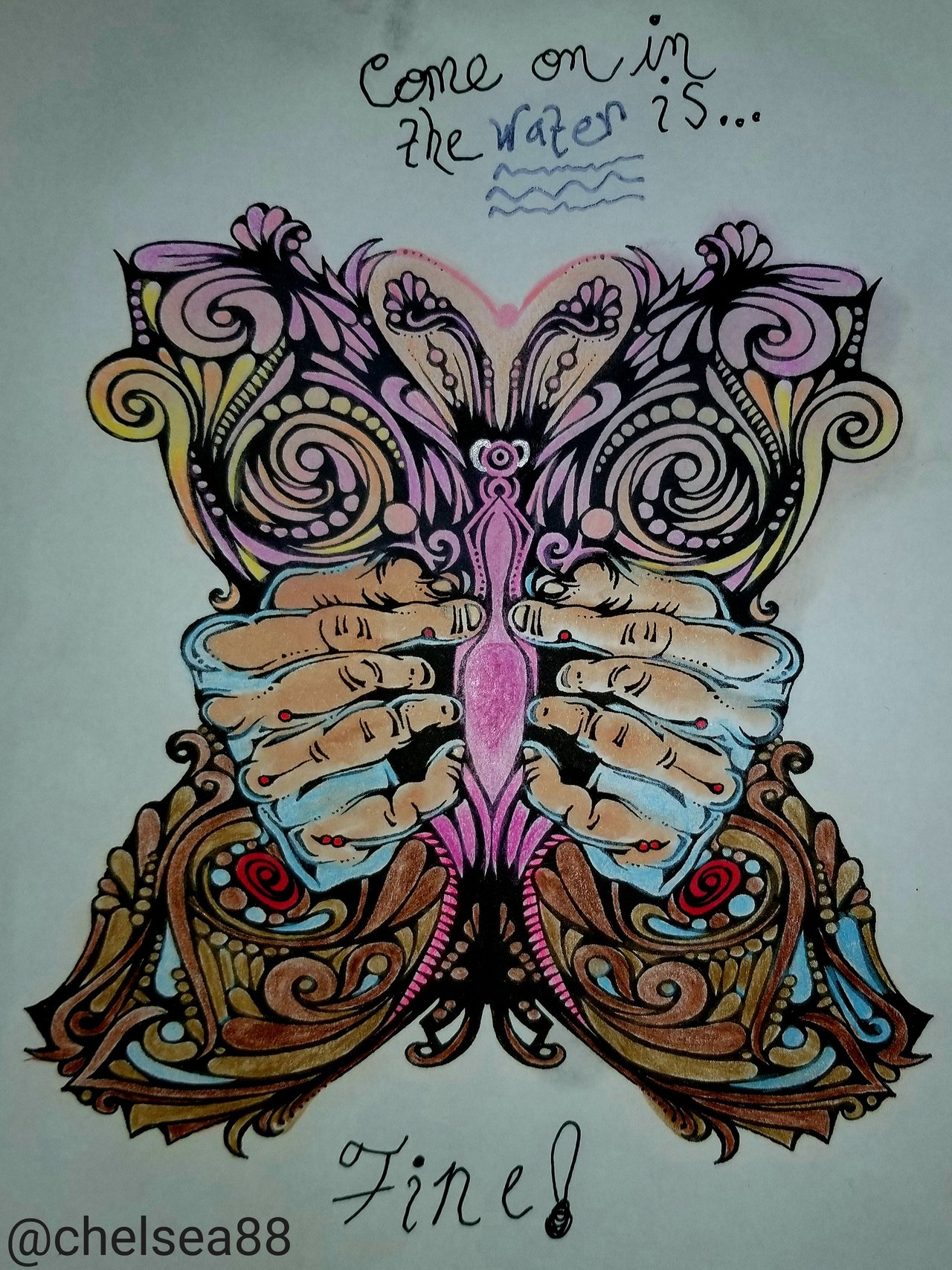 I guess this image could be "nsfw" for some. However, it's certainly a bit frisky regardless!
And with that being said, come on in; the water is fine!!
This interesting mandala is from Maedala book 3 & my imagination went to some obvious places, some not so obvious. Art is up to the interpreter, no? Enjoy & stay well!