I had just walked out of a camera store...
I was window-shopping for some high-tech gadgets but I only bought a spare battery... then I came across this scene and had to stare at all the gear this guy was assembling. Wow! He's got some serious equipment there!
This shot is for the BLACK AND WHITE PHOTOGRAPHY CONTEST WEEK #016 by @axeman.
Olympus E-M1.2 1/60s f/4.5 ISO1600 19mm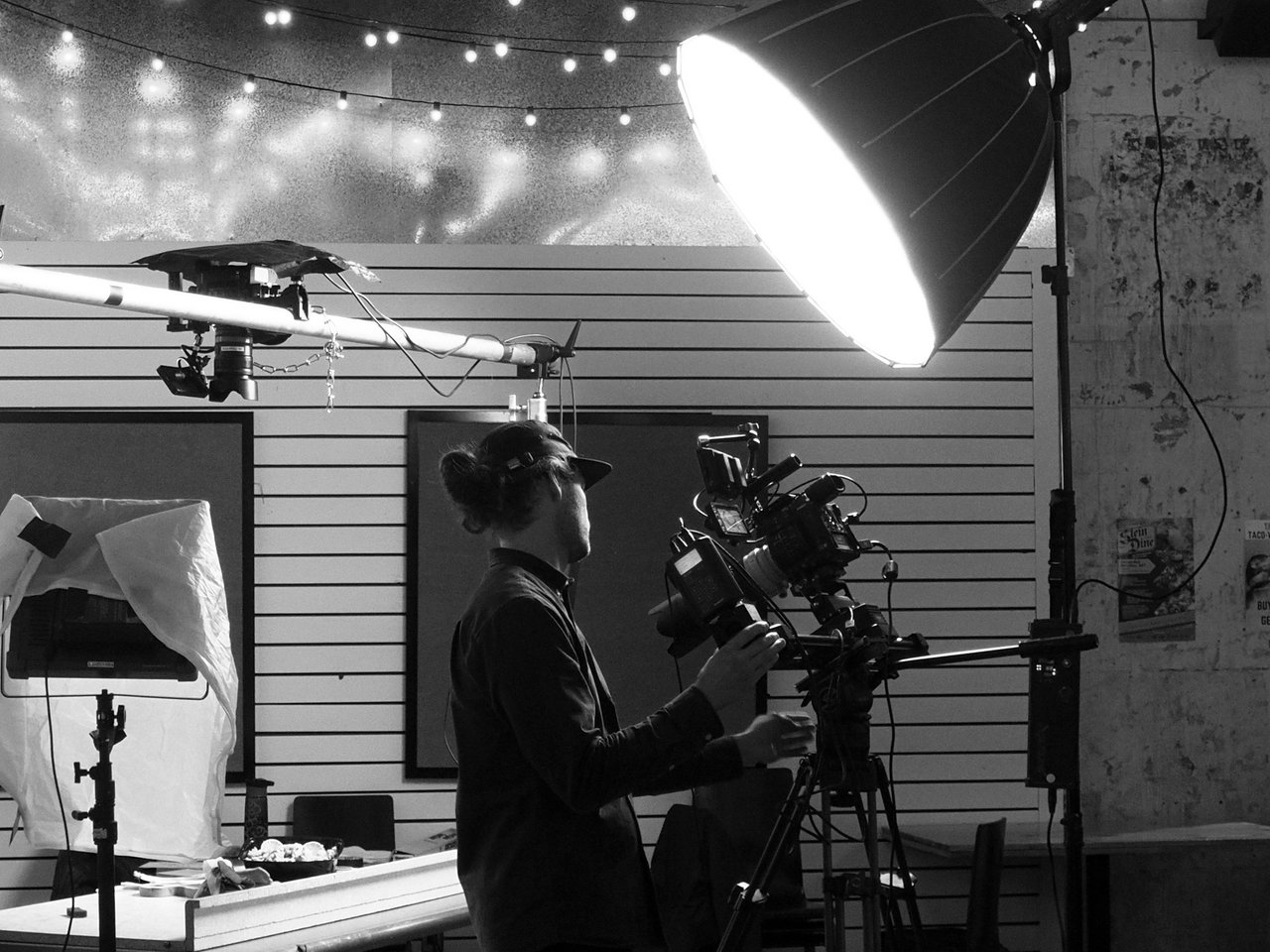 Photo by me, @keithboone. Please click to see the full resolution shot.

Alright, Mr DeMille, I'm ready for my close-up...
I don't know why I thought of this old movie scene, I guess it was just the lights. My photo shows a photographer setting up for shooting a cooking show. It's got nothing to do with that old Hollywood classic. Nevertheless, here's Gloria Swanson playing "Norma Desmond". If you've never seen this, it's well worth the minute and a half to watch the scene! Check out the stills photographer right at the end :-)