Steem-engine has a lot of power for good, and great projects have been made. Also on the flip side people are free to make all the crazy / silly / scammy tokens they want.
BUT... the rest of us should be challenging them on it because they're coming into our space and making us look the fool.
I see sooo many crazy projects and then i see these Proof of Brain "scot bot" projects that I would hope are a bit better... but they're still plagued by disproportionate distributions and whale epedimics and printing the creators mass money for coming up with a dime a dozen idea that just so happens to be easy to impliment.
everyone was complaining about with steem not long ago... but i guess since it's the little folk making the big money now it's now fine to have a screwy disproportionate system.
I think MOST of the scot systems have lots of issues and I am not taking away from their ability to make them... but i'm not gonna sit around and let people not understand what's going on.
CREATIVELY UNBALANCED?
I feel bad for singling them out because so many others are just as bad or probably worse. But it's the one i already wrote about. So here's my reaction to their white paper.
https://steemit.com/creativecoin/@creativecoin/creativecoin-whitepaper-1-0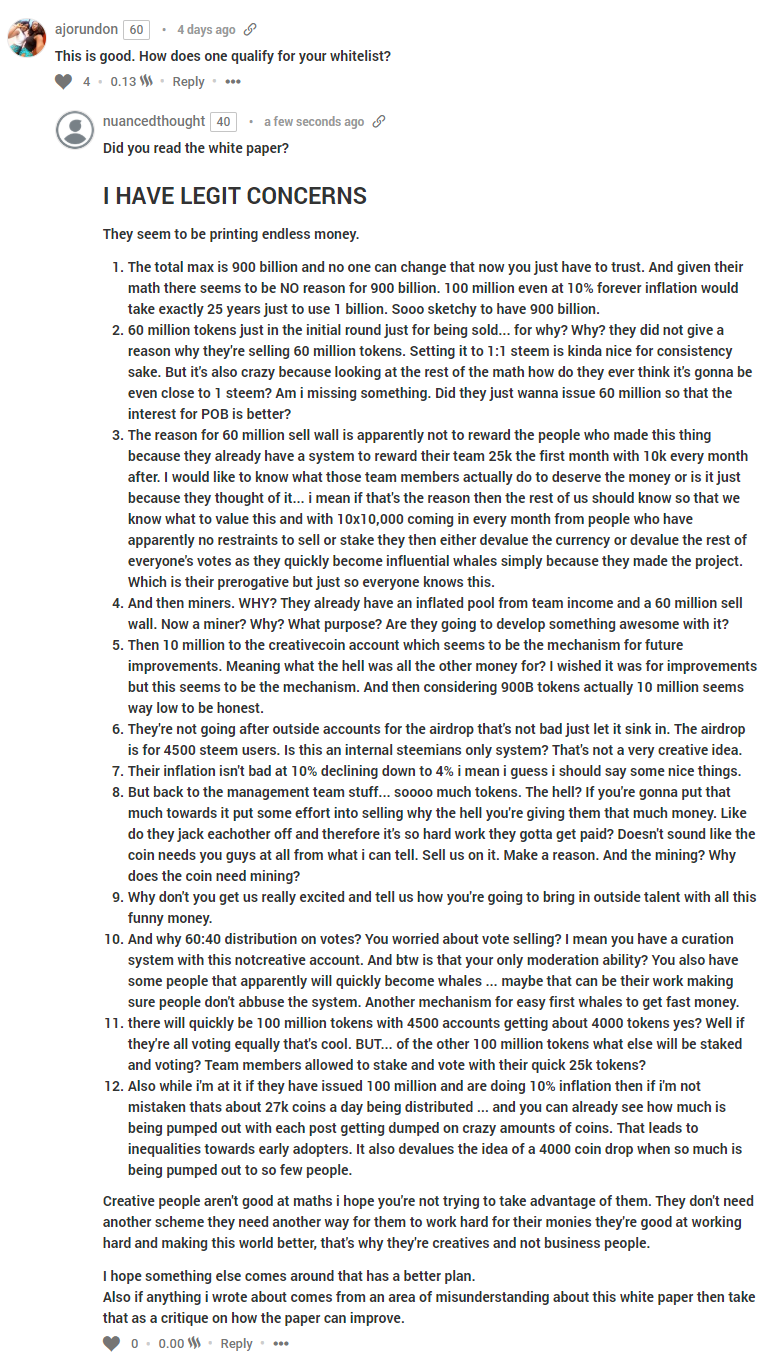 .