Working 9 to 5 daily becomes hectic, what we direly wait for is sunday. so, why not enjoy it to the best.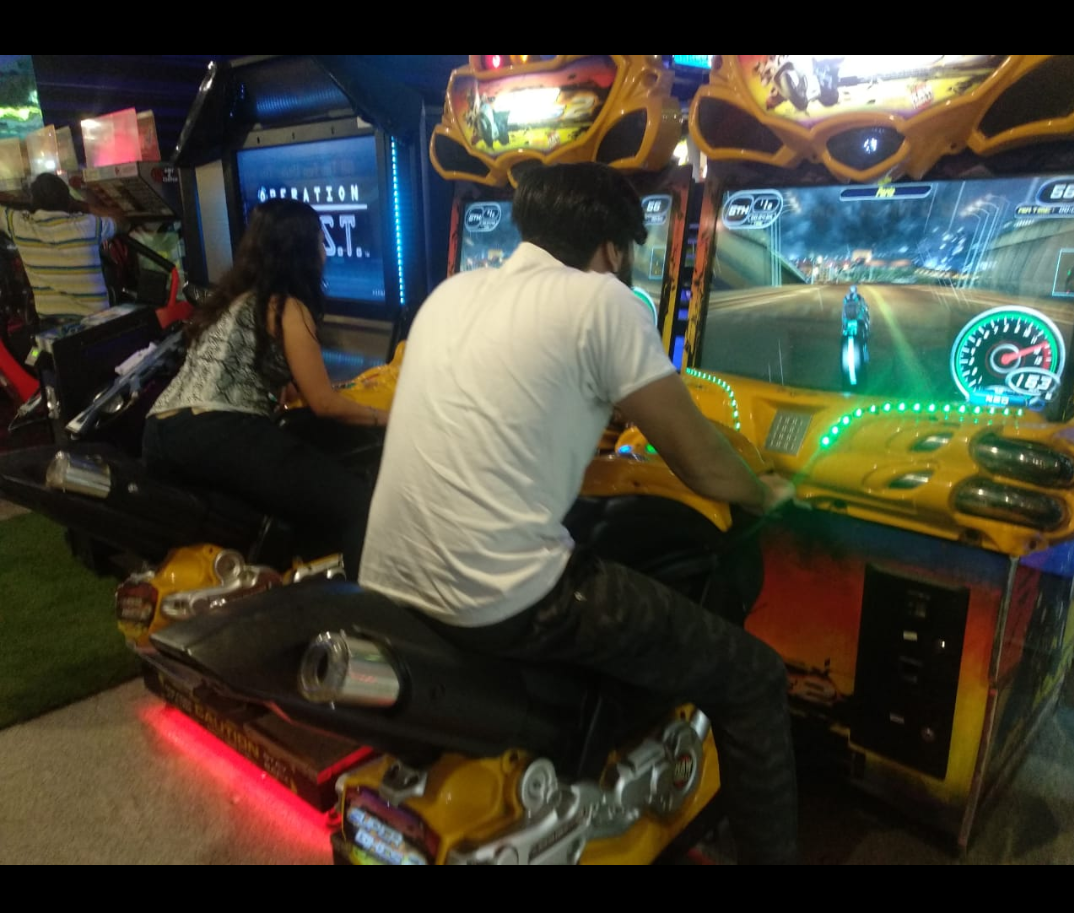 We went to MGF mall in Gurugram, India. there was a cool bowling and gaming center called 'Amoeba'. It's quite cool and worth going to, we need to buy a card worth different values(upto personal choice) and play varies games, each game will dispense few tickets after playing depending on score mentioned and one can collect those tickets and get different goodies worth no. of tickets.
Isn't it good? and the haunted house was crazy scary. we just screamed the entire time inside and it was fun though!
Taking a break is good at times.