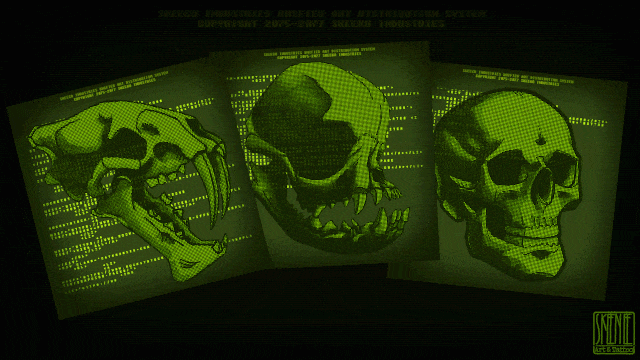 Hi everyone! I am very happy to announce that my Crypto Art & Collectibles can now be purchased with my social money, $SKULL, on Opensea! Thanks a lot to the Roll crew that made this possible.
Let´s celebrate this joyful occasion! I am releasing another collection of tokens : "Tech II Skulls". The Tech II Skulls are traditionally drawn skulls (Fountain pen & Ink) and which layers of digital upgrades have been applied.
I´ll $SKULL tip 2000 to the first person that figures out where the Tech II references comes from!
CGA SKULLS, the first series of this collection is a homage retro-tech, the old CGA monochrome screens, & the infamous Robco terminals. To be honest my idea was just to create a green pixelated skull and this came out:P My mind works in mysterious ways...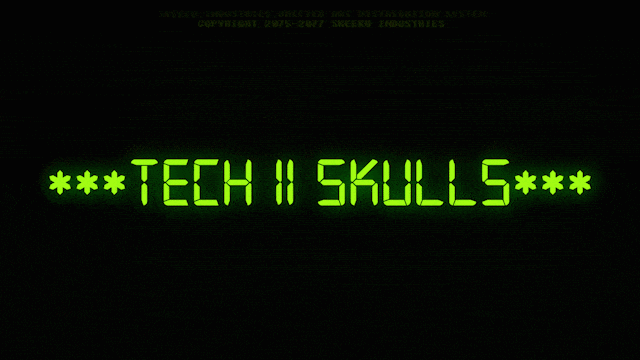 OPENSEA AUCTIONS:
To get $SKULL launched on Opensea, I opened a bunch of Dutch auctions! Some are in $SKULL, others in ETH.
Dutch Auctions in $SKULL | starting at 30k | ending at 10k:
CGA SKULL 01 | Human Skull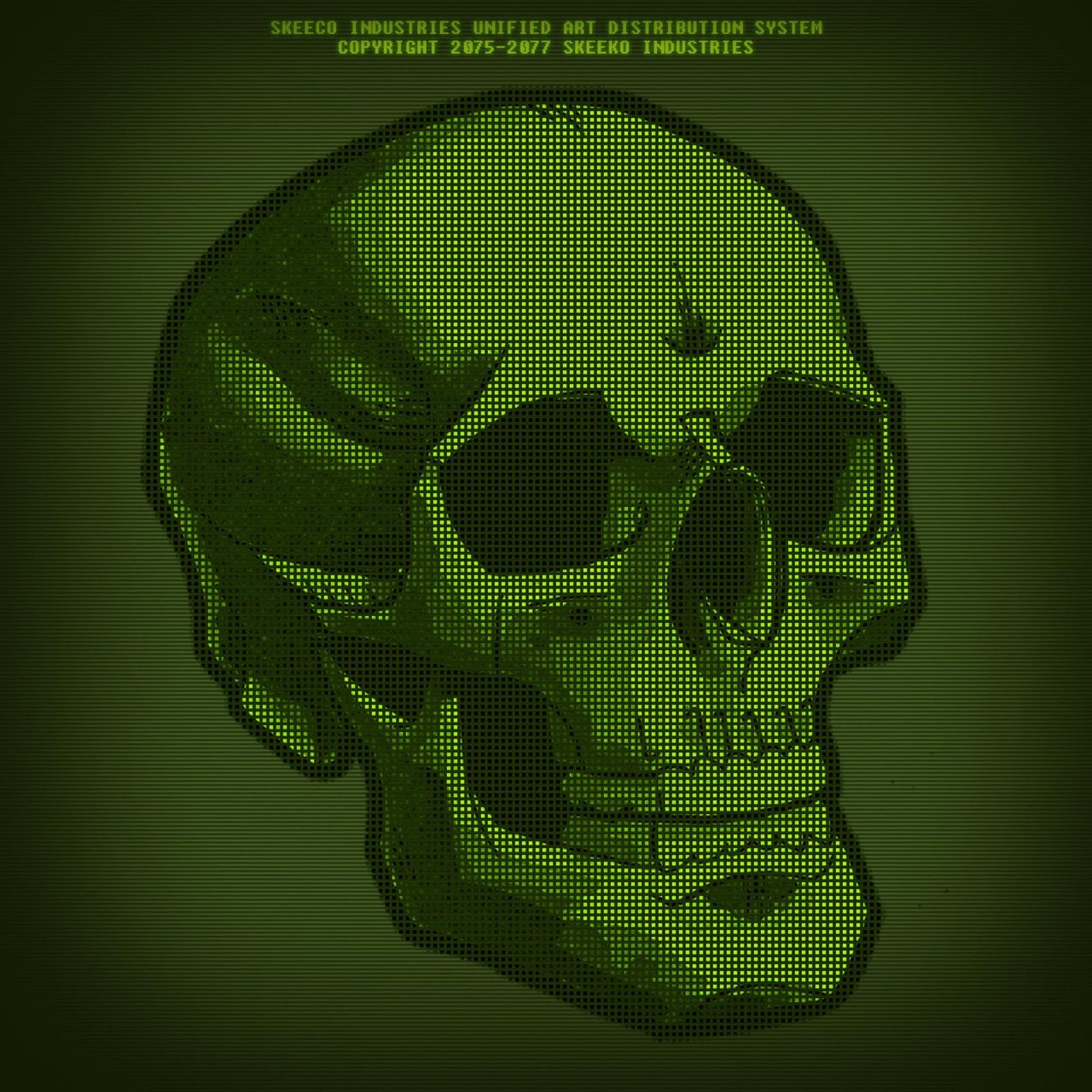 SKETCH TOKEN 03 | Woman Kneeling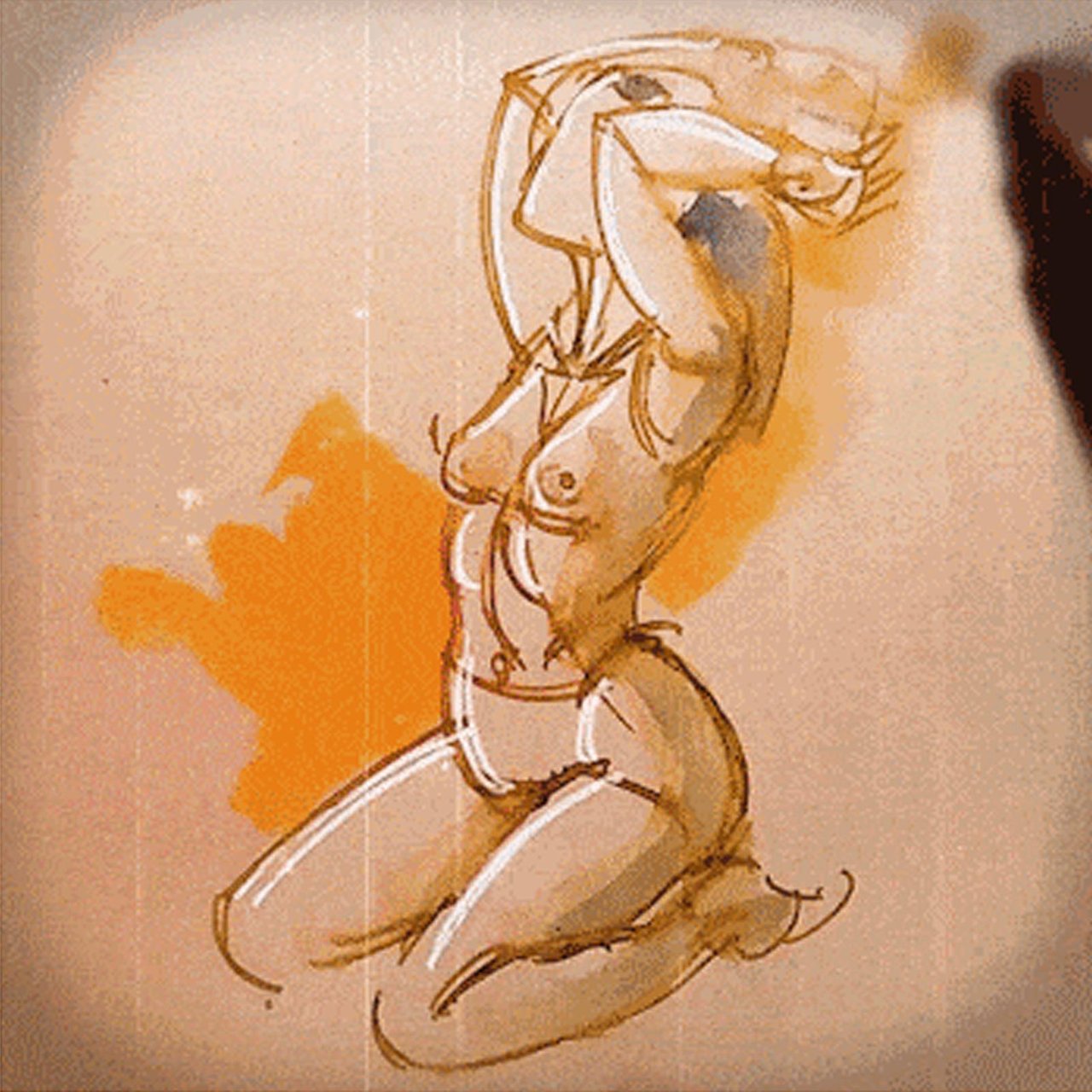 Dutch Auctions in ETH | starting at 0.3 | ending at 0.1:
CGA SKULL 02 | Pug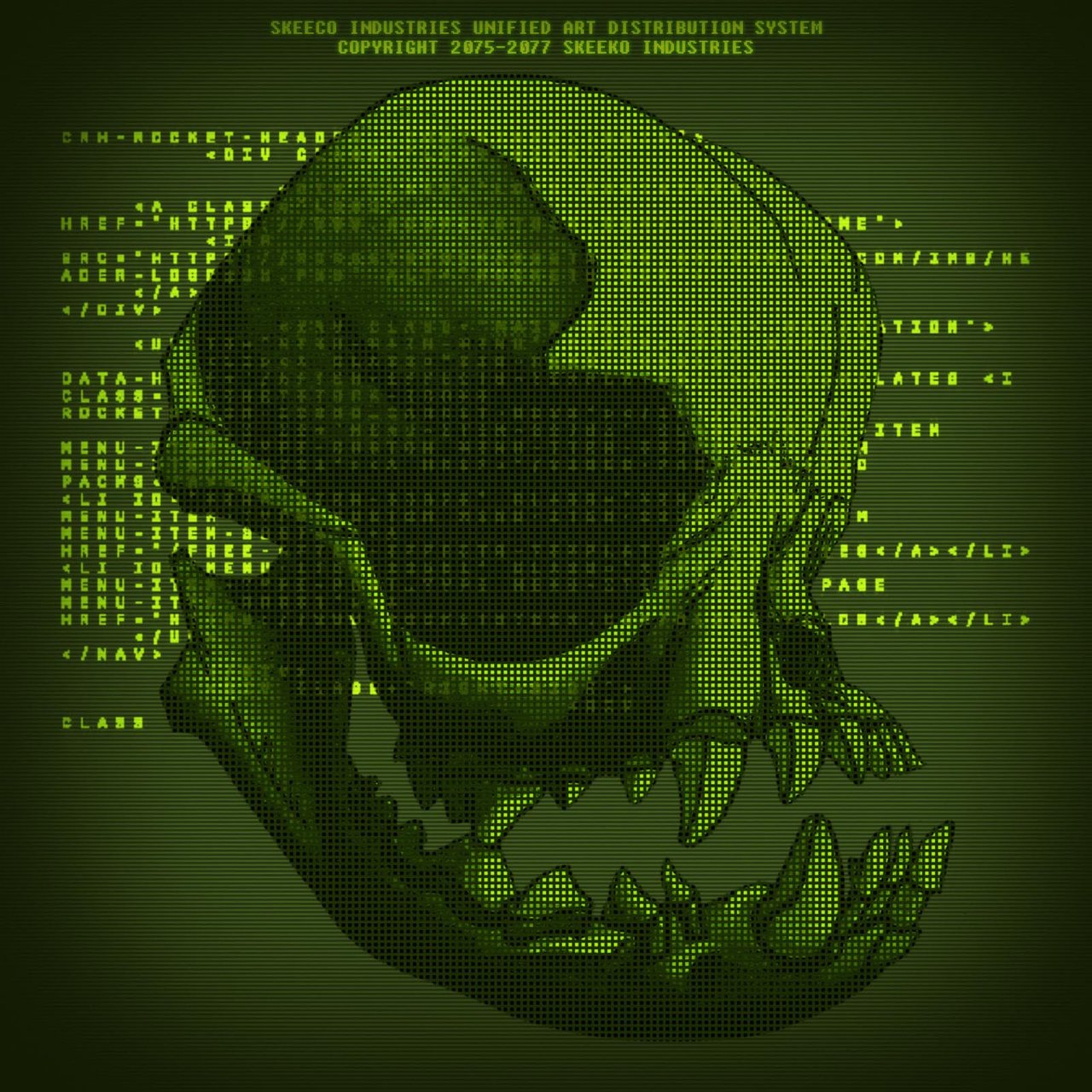 CGA SKULL 03 | Saber-toothed Tiger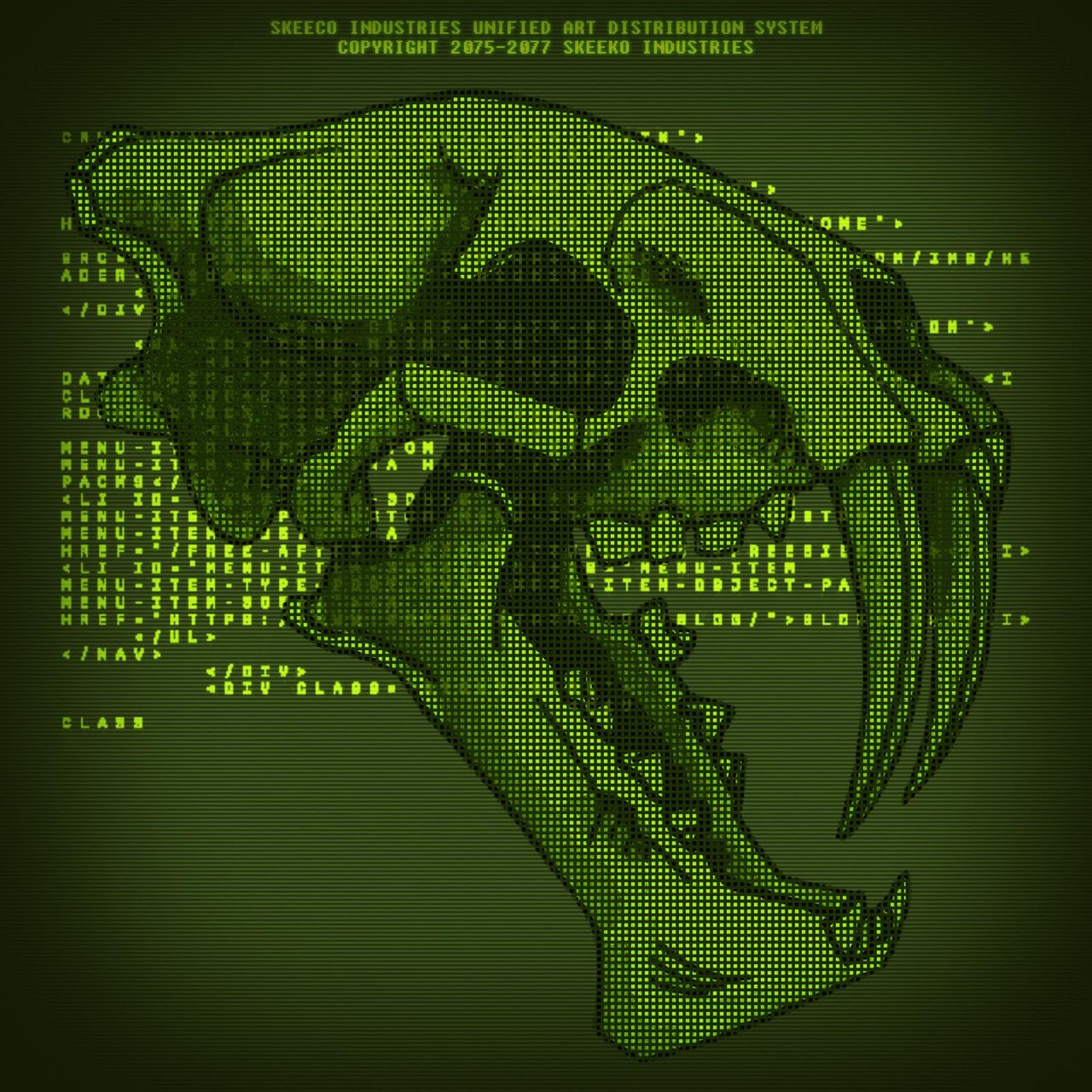 $SKULL:
You don´t have enough $SKULL? Here are a few ways to get some more:
1.There is a 2000 $Skull stash for the first 10 persons to visit my Cryptovoxels gallery and view the new CGA SKULLS.
2.You still need more? Fiiiine! Go on Imgur, check & upvote the high resolution versions of each SKULL TOKEN (comment if you feel like it). A link to 1000 $SKULL is hidden in the description of one of the tokens (Valid for 20 people).
3.More? You are right, there is no such thing as too much $SKULL!
Let me introduce a new reward system: $SKULL BOUNTIES. Bounties that I will reward to the most helpfull/interesting/original comment. To make it clear, my bounty posts will be advertised with the following banner:



Remember compliments are always welcome but what I really want is constructive criticism. I will be more inclined to reward the bounty to someone that find flaws in my works and ways to improve it, than to praises:P My goal is to improve, not to boost my ego:P
4.Still still more? Maaan you guys are bleeding me dry; fine there is another 500 $SKULL hidden in one of the Tokens on Opensea.
I think that´s enough for today, go hunt some $SKULL, bid on the CGA TOKENS, and drop some feedback, it would be much appreciated!
Have a nice day,
Skeenee!

my site| instagram | twitter| makersplace| youtube