While doing some writing yesterday, I remembered these highlighters I kept more than a decade ago. It's amazing that they are still working!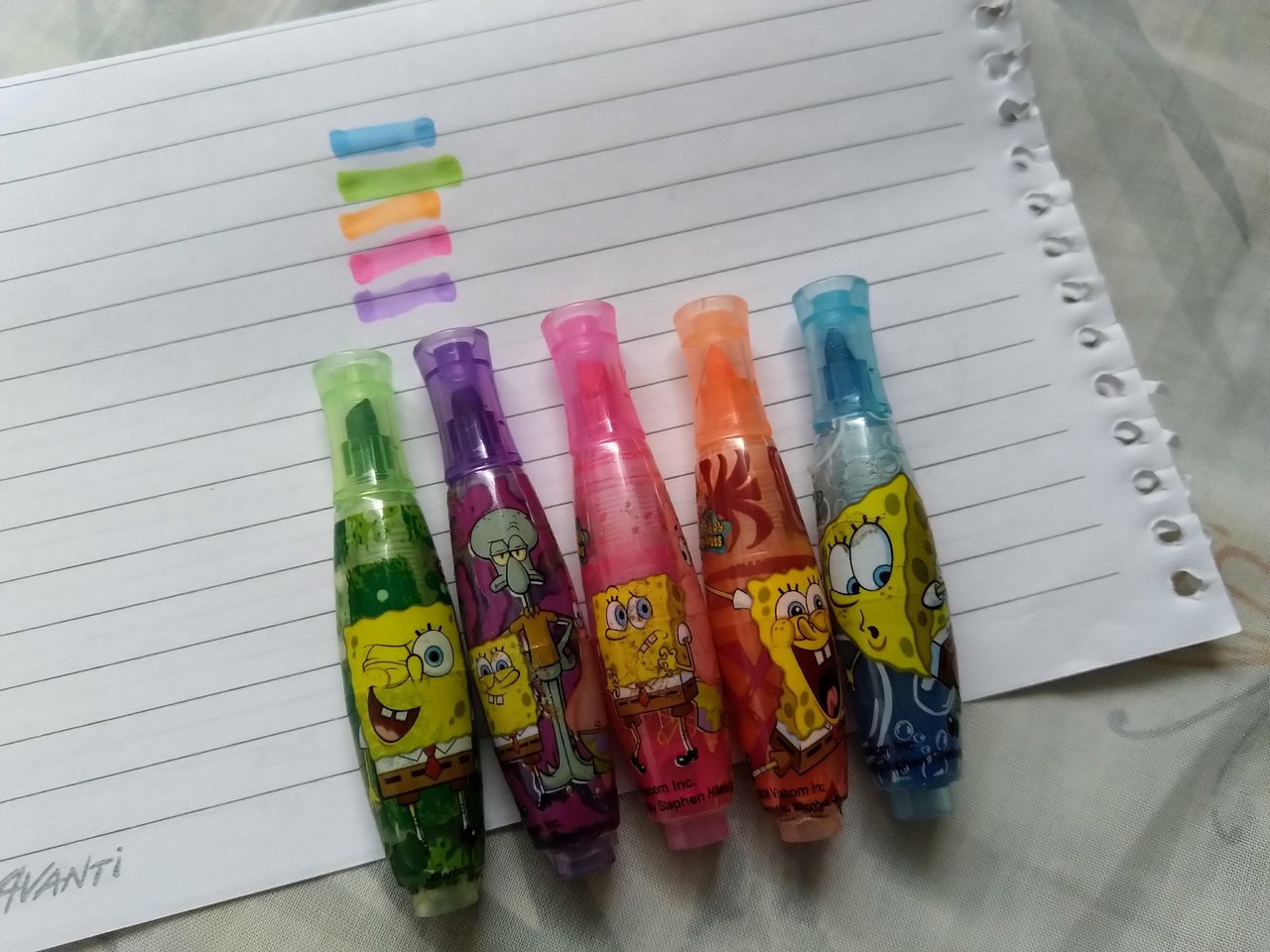 This tiny cute spongebob highlighters were freebies from a cheddar cheese product my mom usually buys for our burger business before. I kept them before because I don't use highlighters. Now, they'll be used for something.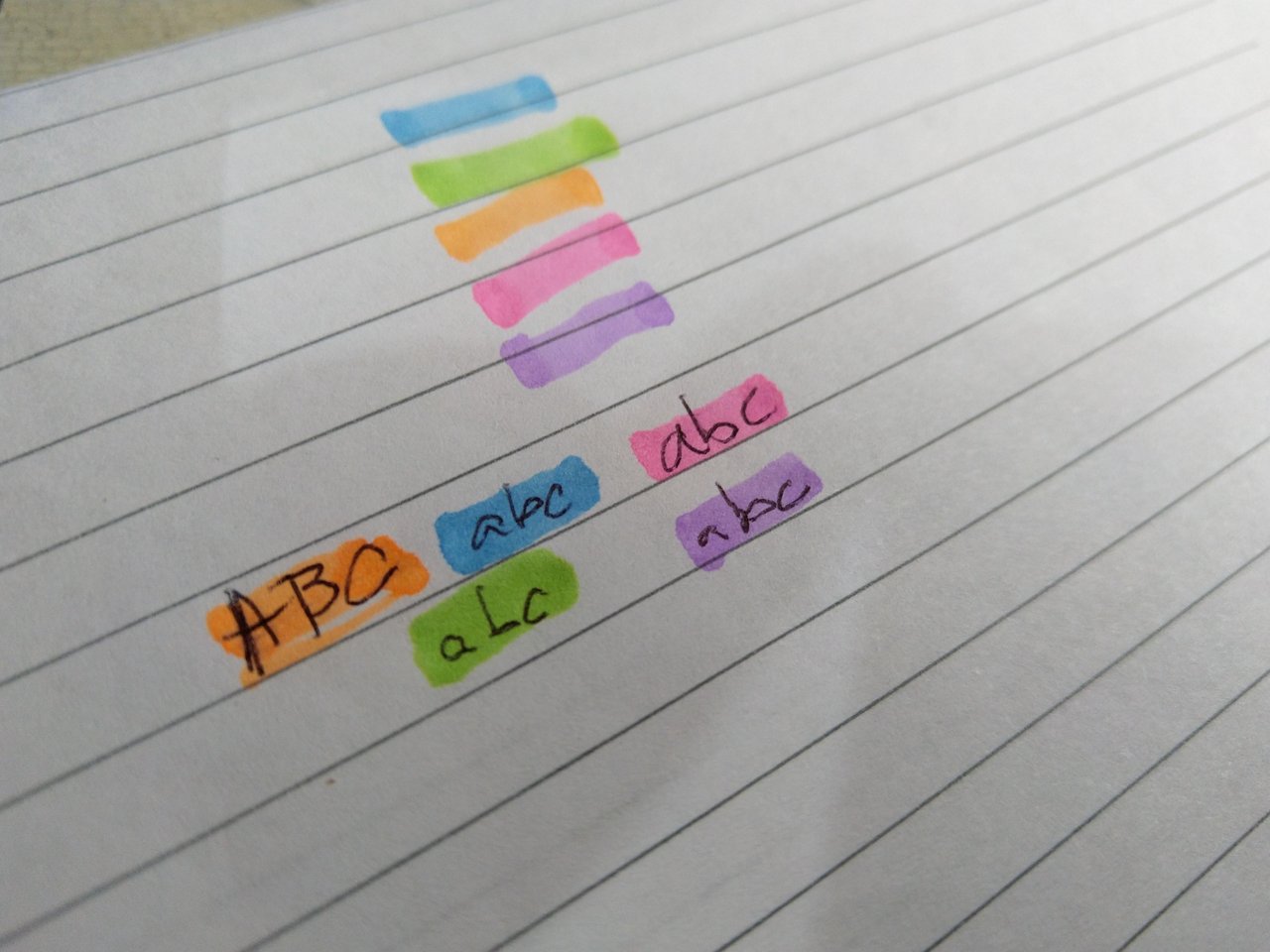 I love how the colors are still vibrant. ♥️ Please don't mind my inconsistent handwriting. Hahaha!