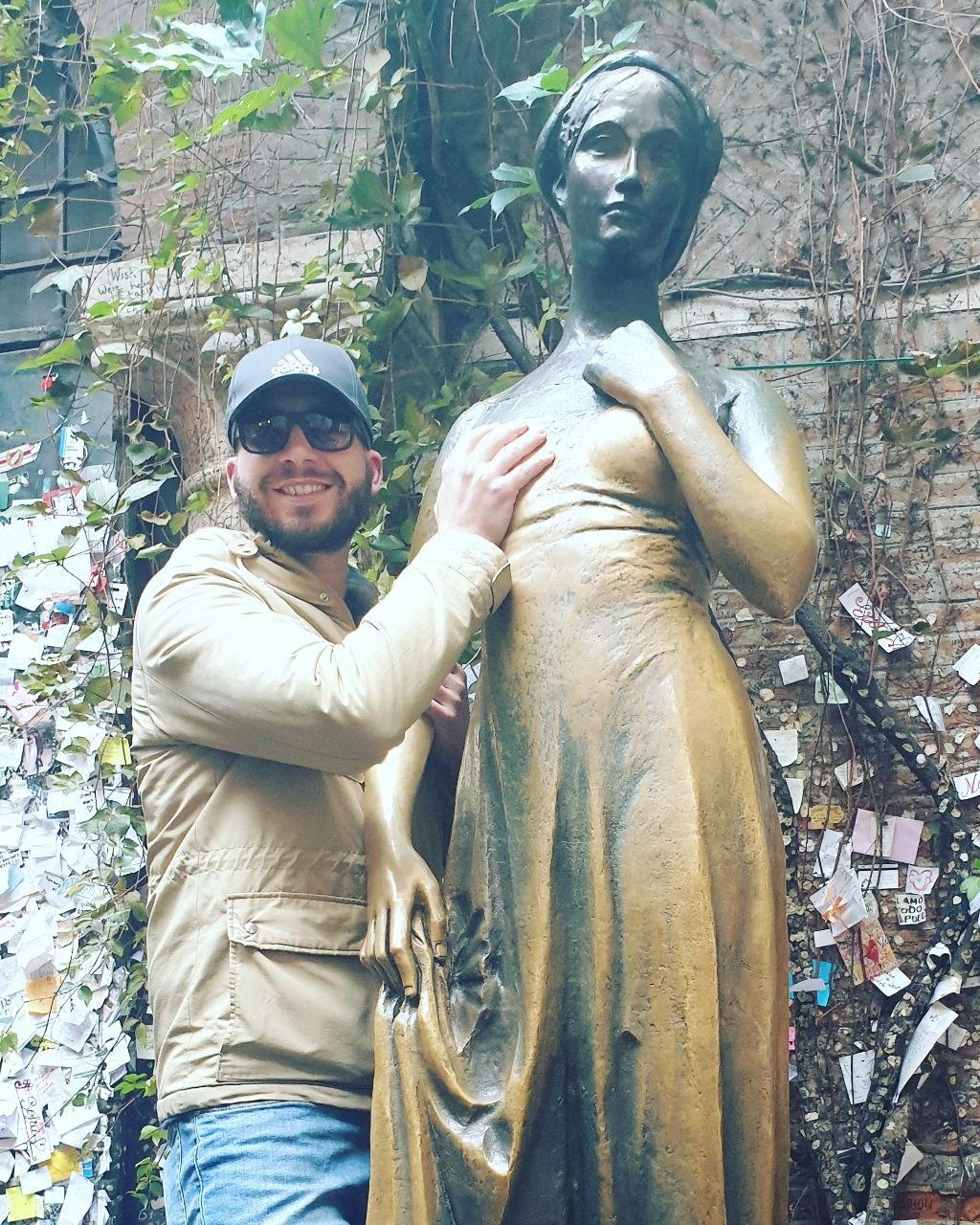 Yesterday I was in Verone, Italy that for whom of you doesn't know... is the home city of Romeo and Juliet.
One of the thing to do is to go and walk into the beautiful city.. passing close the Arena that is a slightly smaller than the Colosseum and then going into the castle... some lovely squares, bridges... etc etc
It is a very cool city I have to say and yesterday I did a walk and today I have decided to write a post about few of the things I have seen. One compulsory pit stop was to see Juliet's balcony and her statue... and to get a bit of luck... we need to touch her boob like I am doing in the photo :)
I have no idea if it will bring me good luck or not... the only think I know is that last night I went to a club and I was in the middle of a fight and I didn't meet any girl. LOL.
I will keep you updated in case something different happen :)
Have you ever been to Verone? What is the nicest thing you would like to share with me? Please comment below.