Yesterday I posted a sketch by @bxlphabet showing how discouraged many of us little people have been by this fork thing. Now here is a more hopeful stance as we pick ourselves up from the depths of despair.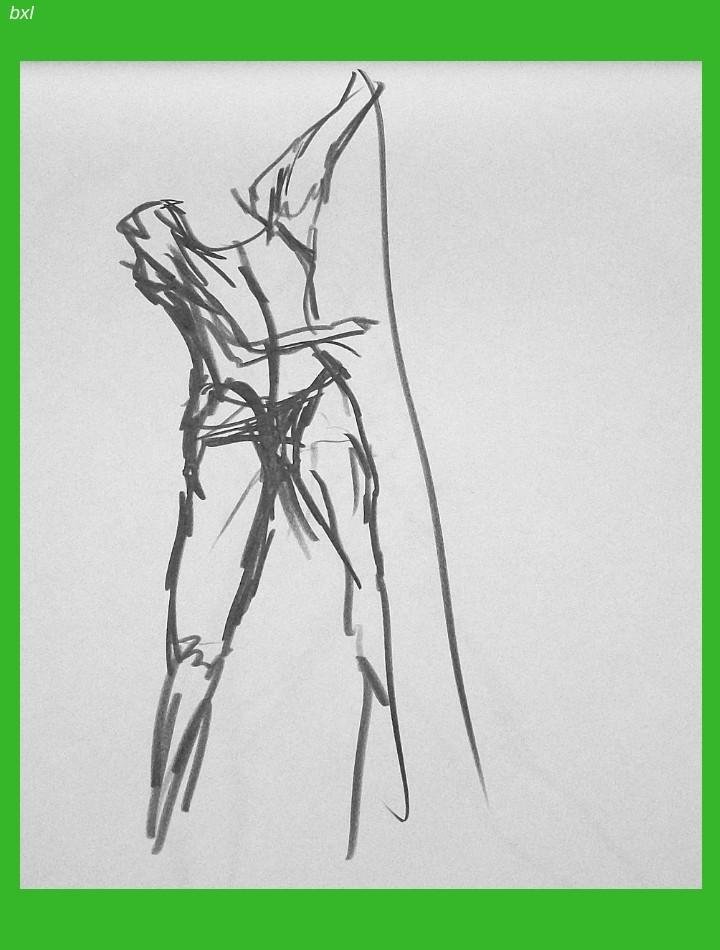 I like the strength I see in this sketch. It seems to show a person who is succeeding against the odds. I hope we all will thrive at steemit and that the forking issues are now gone.
The green border was applied by me in processing.