I tend to craft a lot. Every minute I have free I craft. It might be crochet, Tunisian crochet, loom knitting or tatting, and if none of that takes my fancy I search through Pinterest until I find some project I want to start. It all depends on my mood or time.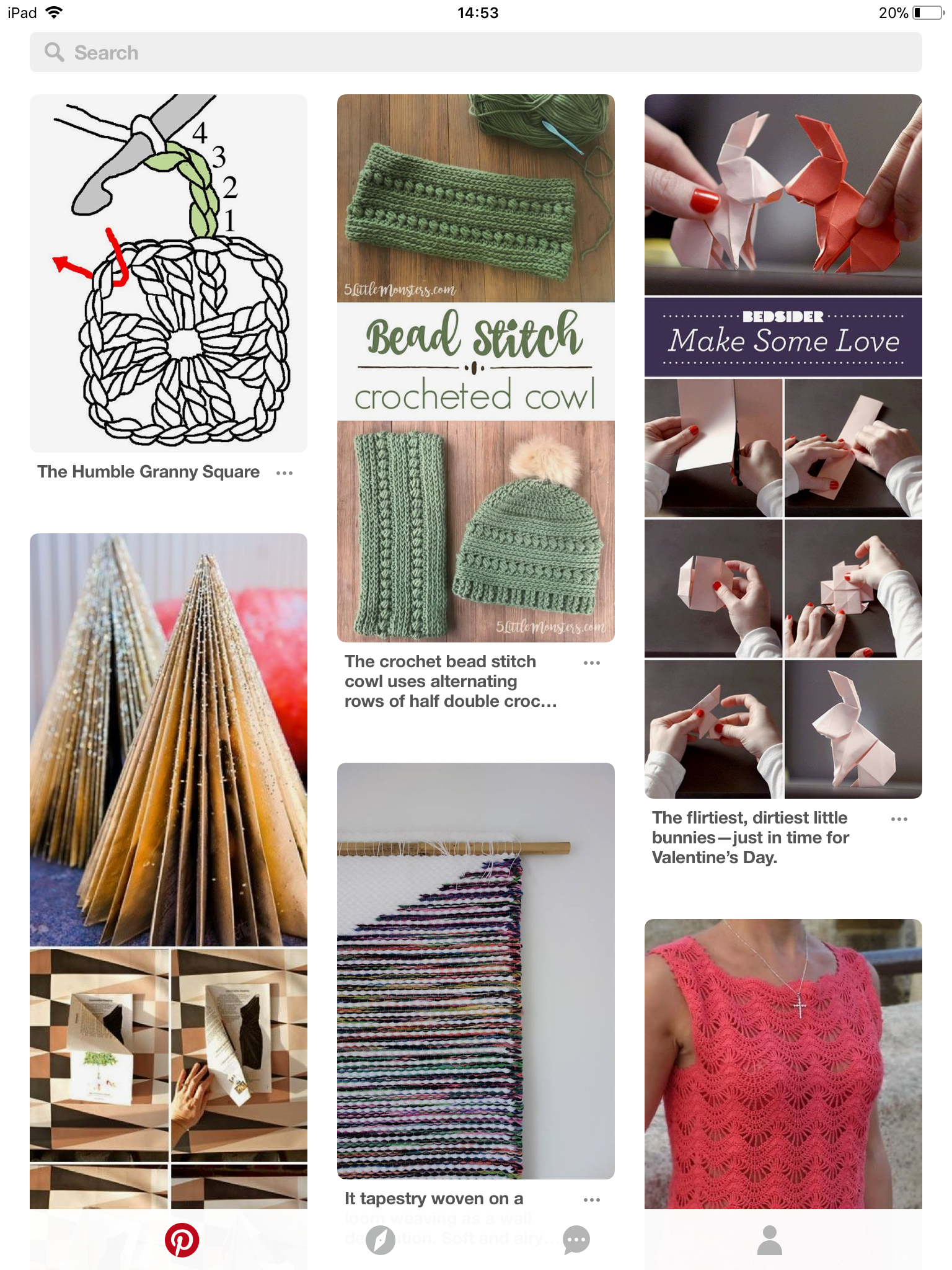 So I have been working on my triangle shawl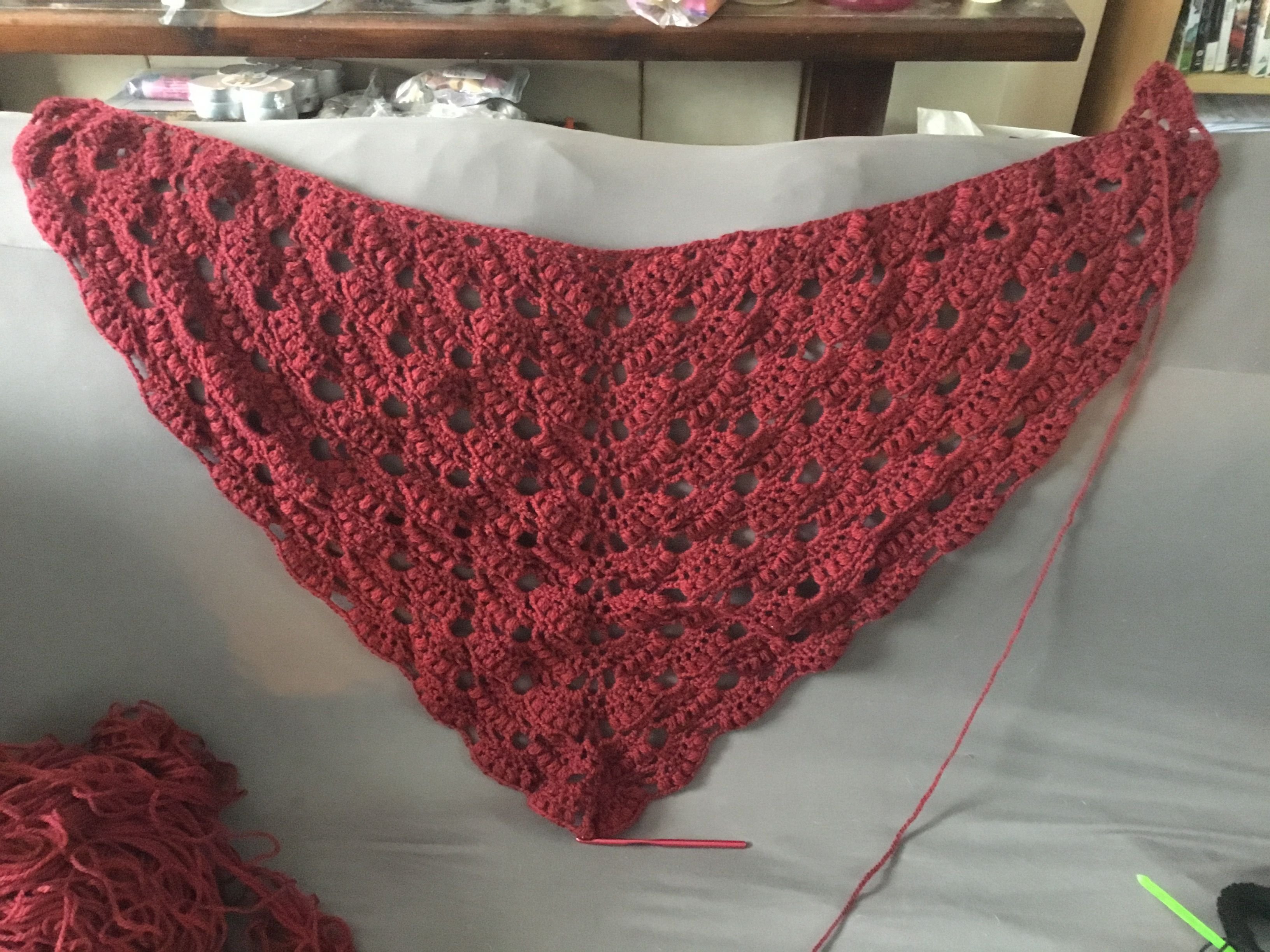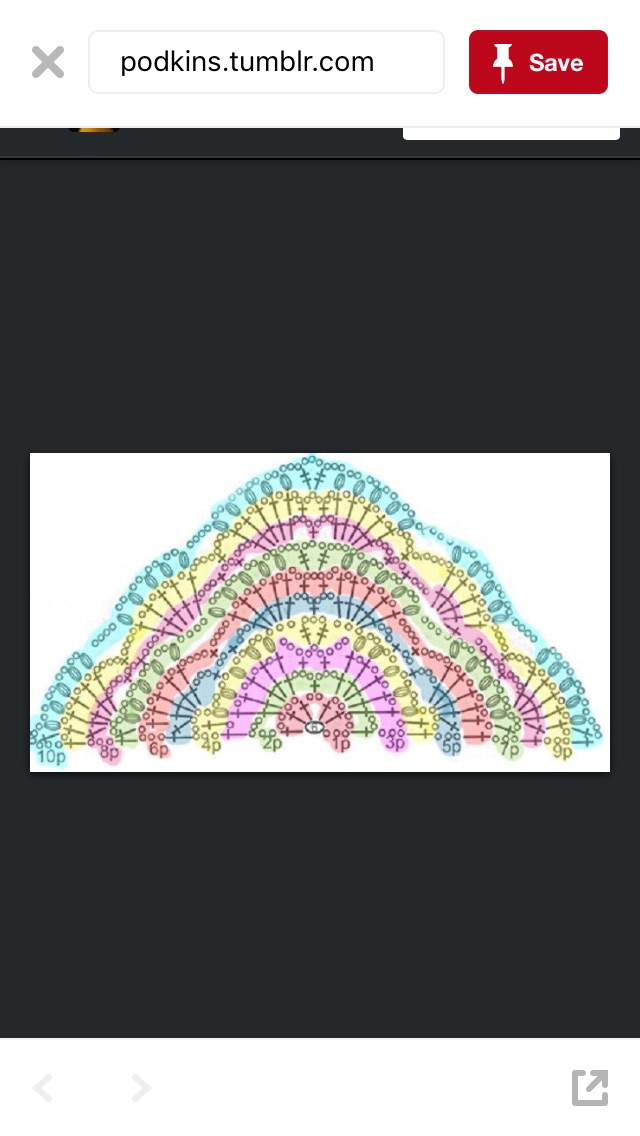 I got the pattern free from Pinterest and interpreted it so I was happy with the look. I think I started the shawl about 6-8 times before I was happy to carry on from the 3/4 row.
So today I've been for a lovely walk with Spook, my niece, my dad and Cassie. It was trying to snow and there was no one else about. It was lovely.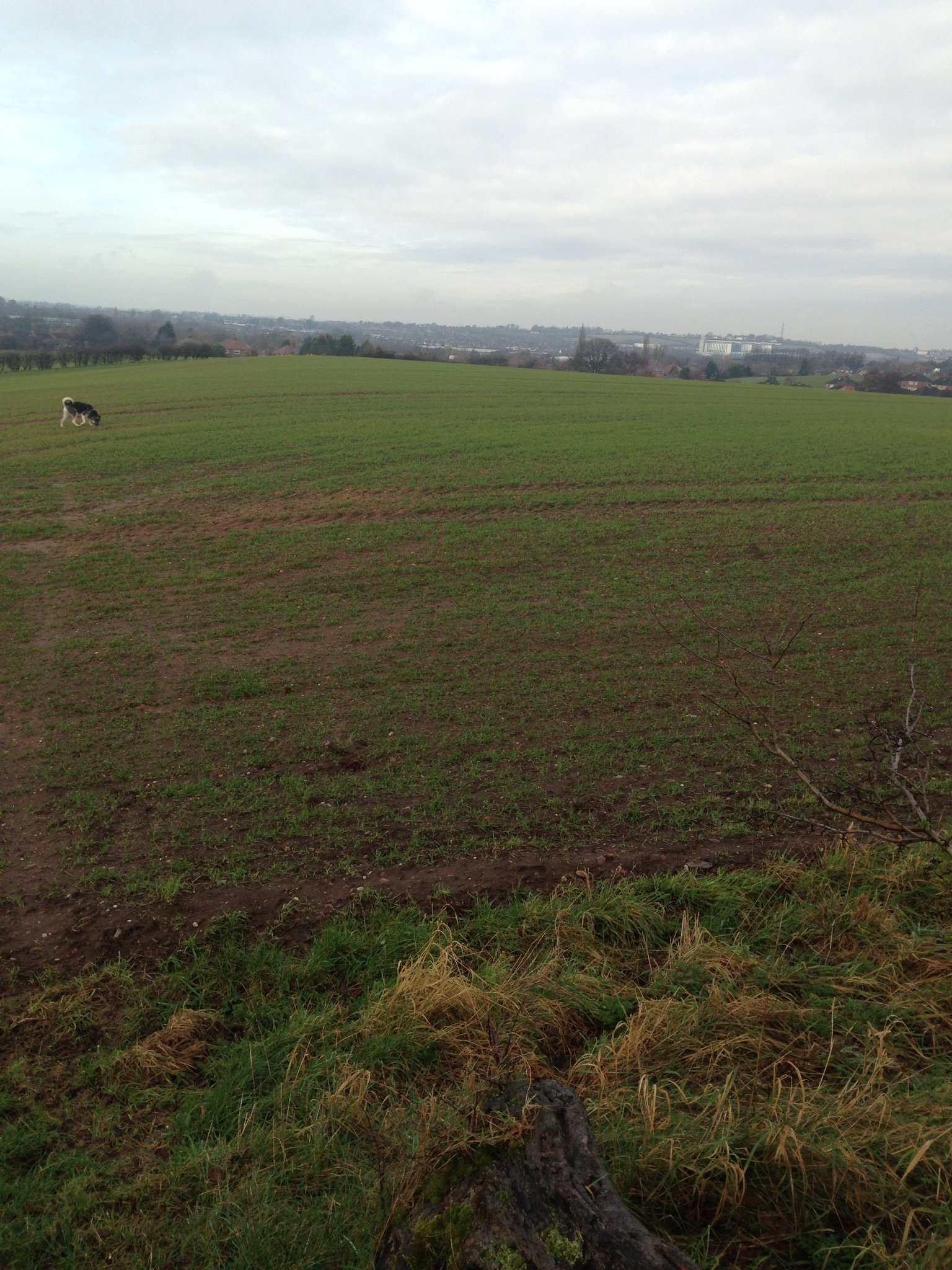 I've come home got changed and picked up my crafting bag. I've decided today that I'm going to continue with my granny square blanket I'm making for the sofa, as it's cold out and I want to snuggle under it while making it.
I was taught how to do this pattern by my mum @michelle.gent a few years ago but I have got this pinned on Pinterest too so I can look back at it when I like.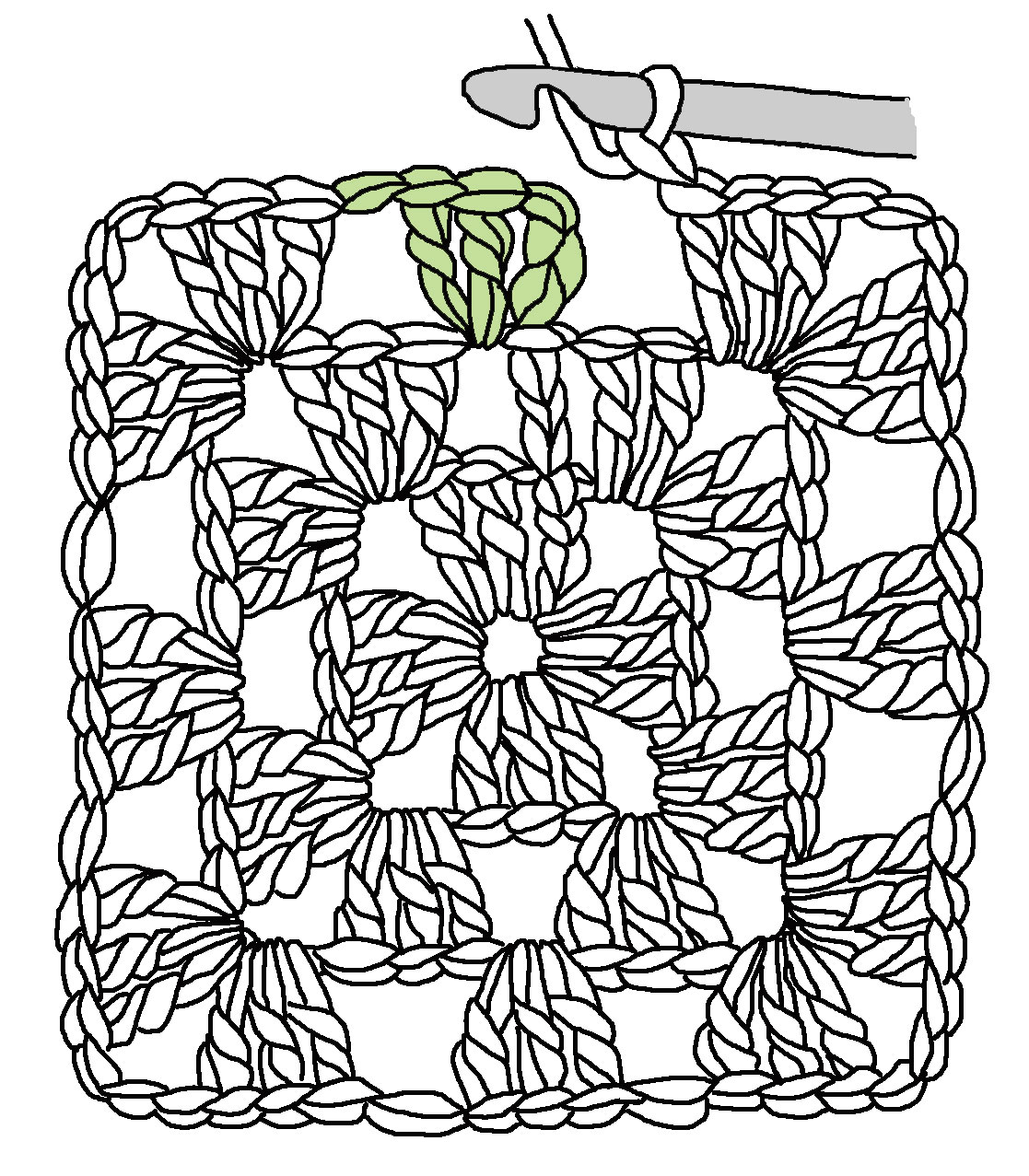 So this is my blanket so far today.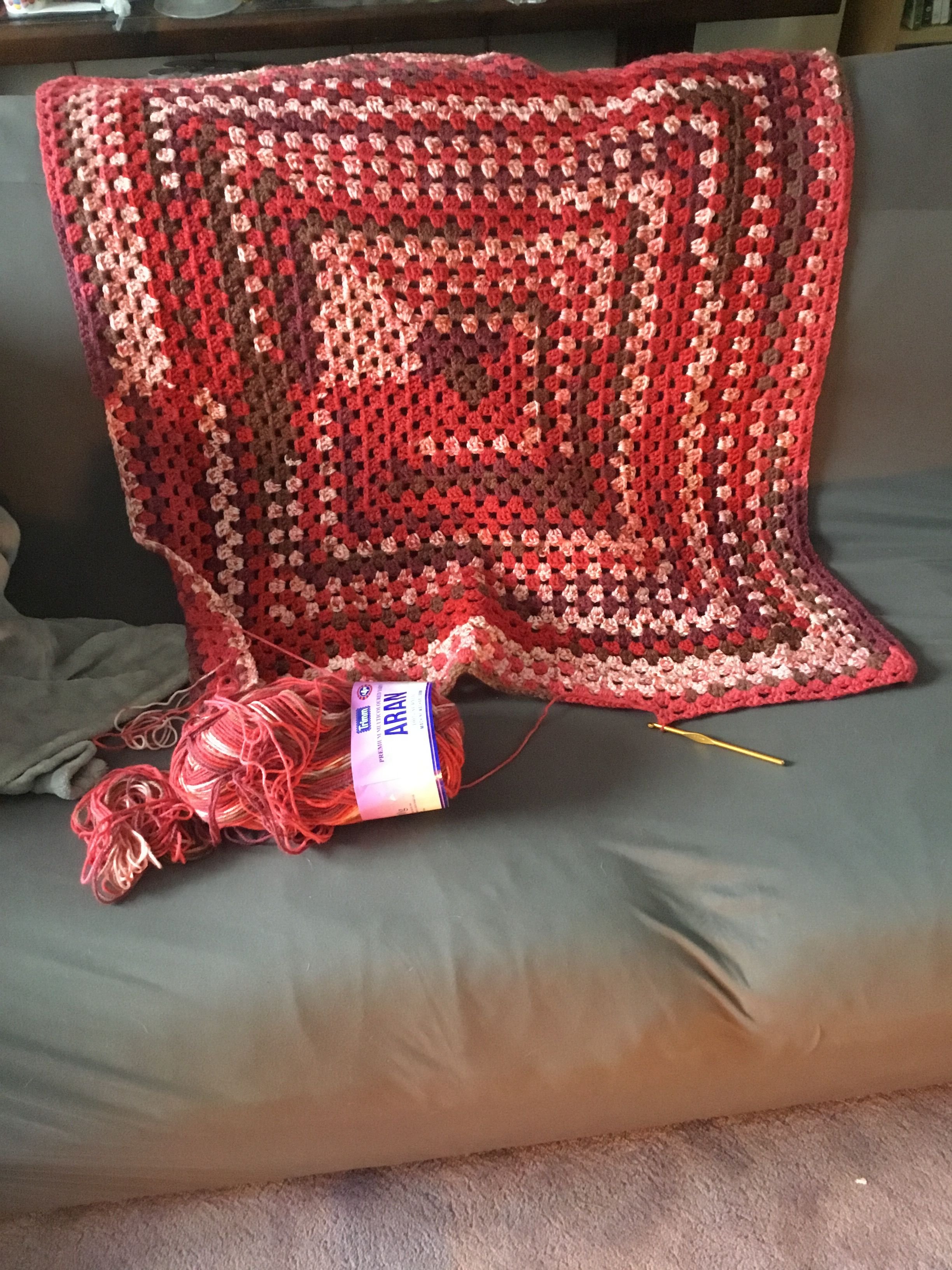 I got the wool from B&M bargains £4.99 per ball and I love the way the colours are settling it's like red camo.