I want to make a new hat for myself and one for my dad @s0u1 as he's borrowed my mum's hat - her post is here
But I'm struggling with my hands at the moment, I'm finding it hard to grip for a long period of time. So I needed a thicker hook.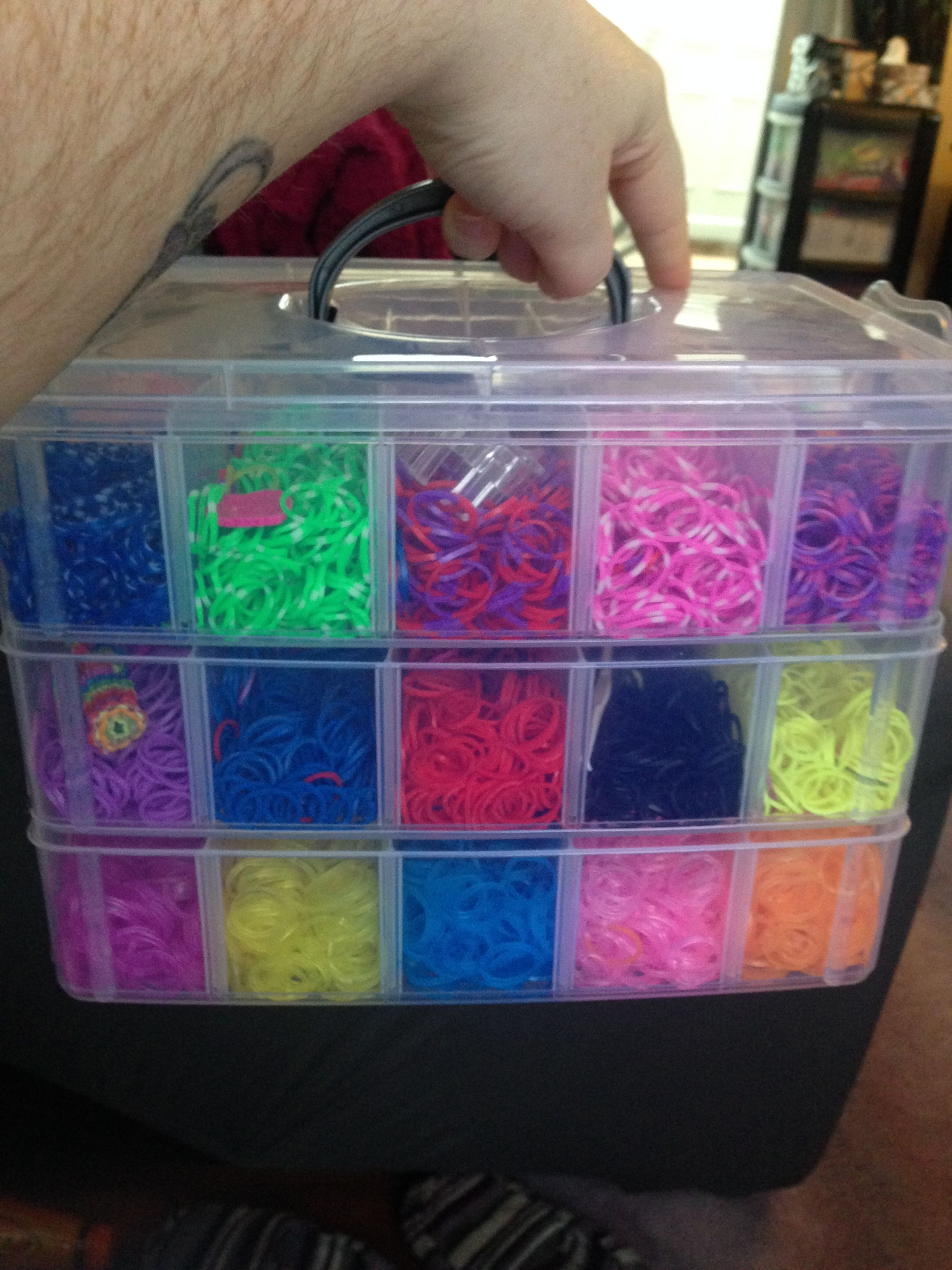 My husband @greg-shackleford has said from the start of the loom band craze, that I bought a big box of them for me to use, not my step daughter, and I've always argued back that I haven't. I now think I'll not live this latest project down as I've used the loom bands more often than my step daughter ever has.
For this project I used loom bands, a loom knitting hook, and a tiny loom band loom.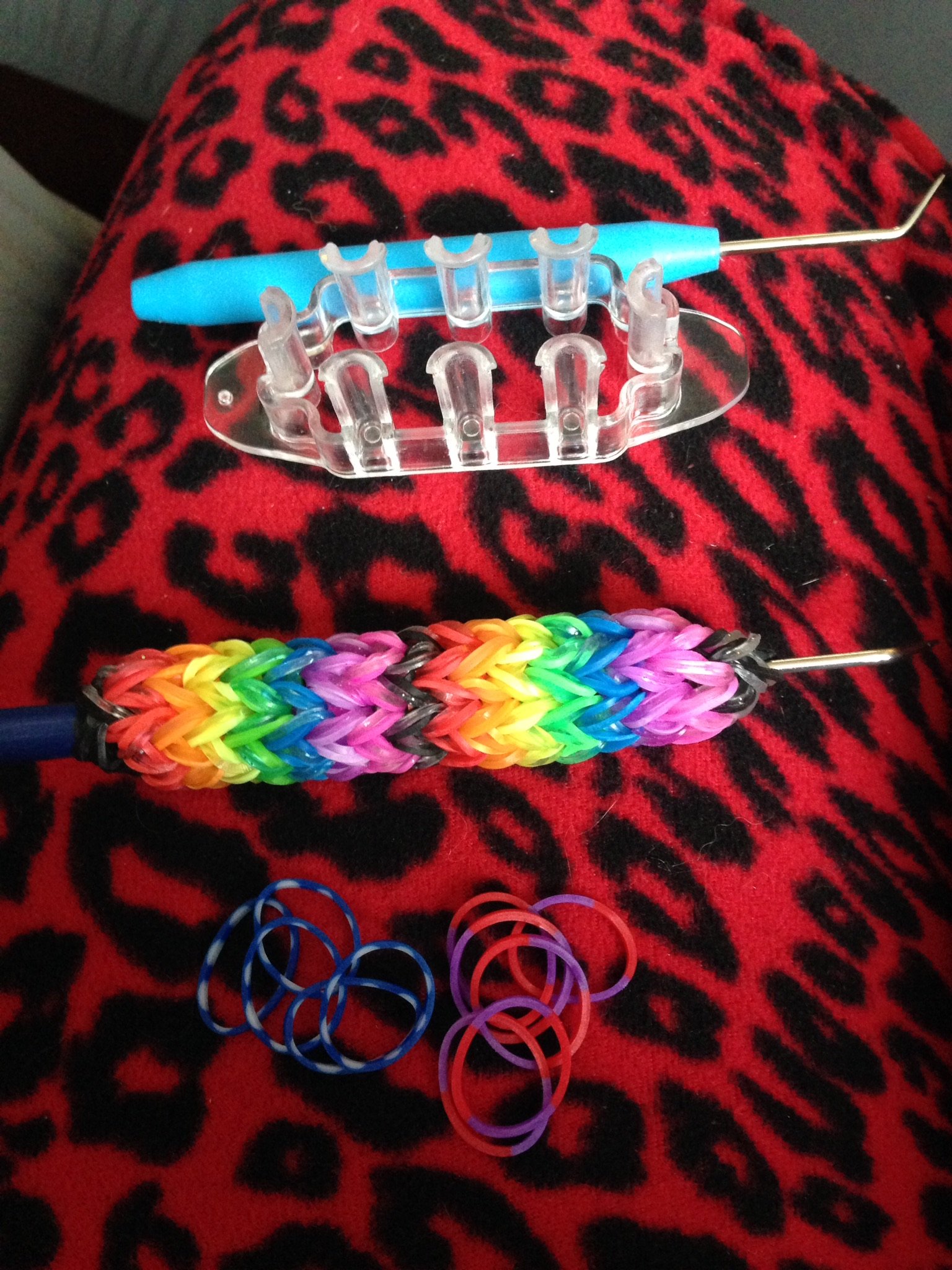 I started by selecting the amount of pegs I wanted to use. That was only 6 as it's a small diameter that I wanted the grip for.
I put 1 band in a figure 8 over 2 pegs.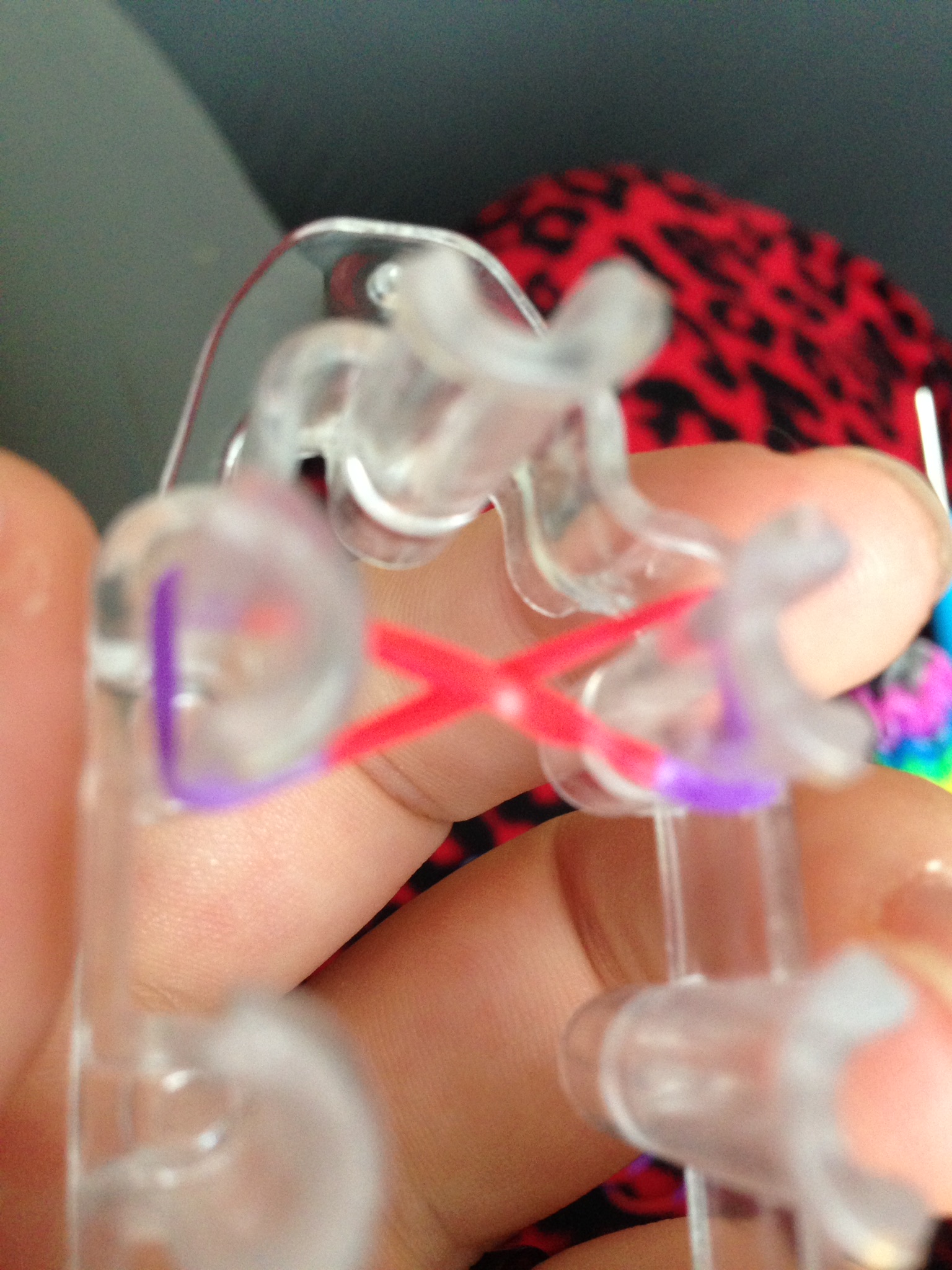 I continued going clockwise around the 6 pegs until all 6 pegs in a circle had a band on each. This should look like it has 2 bands on each peg with a twist in the middle of the pegs.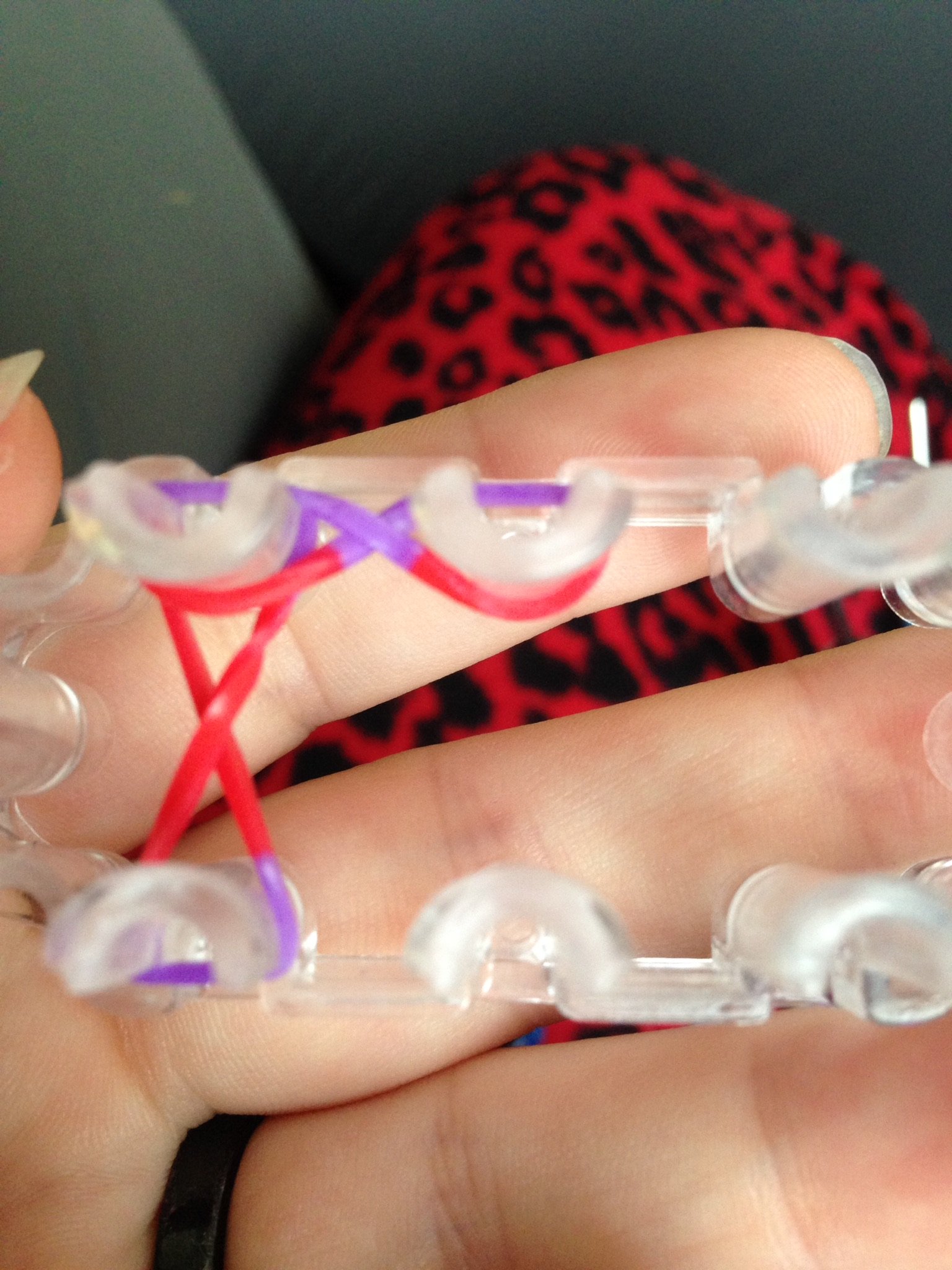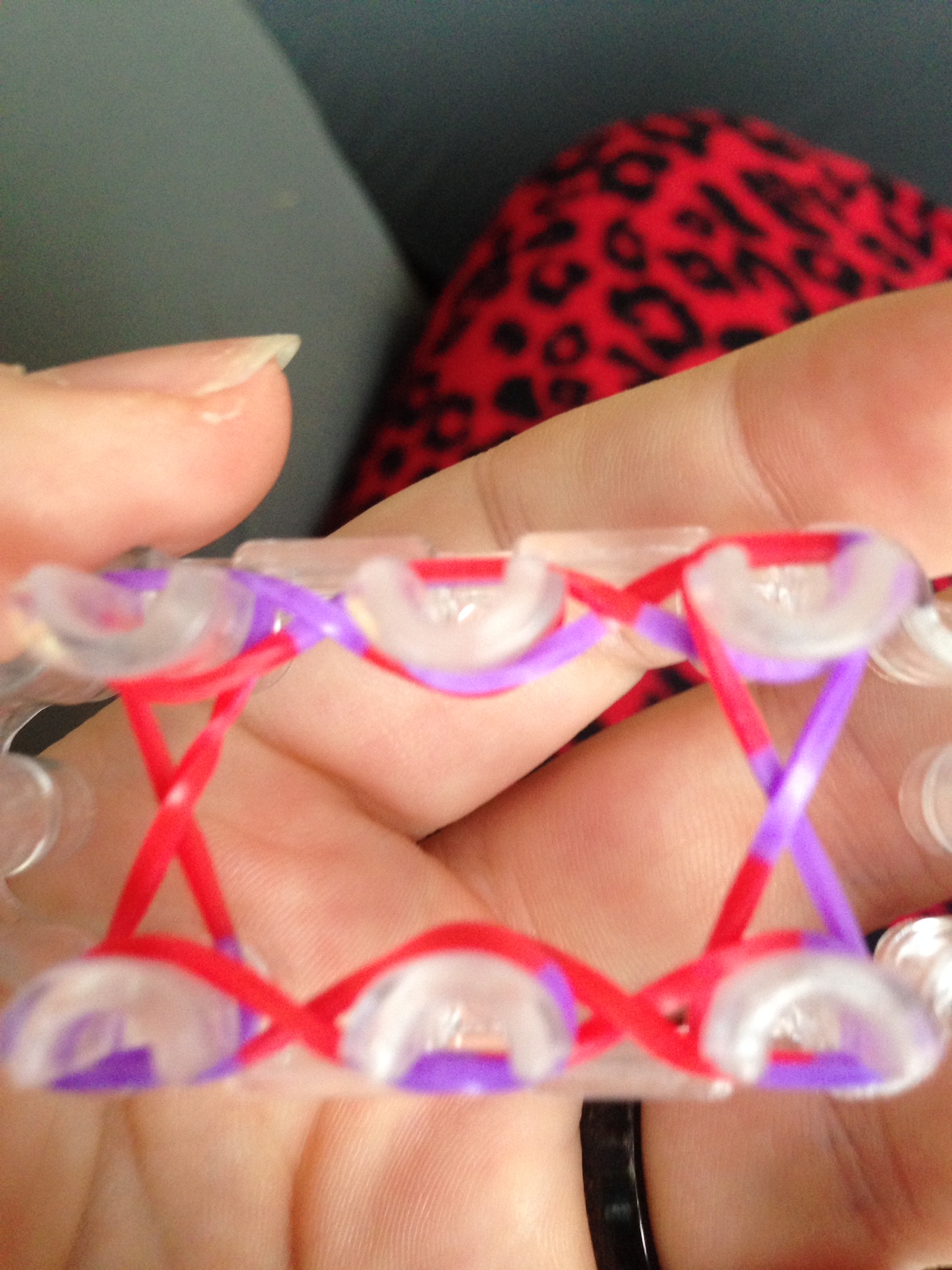 I then changed colour and placed a band over 2 pegs, but not twisting them this time so it looks like a 0.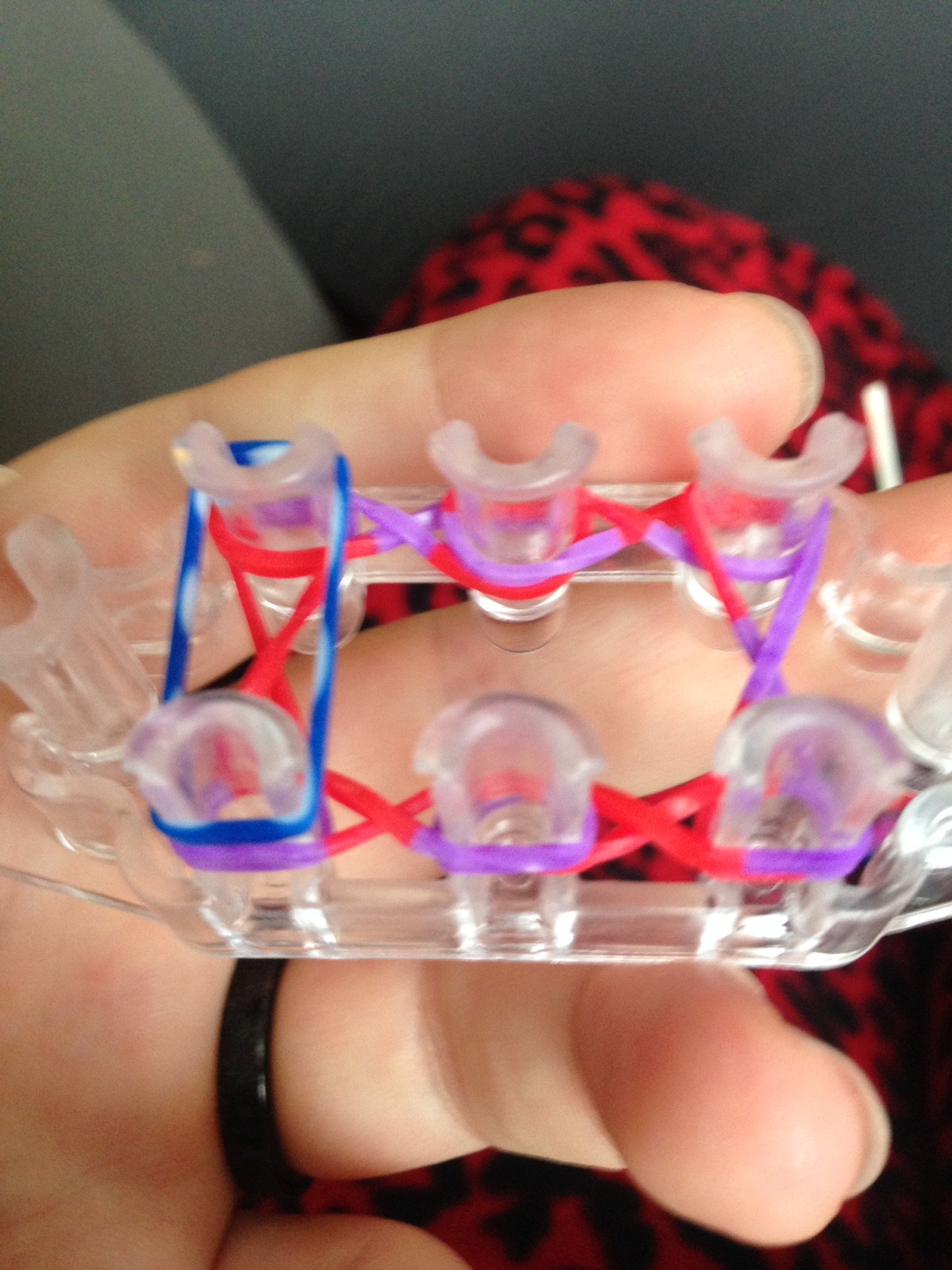 I always go clockwise as then I don't miss a peg by accident.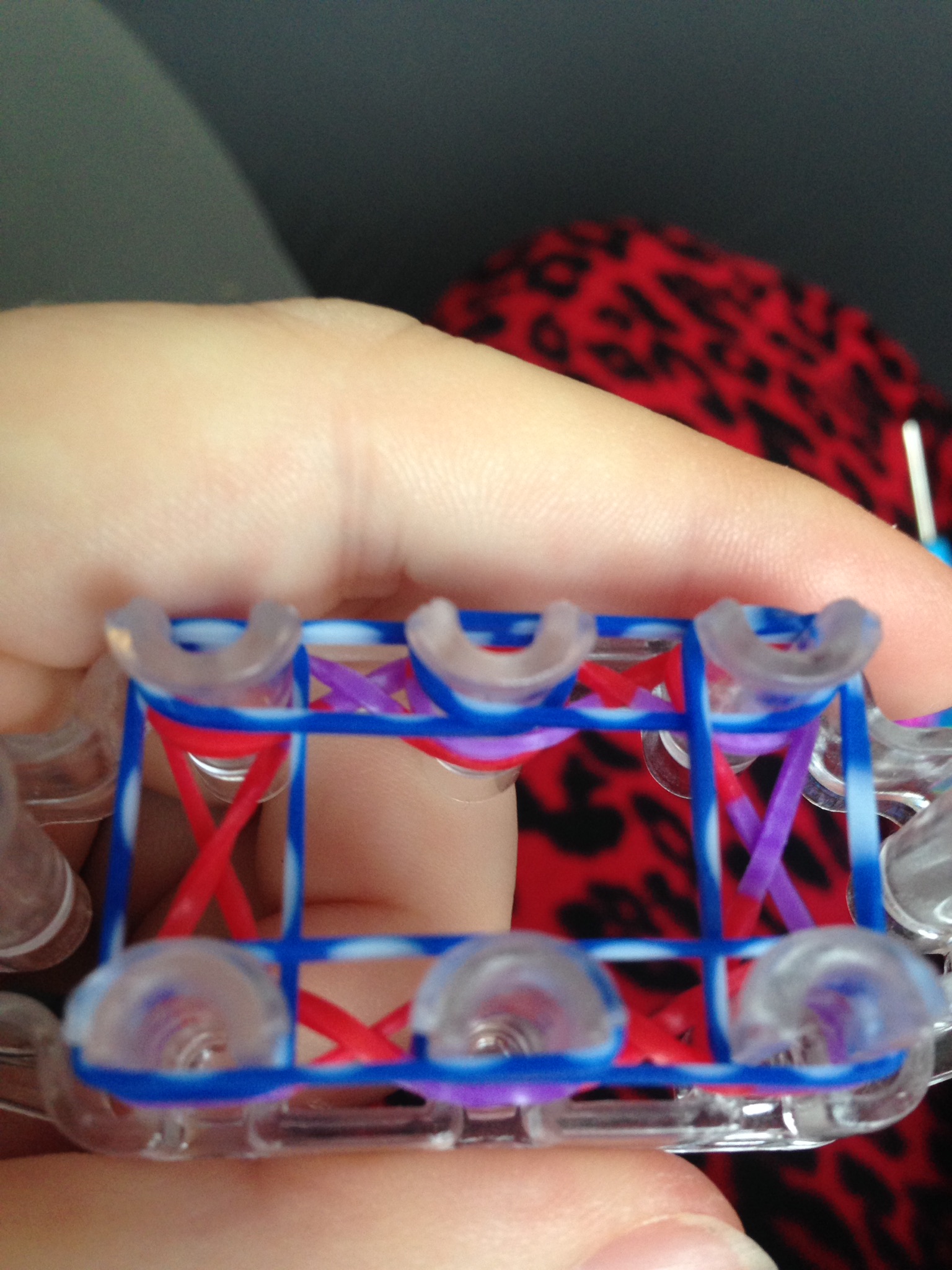 Now from the side it should look like 4 bands on each peg.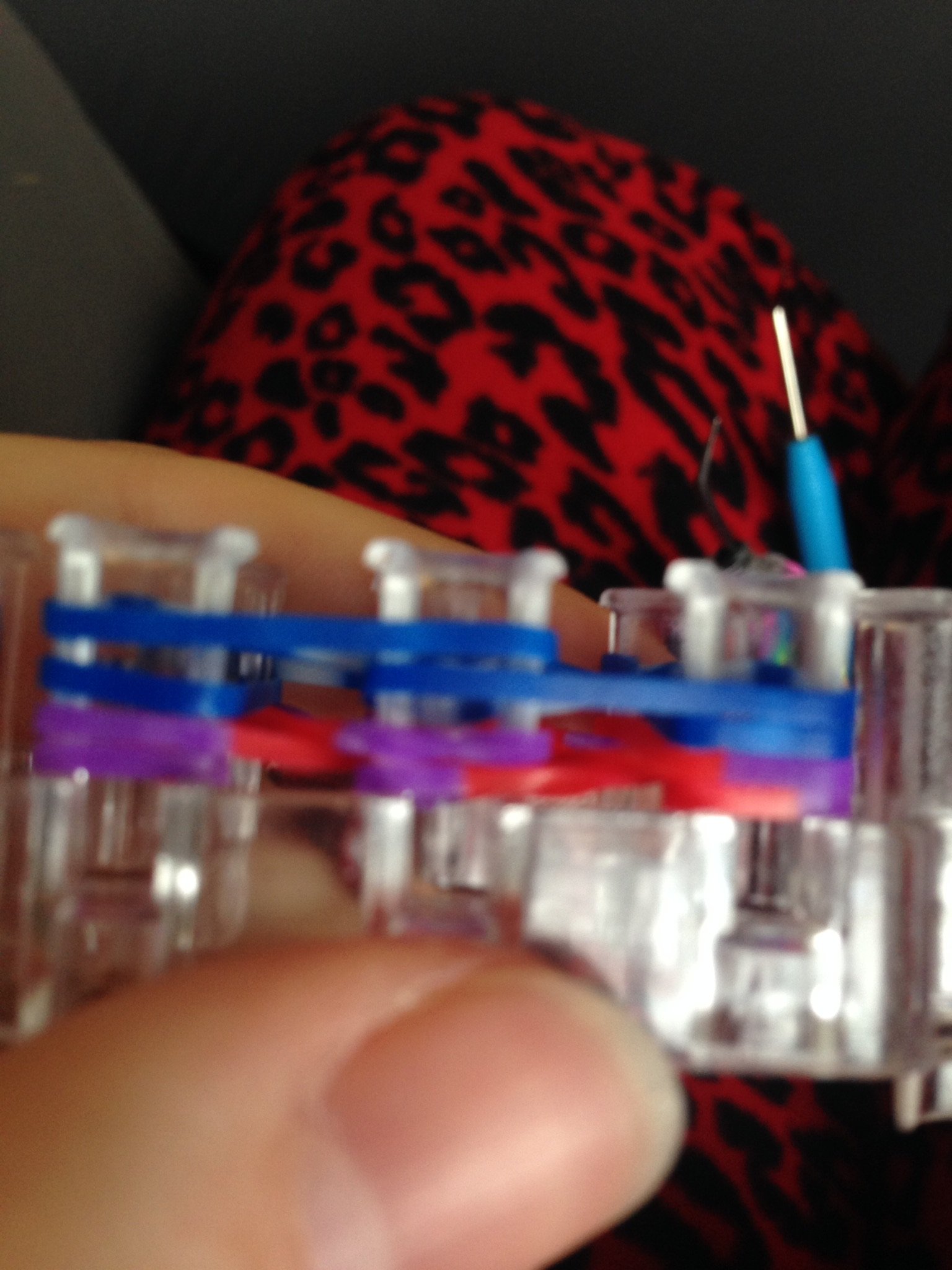 I pulled the bottom 2, which are the purple bands in this pic over the blue bands and the peg.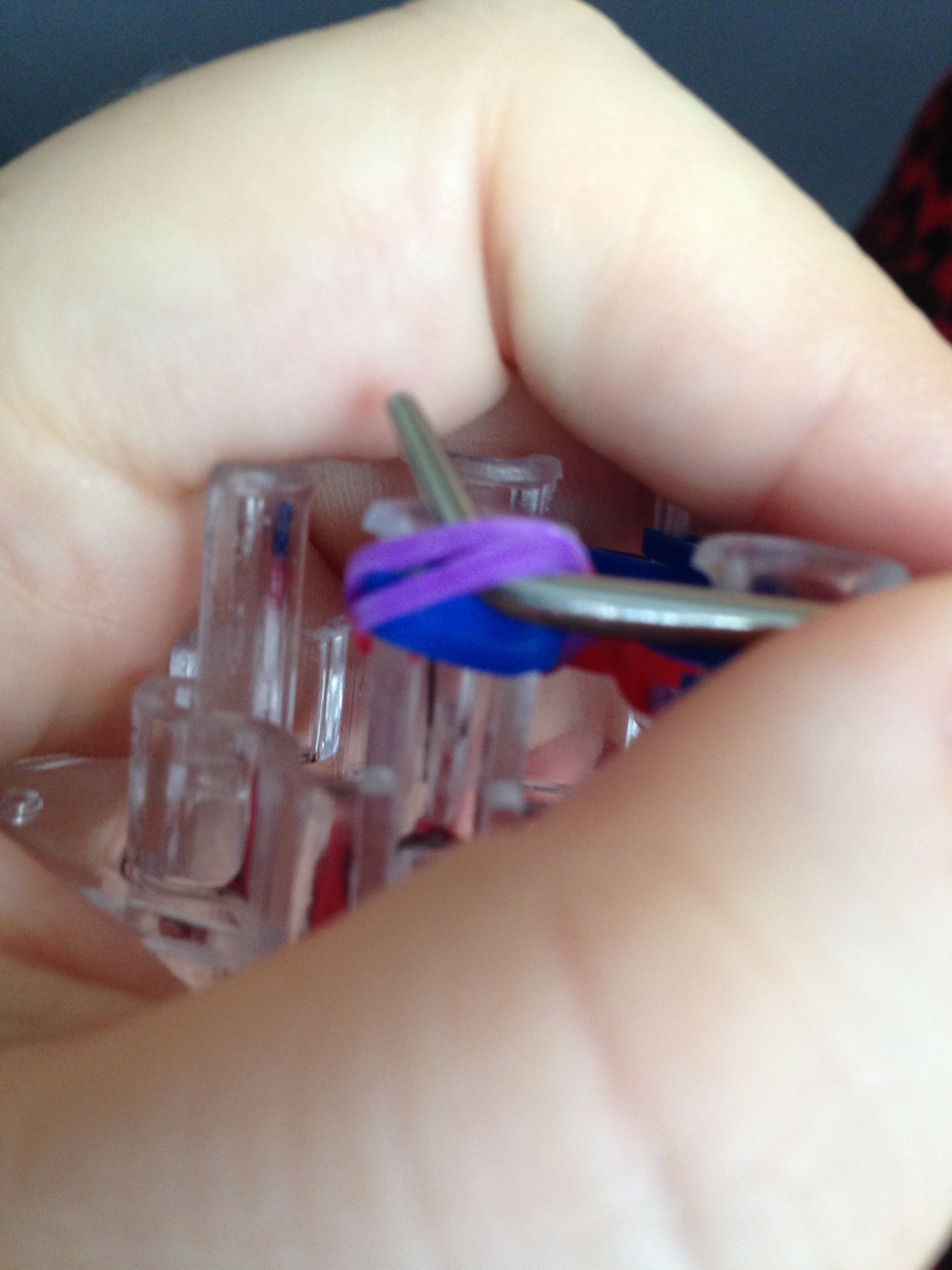 I continued to do this on each peg to get this pic.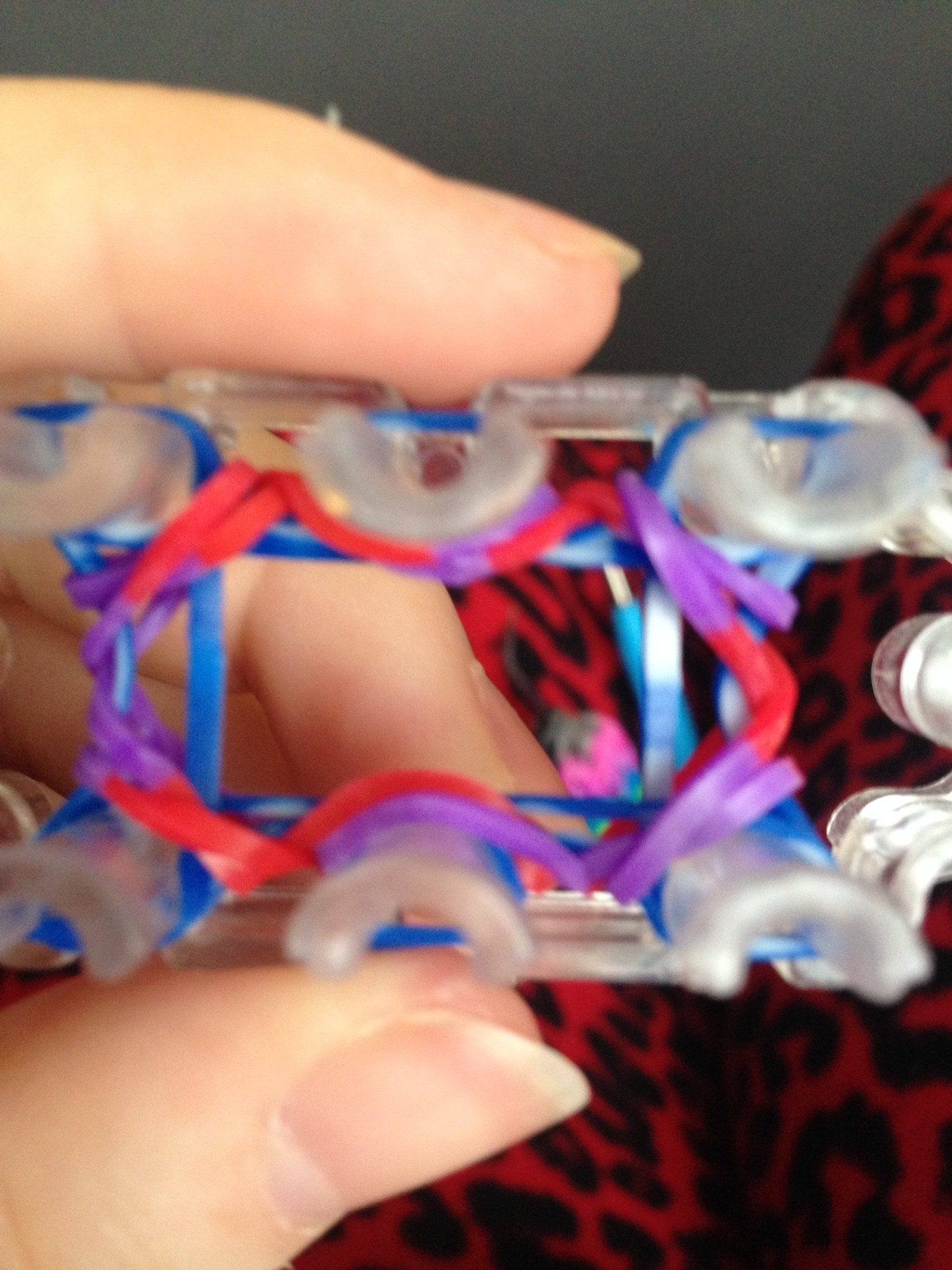 I layed out the bands in groups of 6 for the different colour changes to make the project quicker.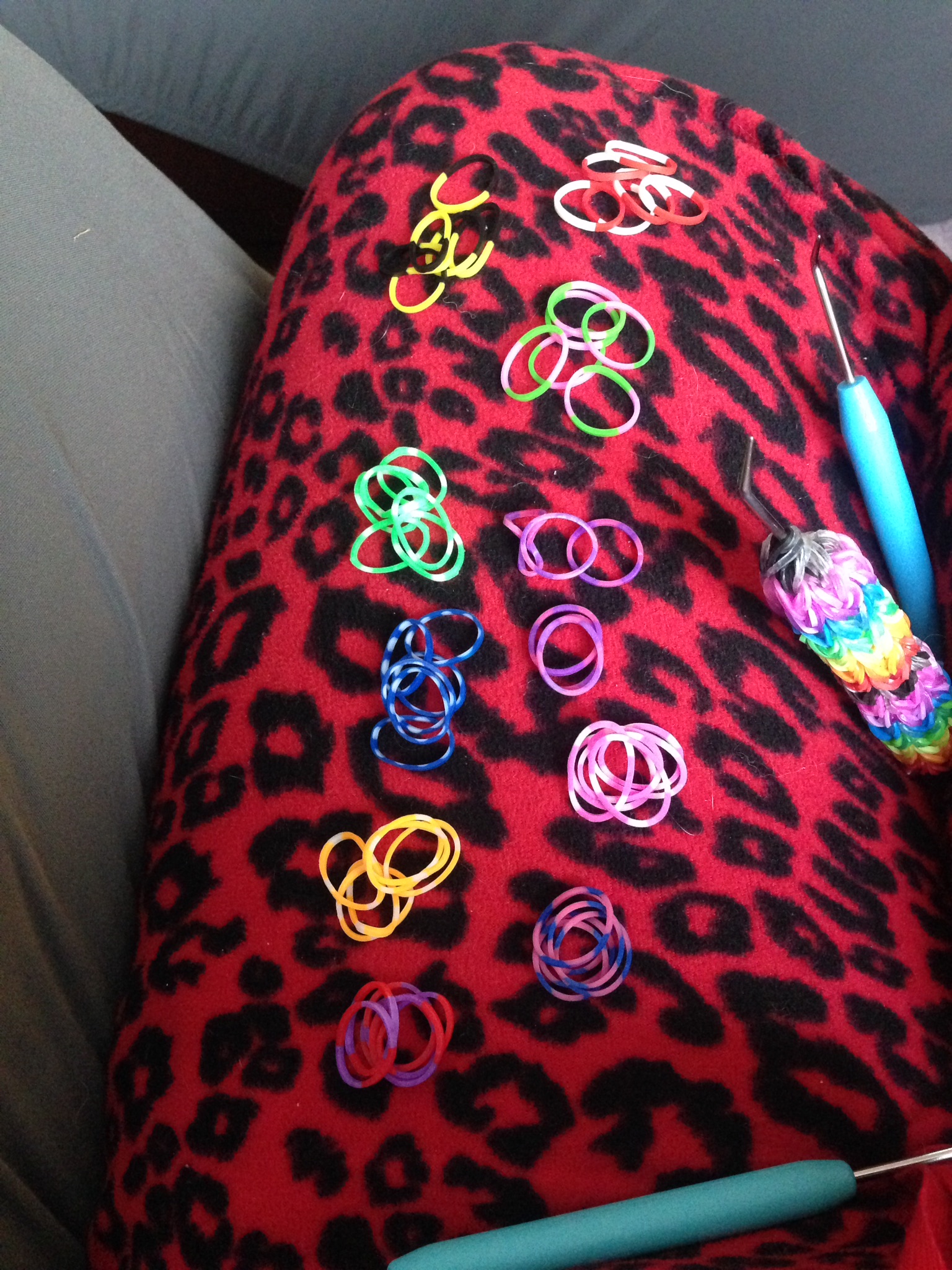 Once I had the length I wanted.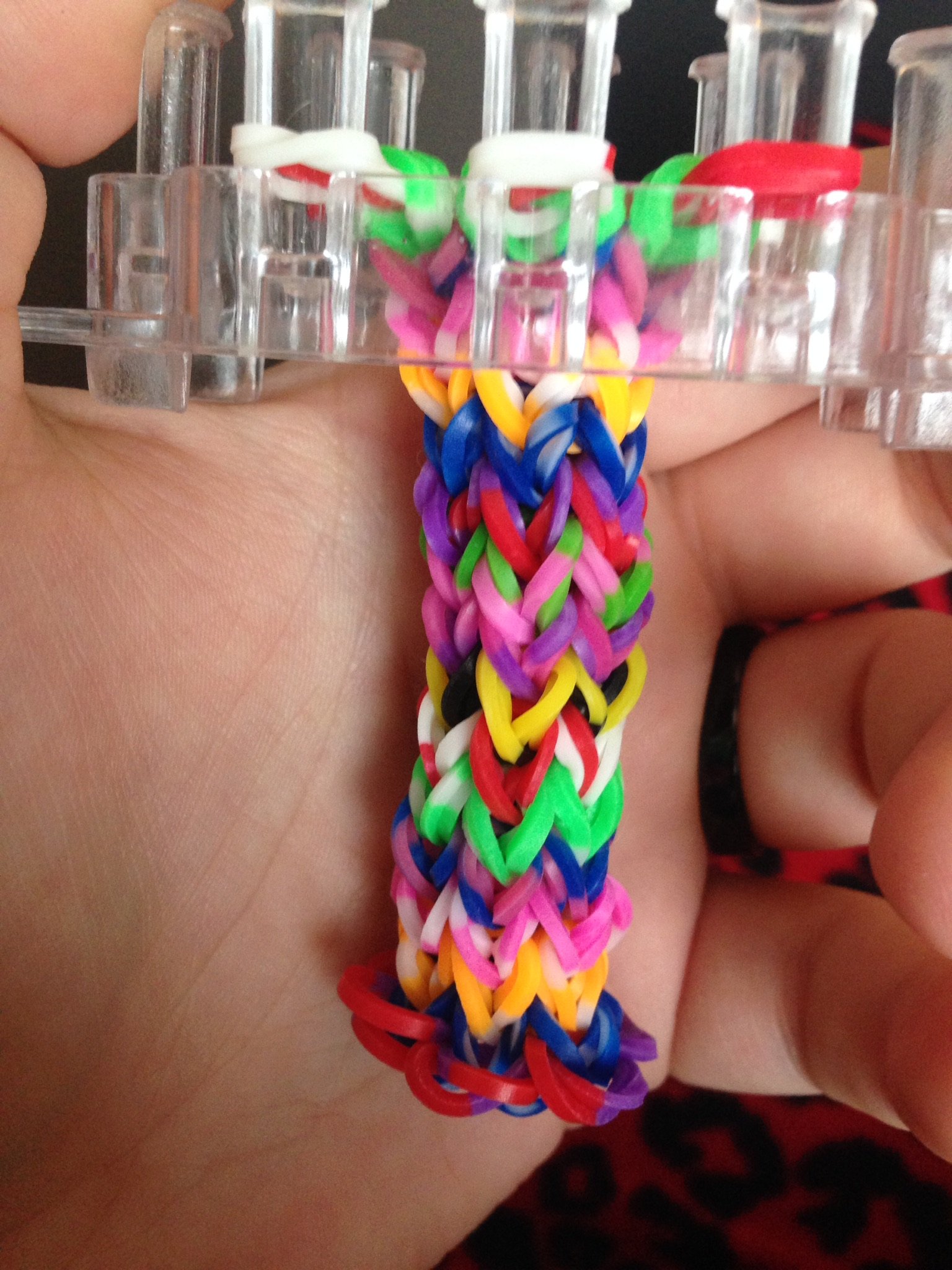 I put the loom hook through the middle of the tube now created. Just not all the way to the bottom.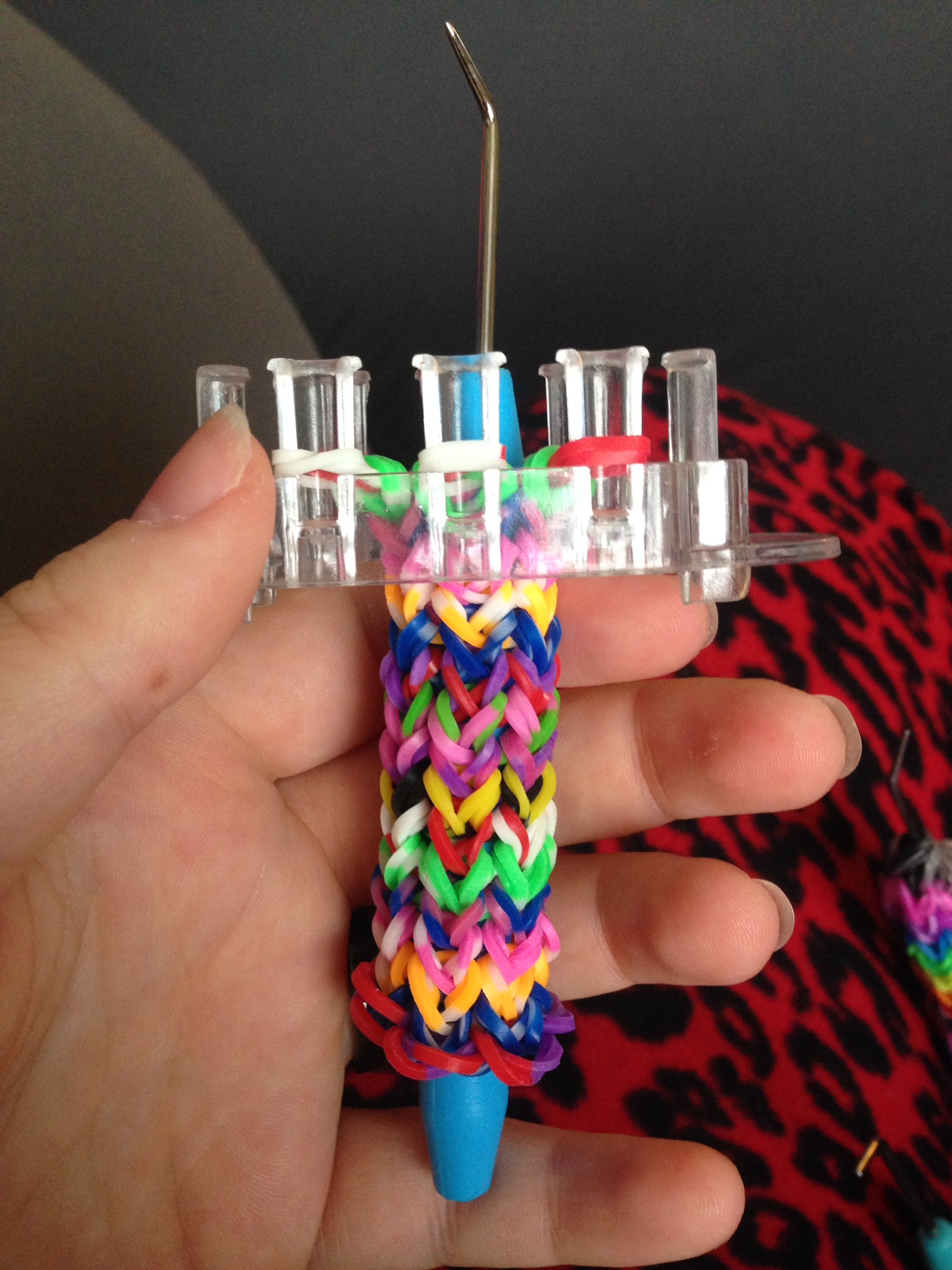 The loose loops at the bottom are then pulled over the bottom of the loom hook.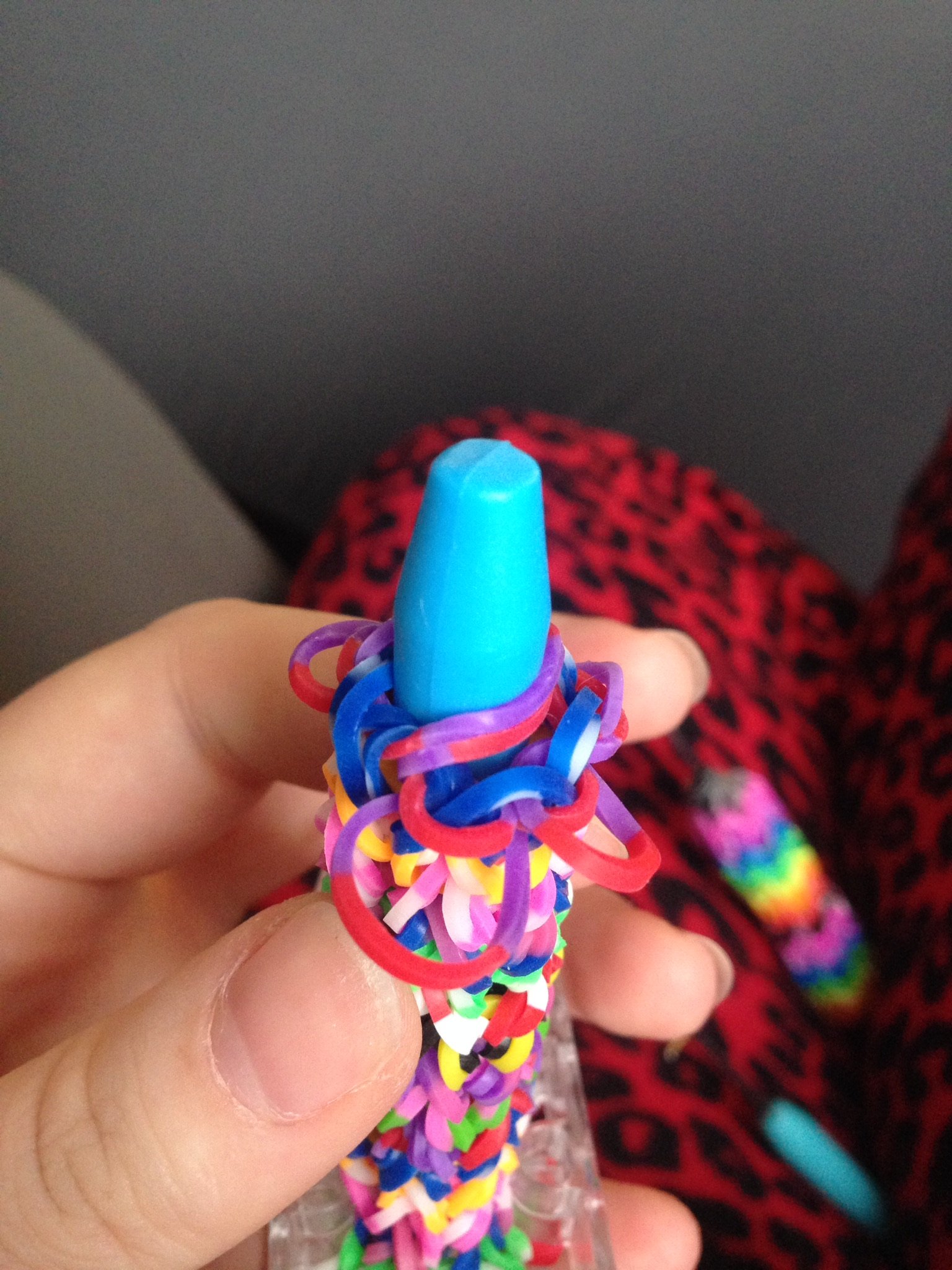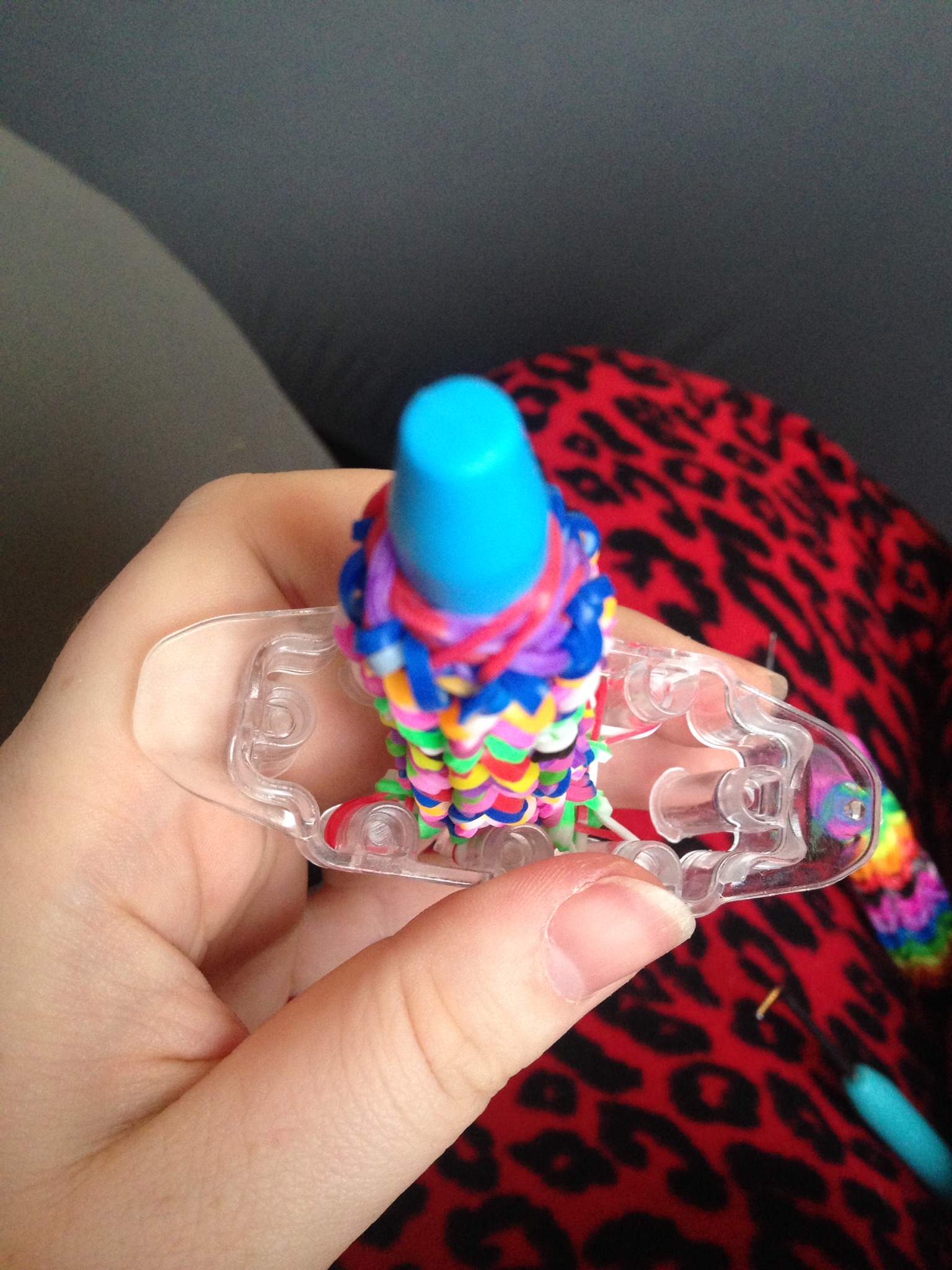 And do the same at the other end of the project with the top of the hook.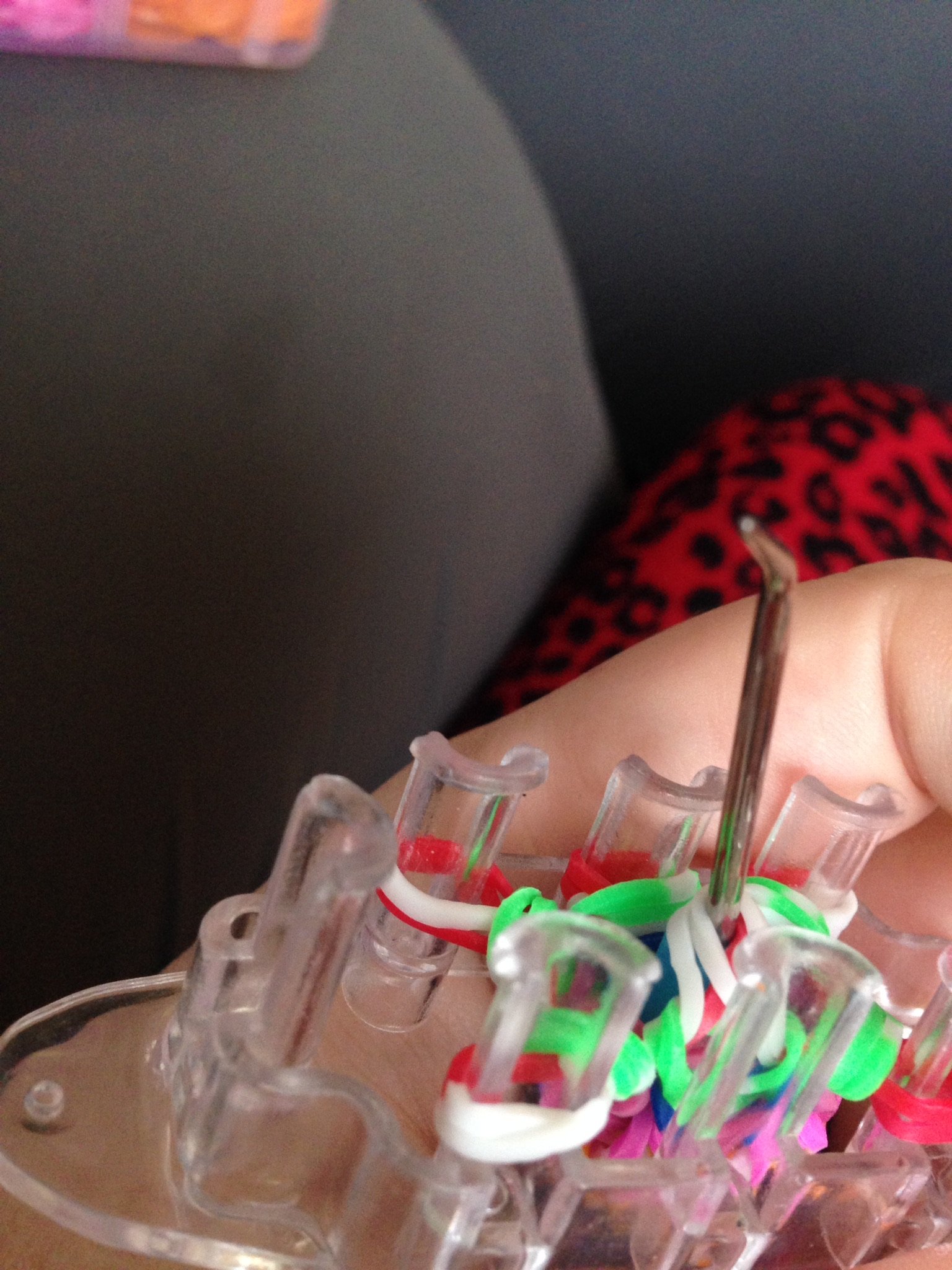 This is the finished project.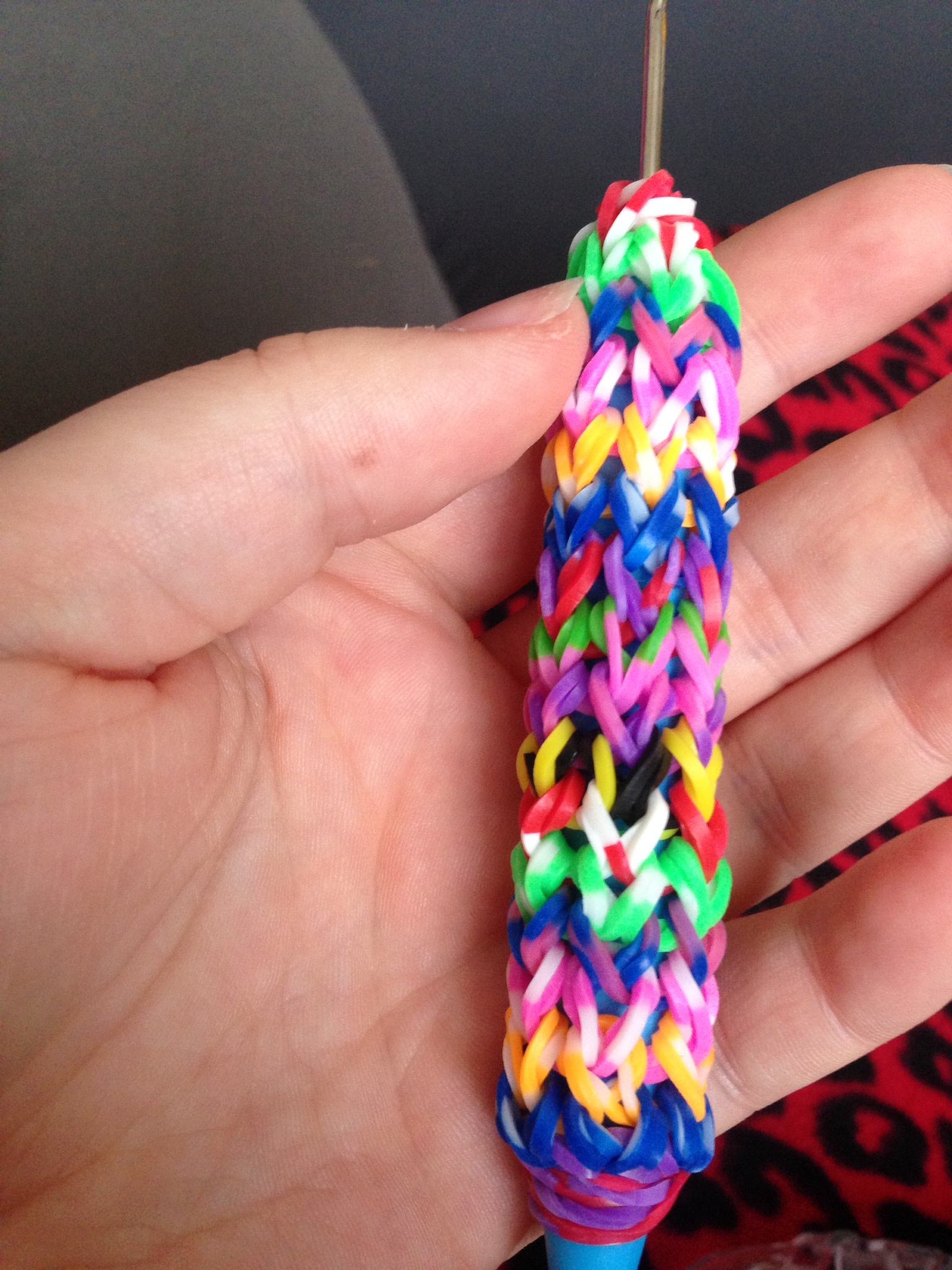 You don't have to just do this over 6 pegs it works over 4 or more and in odd numbers if you like. I changed colours after every row to create the striping effect.
You can use this for crochet hooks or pencils etc. It's very good for arthritis or for me with fibromyalgia.
So loom bands aren't just for kids!