Hello everyone! How are you today? I hope you had an excellent day today, because I want to show you again homemade crafts! hehehe
My super gift box: "Follow the steps of the game, and take a big surprise with each step!"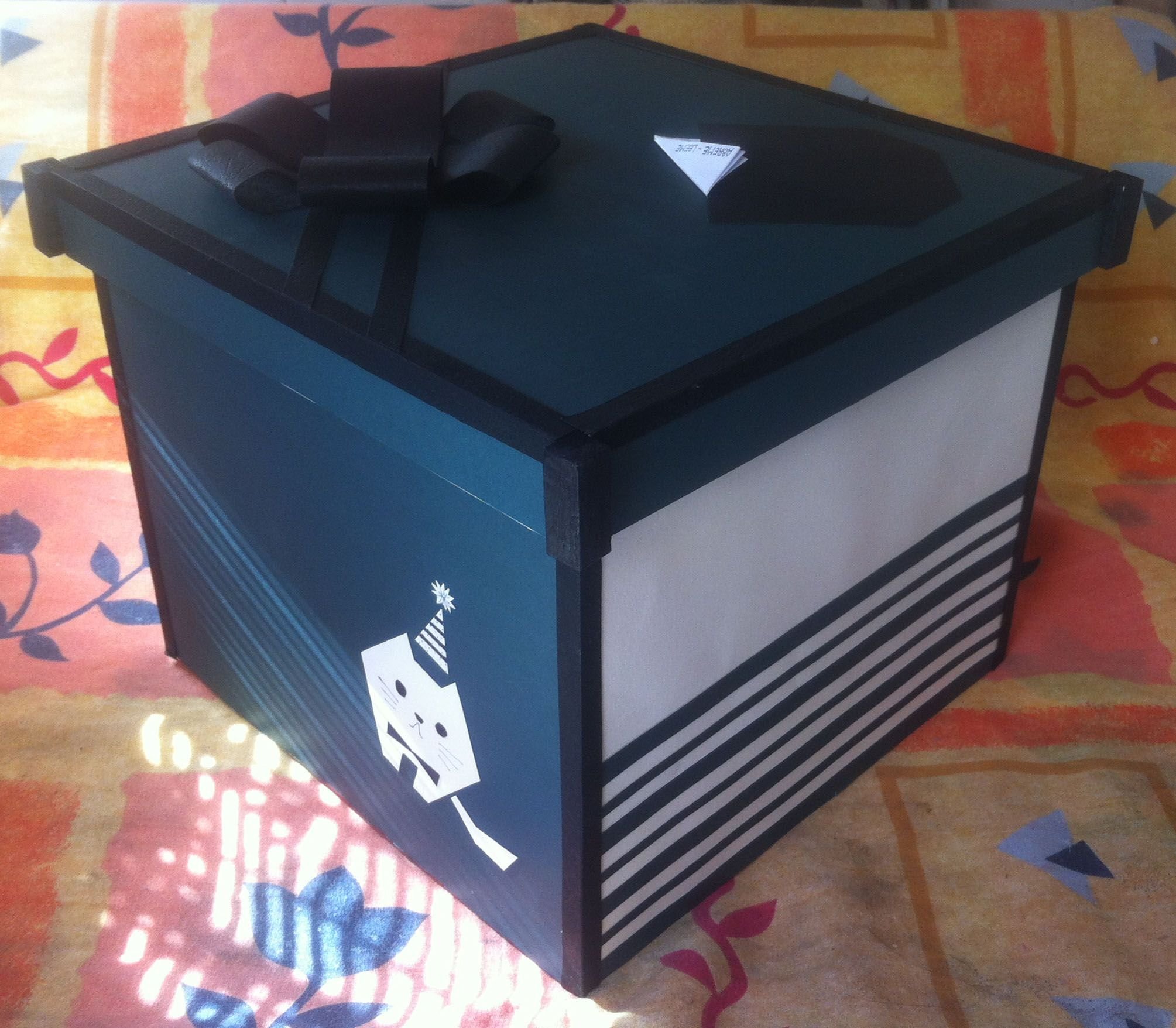 Why do I say it like that? Well ... the gift I got for the person was simple, but I thought: how do I make it seem less simple? And it occurred to me to make a big box with several internal boxes, directed by steps, and in each box I would explain something that the birthday boy has to do, along with a part of the gift (something small like candy).
Until you get to the last box and see the main and most important gift ~ :)
To start, I got many boxes that no longer had use, and cut: 4 perfect squares and 2 squares with about 5 millimeters bigger on each side (representing the thickness of the box), to make the base and lid of the box .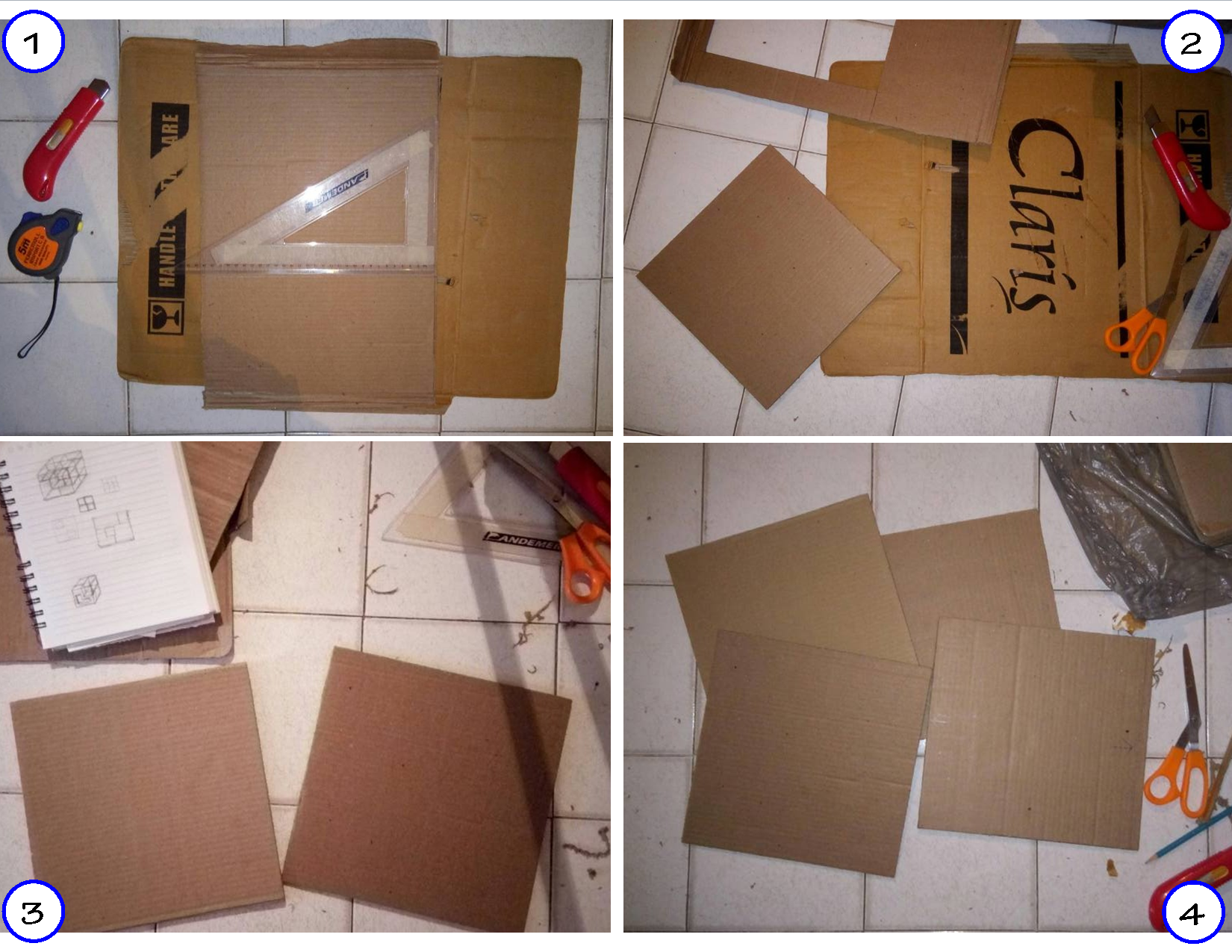 With double-sided and dull cardboard, I cover all the covers, leaving the white inner faces to write and draw any detail inside, and thus, when all the boxes are removed, the hidden message will be seen.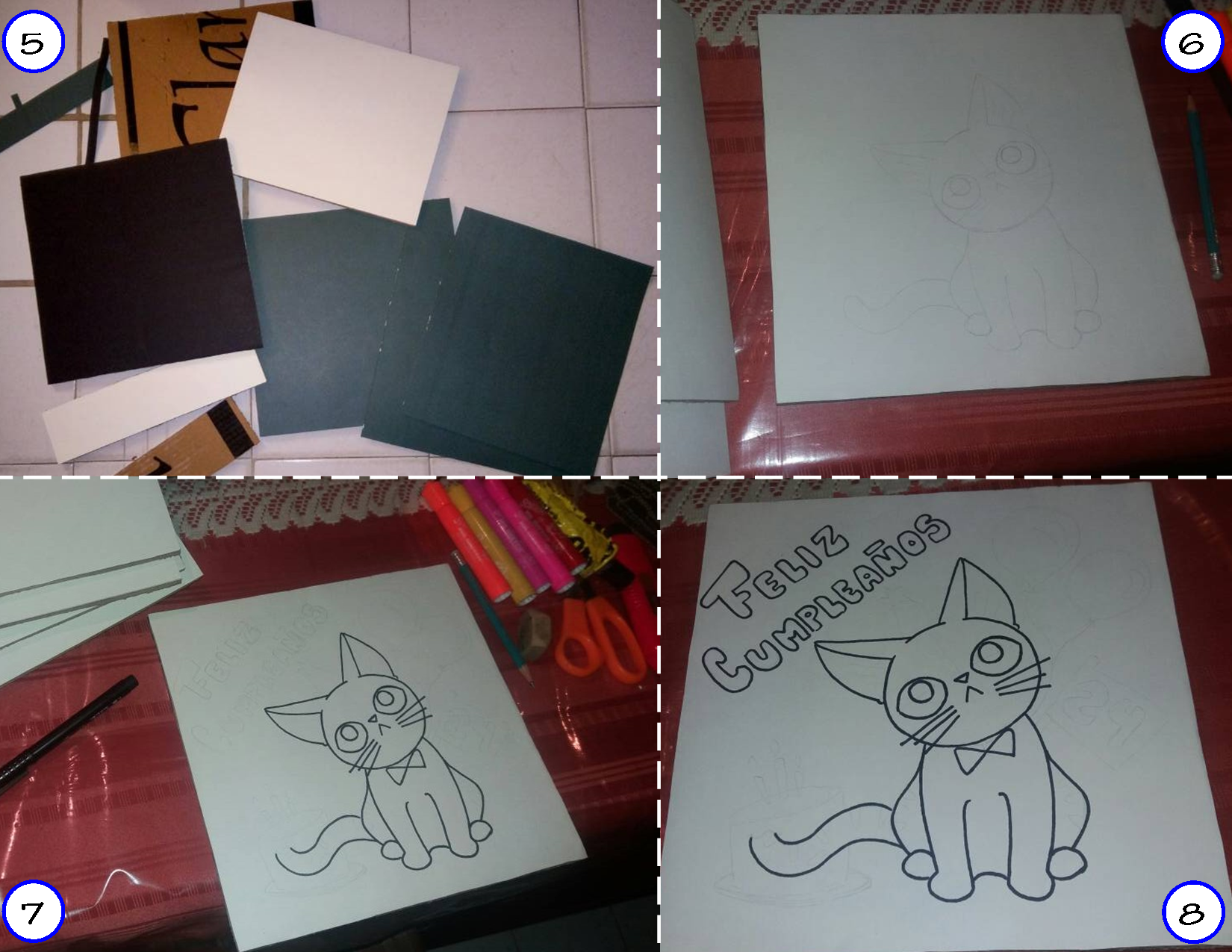 After having made the internal message (in this case I wanted to make a cat because the person loves cats), we proceed to paste all the caps.
Then, it is finished covering each side of the box in detail, and the last external details are added: how to cover the corners to protect them, the loop (which I made with the same material), and one or the other outside, like kittens of cardboard that I wanted to add to them so as not to make the box so serious:)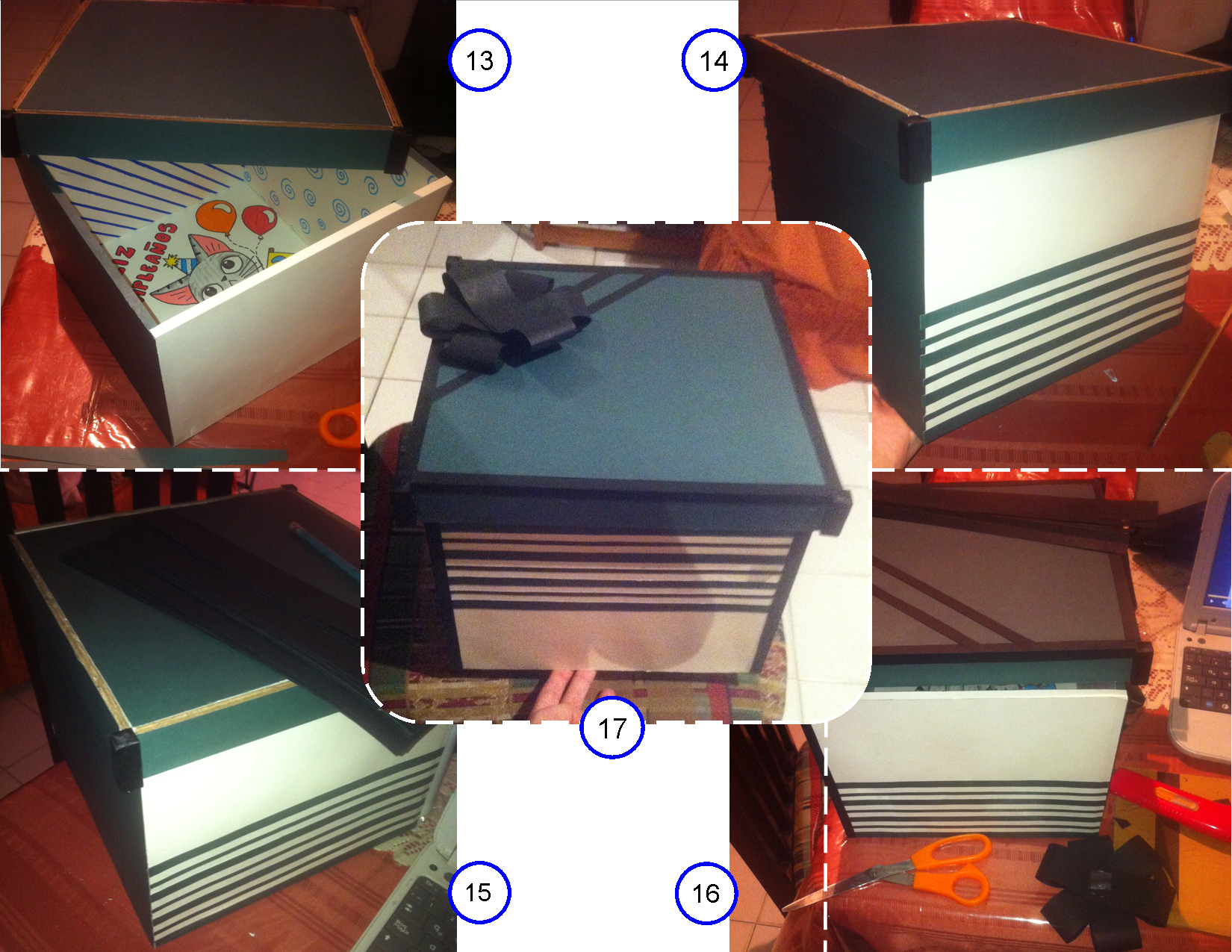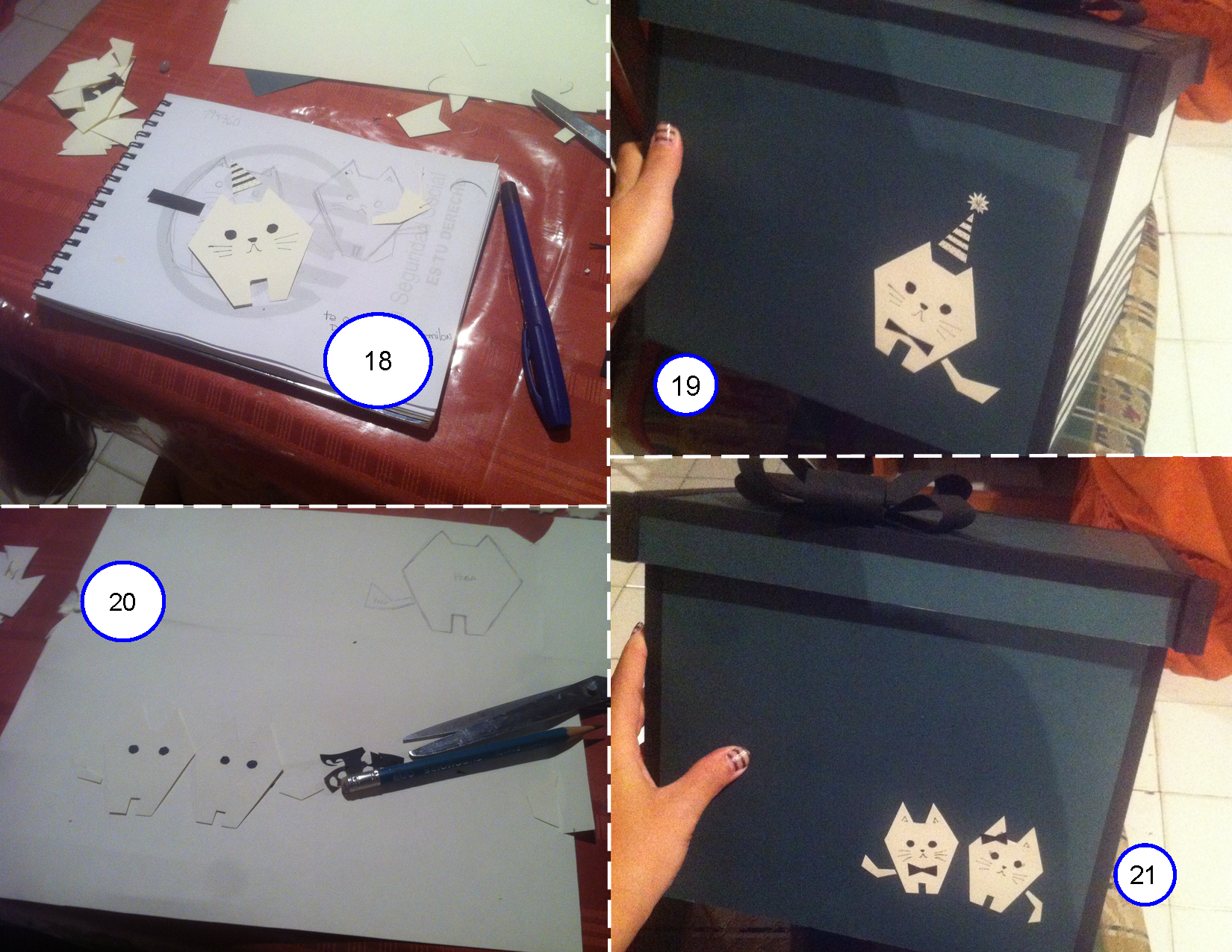 Finally: I searched (or can also do) smaller boxes, and listed them according to the steps to follow. In each box there is a letter with the next step and something small (like candy), until you get to the last and most important gift.
And add the letter from step 1 on the top cover, which would indicate the next steps, and the beginning of the game ~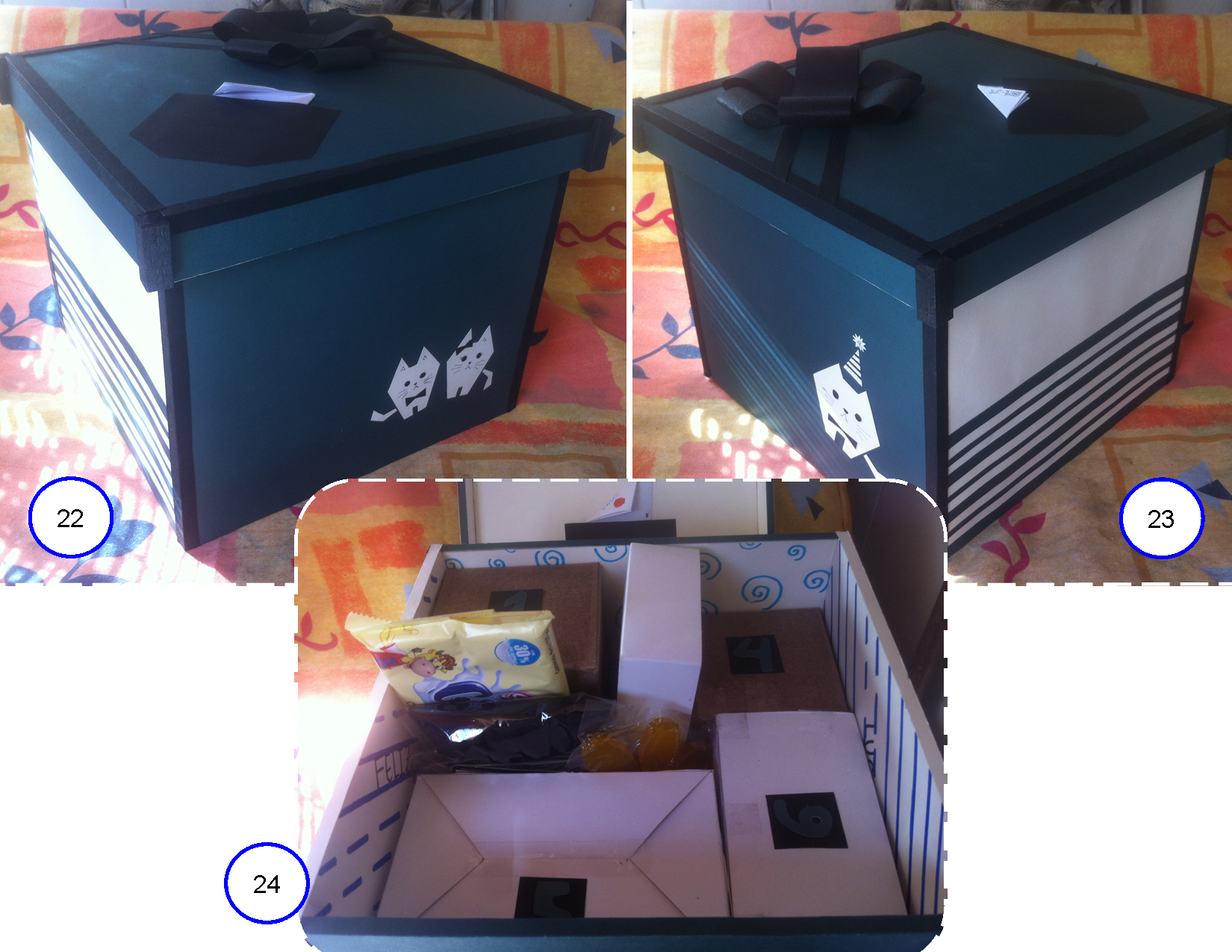 And Surprise! I hope you liked it!
See you later ~ :D