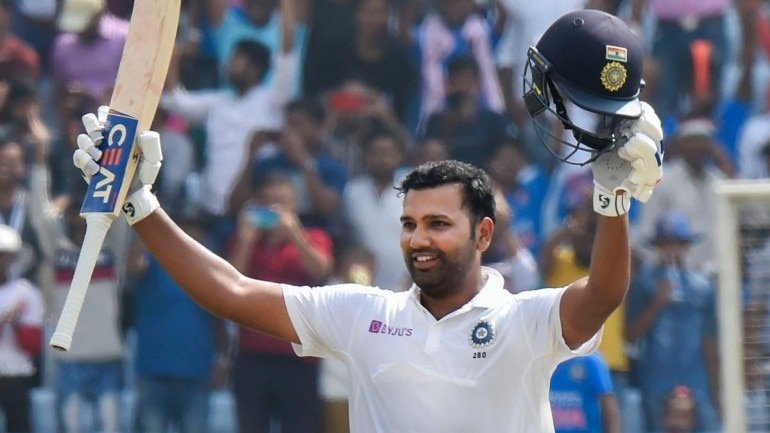 Source
Jaipur (Sports Desk) Rohit Sharma is in the test series against South Africa, he scored more than 500 runs in 4 innings. Not only this, Rohit Sharma has also been selected for Man of the Series for his brilliant performance. Rohit Sharma has now got the benefit of the great performance in the series.
Rohit Sharma, who scored 212 runs in the Ranchi Test, has jumped 12 places.
On the other hand, Virat Kohli has lost 10 rating points in his Test rankings. Virat Kohli scored 12 runs in the Ranchi Test match. Earlier, Steve Smith (937) was second only by one point. Let us know that Rohit Sharma is robbing him of bravery for his batting. Rohit Sharma made his Test debut as an opener and proved successful. The stain that Rohit Sharma had on the poor batsman of the Test has now been removed. The kind of batting that Rohit Sharma has presented in recent times in Test shows that he is also a big player of the Test.
After Rohit Sharma being successful in the Test, there have also been good signs for Team India that he has got an experienced opener batsman in the form of Rohit Sharma. Rohit Sharma is expected to perform in Tests even further, Rohit Sharma can now complete the task of not showing the test for the last few years.