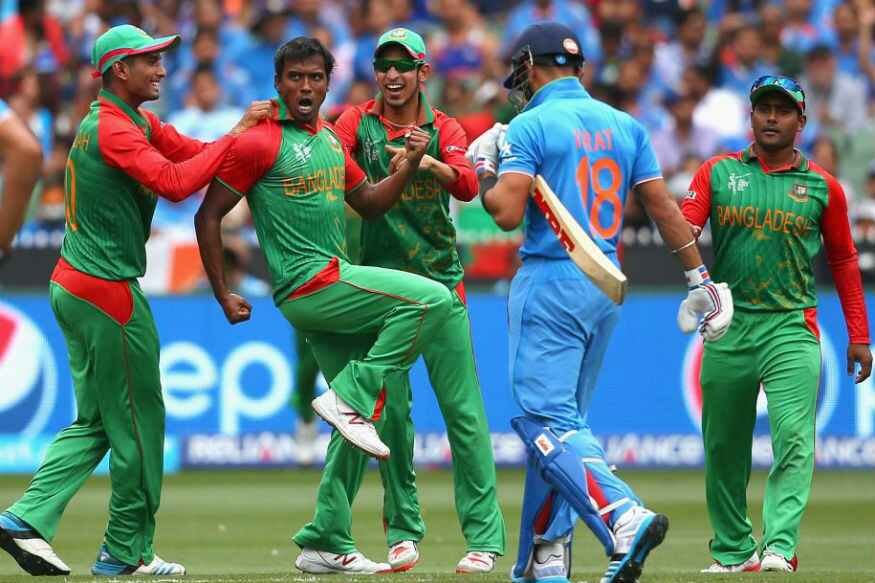 Source
The first T20 match of the three-match T20 series between India and Bangladesh was played at the Arun Jaitley Cricket Stadium in Delhi. Bangladesh's team won this first match of the series by a margin of 7 wickets.
The performance of 3 players of the Indian team in this match was very poor and it can be said that they are responsible for the defeat of the Indian team. In this particular article of ours, we are going to talk about the same three players.
Shikhar Dhawan scored 41 runs in this match for the Indian team, but his 41 runs have helped the opposition team win. In fact, Dhawan's 41 runs have come from a total of 42 balls. In T20 cricket you cannot expect such an innings from your opener batsman. Shikhar Dhawan was not able to bat aggressively from one end, due to which the other batsmen were under pressure and he was getting out. Shikhar Dhawan's innings has also led to the defeat of the Indian team.

Krunal Pandya showed a great game in batting, but he proved to be a failure on the bowling and fielding front. In his 4 overs, Krunal Pandya gave a total of 32 runs at an economy rate of 8. During this time he did not get even 1 wicket. The biggest miss from Krunal Pandya was during fielding. In the 18th over of Yuzvendra Chahal, he dropped a very easy catch of Mushfiqur Rahim, which later became the biggest reason for the defeat of the Indian team.

Khalil Ahmed spent a total of 37 runs in 4 overs of his quota at an economy rate of 9.25. During this time he got only 1 wicket, he was handed the 19th over of the innings. At this time, Bangladesh needed 22 runs off 12 balls to win, but Khalil spent 18 runs and his mistake was heavy for the Indian team. Khalil Ahmed has been playing for the Indian team for a long time, but So far, he has not been able to do anything special for the team.