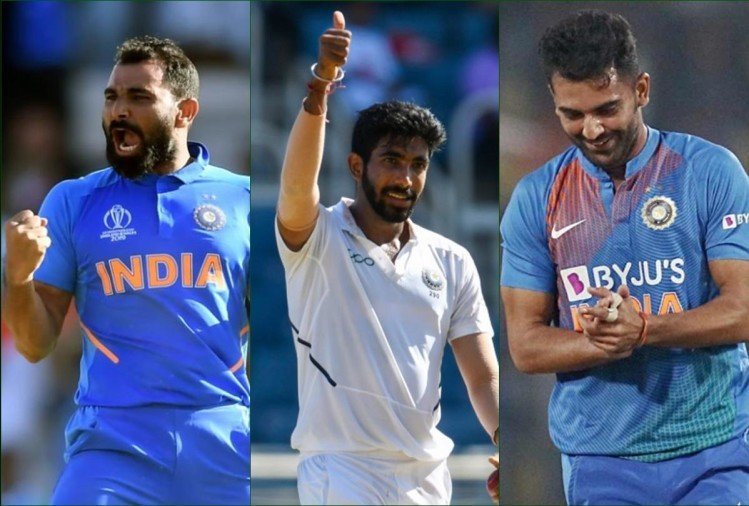 Source
Indian cricket team's fast bowler Deepak Chahar has bowled tremendously in the T20 series against Bangladesh, due to which Team India won the series 2–1. In the last match of this series, Chahar won the hearts of all with 6 wickets.
Chahar vs Bumrah: Who is the best bowler after the first 7 T20 matches.
Let us know that Deepak Chahar has played only 7 T20 matches in international cricket, in which his performance has been better.
In today's article, we are going to know which one of the best performances of Deepak Chahar and Jasprit Bumrah during the first 7 T20 matches.
Deepak Chahar figures in T20 International cricket
Deepak Chahar has been seen bowling in 7 innings of 7 matches in T20 cricket for Team India, in which he has taken 14 wickets with an excellent average of 10.00. Chahar's best bowling in T20 cricket has been 6 wickets for 7 runs.
Talking about Jaspreet Bumrah, he also bowled in 7 innings of 7 T20 matches. At that time, Bumrah took 10 wickets at an average of 17.20 and an economy of 6.75, scoring runs. Bumrah's best bowling in T20 International cricket was 3 wickets for 23 runs.