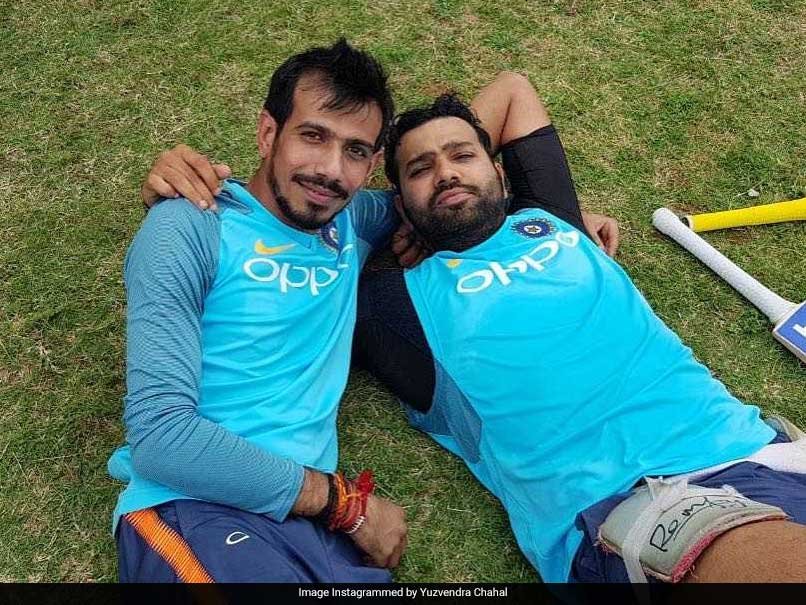 Source
There is a very good friendship between Rohit Sharma, the vice-captain of the Indian team and Yuzvendra Chahal, the wrist spinner. Which is often seen. These two players often drag each other's legs on social media. Now Yuzvendra Chahal has praised Rohit Sharma's anchoring skill on social media.
Yuzvendra Chahal praised Rohit
In the Kolkata Test, the Indian team defeated Bangladesh by an innings and 46 runs. Ishant Sharma and Umesh Yadav, who were the heroes of this victory, were interviewed by Indian team opener Rohit Sharma on BCCI TV. Posted by BCCI. After which Chahal TV anchor and Indian spinner Yuzvendra Chahal posted on social media praising Rohit Sharma and said
Our new anchor Rohit Sharma did a great job, keep going very well, young man
In fact, when Chahal is present in the team, the interview of fellow player takes Yuzvendra Chahal himself. Because of which he is making fun of Rohit Sharma.