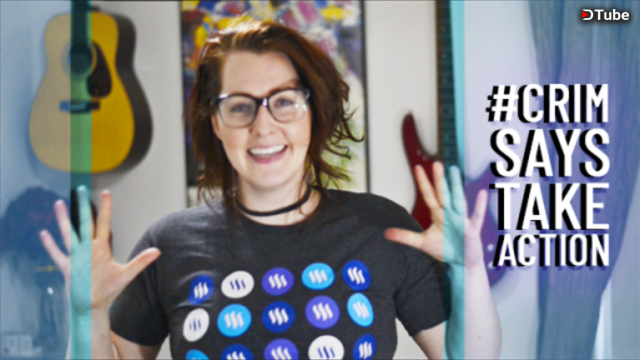 ---
In this video, I talk a bit about how we as a community can take action now to help define, change, and inspire with the Steem brand story.
 
      We have a unique opportunity right now to change the course of Steem away from confusion with Steemit Inc and towards what we see and love about it. Whether you're focused on Dapps and games, you're a content creator, an investor, an entrepreneur, a content creator, or a crypto crazy enthusiast, the way that you see and understand Steem is valuable, and really important to helping others see and understand! We've had an incredible few weeks full of talks, planning, leadership and community groups coming together... but if you're really not sure where to start, or you don't feel like you have the time or aren't comfortable seeking out a huge role, then this fun little challenge is aimed at you.
Momentum is one of the hardest things to build. It takes a first step — even if that first step is a bad Dtube video, some silly memes, a few dorky gifs and some big hearts.
 
      This week I'm challenging you to do something simple and fun. Steem is not just "post and get paid!" Steem is a set of tools that allows for platform building that has brought an incredible community together around fast, fee-free transactions, censorship resistance, open source technology, original content, and shared interests. Steem is a turnkey blockchain, made for sharing. As part of this experiment, think about what this might mean to you, and how this might influence the story you tell about Steem. Then, make something silly, make something fun, make pretty much anything, and take that first step with all of us about changing what's out there about Steem. This isn't a job for a perfect team of highly trained professional market spin doctors... THIS IS A JOB FOR A COMMUNITY OF PEOPLE WHO LOVE TO MAKE TURKEY AND BEE MEMES! (You should probably watch the video, or this last sentence might sound like I'm having a stroke. I promise it's relevant.)
I'll be giving away a Steem tshirt, some STEEM, and voting and sharing around whatever it is that gets made because of this.
 
      If you can, please use the #crimsaystakeaction tag if you can remember, as it will help me find your stuff to appreciate on. This is for fun. This is an excercise in getting people in the community seeing what it feels like to throw caution to the wind and to make something fun that tells the story of their Steem! I'm doing a lot of work in the marketing and branding arena, and I want to be more in touch with ALL of the people who are proud members of the community who feel like there's something they could be doing right now, but they aren't sure what. I'm excited to see through your eyes and to laugh at your jokes... and to send you bees in the mail be a part of the story of Steem.
Bonus Content: this is my second Dtube video and it's hilariously bad. I know. I do editing and animation for clients, and manage to totally botch my own video. IT'S ENDEARING, OKAY?
 
      If you're planning on becoming a video content producer, please learn from my silly mistakes. I pulled some really distinct crummy moves in this one and they're terrible, but we gotta get this show on the road, so here's the video in all of it's real, true, crummed out glory. #tooreal
Don't walk your dog in the rain seconds before you film so you're weird and damp and uncomfortable and worried about your limp wet hair sticking to your face
Don't choose ten minutes before you leave for work to film so that you're watching a ticking clock and ad-libbing without a script because it turns out you will miss things you want to say
Don't have both your camera and your lighting pointing upwards at your face.... helllllooooooo faux double chin!
If you're a professional photographer who shoots in manual mode, then FFS check to see if your camera is still in manual when you film so that your entire video isn't fuzzy and out of focus because you move and gesture like a crazy person and step off your mark constantly
Make sure if you stabilize your video to make it nicer to watch that you realize that it sometimes cause dorky black triangles on the edges of the shot and you will look like someone who has no idea what the hell they are doing
OKAY so, TL;DR: make something this week. I don't care what it is. Tell me the Story of Steem, in whatever manner you choose. Share it with others. Make it cute, funny, short, long, with your talent or as a parody. Just DO something. #CrimSaysTakeAction 🖤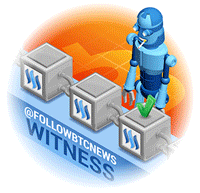 Hi, I'm Crimmi. I run a top 20 STEEM witness with
@followbtcnews
. Please reach out on Steem.Chat or Discord any time! If we haven't earned your vote, please consider
SteemTipper
, our community work, and
STEEM.Chat
—
vote for followbtcnews
if you feel we're doing a good job.
---
▶️ DTube
▶️ IPFS