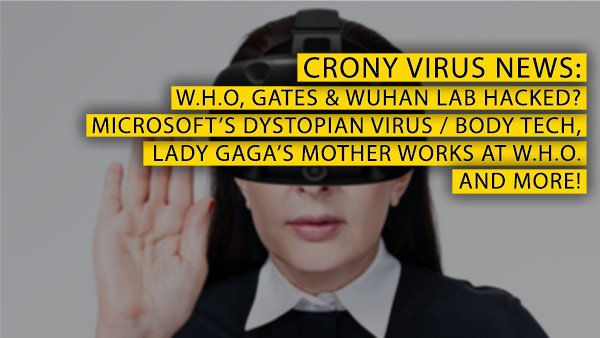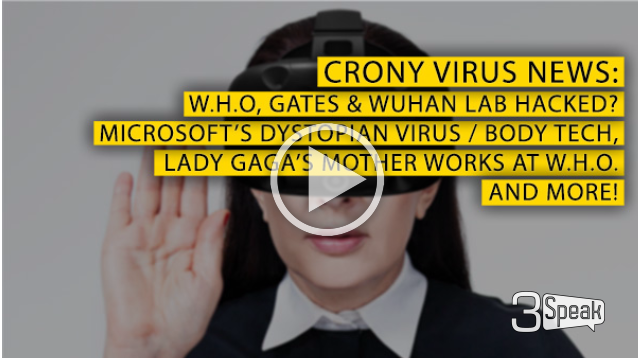 ---
An epic level of news stories continue to flow through the internet relating to investigations into the ties of high profile groups such as the WHO and Gates Foundation to dubious cronies with quite possibly nefarious agendas.
Twitter has been awash with talk of a hack into the Gates Foundation servers, WHO servers and the Wuhan labs. This is said to have taken place some time ago with data having been collected. So far only a list of logins has been released. I have not attempted to use any of them and will not since I prefer to remain safe and I am sure plenty of others will be playing with them who have no connection to me whatsoever. No solid data has been forthcoming as yet.
China has been busy arresting pro democracy activists.
UK has been trialing a vaccine out of Oxford university - Homebase of the eugencist network identified by Carroll Quigley, Ivy League Historian:
https://peakd.com/politics/@ura-soul/the-whistleblowers-series-13-representative-democracy-is-a-con-game-designed-by-a-hidden-network-of-oligarchs-a-highly-respected
Facebook and Vimeo censoring valid content for nonsense reasons.
Trump Supports lockdown protests in the US ?
Wishing you well,
Ura Soul
Links
---
Railway St. near Wet Market In Wuhan:
https://en.wikipedia.org/wiki/Hankou_railway_station
Map of area:
https://www.google.com/maps/dir/Huanan+Seafood+Market/%E6%B1%89%E5%8F%A3+China,+Wuhan+Shi,+Jianghan+Qu/@30.6176813,114.2574252,831m/data=!3m1!1e3!4m13!4m12!1m5!1m1!1s0x342ea94ab99e2bfd:0x5ba9b4b6604c943d!2m2!1d114.2616875!2d30.6177919!1m5!1m1!1s0x342ea94cc429a4c7:0xaace914adac53d7c!2m2!1d114.255015!2d30.619159?hl=en
Hong Kong Democracy activists arrested:
https://www.nytimes.com/2020/04/18/world/asia/hong-kong-arrests.html
UK Trials Vaccine:
https://www.independent.co.uk/news/uk/politics/coronavirus-vaccine-uk-nhs-matt-hancock-latest-a9476901.html
Lady Gaga's connection to Tedoros and WHO:
https://www.who.int/dg/speeches/detail/who-director-general-s-opening-remarks-at-the-media-briefing-on-covid-19---17-april-2020
Microsoft's patent for body scanning cryptocurrency tech:
https://patentscope.wipo.int/search/en/detail.jsf?docId=WO2020060606&tab=PCTDESCRIPTION
Microsoft patent for synthetic viral tech to edit genes of humans:
https://patentscope.wipo.int/search/en/detail.jsf?docId=US43019002&tab=NATIONALBIBLIO
WHO spends more on travel costs than fighting AIDS
https://nypost.com/2017/05/21/who-spends-more-on-five-star-hotels-than-fighting-aids/
Vimeo Bans Documentary Exposing "Big Pharma's" Influence Within The World Health Organization
https://www.collective-evolution.com/2020/04/20/vimeo-bans-documentary-exposing-big-pharmas-influence-within-the-world-health-organization/
Mark Zuckerberg: Lockdown Protests Are 'Misinformation,' Facebook Will Ban Organizers
https://www.breitbart.com/tech/2020/04/20/mark-zuckerberg-lockdown-protests-are-misinformation-facebook-will-ban-organizers/amp/
Protesters in Texas, other states demand end to lockdowns day after Trump's 'LIBERATE' tweets:
https://www.nbcnews.com/news/us-news/protesters-texas-other-states-demand-end-lockdowns-day-after-trump-n1187026
#cronyvirus #covid1984 #covid19
---
▶️ 3Speak
---
Originally posted on my HIVE Blog. HIVE is DECENTRALISED and the ONLY Social Networking Blockchain I Recommend.
---
---
---