Appic can be said to be the next generation for the social media app. If steemit I can say a blog like medium, blogger, reddit and so on. This appic can I say as an instagram twin but an upgrade version or more to the existing blockchain features.
Sila baca di bawah...
---
||Home||
|Website|Twitter|Facebook|Telegram|Tumblr| Tradingview|
---

---
What is Appics In The Blockchain World?
Users who spend their time and their creativity to post to content are sources of revenue for any social platform.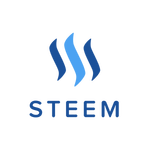 This concept discusses some of the core issues faced by social networks due to the dependence on advertising as well as problems involving other blockchain. APPICS is not just a mobile application that allows users to monetize their posts, but will indirectly introduce the blockchain industry in the social media world.
In my opinion, this Appics is very interesting and somewhat different from other social media blockchain systems. If you have been following my writing, you must have read about dtube, busy.org where the web uses steemit as their medium to allow users like us to profit.
dtube and also busy.org use the direct blockchain steemit. where the account is the same as the account in steemit and also if you post in dtube, it will appear also in steemit.com.
Best Appics
Appics use their own tokens unlike dtube. So the rewards gained by Appics users are through XAP tokens. In addition to your knowledge, this APPICS is a meta-token of Smart Media Token (SMT) based on steem blockchain. can read their whitepaper where everyone can make their own coin based on social media.
In my opinion, this Appics can be a success because of the presence of supporter from steemit inc which steemit will not waste their SMT project.
roadmap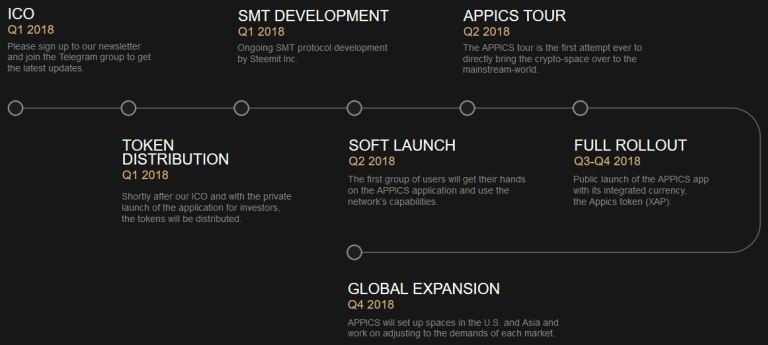 Appics is also for Traders and Entrepreneurs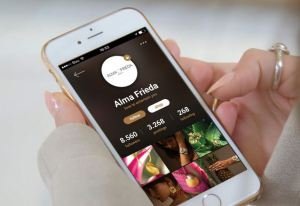 APPICS has store features that allow business owners and users to integrate their business directly into their social media profile. Other users can buy goods directly with their tokens - without having to convert them into fiat currency. This store allows businesses and brands to become one and food can be purchased directly without having to link several accounts or any other website.
Store owners can upload items directly into the app and connect them to their Store. The store system is fully decentralized and every transaction will be registered on the blockchain. A very transparent system. But this is all in planning yet, I am also unable to review the extent of this Appics ability.
How about image updates can generate income?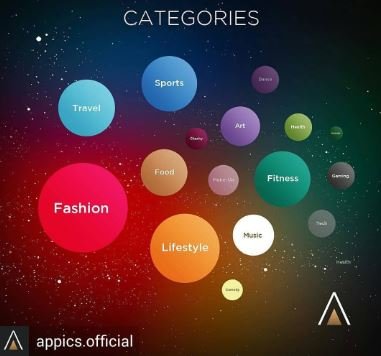 Each category has a representative in the field, experienced social media users who have built a reputation and audience on social media platforms are also known as influencers or influential people.
votes from influencer will have a huge weight as the frozen funds are put into their wallet. They will be able to evaluate content and provide advice in their specific categories and act as moderators, filter out quality content, and bring audiences into the world of APPICS and enable their followers to benefit simultaneously between the two parties.
At Appics not all "Like" are the same. More APPICS coins by account holders, the higher their level of influence and thereby increase the value of ballot against the vote or like. So in other words,
"The more you save APPICS (XAP) in your account, the Biggest your vote @ like value"
Unlike any other popular social media site, where 100% of the value created goes to shareholders, APPICS aims to create social networks where profits can be distributed among all those who contribute equally. APPICS provides 65% of content creators (25%) to people who "like" content and interacts on the platform. The remaining 10% will go towards the progress of the network as well as the platform. You are lucky if you are an Influencer.
The end of the word from me. Wait for the App to be available at google playstore and also App store in iphone. The advantage of this Application is that he was developed by steemit Inc. which has successfully proved the success of social media using blockchain technology. Together we wait for the 4th Quarter 2018 to be able to prove that Bitcoin's technology is transforming the structure of social media globally.