At the IDACB World Blockchain Roadshow, held on 17 July, in Weihai, China, Cryptassist was represented by our Chinese Community Manager, Tonjia Tana.
Tonjia presented the Cryptassist vision on the future of blockchain technology and how it can be implemented into business applications to a select gathering of Chinese government officials, owners of large private enterprises and astute investors in the technology and the Cryptassist platform.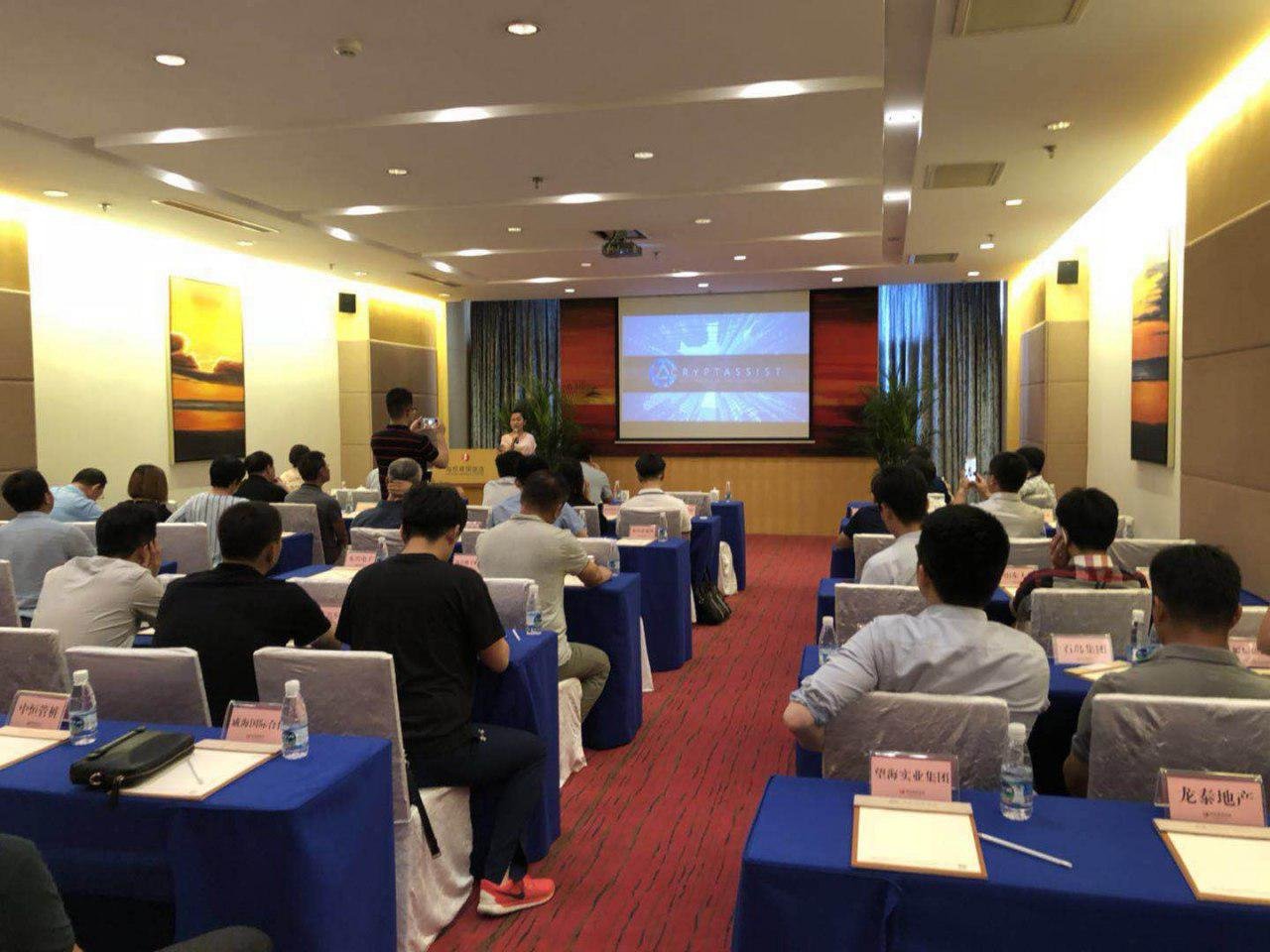 The Weihai government then conducted a tour for all parties of their under-construction industrial park, where they will embrace blockchain integration as part of their business platform.
Later a social dinner was held where Tonjia was able to speak directly with interested parties as a group and in private meetings, where she was again able to present the Cryptassist platform, which was widely acclaimed as a "blockchain tool box" and generated a high level of interest.
Meetings will be held over the next few days with private investors in Weihai before Tonjia moves on to the next Blockchain meeting in Beijing China. In Beijing she will be accompanied by the Cryptassist CEO, Henri Oostebring and the Cryptassist Public Relations Manager, Samantha Haeberli.
In Beijing representatives from investment companies and large private investors will be presented with the benefits of the Cryptassist platform and how it will revolutionize the crypto world by simplifying how crypto can be used in everyday life and how blockchain technology will impact to the benefit of individuals, businesses and government now and in the future.