INTRO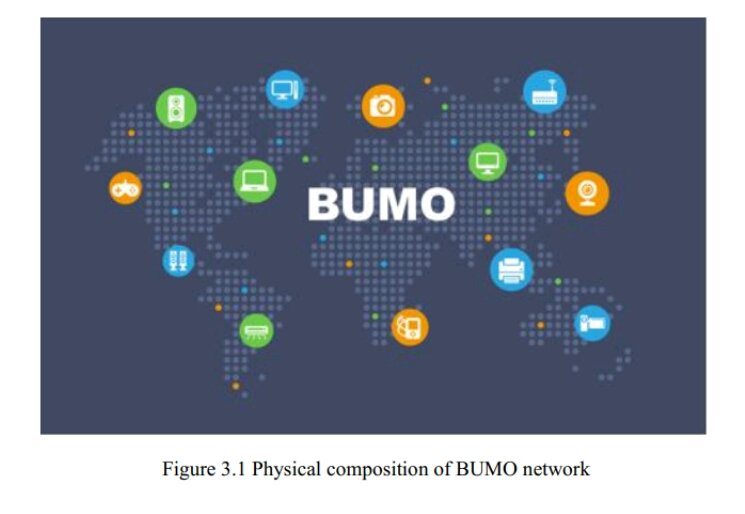 The creation of the internet and its eventual going public ensured that almost anything we could imagine, we could achieve it.
In 2009, the bitcoin blockchain was created, and this extended the ways value could be transferred or shared.
With every growing industry, there will be challenges, and the blockchain is no exception. Blockchain technology has grown in bounds and leaps, but it is not flawless.
This is the reason why solutions that fill in these gaps are needed.
BUMO is a public chain just like ethereum blockchain, but that is where the similarities stop. It has an interest in ubiquitous trust networks that ensure that digital assets can be shared across the blockchain, fast and securely.
To make room for innovation, BUMO also has a number of templates created that are grouped according to industries. Users can make use of these templates to create solutions that meet their standards and the needs of their users.
The Physical attributes of BUMO
Node: Nodes are intelligent smart devices that form a bridge to the network. It is open and able to carry out autonomous actions.
Candidate Node: Any node can apply to to become a candidate node. How this works is that qualifying N nodes are selected.
Validator Node: To become a validator node, a node has to be a candidate node, and then pass through a lottery or election. Only after this can it become a validator node.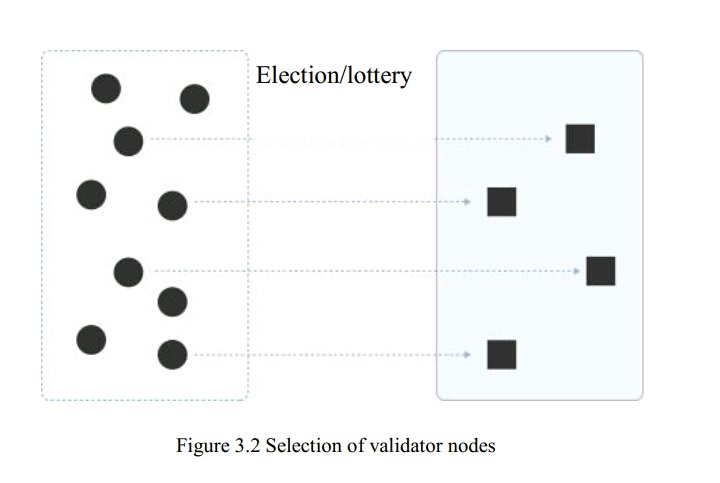 INCENTIVE SYSTEM
Gas is needed to be able to carry out transactions within the ecosystem. Bu token is used to reflect this cost. When validator nodes assist in making transactions go through, they are rewarded with BU tokens, which is actually one of the ways BU token can be gotten.
SMART CONTRACT
The Virtual Environment in which BUMO's smart contracts are executed is known as BuVM (BUMO Virtual Market).
BuContract enables BUMO smart contracts to be deployed using programming languages users are familiar with, such as Javascript, C/C++ and Python.
Using WebAssembly, the number of languages that can be used can be extended further.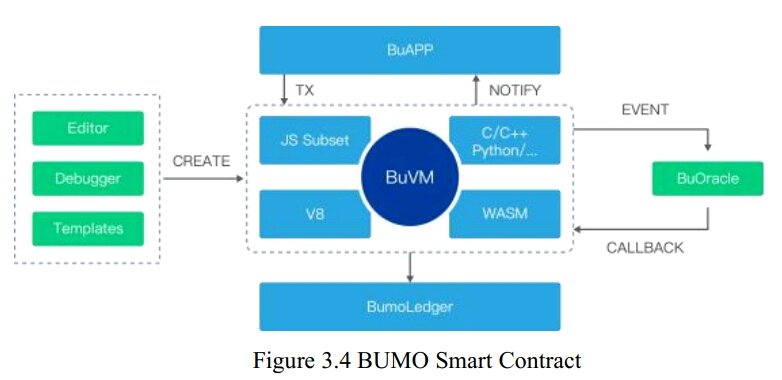 BENEFITS OF BUMO
Free Flow of Digital Assets
BUMO's creation is not to encourage stagnation of assets, rather its free flow from one location to another.
The blockchain acts as a universal digital book to ensure that data can move easily from one point to another. BUMO also ensures that users holding corresponding private keys to assets can send such assets over the blockchain network freely.
It will ensure that the cost involved in such transactions is greatly reduced, and can be more easily managed.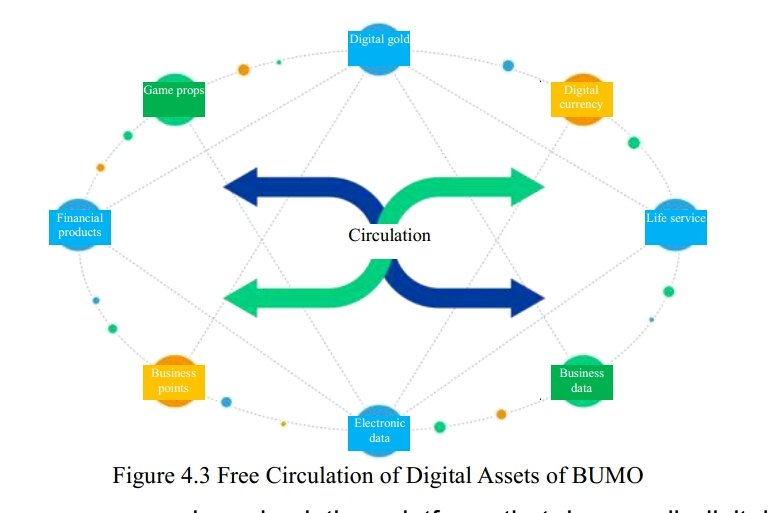 Intelligent Internet of Things Value Chain
Estimates state that there will be 45 billion IoT devices by 2020. intelligent devices are of importance to the network, because they can generate value, unlike non-intelligent devices.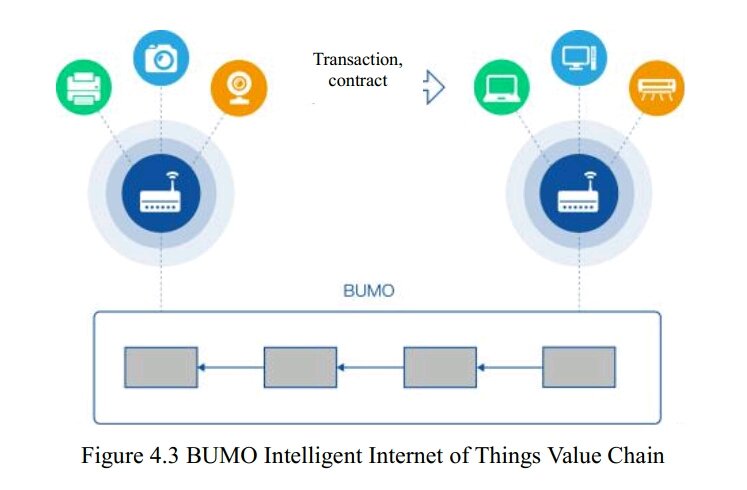 BU TOKEN
BU token enables value to be transferred from one point to another within the network.
This can be gotten via a number of ways:
-Functioning as a validator node ensures that users are rewarded with BU token
-Via the ecological construction of BUMO
-Transfer between user accounts within the ecosystem.
-Early donation support activities that involves the contribution of ETH.
USE CASE
Stata is a company that sells statistical data to companies that span across several industries, as well as a number of Government agencies, and Non-governmental agencies.
To reduce the cost implications and also cultivate an environment that makes room for the sharing of digital assets quickly and securely, they are in the market for a public chain that can meet these needs.
Making a shortlist that is pruned down to three, BUMO is one of them, and most of the board members are in favour of going on BUMO, because they feel it does not limit them, and also ensures that assets can be moved from one location to another easily and securely, as long as the user in question has the matching private key.
Another reason BUMO is selected is because it is highly scalable, and when demand that is already at record levels increases, Stata will not have any issues meeting the needs of their customers.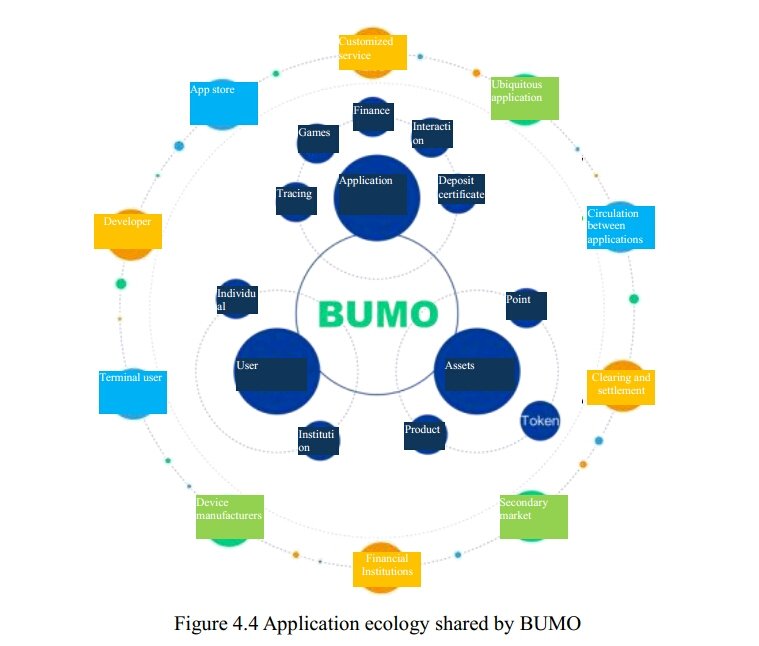 SUMMARY
Off-chain companies have proven that they cannot be trusted enough to keep users data safe. When users data is lost, there is hardly anything that can be done about it. It opens such users to vices such as fraud and identity theft. Personal sensitive information is also lost.
The blockchain is very secure, and any business that has its foundation on the blockchain can be sure to have the same security over their businesses.
When security is top notch, value can be transferred without the fear of it falling into the wrong hands or being stolen.
A big talking point when it comes to the blockchain is transaction speeds. This is one of the major problems BUMO looks to solve, by ensuring digital assets can be shared with freedom, quickly and also effectively.
The implication of intelligent devices being able to function as nodes means that the network can grow much faster, and more resources will be available to users, when they are needed. This is critical to the growth of the ecosystem, because if the tools needed to get nodes in place are expensive, fewer people will be able to be part of the ubiquitous trust network.

TEAM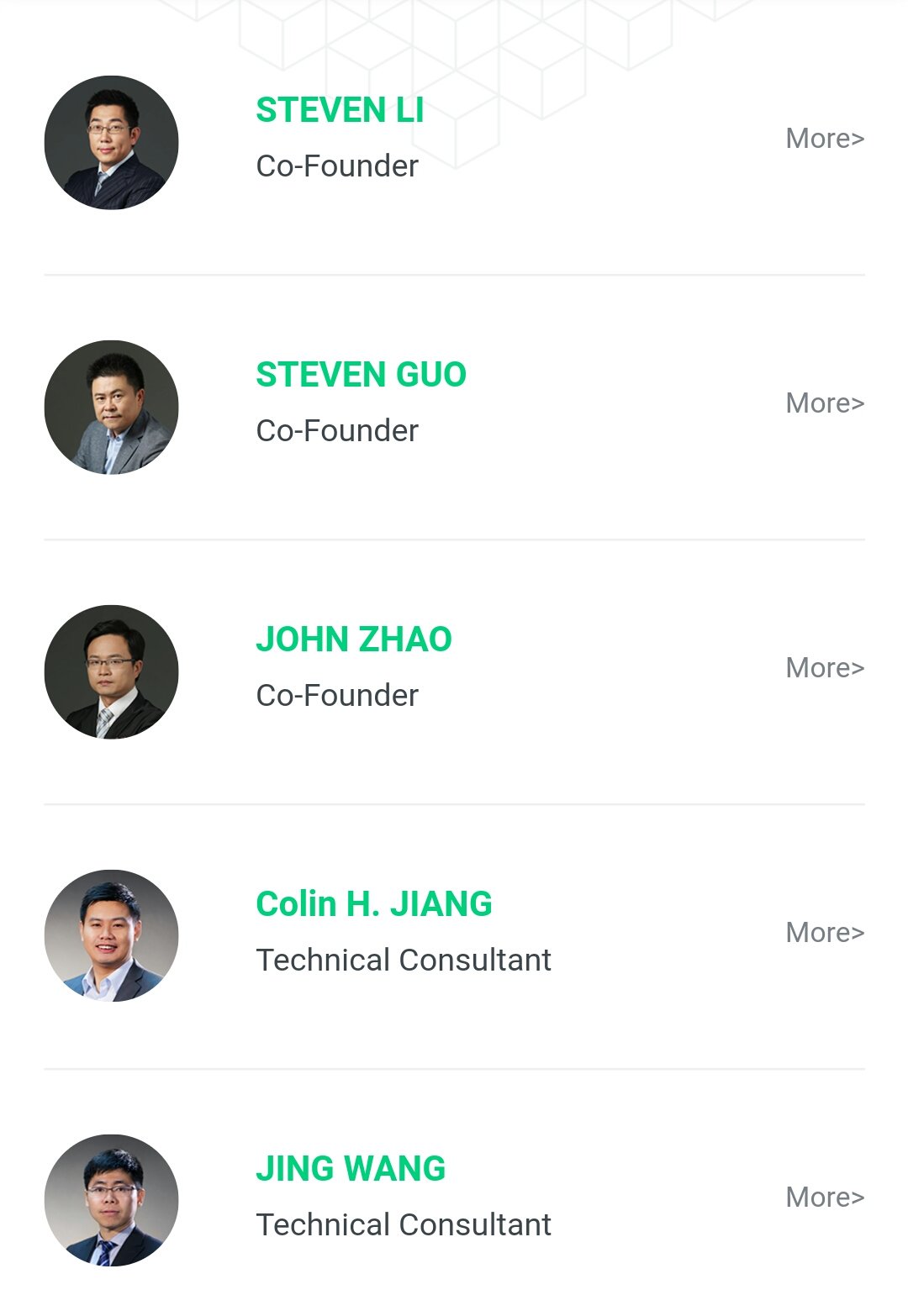 To learn more about the team, click
here
MORE INFORMATION & RESOURCES:
Bumo Website
Bumo WhitePaper
Bumo TechnicalPaper
Bumo Telegram
Bumo Weibo
Bumo Reddit
Bumo Facebook
Bumo Twitter
Bumo Github
Bumo Wallet
My entry to the @originalworks contest here
Twitter:
https://twitter.com/iswapee/status/1052196707172306945
bumo2018 bumotwitter