INTRODUCTION
Many intending cryptocurrency users find it hard to get started, due to the complicated processes involved in many instances. When the process is very easy for the less technical to understand, it ensures that more users can come aboard the crypto train.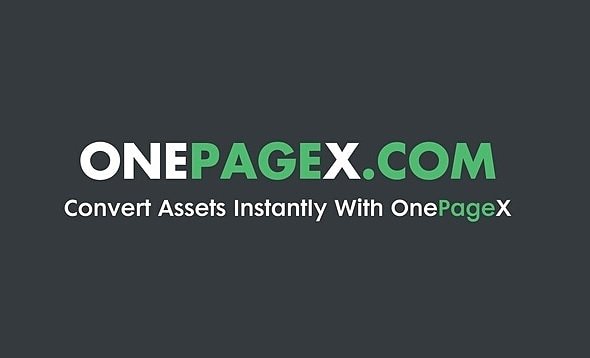 ONEPAGEX: THE ONE PAGE CRYPTOCURRENCY EXCHANGE
This is a cryptocurrency exchange that ensures that conversion of value from one from to another can be done with minimal fuss. It is straightforward and requires minimal information.
TRANSACTION FEES
A lot of exchanges have exobetant fees, not OnePageX. Fees here are a minimal 0.5%.
DURATION OF TRANSACTIONS
Any transaction on OnePageX can be expected to be completed within 25 minutes of initiation. However, in many cases, transactions are almost instant. External factors that OnePageX is not connected to, ensures that transactions can take as much as that.
TRANSACTION STATUS INDICATORS
To keep users updated about transactions initiated by them, OnePageX makes use of transaction cards to ensure that they do not have have any worries.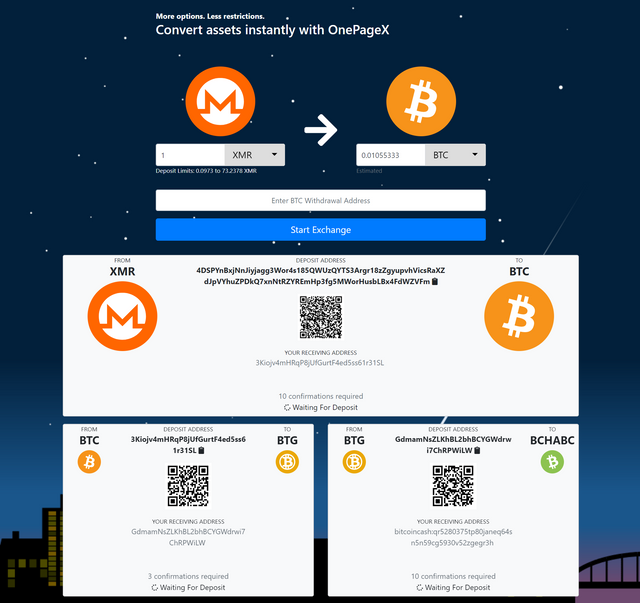 ONEBOX
For anyone interested to have this widget that ensures that exchanges can be carried out on their own website, they will need to make use of the code below: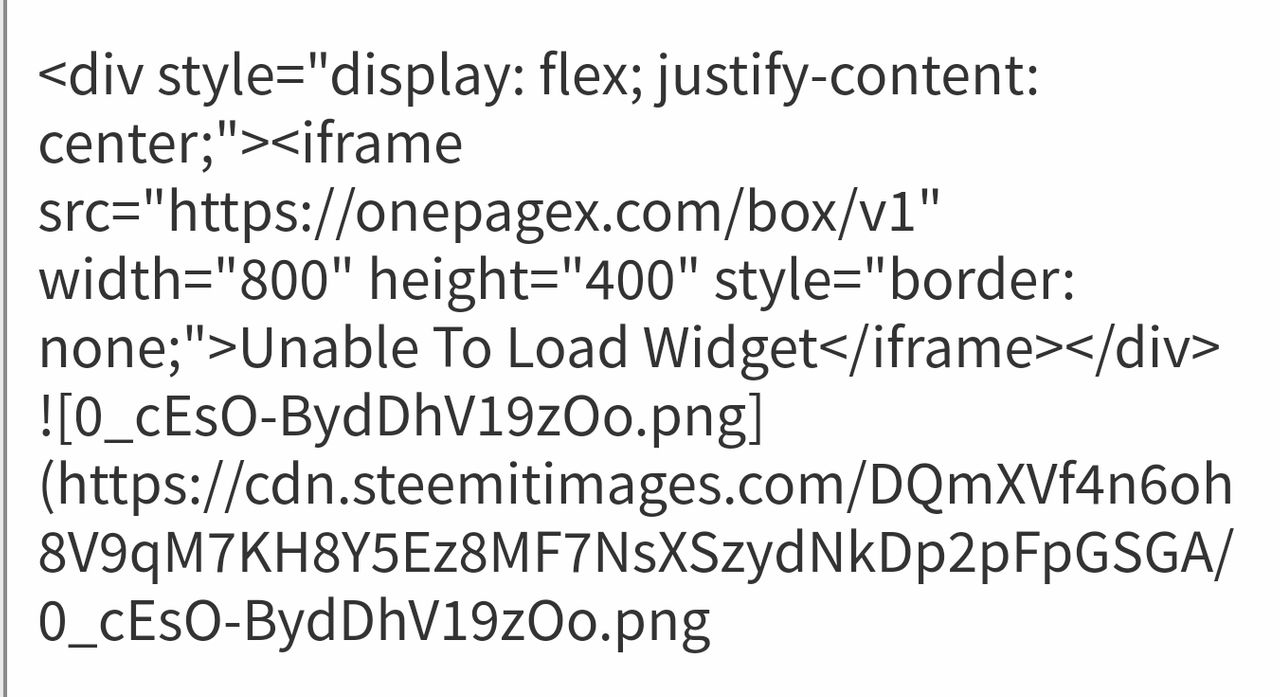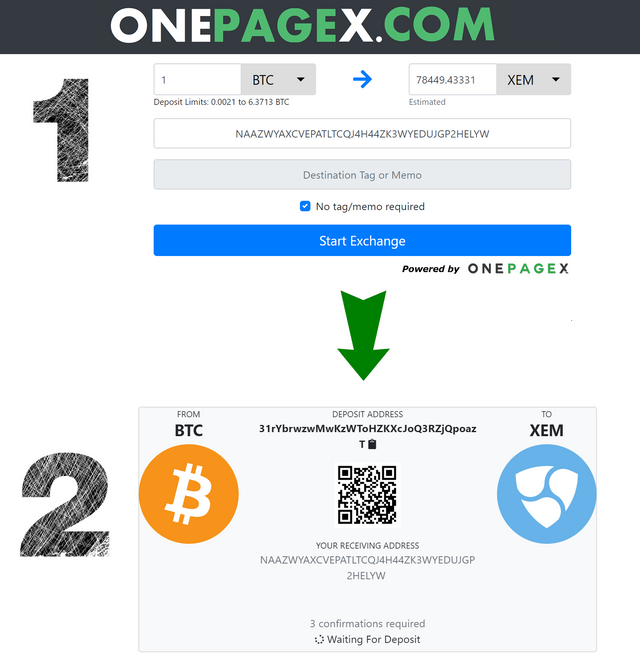 SUMMARY
Being able to carryout exchanges from just about anywhere ensures that users are giving a lot of flexibility. Lazy users like myself that find it difficult to fill in registration forms will also find this exchange very useful. Not forgetting those that are concerned about their privacy.
Being an exchange that supports more than 140 cryptos ensures that this is the only exchange that any user will need to bookmark.
OnePageX has obviously looked at every angle users have had concerns about, and have had it fixed. All users have to do is to sit back and have a fun ride.