INTRODUCTION
Its important to keep ones service easy to use and without clutter. Offering amazing services is important, but services rendered begins from the first impression users get, when they land on the homepage of a business.
OnePageX ensures that users are not lost in a sea of pages.


ONEPAGEX: A ONE PAGE CRYPTOCURRENCY EXCHANGE
OnePageX is currently the most diverse cryptocurrency exchange in the world, and I could go further to say that it is by far the easiest to use.
OnePageX makes use of a single page(which I perceive is where its name comes from). As a result of this, users are able to switch between cryptocurrencies in three easy steps.
They see the picture from the users perspective, and rightly build their website in line with this.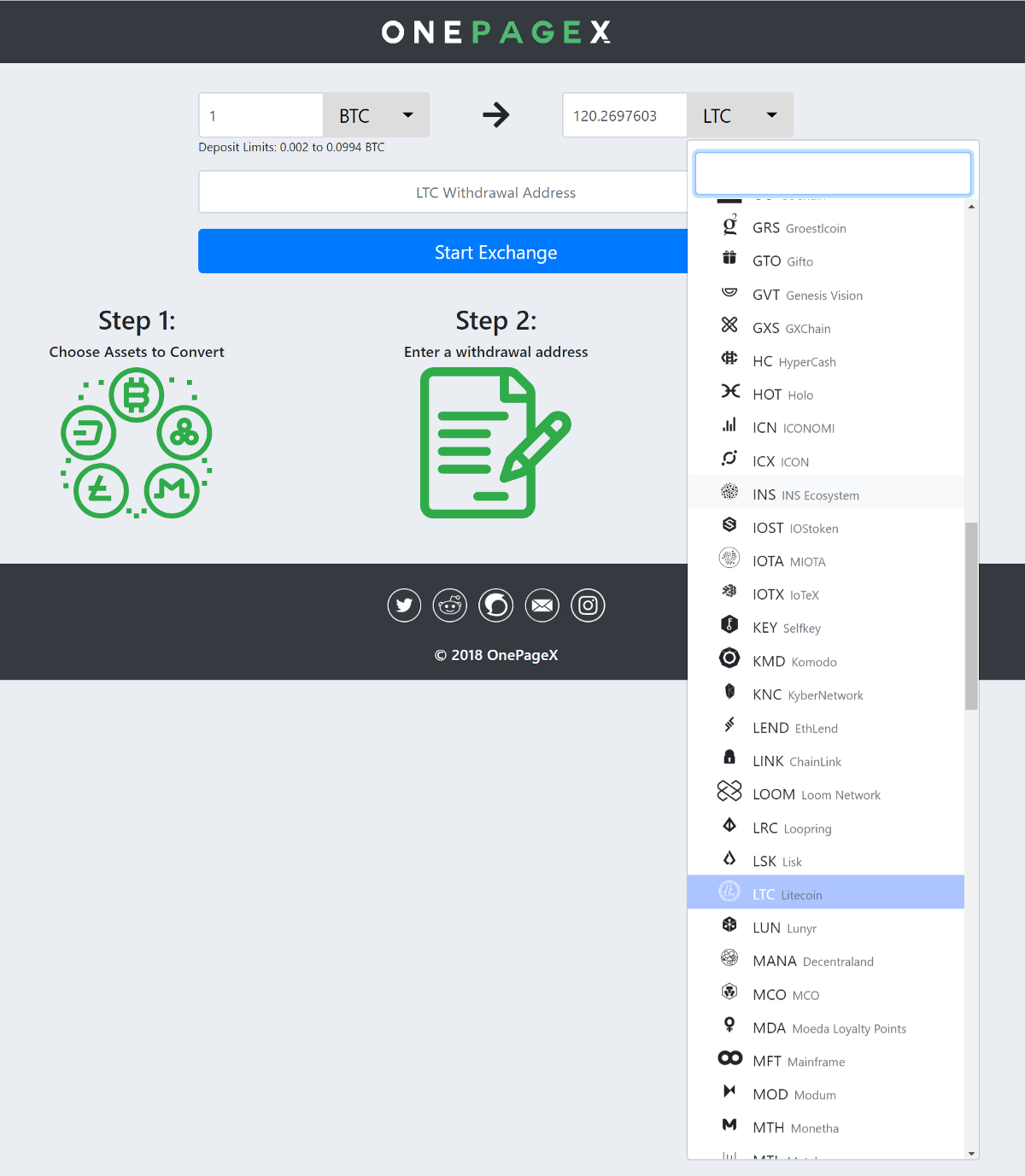 TRANSACTIONS RELATED INFOMRATION
DURATION OF TRANSACTIONS
Unlike the case is with many services, OnePageX offers almost instant transactions. In some other cases, transaction is completed within the first 25 minutes.

TRANSACTION FEES
Transaction fees on OnePageX are a minimal 0.5%, and this is very competitive.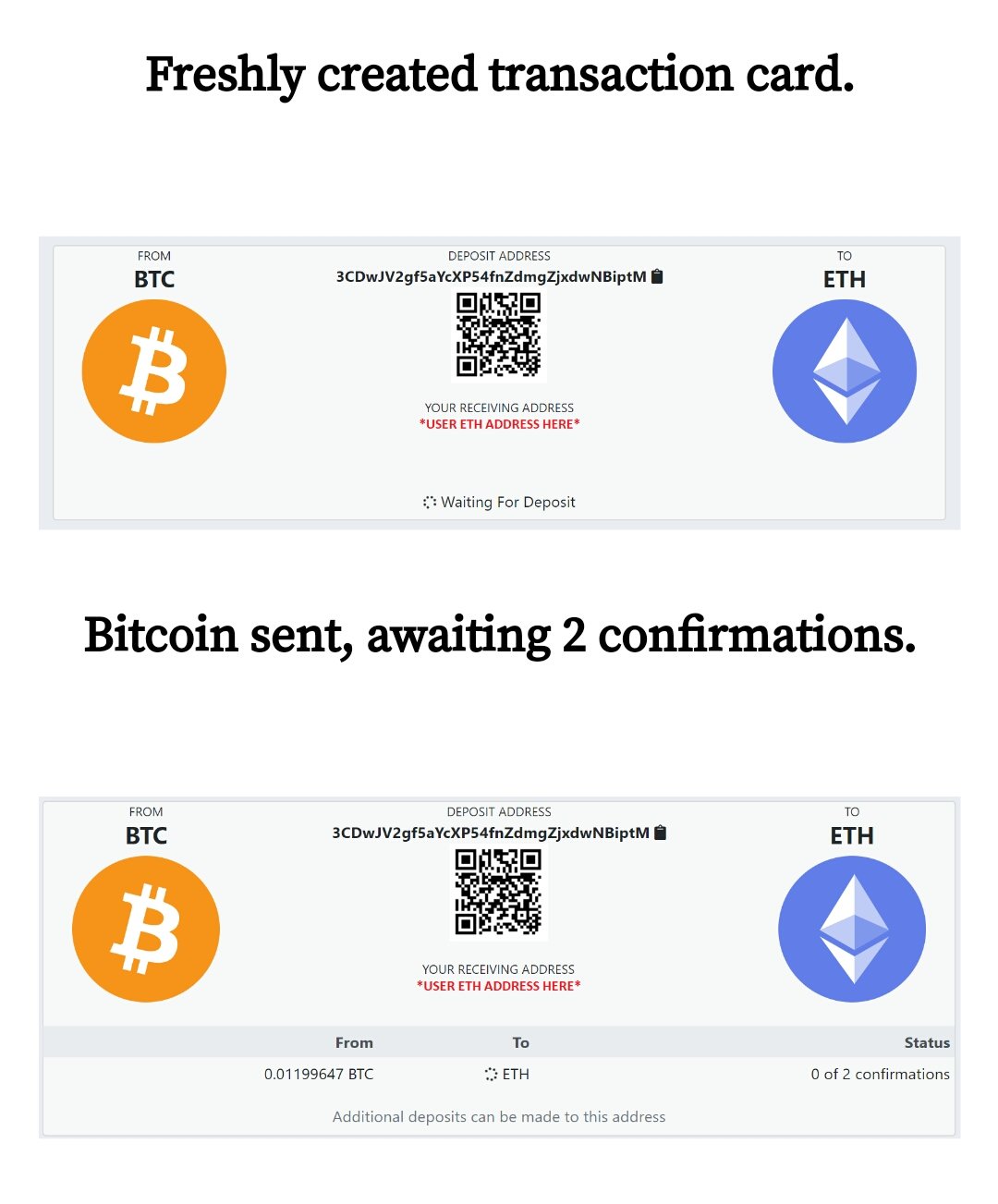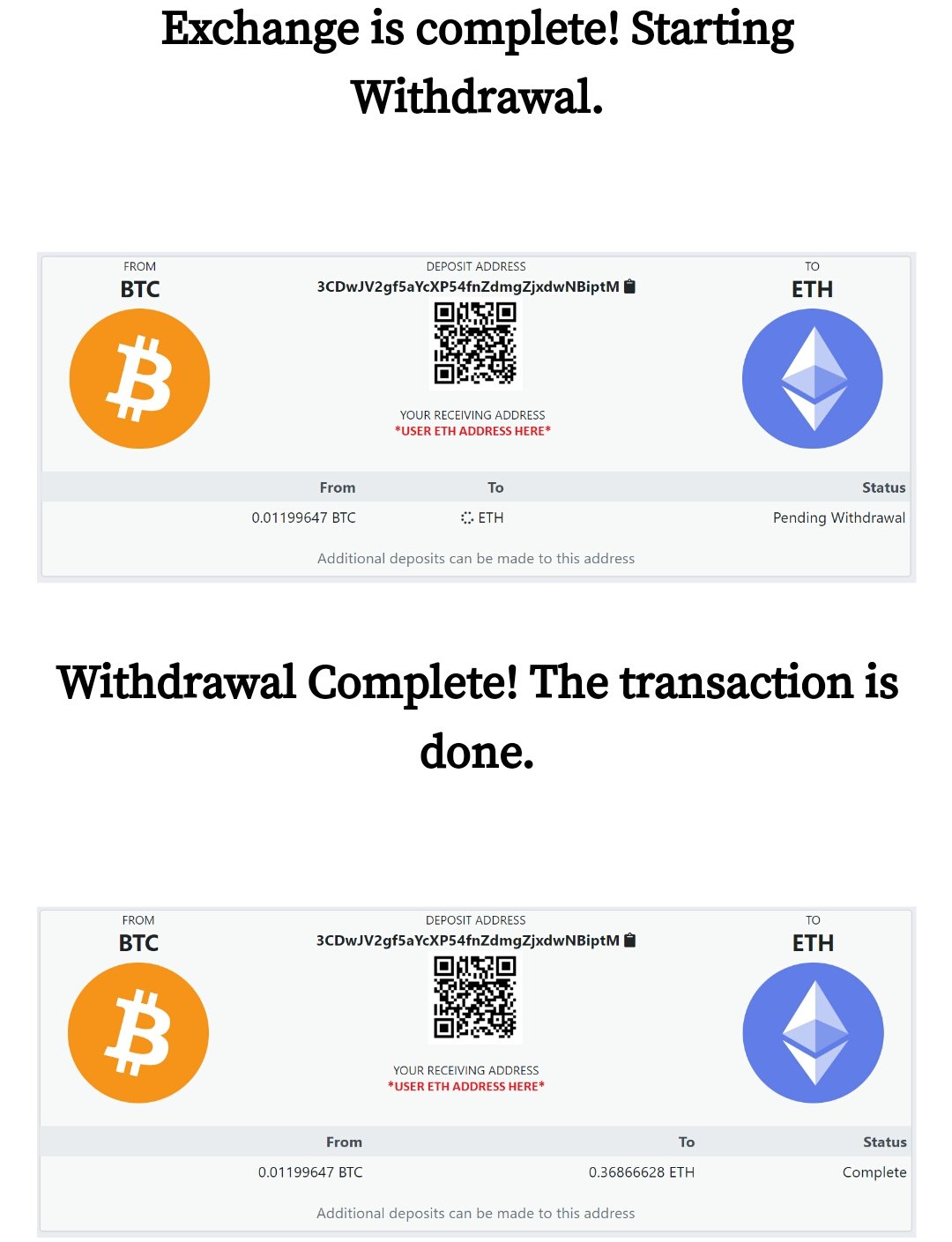 TRANSACTION STATUS INDICATORS
This is a way, through which OnePageX alerts its users about how the transactions they initiated is progressing, till it is completed, by making use of Transaction Cards.

ONEBOX
This ensures that any website can have a widget that enables their users to be able to exchange currencies right on the page the code is pasted into. This avoids the need to navigate to OnePageX's website, anytime an exchange needs to be done.
The code can be seen below.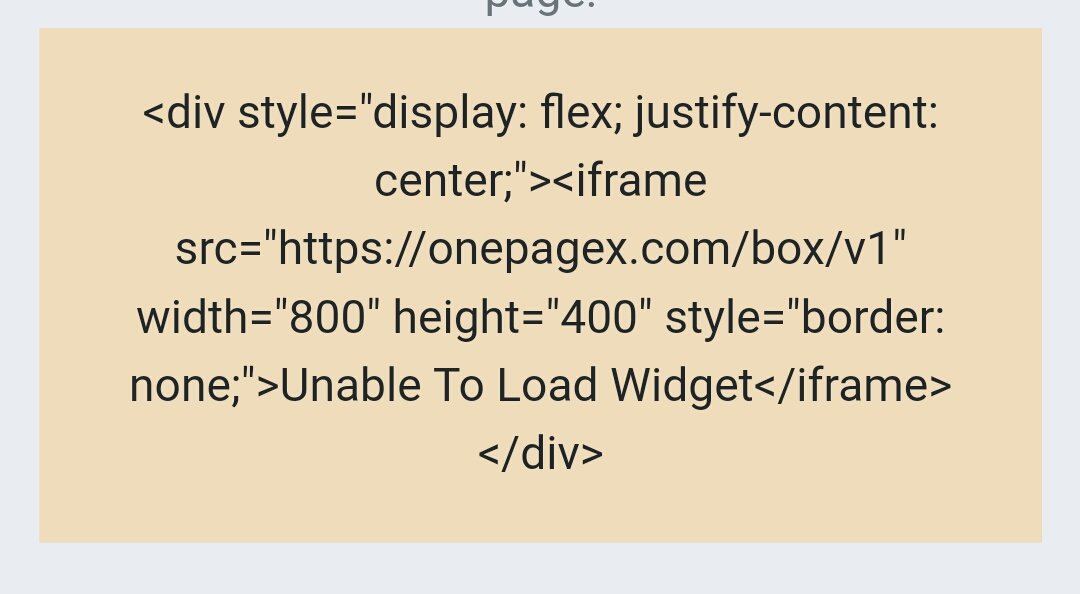 USE CASE
Peter has been in involved with cryptocurrencies for about five years. Because he has not found any suitable exchange, he is not able to take advantage of some tokens he would have loved to buy into. Another problem he faces is the lack of a wide support for some tokens he has. Most times, he needs to exchange them for BTC, before he can get the token of his choice.
Switching to OnePageX, Peter is able to move between different cryptos easily.
He also doesn't have to pay high fees anymore, and can get his cryptos exchanged instantly in some instances.
CONCLUSION
Having a wide selection of cryptos means that almost anyone that comes to the website can have their needs met, and OnePageX can grow.
It also ensures that the website is more effective, without being bloated.
Being able to perform multiple exchanges on one pages means that users do not even need to leave the website the converter is based on, assuming its on a third party. Users do not also have to rely on many services to have cryptos exchanged. They can easily have all their needs met on one central channel.
OnePageX is the most populated crypto exchange in the world, and even the larger exchanges do not come close at all. This will sit well with users, and means that more often that not, solution to their problems can be found on OnePageX.
Not requiring a registration form means that users privacy is respected, and they can carry out exchanges in seconds, once they land on the website.
For more information about OnePageX:
Entry To The @originalworks contest here
onepagex2018
onepagextwitter
Twitter:
https://twitter.com/iswapee/status/1054429918187151366