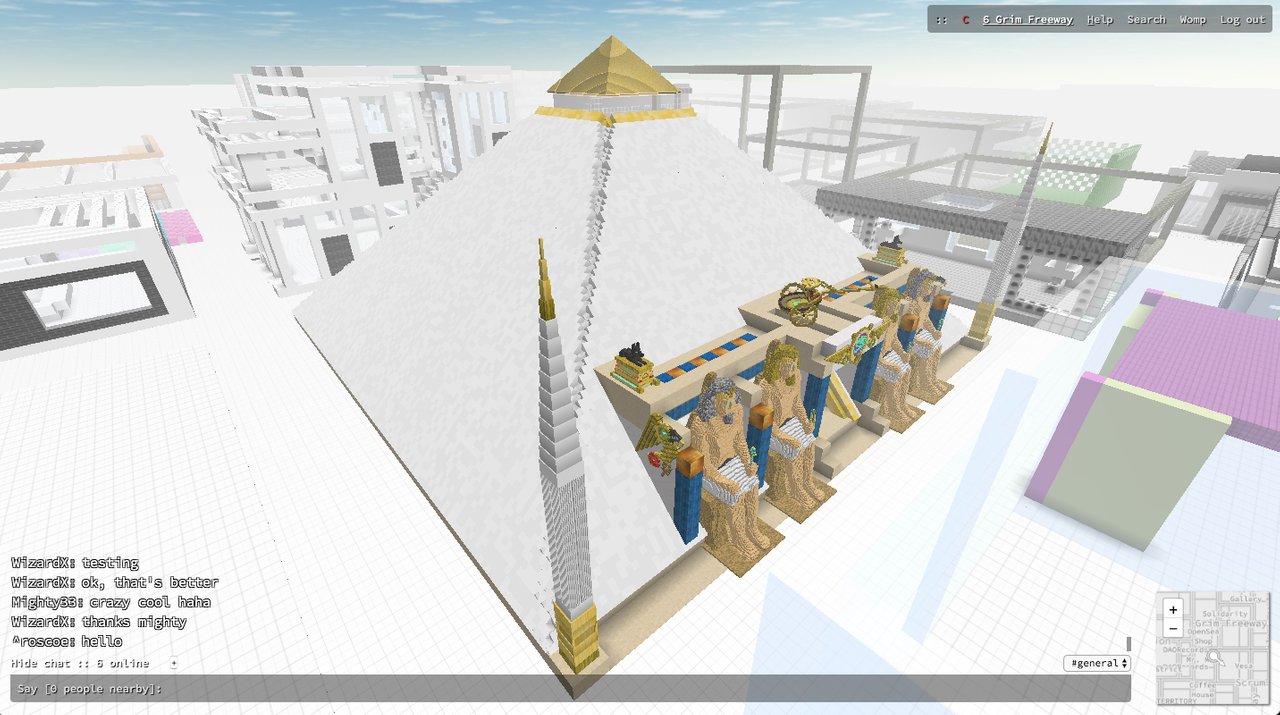 Digital Pyramid Gallery Launch - 20 June 2020
On Saturday 20th June 2020, world famous crypto artist Vesa Kivinen @artforcrypto launches his incredible digital crypto art gallery, built as a 3D Ancient Egyptian pyramid.
I have been privileged to work with him on marketing the launch, and would like to extend an invitation to all to come and join us on the Summer Solstice to the grand opening on the pyramid gallery.
The gallery was build inside of the CryptoVoxels ecosystem, and frankly, it's quite incredible. CryptoVoxels is a virtual world powered by the Ethereum blockchain, and it's really quite something, and definitely worth a visit.
The graphics both inside and outside of the pyramid are, well, stunning. But of course, you'd expect this from an artist of Vesa's calibre.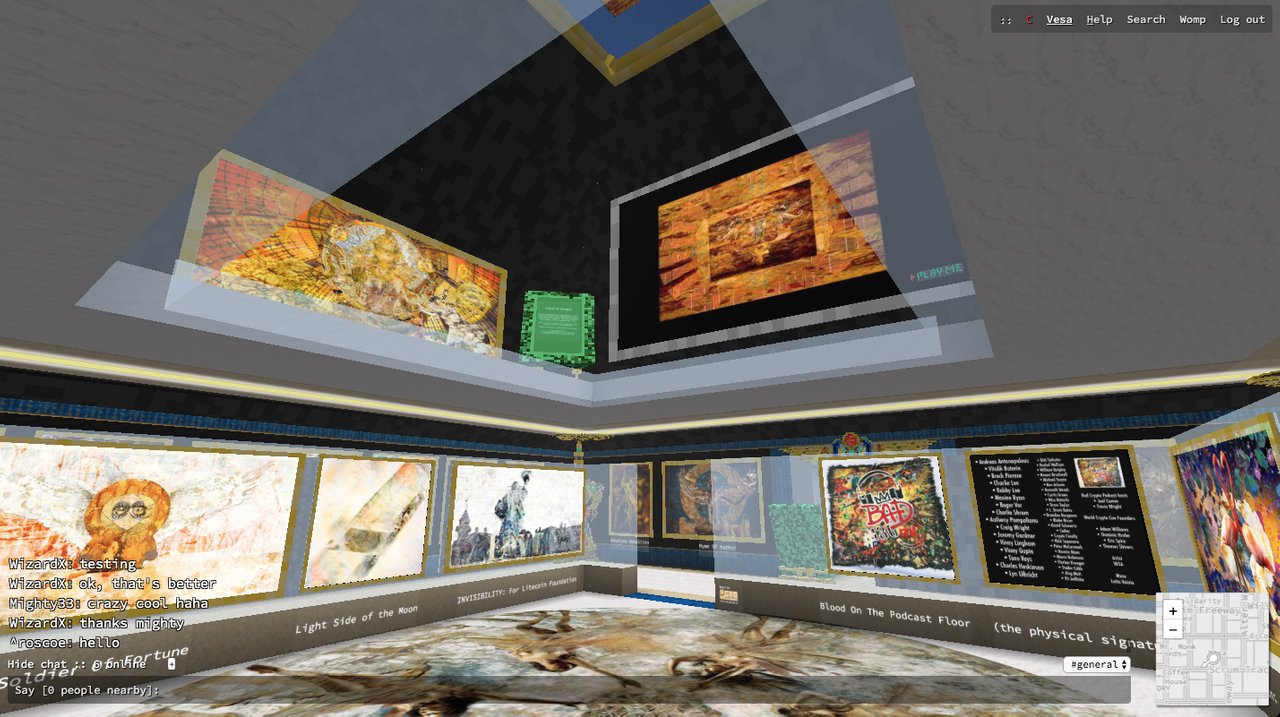 And just like all good ancient pyramids, it contains a number of really mega cool hidden secret features (which I can't tell you about, because, well otherwise they wouldn't be secrets now would they?)
What's happening on the Solstice:
Grand Opening of the Crypto Art Gallery Pyramid
You can of course come and visit the pyramid before and after the event, but the grand launch will happen over the time of the actual moment of the Summer Solstice on 20 June 2020.
DAO Records track launch
Come and hear the latest track launched by
@daorecords
. This is a completely new track written by VANDAL, inspired by the blockchain!
$VESA Social Tokens launch
You will be able to sign up to get your absolutely FREE $VESA social tokens (an Ethereum token). Join the mailing list to be part of the airdrop.

You can of course go and take a look at the pyramid before the launch, but I encourage you to sign up for the party, because, well...free airdrop right?