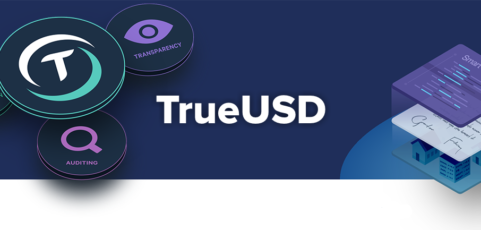 Rise and fall of a USD-pegged coin
A rumor, a partnership, the launch of the main net... There are so many news or ' non-news ' that can contribute to the sudden surge in price of a little-known cryptocurrency, new or simply off the radar. But there is a news that more than any other usually makes sales volumes soar, provoking a sudden and sometimes frightening increase in price: This is the landing (in jargon ' listing ') of the currency in question on an important exchange (eg binance, Bithumb, Bittrex, Bitfinex, etc.)
Normal, you might think. After all the news of the listing means having access to higher potential capital, greater visibility and more. However, the analysis of these price actions has aroused some perplexity. They appeared at times too sudden, making it almost impossible for many people to enter the buying process at prices that had not already become extremely inflated. Try to believe.
Not to mention the difficulty in withdrawing these coins from the minor exchanges and bring them back to the new binance on duty to resell them with profit. This operation is often made difficult or impossible due to the blocking of the withdrawal and deposit processes linked to the congestion of the systems. In short, everything too perfectly instantaneous to believe that it is all the work of tireless trader in flesh and blood. So there are no shortage of proponents of a suggestive theory but far from improbable. That is that all this is the work of so-called bots, that is ad hoc programs made to buy or sell in an automatic and systematic way according to certain circumstances.
We are not able to carry any overwhelming evidence that validate the above theory, but we stumbled upon a ' trading anomaly ' that is frankly difficult to explain in other ways.
We are talking about the stable coin TrueUSD (TUSD).
What is it? Simply an alternative to the more well-known Tether. A currency therefore that by definition should always be worth 1 dollar. Neither more nor less. It is not a coin that can offer any kind of speculative action, but only an alternative to stabilize the value of its investment in crypto without being forced to sell to fiat passing by the gateways.
Why are we talking about TUSD? Because close to the announcement of the arrival of TUSD on Binance has taken, invariably, a surge in sales volumes with a growing demand that prompted the value of TUSD up to an unreasonable peak of $1.36 (therefore + 36% in less than 2 hours).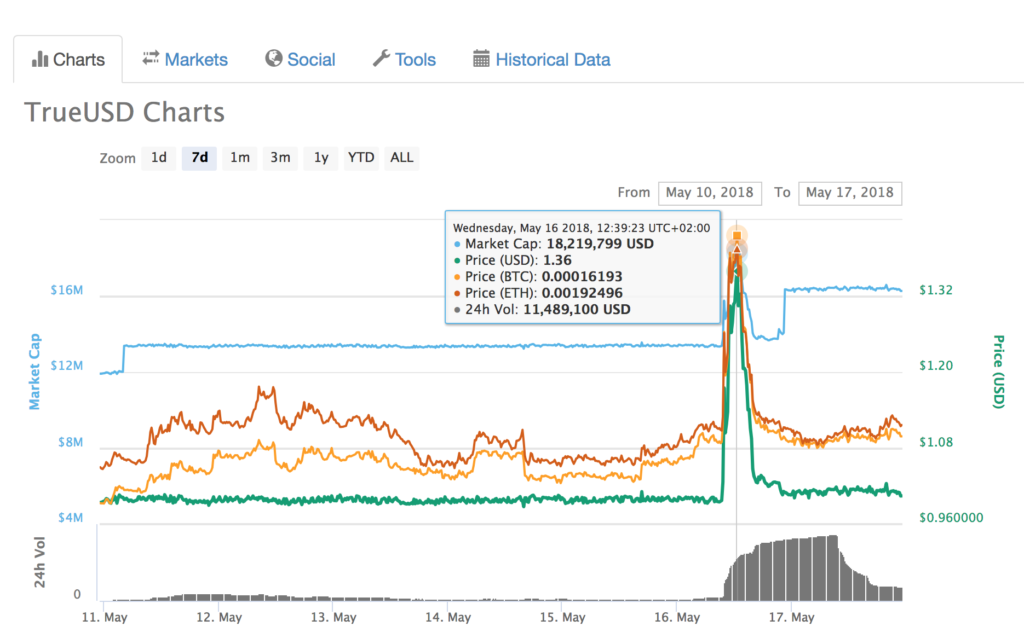 A behavior perfectly in line with other Cryptocurrencies, but unjustifiable for a stable coin that no thinking person would pay less than $0.99 or more than $1.01. The price is readily returned to the normal value of $1 shortly thereafter, but the priming of the pump mechanism has legitimately appeared to more than someone as the reconfirmation of the tireless work of bots, who may not have been instructed to duty on the exception that They represent the stable coin in the panorama.
If these bots operate really as speculated in this article we do not know. Who is possibly the ' principal ' either. We are not here to convince you, but only to bring to your attention an unusual fact that deserved to be considered.
CryptoMole
Follow us on our Italian blog
www.cryptoclubitalia.it