Cryptassist is proud to announce a partnership with One Tree Planted, a nonprofit organization dedicated to reforesting the planet, one tree at a time. Cryptassist will be donating 1% of the funds raised during the ICO to this amazing project and since we are based in Asia, will focus on their efforts in Indonesia.
This project focuses on the Kalimantan region in Borneo, home to the Tanjung Puting National Park. In the last 50 years, more than 74 million hectares of Indonesian rainforest have been lost - an area twice the size of Germany.
By planting trees in this area, Cryptassist will help reforest the earth, and will also help to provide habitat for endangered species such as orangutans, Sumatran tigers, Sun bears and turtles. Young, healthy forests can help suppress future wildfires and reduce the impact of smoke on public health and One Tree Planted also partners with projects that provide village-based-education programs to the local communities.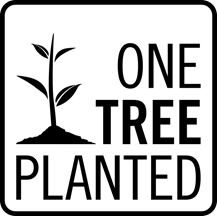 To learn more about the Cryptassist commitment to the community and the environment, please visit our website or download our Whitepaper at www.cryptassist.io