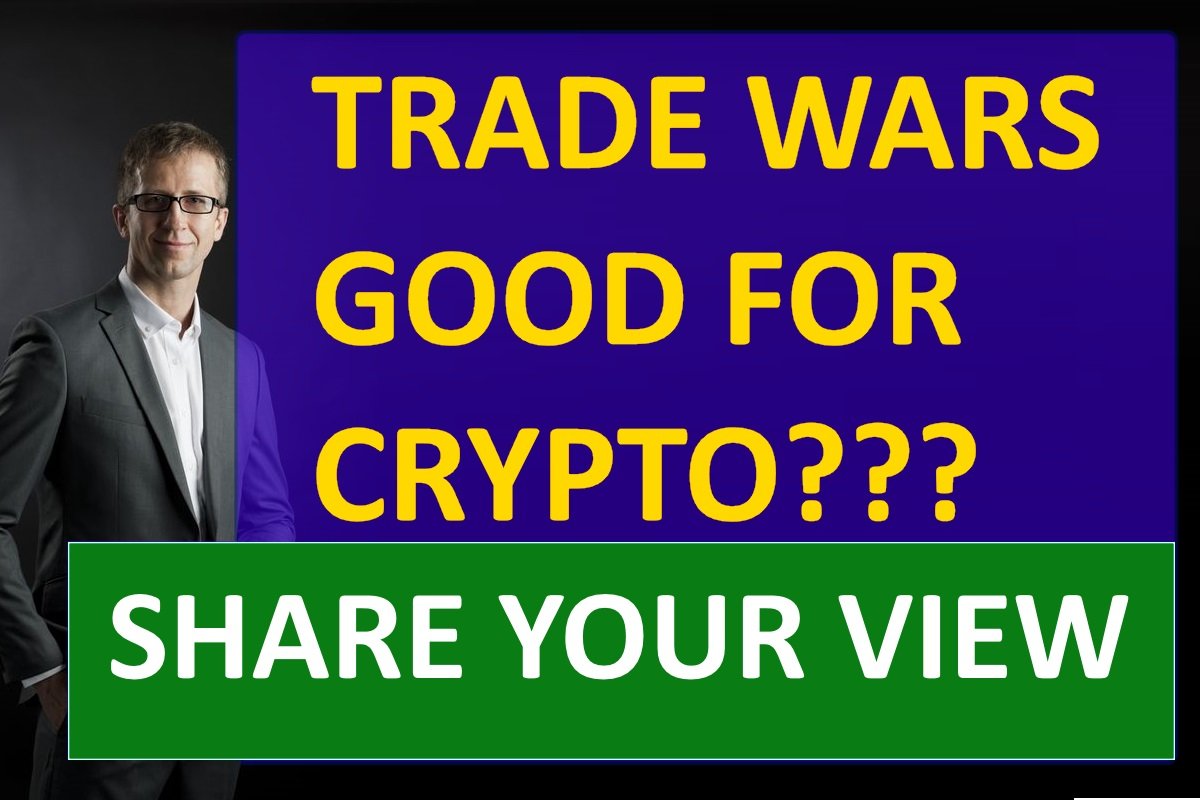 INTRODUCTION

Though this post is already almost 1 month old (which is a lot in politics) it still got my attention. Why? Simply because lately I've been wondering a lot about the current state of the World economy and I couldn't escape the feeling that things are only going to get worst. Especially with the current US administration and their conflicts with pretty much everyone around them (UE, Turkey, China, Iran, Canada …. you name it).
And it made me wonder, how could those trade wars impact the lives of regular people, investors and mostly how could it possibly affect the future of crypto market.
TRADE WARS


Im sure many of us heard the infamous sentence that goes: "Divide and conquer".
And this is exactly what's currently happening with the European Union and USA? Those 2 strategic partners are not only divided from each other but also within their own structures.
Those 2 bodies were never as weak in their history and I don't have any doubts that "our" best time is already over. Values which the US and Europe were representing for so many years will mean very little very soon.
WILL TRADE WAR AFFECT CRYPTO?

Now the important question is: how to get prepared for what's coming? I strongly believe that investing some of our savings into crypto is a MUST.
| We're facing not only an economic crisis but most likely a major world currency crisis. The USD. Many seem to believe that this currency may plunge down heavily within the upcoming year or two. I share similar opinion. | (pic source: http://georgiatoday.ge |
| --- | --- |
I can easily imagine that wealth will start moving rapidly across the world as large investors and institutional money may be looking for safer assets. And I cannot see one reason why part of this wealth would not move into crypto. That's just meant to happen while the Trade War escalates.
Plus people I know seem to be talking more and more about diversifying their savings. Some of them will diversify their resources by buying different assets, and crypto will definitely be one of them.
So yeah, the way I see it is that the current trade war will ultimately affect crypto and I can only see demand for crypto growing once this conflict escalates. I cannot see it any other way.
SHARE YOUR VIEW

| Please let me know what your opinion on the current Trade War are. I like to know how you think it may play out. Both economically and politically. And what impact could such a trade war have on crypto? I really would love to know what the 'public opinion' thinks about this issue. | (pic source: paw.princeton.edu) |
| --- | --- |
Are you yourself supporting the Trade War between USA and China? Do you think that you can be affected by it or do you feel completely safe and far from that conflict?
Share your view and opinion as I really would love to know what's your view on that particular issue. I promise to reply to each one of comments.
Yours,
Piotr