The world of the crypto was never been more insecure.
There are good and bad players out there.
Today I want to talk about @Craig-grant and how he uses MLM –multiple level marketing to get your hard earned dollars, mainly on the bitconnect site, also we explore his past.
Sites based on referral links that promise extraordinary returns are too good to be true, and the money has to come from the bottom feeders.
Don't put your money on these sites expecting some returns in the future.
After I saw what he was doing, I started to investigate and sure enough I found some shady stuff regarding Mr. Craig Rant.
Craig Grant was known as a porn site administrator by the name of "Sercee" and apparently her girlfriend @Yuliana , has a past of doing a Russian-marriage scam, where she lures a married man to fell in love with her, just to blackmail her victims and threatening to tell their wife's , destroying their marriage in the process, just google Russian marriage scams.
The couple in a picture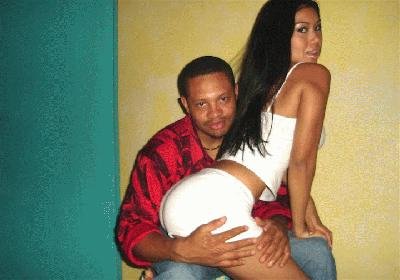 Quote from Craig Facebook account.
"$5000= Nigerian Scammers so all the work to get this ball of magic money rolling, using the pictures I took of Yuliana over the past 10 years. They are in Africa, so of course by the time the energy reaches Florida it is falling from the sky, and we do no work…just get PAID…about $50,000 gets sent to Africa before we see $5000 and that's great."
It looks like they used Nigerian scammers as a 3rd party and the couple collects 10% of what is sent to Africa.
And here is another interesting search:
http://www.delphifaq.com/cgi-bin/swsearch.pl?words=Julie+Yuliana&x=0&y=0
Sure I understand people will move away for that lifestyle but I cant image the damage & suffering that her and Craig inflicted to their victims.
Julie Yuliana stripped at BackDoorBamby club in Miami.
Funny thing is, besides getting money from the scammers they tried to double down on the scam and file a suit to match.com . They even tripled down on this scam, since @Yuliana got 10k$ per month to shut down all of her page profiles, there are many trust me.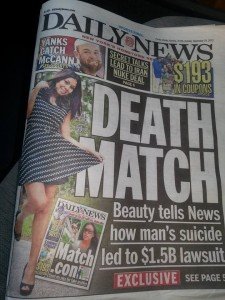 Match.com suit filed (double-down on the scam) :
http://www.miaminewtimes.com/news/miami-model-yuliana-avalos-sued-matchcom-for-15-billion-but-now-shes-taking-criticism-too-6394189
From the article above "One man in New York spent $50,000 and then killed himself when he realized he'd been scammed."
Just a quick search and sure enough I found nude pics of @Yuliana : https://www.pinterest.pt/source/julieestiva.tumblr.com/
Report on the Scamming by these two characters :
http://davincomedy.blogspot.pt/2013/12/investigative-journalism-is-dead-avalos.html?q=yuliana
Full Story here!
http://davinsden.com/buster/full%20story/
Apparently they have been very busy is the last couple of years making money & extorting people.
Unfortunately i cant upload pictures because of inferior reputation.
If you liked this investigation report upvote/ re steem this blog post. Thanks!