How much do you value free-flow of information and value?
When Satoshi Nakamoto published the Bitcoin White Paper, it was probably not expected that other projects would start using the technology proposed in that document to develop other services and similar products.
Blockchain is the technology that emerges alongside Bitcoin with an ever-widening spectrum of possibilities. Although Bitcoin was conceived as a point-to-point payment method, supported by a decentralized processing network and a logical solution to the problem of double spending, it is discovered years later that its technology can be used to develop not only digital money, but all kinds of applications.
Initially, the first major application to revolutionize the ecosystem was the intelligent contracts developed at Ethereum. These blockchain addresses programmed to act automatically and intelligently when a command is transmitted to them are being used by business sectors of all kinds: manufacturing, energy, transportation, financial, leisure, entertainment, and even by Internet developers of Things.
As Bitcoin is an open source technology, many computer developers replicated the protocol of this network to, with some modifications, develop new platforms with specific applications and uses.
so Bumo is born
What is BUMO?
According to their website,
"BUMO is a next-generation commercial-grade public Blockchain for ubiquitous and trusted value transfer, which is aimed to build a decentralized application ecosystem featured with extensive digital trust, free-flowing value and public-sharing apps."
In simple terms, BUMO is a next-generation commercial category block chain for ubiquitous and reliable value transfer, which aims to create a decentralized application ecosystem with broad digital confidence, free-flow value and public exchange applications.
Let us watch their Introduction video and hear from BUMO Founder Guo Qiang

The first one is to improved two-layer consensus protocol that is very innovative. A multi-child structure is supported and validators selection is dynamic. It will improve transaction processing and serve diversified scenarios
BUMO also ensures that users holding corresponding private keys to assets can send such assets over the blockchain network freely.With the new consensus algorithm BU Firework, BUMO would have higher transaction ouput, highly scalable with better security
BUMO is here to set up the ideal blockchain free from huge banks of servers. A fully decentralized system with every owner of its Token- BU acting as a manger of the BUMO ecosystem.
The technological advantages of BUMO reflect certain innovations with respect to algorithms that benefit the block chain to facilitate the development of the system in intelligent contracts and transfers of securities.
THE TEAM
BUMO is formed by a great team that is committed to making the world more open and connected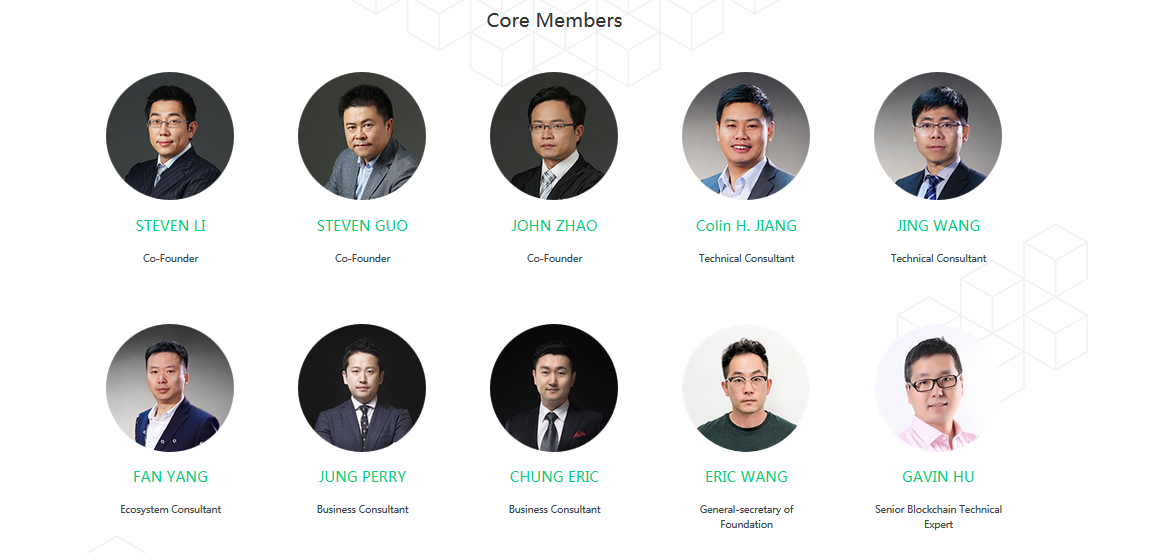 View the whole Team here
BUMO was successfully launched in Silicon Valley, and the mainnet is fully operational.